From Wet And Pissy We have some pissing pictures and a peeing movie trailer staring Dido Angel. We had Christy Charming peeing in her pantyhose in the last post from wet and pissy which you can see in Christy Charming Peeing From Wet And Pissy. Today Dido Angel has taken a step up from pantyhose and is in tight white leggings. She is looking so sexy as she is standing there and then she starts to pee. She is peeing in her leggings and the fabric is starting to go see through as the warm piss soaks into the fabric and runs down her legs.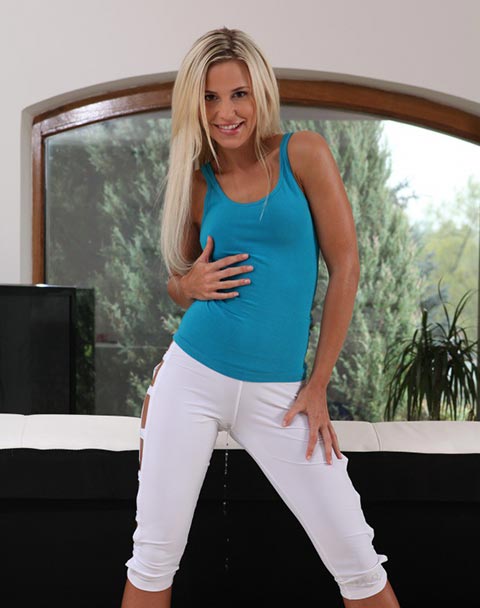 She finishes peeing in her leggings and with them still on sits down. The piss soaked spandex fabric is clinging to her, this is such a sexy look and you can just make out her pissy wet pussy. Not content with finishing here she then pulls down the soaked legging and spreads her pussy wide and starts to piss again. Her pee is shooting out of her pussy and splashing on the ground what a sexy sight as the golden liquid arcs and then splashes on the floor. See Dido in these pissing pictures here.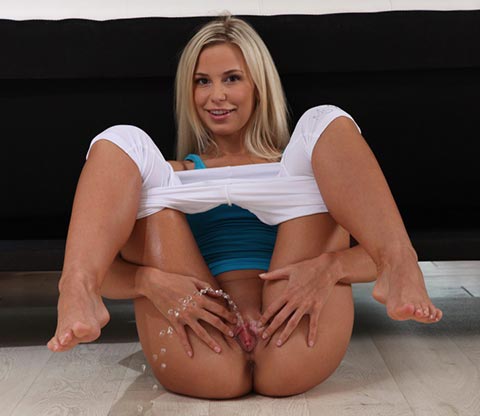 To finish with this wet and pissy post we have the trailer scene for the pissing movie.  To discuss the full 33 minute pissing movie I have left it up to Wet and Pissy to tell us about it "When popular porn star Dido Angel said she would do a piss video with us, we were ecstatic. She had never played with piss on camera so we were looking for something very unique and she did not disappoint us! She looked really good in her clothes and she had so much energy as she pissed in her pants and then after taking them off, she pissed in a glass and took a taste as the piss poured all over her beautiful perky tits. Then Dido stuck a glass dildo up her snatch and as she lay on floor and squeezed out a nice long stream of piss that landed on her face with the dildo still stuck in her pussy! In the end she looked like she couldn't get enough piss play and we couldn't get enough of her!" See Dido Pissing Here

Filed under: Babes Peeing and Movies and Peeing and Pissing and Pissing In Leggings and Pissing Movies and Wet And Pissy
Posted on 08.31.13
Comments: 7 Comments


Tags: blonde peeing, Dido Angel, Dido Angel Wet and Pissy, Pissing In Leggings, Pissing Leggings, Pissing Movie, Pissing Movies, Pissing Pussy, Spandex, Wet And Pissy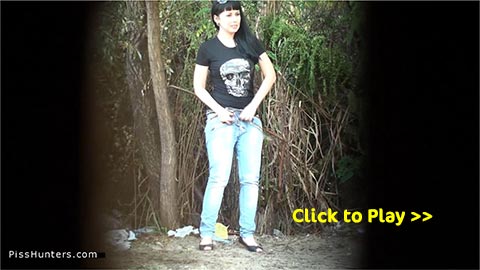 From Pisshunters we have this great voyeur peeing movie. Pisshunters have brought us some great movies from there hidden piss cameras and there is something wonderful being a voyeur as ladies are peeing. If you have missed some of the previous voyeur peeing movies from Pisshunters check out Nerdy Looking Lady Caught Pissing, Pisshunters Voyeur Peeing Movie, Pissing In The Bushes From Pisshunters, Caught Peeing Outdoors, and Three Ladies Caught Pissing. Today we have a slightly chubby chick she walks into the hidden camera range and stands trying to undo her pants, she has a few to many buttons at least she is not to desperate to pee. She undoes the bottoms and then pulls her jeans and red panties down.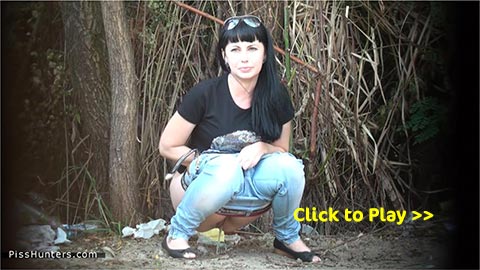 She has squatted down and then she just waits looking very relaxed and then starts to pee in the dirt. Her pee stream flows out perfectly. We have seen in some of the Pisshunters voyeur movies that the pee stream sprays everywhere including down the legs and the bum crack this is starting of a much more dignified outdoor pee.
She is peeing in the dirt, she shifts around a couple of times no doubt trying to stop herself making a pissing mess. We are getting a good angle of her pissing vagina which is great too. She finishes peeing and while there are still pee drips coming out she stands up and pulls up her panties. She will have a lovely damp pee patch in her crotch, she pulls up her jeans and once again struggles with her buttons she does them all up and off she goes with a damp pissy crotch.


Filed under: Caught Pissing and Movies and Outdoor Pissing and Peeing and PissHunters and Pissing Movies and Pissing Outdoor and Voyeur Peeing
Posted on 08.28.13
Comments: None


Tags: Caught Peeing, Caught Pissing, Outdoor Pissing, Piss Movie, PissHunters, Pissing Movie
From Wetting Her Panties we have Heidi. Wetting Her Panties have brought us some great peeing pictures and movies in the past. If you have missed out on some of the Wetting Her Panties movies check out. Knicker Wetting And Jeans Peeing Movies, Knicker Wetting Movies From Wetting Her Panties, Panty Peeing From Wetting Her Panties and  Panty Peeing With Koko Lee from Wetting Her Panties. Today Heidi is in her leggings outdoors on a balcony she is looking so sweet and then she lets go a little spurt of pee/. The little spurt of pee soaked into her leggings making a little pee stain.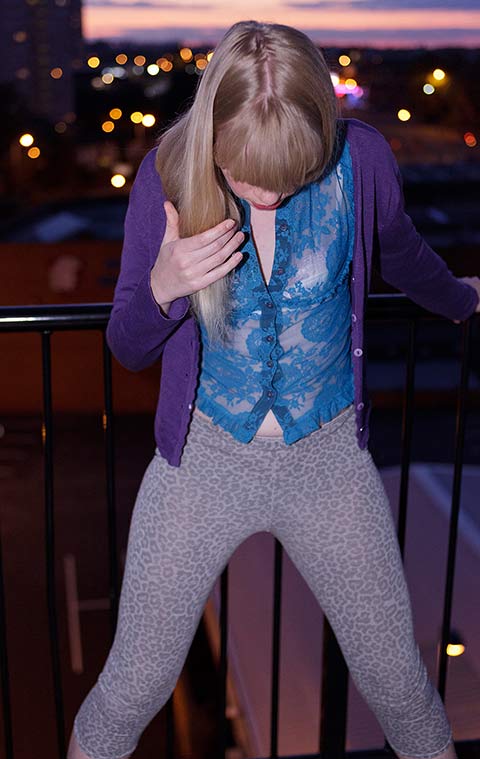 Heidi has let out a little spurt into her leggings and now she has a small dark pee dribble in her leggings, she pees a little bit more and pulls her leggings that are now wet with piss down to her knees and shows off her piss soaked panties. The gray fabric of her knickers is dark and dripping with pee what a wonderful sight and then she starts to pee in her panties.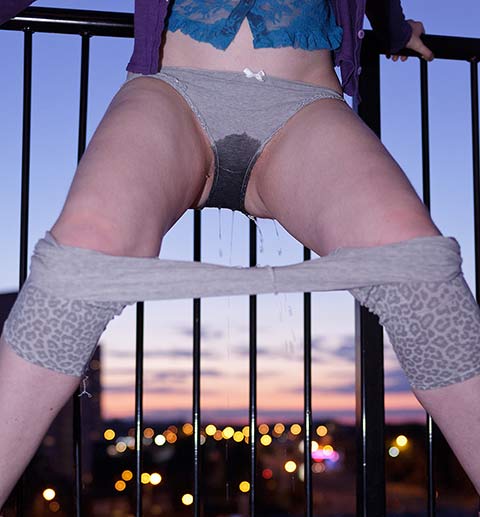 Heidi has her piss soaked leggings around her knees and she has started to pee in her panties, the dark pee patch is growing and she has pee running down to her bum and splashing on the ground. Her pee is giving her crotch a lovely shiny look, I do love a good panty pee. She finishes peeing in her panties and then pulls the piss soaked fabric tightly against her hairy pussy. What a sight, it is just asking to have a hand over the wet warmth. She turns around and we get a wonderful shot of her piss soaked panties clinging to her bottom with her wet leggings around her knees what a dirty girl.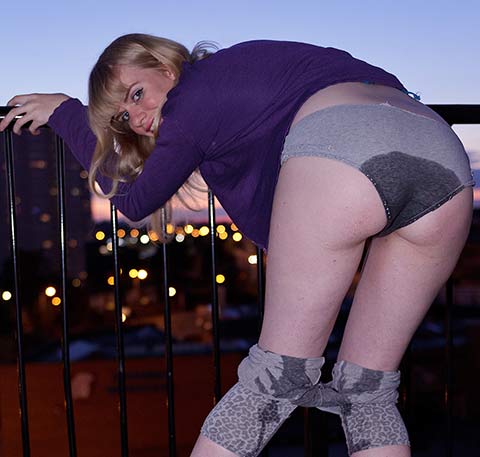 See Heidi Peeing In Her Leggings


Filed under: Knicker Wetting and Panty Pee and Peeing and Pissing and Pissing In Leggings and Pissing In Tights and wettingherpanties
Posted on 08.25.13
Comments: 8 Comments


Tags: Heidi Wettingherpanties, Knicker Wetting, Panty Peeing, Pissing In Leggings, Pissing Leggings, wettingherpanties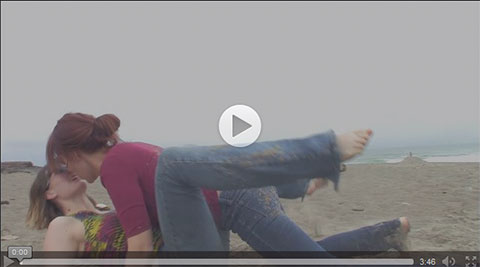 From HD Wetting we have a great preview movie and some lovely lesbian jeans wetting. We start off with the HD Wetting movie preview. After watching it I had to post it, it has shots from all the latest scenes we have had some of the screenshots from the scenes here already but they can never compare to the great wetting action that a HD Wetting movie can show. There is something wonderful about HD Wetting, Sosha and Alisha are just naturals we could see that Alisha was nervous in the beginning but with Sosha guidance she really is getting into it. I just love it when she pees she looks so hot in soaking clothes. Sosha is not everyone's cup of tea it seems from some of the comments here but she has great breasts and when she is licking pee off Alisha well wow. See the HD Wetting Trailer Movie Here.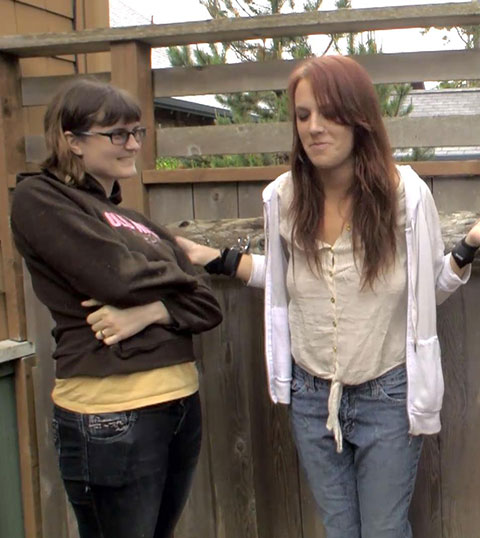 Next up we have some jeans peeing. Sosha has tied Alisha up, she is desperate to pee but as we know Sosha has a mean streak. Alisha gets more and more desperate to pee squirming around and desperately trying to hold on. This movie reminds me a little of when Sammy was ties up and tickled by Mikki till she peed in Sammy Tickled Till She Pees. Sosha is tickling Alisha and we get to see her breasts bounce around, the tickling gets to much and Alisha can't hold on and starts to pee in her jeans in front of Sosha. The denim goes dark as she releases her pee and as it runs down her legs the denim clings to her skin we even get the lovely pissed in jeans shine. Alisha finishes peeing in her jeans but that is not the end of this HD Wetting movie. Sosha pulls down Alisha's pissed in jeans and then starts to lick Alisha's wet vagina clean. A hot jeans peeing with lesbian head to finish. See Alisha tied and peeing in jeans here.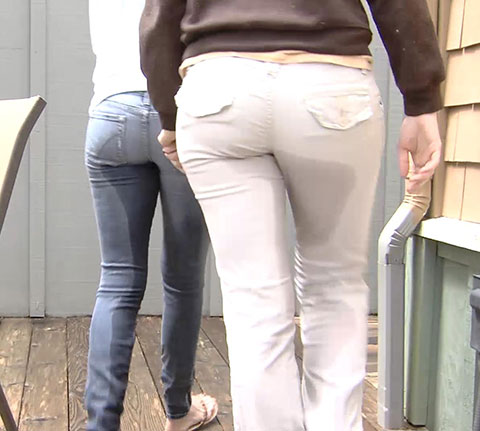 The last set of picture we have has Alisha and Sosha in jeans and pants they are outside kissing. They are going for it and then suddenly Alisha starts to pee her jeans. Her jeans get soaked and then as she stops peeing Sosha starts to pee too, her pee runs down her legs and now they are both in piss soaked jeans. A sexy wetting and as Alisha walks away just look at her wonderful piss soaked ass a very sexy sight. I do love pissed in jeans. See Alisha and Sosha peeing pants here.


Filed under: Babes Peeing and HD Wetting and Jeans Peeing and Jeans Pissing and Lesbians Peeing and Peeing and Pissing and Pissing In Pants and Pissing Movies
Posted on 08.22.13
Comments: 6 Comments


Tags: Alisha HD Wetting, bound pissing, HD Wetting, HD Wetting Movie, Jeans Pee, Jeans Peeing, Lesbians Peeing, pants peeing, Peeing Movies, Peeing Pants, Pissing Movie, Sosha HD Wetting
From Peehunters we have a pissing movie and some peeing pictures. I think this is the first time we have had a Peehunter's post. We start off with the peeing movie starring a lovely hottie. She walks into the bathroom in a dress and has her hand holding in her crotch looking a little desperate to pee she even bounces a couple of times. She really does look sweet and innocent and then she looks at the camera and pulls up her dress, she is not wearing any panties and we get to see her shaved pussy. She pulls her dress off and is naked with lovely bouncing breasts. She climbs into the bath and is ready to pee.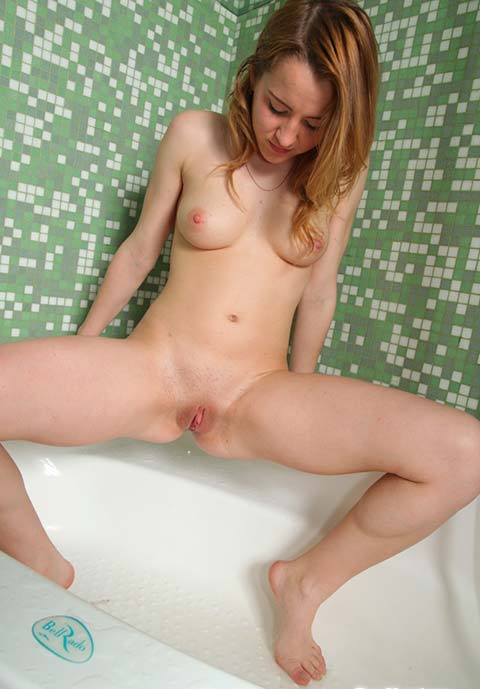 As she starts to pee in the bath and we have a wonderful close-up shot of her pussy peeing. Her pee stream starts off slow a few dribbles and then she opens her pussy we can see her pee hole and her pee starts to spray out such a sexy and messy bathtub pee i just love all the drips that are running down her legs. See the bath tub pee here.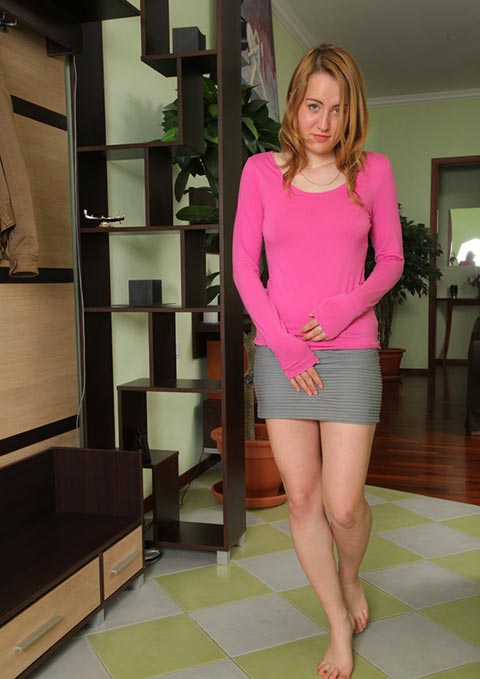 Next up we have the same peeing hottie this time she is in  a top and skirt and is desperate to pee she slowly strips off her dress and skirt till she is naked showing us her shaved pussy and lovely breasts she holds her crotch and then squats ready to pee. She opens her pussy and starts to pee on the floor, her pee is splashing on the ground making a wonderful puddle, she keeps on peeing and her pee is running down her bum crack too I do love a messy peeing. She finishes pissing on the floor and we get a last shot of her wet pissy pussy what a great sight. See the pissing on the floor pictures here.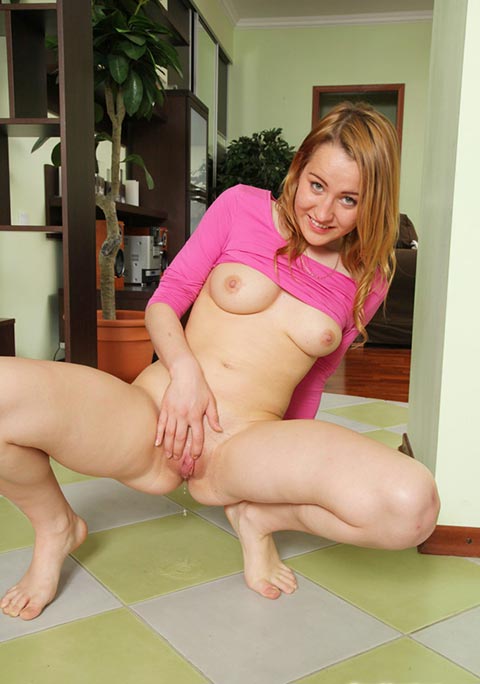 Filed under: Babes Peeing and Movies and Peehunters and Peeing and Pissing and Pissing Movies
Posted on 08.19.13
Comments: 4 Comments


Tags: Nude Peeing, Peeing Pictures, Piss Movie, Pissing Movie, Pissing Pussy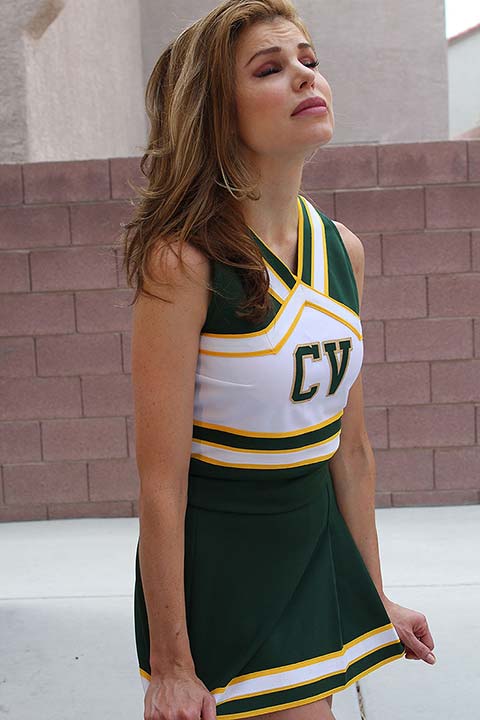 From Ineed2pee we have these wonderful panty peeing pictures staring cheerleader Candle Boxx. We have had some great cheerleader wettings from Ineed2pee previously if you have missed them check out, Bound Cheerleader Desperate And Peeing, Blonde Cheerleader panty pissing Selena Bound And Desperate To Pee and Star Nine in Skintight Jeans Peeing and Others,Today Candle Boxx is in her cheerleader uniform and desperate to pee She has found that she has locked herself out of her house and is getting more and more desperate to pee.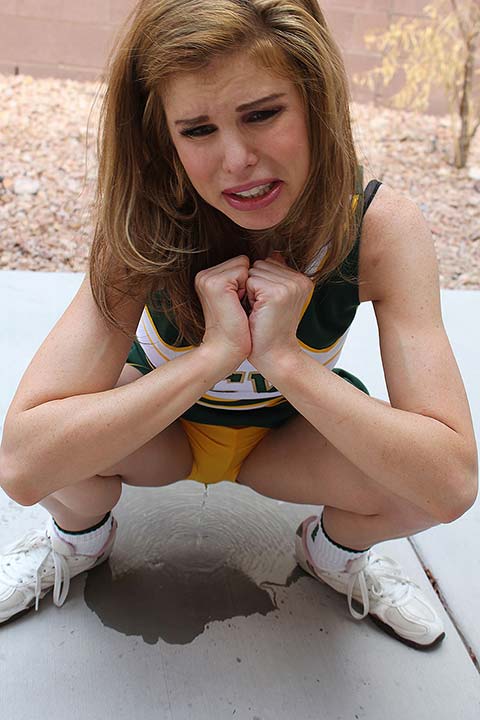 Candle Boxx is in her cheerleading uniform and desperate to pee the story from Ineed2pee goes like this "Sexy neighbor Candle Boxx is locked out of her house today so she comes over to where you're BBQing the backyard to ask if she could use your bathroom & wait for her mom to get home! She's super desperate to pee already, looking super-hot in the tight cheerleader uniform with the matching socks & cheer panties underneath. She's doing the pee pee dance when all of a sudden she crouches down & starts apologizing as she totally pisses her panties all over your backyard! It's a nice clear view of her spread legs & the loud stream of hot piss as it gushes out & makes a big puddle!"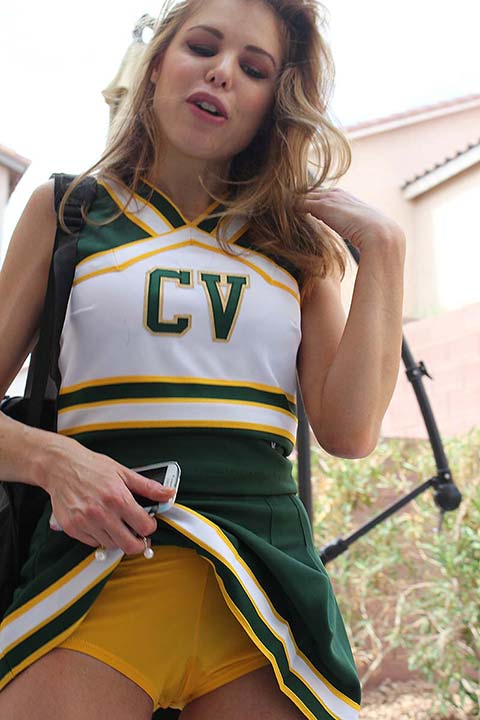 These are great female desperation and panty peeing pictures I just love it when Ineed2pee has their models desperate in costumes being cheerleader or my other favorite the hooters outfit. The pee stain in her panties is wonderful and I just love the look as she is squatting down and peeing in her panties a hot female desperation and wetting.

See Candle Peeing in her Panties Here


Filed under: Ineed2pee and Knicker Wetting and Panty Pee and Peeing and Pissing and Pissing In Skirt
Posted on 08.16.13
Comments: 13 Comments


Tags: Candle Box Ineed2pee, Ineed2pee, Knicker Wetting, Panty Pee, Panty Peeing, Pissing In Skirt, Skirt Peeing, Uniform pee
Its been a long time since we have had a peeing story, I came across this and though you may all enjoy a it.

It was a late night in May as Chelsea lay in bed illuminated by the screen of her lap top. At the moment Chelsea was indulging in one of her most kinky and secret pleasures; she was a wetter.

She loved the feeling of the instant when her bladder was unable to hold back the flood of pee any longer; first resisting the impending flood, but then allowing it to escape in full force into whatever, if anything, she was wearing. She not only loved pissing in her panties but she had recently become interested in diapers.

Chelsea was petite 18 year old girl just finishing up her final month of high school. She had bright green eyes and long wavy blond hair that fell just short of her round shapely ass. She was quite slender and had long toned legs, but was actually quite busty on top. She normally wore a 36C bra but on this current night she did not.

Her gorgeous supple body lay on her bed completely exposed except for the partial cover given by her hair as it lay draped across her luscious tits allowing only one fully aroused nipple to penetrate her golden locks. She was quite the sight as she lay illuminated by the light from her laptop wearing nothing but a pull-up diaper which was quite snug and tightly cupped her rapidly moistening hairless pussy.

She was feeling particularly kinky this evening and decided to try on one of the pull-ups she had bought last week and had hidden in her panty drawer which was also home to her numerous sex toys and a bag of pot which she had just finished smoking a joint from thinking that it may help to lower her inhibitions from the act she was planning to perform.

She watched with lust as the scene unfolded before her on her laptop. She watched as two young girls, naked except for the diapers they were wearing, slowly caressed in a lustful embrace. A man then entered the scene and the girls pulled his stiffening rod from his underwear and began to hungrily slobber over his cock.

One of the girls let the man's cock drop from her mouth and laid flat on her back, while the other proceeded to straddle her face in a 69 position while still sucking on the throbbing cock in front of her; her body tensed briefly and then relaxed allowing her golden flood to fill her diaper which began to sag. She was grinding her soaking wet diaper covered pussy into the face of the girl below her who then pulled her diaper aside. She continued to lap at the golden nectar while she pressed her middle finger all the way into the pissing girl's tight puckered ass. The girl on the bottom then let out a moan accompanied by an enormous flood that leaked around the sides of her diaper soaking the bed below.

As the girl on bottom continued to finger the others ass while licking her pussy, the man pulled his cock from the top girls mouth. He directed his attention to the girl on the bottom; he pushed the diaper against her pussy unleashing an even greater flood that was added to the already substantial puddle forming on the mattress.

He forcefully ripped the diaper to the side causing one of the side clasps to release revealing her bare, swollen pussy, still dripping with piss and her cum that dripped into the crack of her ass. He drove his saliva coated cock into the eagerly awaiting pussy and pumped in and out until he shot his cum into her pulsating pussy.

As he pulled out cum began to ooze out of her gaping hole which trickled down over her puckered ass and finally reached the soaked diaper where it mixed with her piss and cum.

The video continued but Chelsea could take no more; she had drunk over a gallon of water in the last hour purposely pushing her bladder to its limit. Her lower stomach was swollen with all of the water she had drank and the diaper was squeezing her bladder causing her pussy to release a few quick bursts of piss into her diaper before she clenched it back with all her might. She then delivered a steady push on her bladder; she couldn't hold back the flood gates any longer and piss began to fill her diaper.

She felt the most amazing warmth that first started where the opening of her cunt was held firmly by the diaper but it quickly began to spread below into the crack of her ass and finally the warmth accumulated around the leg holes of her diaper and a small trickle escaped dripping onto her mattress.

At this moment she decided to prolong this orgasmic experience and stopped the flow of pee into her diaper. From under her pillow she pulled one of her favorite toys a thick seven inch bright purple vibrating dildo, which she eyed with lust. She unfastened the two sides of her pull-up allowing her to pull the front down while the rest of the soaked material remained beneath her dew covered ass. She was more wet than she had ever been in her life so she skipped the lube, cranked the dial on the bottom of the dildo to max power, and thrust it deep into her pussy.

Within seconds she could feel the approach of an orgasm; her first arrived seconds later sending the most intense wave of pleasure through her quivering body as another gush of pee shot from her soaking lips, some of which missed the diaper and soaked her sheets.

As she basked in the pleasure from the most intense orgasm she had experienced she slowly rubbed her middle finger around her asshole and allowing only her first digit to slip inside as it tightly clenched down in response to her probing and from the aftershock of her orgasm. Chelsea with a naughty grin released a few more squirts into her nearly satiated diaper.

Removing her finger from her ass she crammed the still vibrating dildo as far into her pussy as it would allow, pulled the diaper back over her pussy and refastened it. She squirmed with pleasure as the vibration encompassed her wet pussy, relishing in the feeling provided by her tightly fitting soaked diaper. As she felt her next orgasm approach she let go a surprisingly enormous amount of piss that was begging to escape her bladder.

As the urine flooded around her ass it began to pool within the diaper and gushed out of the seam between her fair skinned thigh and the diaper, completely soaking her bed beneath her. The kinkiness of filling her diaper with piss that it was unable to contain combined with the intense vibration within it pushed her over the edge.

Her hips bucked into the air allowing a streaming trail of urine to escape from her diaper which landed with a soft patter into the wetness below her. A long intense moan escaped through her clenched teeth reverberating around the room of the completely silent house in which her parents slept.

She collapsed with a sigh into the puddle of her piss, switched the vibrator off through the sodden material of her diaper, and passed into a deep content sleep.

In the morning she gently woke as a ray of the early morning sun fell upon the subtle freckles of her young face. She awoke feeling amazing, the events of last night not yet having penetrated the fog of her early morning slumber.

Her hand slowly dipped to her naked breast where it continued on its path to her pussy. As her hand brushed across the saggy wet lump of her diapered pussy she woke with a start. She lay completely naked without a blanket or sheet in the middle of her soaked mattress and her mother would be in to wake her any moment for school.


Filed under: Piss Stories
Posted on 08.13.13
Comments: 4 Comments


Tags: pee story, pissing story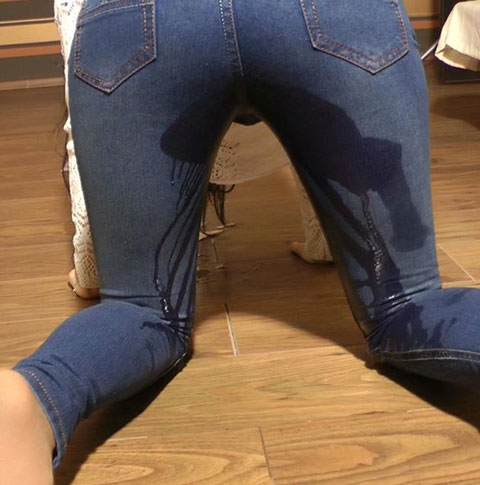 From Real Wetting we have a jeans wetting a business skirt peeing and a real wetting movie with Alice. Today we start off with the jeans peeing staring Antonia. Antonia is lying on her stomach in her tight jeans, she looks so sexy with her bottom tightly encased in the denim and we can see by her feet that she is wearing pantyhose too, we get to watch as she shifts position and then when she is comfortable she starts to pee. She is pressing her bladder into the floor and the first drops of pee come out as she starts to pee in her jeans. She gets on her knees and her piss starts to flood out faster, it is running down her legs, soaking into the denim giving it the lovely shine and then splashing onto the floor. She keeps on peeing and the floor and her jeans are getting more and more soaked finishes peeing and her jeans are dripping. She lies back down on her belly in her pee puddle soaking herself in the warmth. Just look at how sexy she looks lying in her pee puddle her jeans are getting darker and darker and the soaked denim is gripping her bottom just wow. See Antonia Peeing In Her Jeans Here.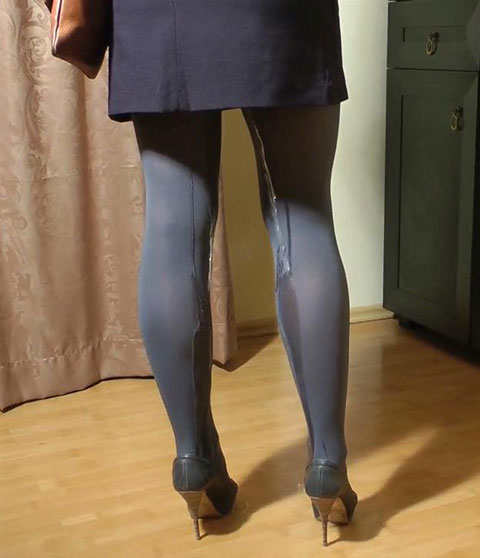 Next up from Real Wetting we have the lovely Dominika. One thing I love about Real Wetting is that the members get to email in requests and the creators of Real Wetting try to recrate the fantasy. This pantyhose and skirt peeing is one such request.  Dominika is in her business dress with pantyhose and a white shirt, she is on the phone talking away getting more and more desperate to pee. The caller is not going to finish and she is busting to go, with nothing else to do she stands and starts to piss in her pantyhose and skirt, her pee explodes out and splashes on her nylon encases legs. This is wonderful scenario as she keeps talking she is peeing, the floor is soaked her pantyhose are soaked and she doesn't care. She finishes peeing and then pulls up her skirt so that we can see her piss soaked pantyhose and wet panties, this is one super sexy Real Wetting business skirt peeing. See Dominika peeing in her skirt here.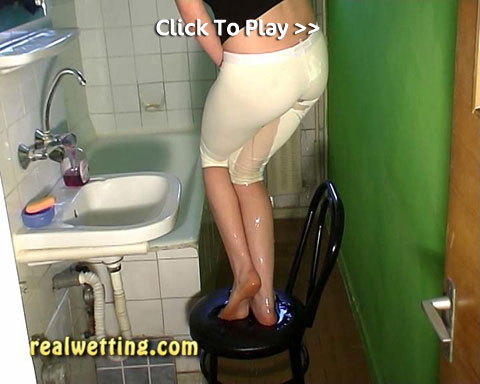 Last up we have the lovely Alice. We have had this Real Wetting movie before it was a long time ago and it has been converted into the new player. Alice is in her leggings and on a chair she is trying to change a light bulb and is also desperate to pee, she struggles to hold on but she is to desperate and she starts to pee herself. Her pee cascades down her legs making her tights more and more see-through and then splashes on the ground, her feet are wet in piss and her leggings are too. This is one great wetting movie from Real Wetting. See Alice peeing in her leggings here.


Filed under: Desperation and Female Desperation and Jeans Peeing and Jeans Pissing and Movies and Pantyhose Pissing and Peeing and Pissing and Pissing In Leggings and Pissing In Pants and Pissing In Skirt and Pissing In Tights and Pissing Movies and Real Wetting
Posted on 08.09.13
Comments: 2 Comments


Tags: Alice Realwetting, Antonia Real Wetting, Desperate To Pee, Dominika Real Wetting, Female Desperation, Jeans Pee, Jeans Peeing, pantyhose peeing, Pissing Movie, Real Wetting, Skirt Peeing
From Wet And Pissy we have the very sexy Christy Charming. We start off with her standing in her pink pantyhose, they are see through and we get to see as the first drips of warm pee flows out. She starts slowly but really let's go and pee is running down her pantyhose encased legs and creating a puddle around her feet on the table. She finishes peeing and with her pantyhose and top on she lies in her piss puddle she really is soaking her body and when she gets up and kneels her top is soaked in pee and we can see her breasts poking through.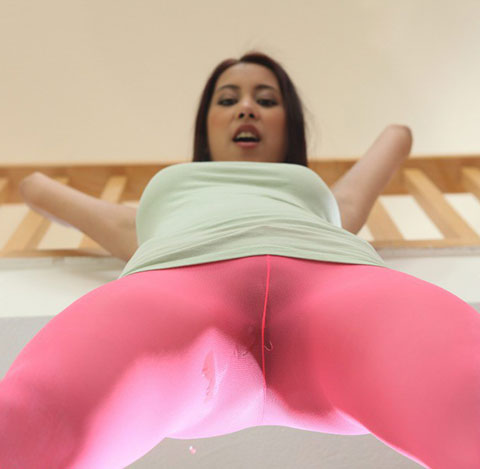 She has soaked herself in pee but she is not finished that is not what Wet And Pissy is about. She lifts up her top to expose her piss soaked breasts and then pulls her pantyhose down a little and starts to pee in them again. We get to see as her pussy is dripping pee soaking them even more. She finishes soaking her pantyhose sits in her piss puddle and licks pee of her feet. She is not finished yet, she sees one of her shoes, spreads wide and pisses into her shoe till it is full of pee. These really are wonderful peeing pictures and after she has finishes pissing on her shoe she stands there nude dripping in pee.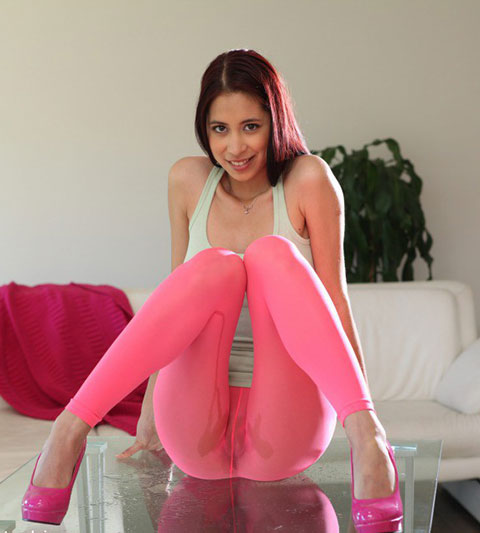 To finish off we have the trailer movie of this super sexy wet in pissy move. The full movie is 33 minutes in length. In this Wet and Pissy movie we get even more than the pictures she finishes peeing in her shoes and then as they are overflowing she puts her feet in them and even drinks pee from her shoe. If you love feet and pee this is one movie that you can't miss. Wet and pissy is one hot peeing website and if you have missed some of the earlier peeing movies from them check out the Wet And Pissy category.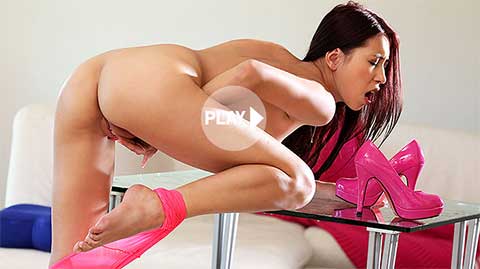 Filed under: Babes Peeing and Drinking Piss and Movies and Pantyhose Pissing and Peeing and Pissing and Pissing In Leggings and Pissing Movies and Wet And Pissy
Posted on 08.05.13
Comments: 4 Comments


Tags: Christy Charming Wet and Pissy, pantyhose peeing, Pantyhose Pissing, Piss Movie, Pissing Movie, Wet And Pissy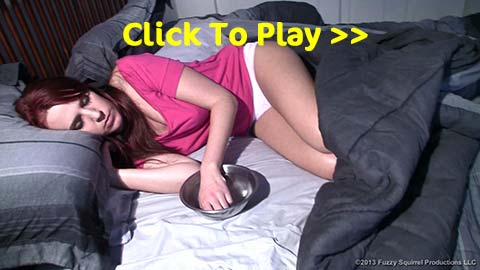 From HD Wetting we have a wonderful hand in the water bed wetting. We have had the pictures from this peeing movie before in Bed Wetting And Peeing from HD wetting, the great thing today is that we have the movie. We start off with Sosha talking to the camera telling us what she is about to do. She lists off how many times that Alisha has made her wet herself and this is the revenge. There is something great watching these two as they play around they always have so much fun. Sosha fills a bowl of water and then sneaks into Alisha's room she is asleep on the bed in a top and panties.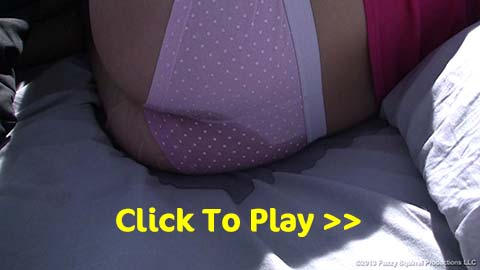 Alisha has her hand placed in the water and we watch. Alisha sleeps peacefully and then the water does its trick and she starts to pee in her panties, this is great, her panties get the first damp patch and then as she keeps peeing in her panties the puddle grows and it starts to soak not just her panties the mattress too. You can hear the pee trickling out as she is peeing it is a wonderful sound. She finishes peeing in her panties and there is a lovely wet puddle and still she is sleeping.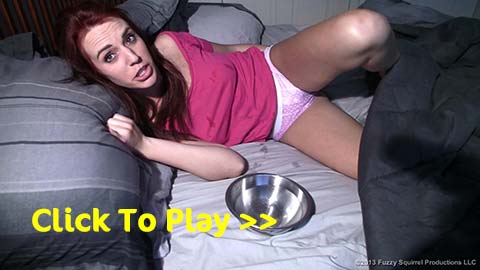 Alisha has peed in the bed and now Sosha wakes Alisha. Alisha finds that she has peed in the bed and soaked her panties, she really doesn't look happy as she gets up. As she gets up we get to see the full extent of her piss soaked bed. A nice bed wetting from HD Wetting.

See Alisha Peeing In the Bed Here


Filed under: Bed Wetting and HD Wetting and Knicker Wetting and Movies and Panty Pee and Peeing and Pissing and Pissing In Bed and Pissing Movies
Posted on 08.02.13
Comments: 5 Comments


Tags: Alisha HD Wetting, Bed Wetting, Bedwetting, Knicker Wetting, Panty Pee, Panty Peeing, Pissing In Bed, Pissing Movie, Pissing Movies, Sosha HD Wetting, wetting, Wetting The Bed