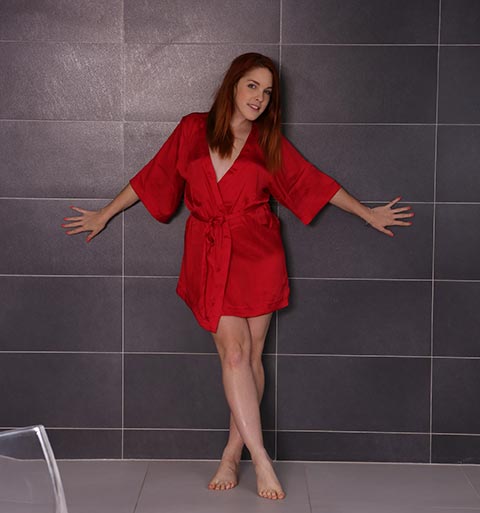 From Wet and Pissy we have the lovely Amarna Miller. Amarna Miller is a lovely redhead and one of the few redhead pissers we have had at Pissblog. Wet and Pissy really do find lovably piss models and Amarna Miller is no different she starts off with a sexy striptease and from there gets wet and messy from there.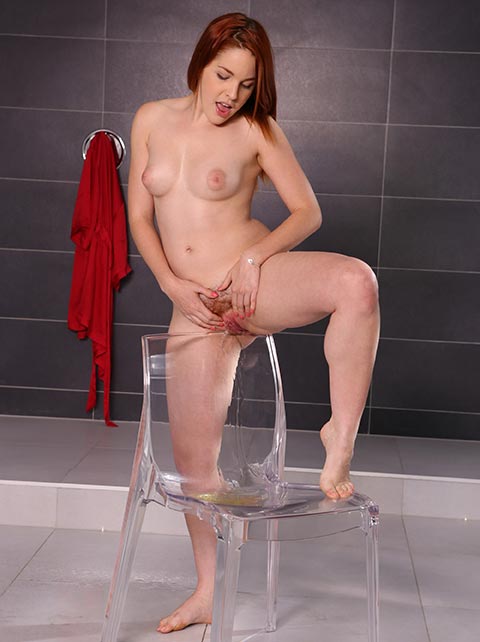 The story from Wet and Pissy goes like this "Stunning redhead Amarna is in the shower room in a red robe and quickly shows us her sexy naked body underneath! She holds her pussy as she releases a stream of golden nectar over a glass chair before she places her hands within and tastes her yellow juices. Using a red speculum, Amarna spreads her pussy lips apart and sprays another stream onto the tiled floor. She lays back in her puddle of pee getting her hair soaking wet and toys her hairy pussy with a sex toy. Self pissing is next on the agenda as Amarna attempts to piss into her own mouth. She is desperate to taste her own piss that she uses a giant glass to tip it into her mouth!"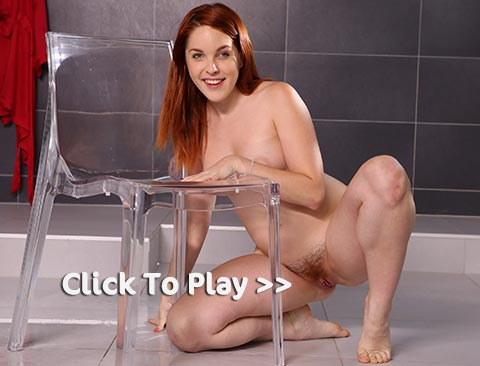 I just love it, she loves pee and seeing her red hairy pissy pissing is great. To finish we have a short trailer clip with her in all her wet glory. Enjoy this hot red head pissing for us.

See The Trailer with Amarna Miller


Filed under: Babes Peeing and Drinking Piss and Hairy Pussy Pissing and Movies and Peeing and Pissing and Self Pissing and Wet And Pissy
Posted on 07.19.15
Comments: 3 Comments


Tags: Amarna Miller Wet And Pissy, Hairy Pussy Pissing, Piss Drinking, Pissing Movie, Pissing Movies, Pissing On Herself, Pissing Pussy, Red Head Pissing, Wet And Pissy
From Vipissy we have this wonderful lesbian pissing scene. Vipissy have brought us some wonderful lesbian pissing in the past, if you have missed them check out Lesbian Pissing Movies Lesbian Pee Play From Vipissy Hot Lesbian Pee From Vipissy And one of my favourites Sexy Lesbian Peeing From Vipissy. Today we have Leila Smith and Lollypop, they are both sexy hotties in their own right but together it is wonderful.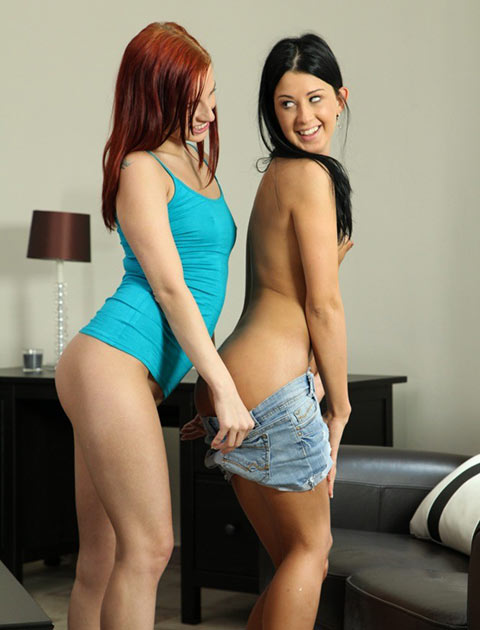 The story from Vipissy about this lesbian piss scene goes like this "Girlfriends Leila and Lollypop don't have a lot in common but they do share a love for hot piss. Red headed Leila knows she isn't going to get any complaints when she peels off her shorts and lets a golden stream flow all over her friend's bare legs. Lolly then strips off and stands with her bare pussy positioned directly in front of Leila's mouth. As the rush of nectar begins to flow, Leila opens her lips to catch it on her tongue, delighting in the sensation as it trickles down her chin and onto her cloth-covered tits. The pair take turns licking pee-soaked pussy before pulling out a big double-headed dildo. The naughty duo keeps right on going until both girls are fully fucked, completely satisfied, and soaked with golden pee.

This is a wonderful lesbian pissing scene from Vipissy there two have so much fun as they are pissing and being pissed on the finish off so soaked in pee its beautiful. Two hot lesbians peeing and drinking piss what more could we ask for.

See The Lesbian Peeing Pictures

Watch The Lesbian Pissing Movie


Filed under: Babes Peeing and Drinking Piss and Lesbians Peeing and Movies and Peeing and Pissed On and Pissing and Pissing Movies and Pissing Videos and ViPissy
Posted on 08.01.14
Comments: 7 Comments


Tags: Leila Smith Vipissy, Lesbians Peeing, Lollypop Vipissy, Piss Drinking, Pissing Movie, Red Head Pissing, shaved pussy peeing, ViPissy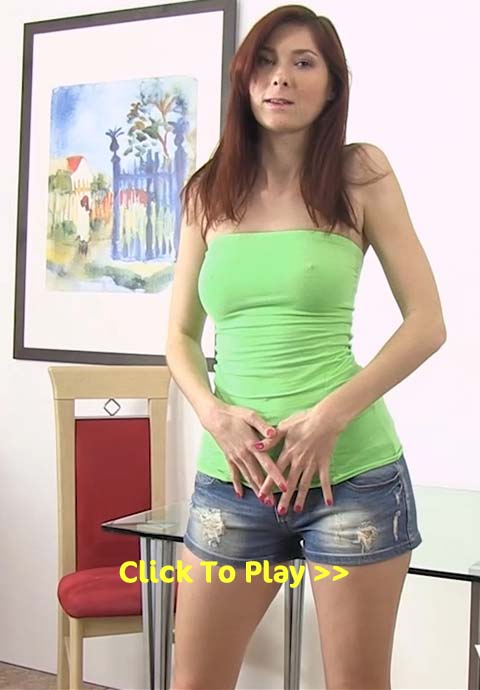 From Wet and Pissy we have the very sexy Kattie Gold, it's not often that we get to see a redhead peeing so today is a little treat. Wet and Pissy have given us some great pissing movies and absolutely stunning pictures in the past. If you have missed them check out Peeing In Leggings And On The Floor, Christy Charming Peeing From Wet And Pissy, Richie Peeing In Her Shorts, and Whitney Conroy Making A Piss Movie, Today's Wet and Pissy movie treat is 6 minutes long and shows us Kattie Gold with all her golden fluid.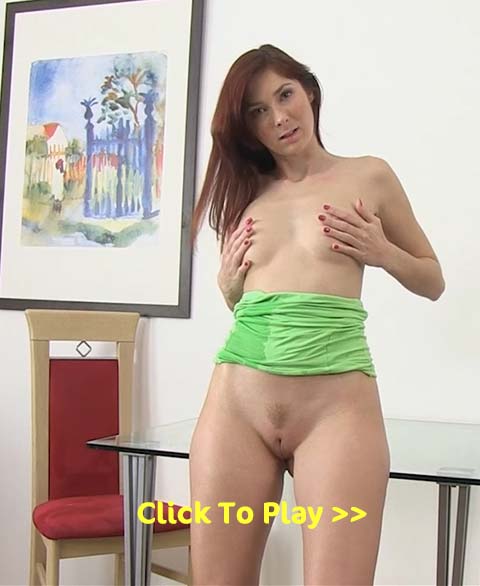 This has been written about the piss movie at Wet And Pissy "Kattie Gold is in her green tank top and denim shorts and is feeling really sexy. She rubs her crotch through her shorts then lowers them to show off her curvy ass. She immediately pisses through her crotch and lets her piss drizzle down her legs. Removing her shorts completely, Kattie pisses some more and shows off the puddle on the floor! She sits back on the glass table and teases her pussy with her fingers then fires more warm pee into a vase. She really goes for it, fingering her pussy then lets us film her piss again from underneath the glass table. This is so hot! Kattie rolls around in her own piss, covering every inch of her body in golden nectar then fucks a vibrator getting herself so horny that she releases one final stream of piss and this time it's absolutely massive!"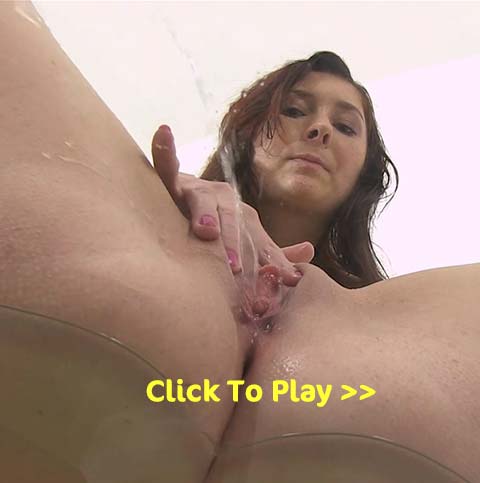 Filed under: Babes Peeing and Drinking Piss and Movies and Peeing and Pissing and Pissing Movies and Pissing Videos and Self Pissing and Wet And Pissy
Posted on 11.19.13
Comments: 6 Comments


Tags: Kattie Gold Wet And Pissy, Peeing Movies, Pissing Movie, Pissing Movies, Pissing Pussy, Red Head Pissing, Wet And Pissy