From Ineed2pee we have a super sexy wetting trailer movie starring the absolutely gorgeous Chloe Carter. We have had a couple of the scenes as picture posts and you can see them in Peeing In Skin Tight Jeans and Ineed2pee Female Desperation & Pants Peeing. The last scene which I think is the sexiest in today's peeing movie is totally new. We start off with her sitting in her super tight jeans telling us how much water she has drunk and how desperate she is. As she sits there she tells us she loves holding her pee in and that her bladder is being press by her tight, belt she is so sexy this desperate to pee. She can't hold on and pees in her skin tight jeans she has piss running down her legs and soaking her shoes. When she finishes peeing she pulls her jeans down but they are so wet with piss and tight that they get caught around her ankles. A super sexy skin tight jeans pee.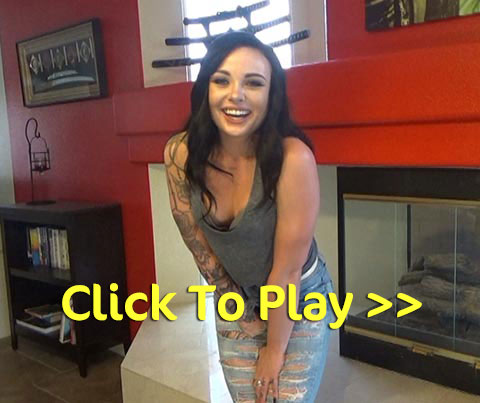 In the next scene Chloe has just arrived home she is in orange pants and is desperate to pee. She makes it to the bathroom door and finds her partner is in there. Chloe tells them that she has to pee so bad and as she does she crosses her legs and seems to sink a little, her bladder is about to pop. She is standing there pleading to be let in and then she presses her legs together tightly and bends down again. She is not going to be able to hold on. As she is standing there she grabs her crotch again and then she starts to pee in her pants.  As she pees she gets a wonderful pee patch around her bottom and is not impressed that she is covered in piss.

The last scene and my favourite has her in the backyard doing yoga in a unitard. She has no bra on and we can see her hard little nipples poking through the white fabric as she does her yoga poses. She needs to pee and grabs her crotch but she wants to finish the routine and gets down on the mat. This may not have been the best idea, she is now pressing her bladder and feeling more desperate to pee. She grabs her crotch again and then it happens she starts to pee in her yoga outfit. She has pee streaming out and her mat is soaked to. Now she has pissed herself the warmth is turning her on and as she sits in her pee puddle she masturbates till she comes. A super sexy wetting scene

See Chloe Carter Peeing Movie Here


Filed under: Babes Peeing and Desperation and Female Desperation and Ineed2pee and Jeans Peeing and Jeans Pissing and Movies and Peeing and Pissing and Pissing In Pants and Pissing Movies and Pissing Videos
Posted on 11.17.16
Comments: 2 Comments


Tags: Chloe Ineed2pee, Desperate To Pee, Female Desperation, Ineed2pee, Jeans Pee, Jeans Peeing, Pissing Movie, wetting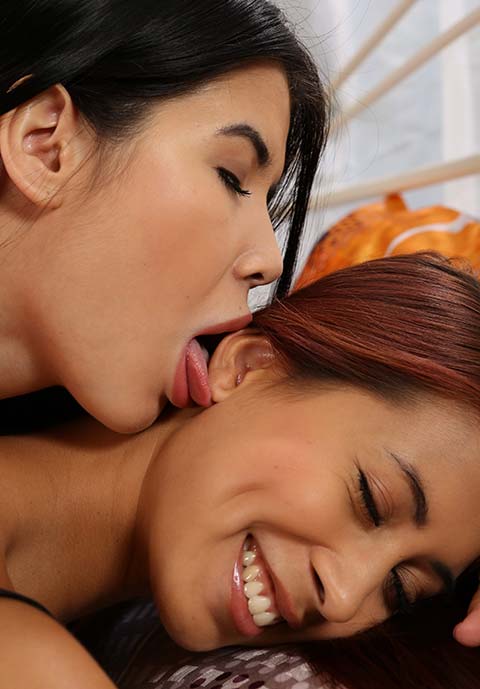 From Vipissy we have the wonderful Paula Shy and Lady Dee. This is their second lesbian pissing set from Vipissy and am sure they love every drop. If you missed their first wet and wonderful lesbian scene check out Vipissy Peeing Lesbians. Today we start with Paula asleep in the bed, she looks so sweet and innocent and then in walks Lady Dee. She starts to play with Paula licking her back and then she needs to pee. She squats over the sleeping Paula and starts to pee. Her pee is shooting out of her pussy and splashing over Paula Sky's back. Lady Dee's pee is soaking her back and then it is starting to cascade over and soak into the bed too.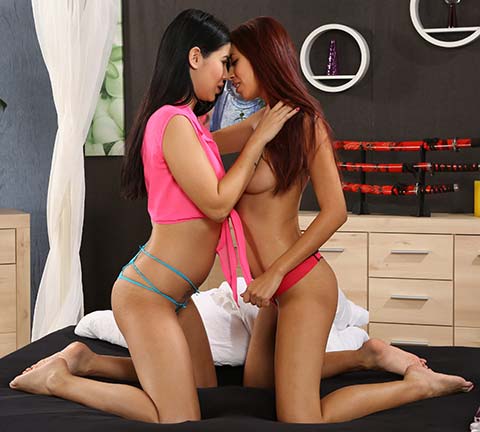 Lady Dee finishes peeing on Paula and then she starts to lick her back. She is licking up her pee and they are both getting more and more horny. Paula licks some pee of her fingers and then they starts to kiss. These two do make a wonderful lesbian picture as they are kissing and then they start to strip off and then Paula is getting her wet pussy licked out by Lady Dee.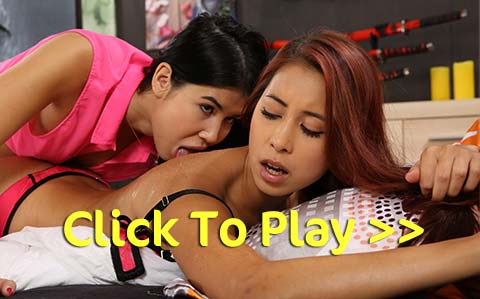 Not to be only photos we also have the lesbian pissing trailer movie. These two are just so hot and horney and watching as Paula pisses all over Lady Dee and then Lady Dee pissing over Paula till she is soaked from head to foot in piss is just wonderful. This is one great lesbian pissing. See the lesbian pissing movie here

See Paula And Lady Dee Pissing Pictures Here

Watch The Peeing Movie Click Here


Filed under: Babes Peeing and Drinking Piss and Lesbians Peeing and Movies and Peeing and Pissed On and Pissing and Pissing Movies and Pissing Videos and ViPissy
Posted on 11.14.16
Comments: None


Tags: Lady Dee Vipissy, Lesbians Peeing, Paula Shy Vipissy, Piss Drinking, Pissing Movie, ViPissy, Vipissy Movie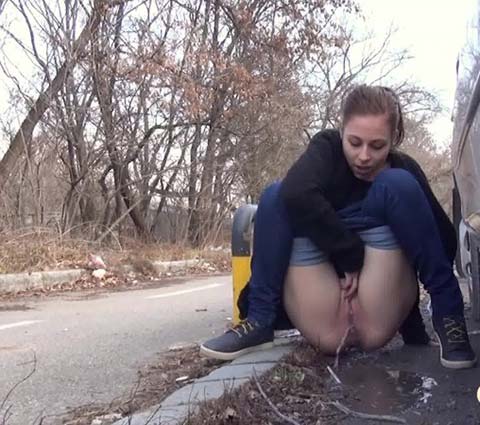 From Got2Pee we have the wonderful Antonia in three outdoor pissing scenes. We start off with her on the road and desperate to pee. She is such a cheeky girl and when she gets to the side of the car she undoes her jeans pulls them down and spreads her legs wide. We are getting a wonderful view of her pussy and then she starts to pee. Her pee is spraying out of her pussy and splashing everywhere. When she finishes pissing outdoors she shakes herself and then pulls her jeans up again. I bet there are little damp pee patches. See Antonia Peeing By the Car Here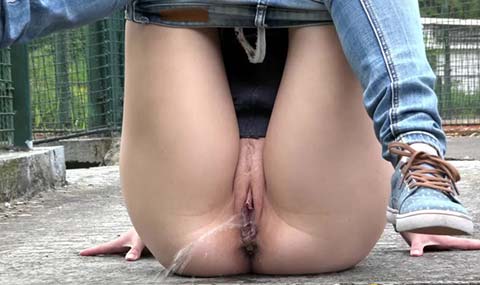 Next up we have Antonia on a path with some steps she walks to the top of them and then stops and looks around, she sees that no one is watching, she pulls her jeans and panties down. Antonia then lefts her legs up giving us a spectacular view of her shaved pussy. Staying like this she stars to piss. Her pee shoots out of her pussy and splashes all over the steps. She finishes pissing and has pee dripping of her bum and then she pulls some toilet paper out and wipes up all her pee drips. There will be no wet jeans today. See Antonia Peeing Off The Stairs Here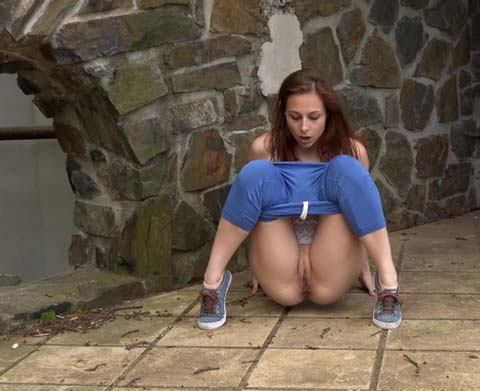 Last up we have Antonia on a path, she is desperate to pee and holding her crotch. She finds a quiet place pulls her leggings down and starts to pee. This must be such a great relive for her bulging bladder. She finishes pissing and wipes her pussy and then runs off. See Antonia Peeing Here


Filed under: Babes Peeing and Caught Pissing and Got2Pee and Outdoor Pissing and Peeing and Pissing and Pissing Movies and Pissing Outdoor and Pissing Videos
Posted on 10.06.16
Comments: None


Tags: Antonia Sainz Got2Pee, Caught Peeing, Caught Pissing, Got2pee Movie, Outdoor Pissing, Pissing Movie, Pissing Outdoor, Pissing Outdoors, shaved pussy peeing, Sneaky Pee
From Wet and Pissy we have three great peeing movies. To starts we have the lovley Ally Breelsen the story from Wet And pissy goes like this. Sweet looking Ally shows off her figure in her debut for Wet and Pissy in the tiniest denim hotpants you would ever see! She sits down on the leather sofa and pulls the crotch of her hotpants to one side as she sprays a stream of her golden piss over the floor! Next this naughty little babe licks up her juices off the floor and strips naked before pissing through a funnel into a glass bottle. She may have seemed innocent but this horny babe drinks her pee and pours it over her naked body! Ally stretches her pussy apart with some kitchen tongs and fires yet another stream of warm piss up into the air! Once she is soaked in her own golden nectar, this hottie fucks her pussy with the glass bottle and uses a magic wand vibrator on her clit at the same time! Super sexy pee action. See Ally Breelsen Peeing Here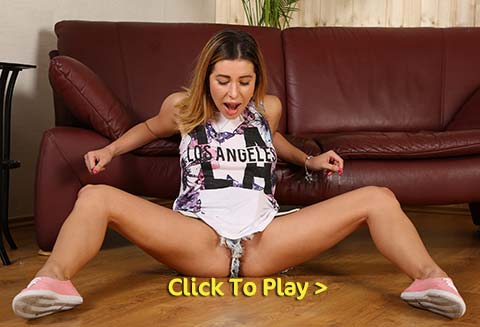 Next up from Wet and Pissy we have Monique H. The Wet and Pissy story goes like this "Blonde curly haired babe Monique bends over in tiny patriotic denim hotpants and then squats over a low dish as she sprays her golden piss through her crotch. Soon after, she takes off her hotpants and dips them into her puddle of pee, sucking the juices and enjoying every last drop. She pours the bowl of piss over her tank top, and then gets naked before she bends over again and releases another stream of piss. Dipping her feet in her juices, Monique paddles and then fills a pussy pump with even more pee before drinking it. Finishing herself off with a golden vibrator, Monique sprays one last time over the floor and dips her curly hair in her golden nectar!" See the sexy Monique H pissing here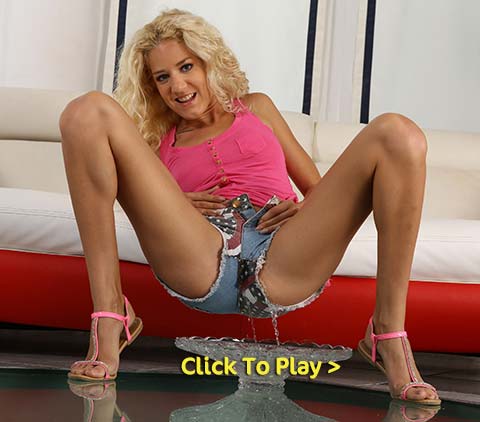 Last up we have the sexy Stefany. The story from Wet and Pissy goes like this" Cute brunette Stefany is dressed head to toe in denim and as she sits on a clear chair, we notice a wet patch appearing on her denim jeans. She starts to undress and once she is naked and sitting on the table, she pulls apart her pussy lips and sprays a stream of golden piss over the chair. Naughty Stefany laps her juices up and enjoys tasting herself. She uses a purple speculum and stretches herself further ready for her textured sex toy which she slides into her hole! Finally, this pretty babe gets herself off and pees over the floor, diving into her juices and getting even more soaked in piss! See Stefany Pissing Here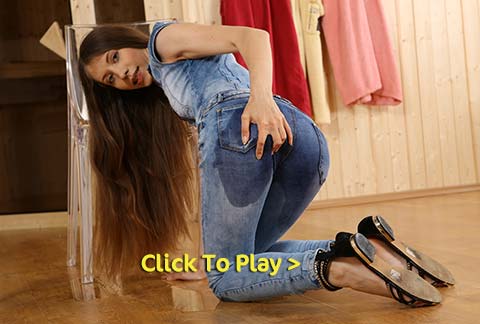 Filed under: Babes Peeing and Drinking Piss and Movies and Peeing and Pissing and Pissing Movies and Pissing Videos and Self Pissing and Wet And Pissy
Posted on 08.08.16
Comments: None


Tags: Ally Breelsen Wet And Pissy, Monique H Wet And Pissy, Peeing Movies, Piss Drinking, Pissing Movie, shaved pussy peeing, Stefany Wet And Pissy, Wet And Pissy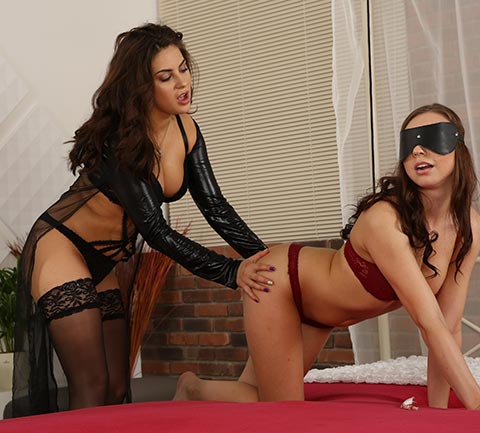 From Vipissy we have some more great lesbian pissing. There is something so sexy seeing two ladies playing and peeing together and today it is the turns of Morgan And Nikki Waine. If you have missed some of the previous lesbian peeing posts from Vipissy check out Vipissy Sexy Lesbian Pissing Dido Angel & Alexa Tomas Lesbian Pissing Hot Lesbian Pissing Vipissy and Antonia Sainz & Morgan Lesbian Pee Vipissy Today Morgan is blindfolded and we starts off with some light bondage with Nikki teasing her but soon we are into the wet stuff and Morgan is getting soaked in Nikkis piss.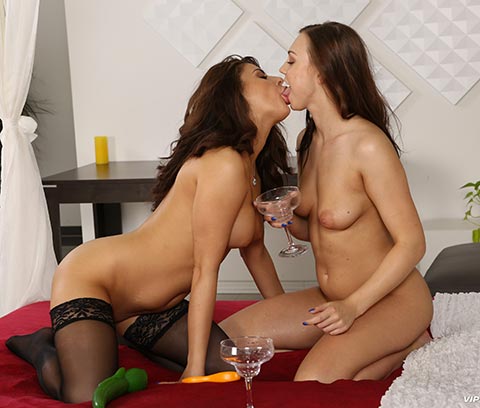 The story From Vipoissy goes like this "Things get kinky with Nikki and Morgan in this exploration into BSDM and piss play! The pair play with feathers and blindfolds before enjoying some lesbian pissing action and golden showers. They lick each other's pussies and enjoy piss drinking then use toys to get each other off! Finally, this kinky couple catch their golden pee in glasses and taste their juices, enjoying every last drop!" See these lesbians peeing and playing here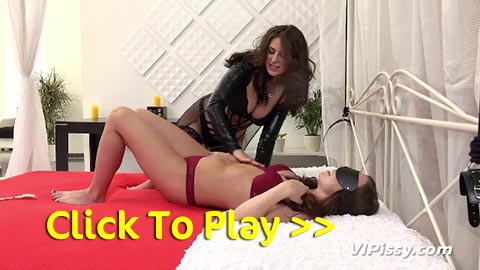 To finish we have the lesbian pee movie with these two this is where we really get to see them wet and wild in this wonderful Vipissy movie where are orgasms and lots of piss drinking. See the Vipissy lesbian peeing movie Click Here

See The Lesbian Pee Pictures Click Here

See The Lesbian Pee Movie Here


Filed under: Babes Peeing and Drinking Piss and Lesbians Peeing and Movies and Peeing and Pissed On and Pissing and ViPissy
Posted on 07.21.16
Comments: None


Tags: Lesbian Slave, Lesbians Peeing, Morgan Vipissy, Nikki Waine Vipissy, Pissing Movie, shaved pussy peeing, vip, ViPissy, Vipissy Movie
From Ineed2pee we have three great female desperation and wetting sets. We start off today with Jessica. Ineed2pee has written this about the scene "I love this classroom set up. It only really looks like a classroom pointing this way but if you point the camera to where the students sit, you can see that there's a kitchen in the back. Jessica does a fantastic job of the subtle desperation with the fist clenching & shakey legs! The wetting is also quite realistic where she pees a little bit & then manages to hold it but when the other kids all chime in to make fun of her, she starts wetting fully! Super awesome humiliating wetting fun! The kids were really mean while they made fun of her, even afterwards she was like "you guys are horrible!" I'll be shooting a lot more of Jessica in the future so if there's any scenarios you'd like to see, just let me know! " A great female desperation scene. See Jessica pissing herself here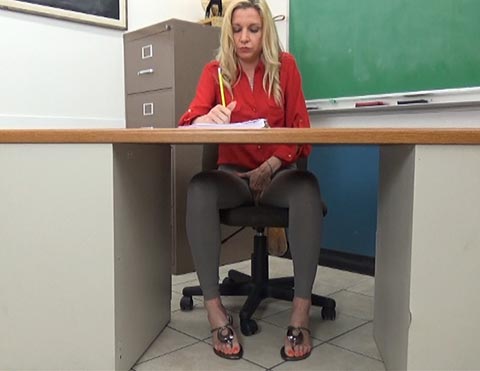 Next up from Ineed2pee we have a brand new model Milani. The story goes "Milani is a local Vegas girl who'd never been on film before & wanted to give this a try! I like her natural look & curvy ass & was nervous about her having issues her first time peeing her pants but it turned out ridiculously super awesome! Her "acting" was great & you'll see in the BTS that she wasn't really even acting at all! She had to go so badly & didn't tell me earlier because she was too shy! But you can see how much yellow (you can see how yellow it is on the floor) pee comes out & how much pours out of her shoes too!! Her ethnicity is black Dominican Republic. If you like her, let me know so we can see more of her peeing her pants! "A great jeans wetting see Milani desperate and jeans peeing here.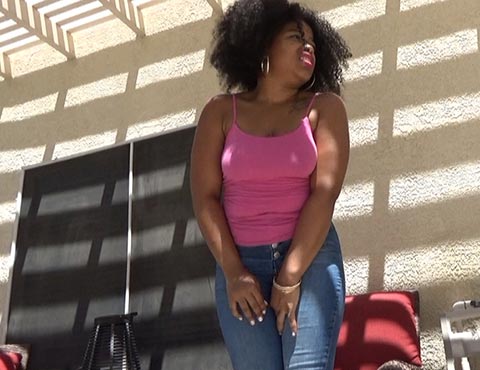 Last up we have Sarah B in her first wetting for Ineed2pee. She is in a slinky dress, high heels and full cut satin panties. She is so desperate to pee and we get some wonderful crotch grabbing shots. She keeps on holding till her bladder says no and she starts to leak. Her leaking pee turns into a torrent and she floods her panties and even has pee soaking her high heals. It is a sexy look when she finishes pissing herself and we get so see her piss soaked satin panties See Sarah B Desperate And Peeing Here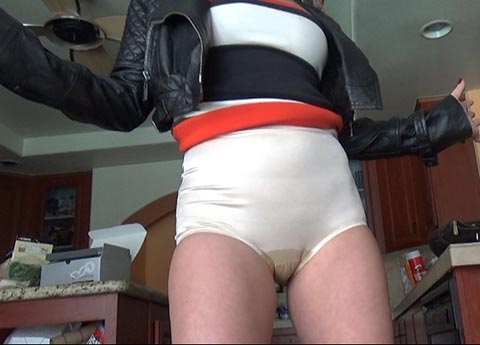 Filed under: Desperation and Dress Peeing and Female Desperation and Ineed2pee and Jeans Peeing and Jeans Pissing and Knicker Wetting and Panty Pee and Peeing and Pissing and Pissing In Leggings and Pissing In Pants
Posted on 07.08.16
Comments: 1 Comment


Tags: Desperate To Pee, Female Desperation, Ineed2pee, Jeans Pee, Jeans Peeing, Jessica Ineed2pee, Knicker Wetting, Milani ineed2pee, pants peeing, Panty Pee, Panty Peeing, Pissing Leggings, Pissing Movie, Sarah B Ineed2pee, Skirt Peeing, wetting