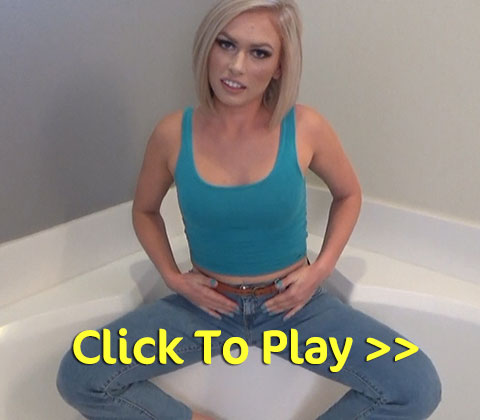 Today from Ineed2pee we have the wonderful Honey & Shavelle Love. We have had pictures from some of these scenes before but now we get the real wet desperation and pissing from them. We start off with Honey in the bath tub in jeans and desperate to pee. She is teasing us showing her big bladder and tight jeans. She holds on as long as she can and then pisses in her jeans soaking herself. We even get to see her playing with her piss soaked panties. Next up she is in her leggings and desperate to pee. The pictures from this desperation and wetting movie are in Honey Harper Peeing In Her Leggings She holds on as long as she can and then pisses herself, she soaks her leggings the ground and her feet as well.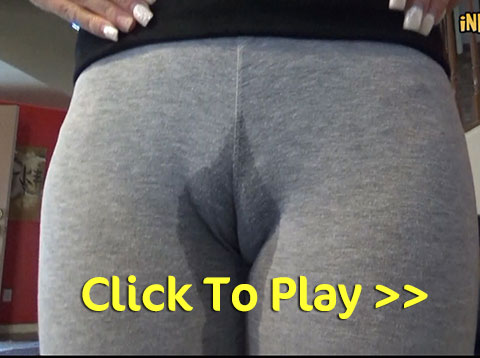 Moving on from Honey and we have Shavelle Love. Shavelle Love is in jeans a loose top and is desperate to pee and bouncing around she looks so sexy as her breasts jiggle. She grabs her crotch, she is so busting to pee, standing there she starts to piss herself and has rivers of piss running down her tight jeans, the denim is shining and Shavelle Love is making a great big piss mess on the floor.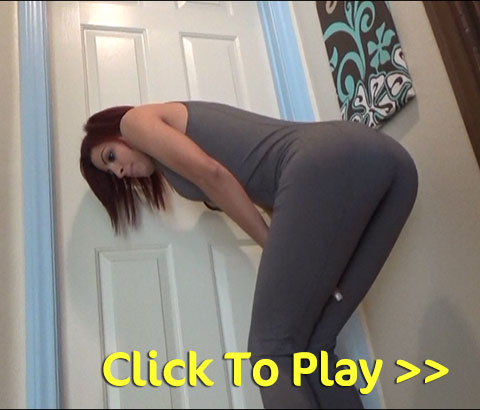 After the jeans pissing Shavelle Love is in a one piece outfit im guessing that it is the same one that Kenna has peed in in Kenna Desperate In Her Full Bodysuit and desperate to pee at the bathroom door. Shavelle is grabbing her crotch so hard and bouncing around, we don't get to see when she loses control and pisses herself but we get to see her in her piss soaked bodysuit mopping her piss up. Next we move to the lounge, she is in leggings and is really desperate to piss. The pictures from this desperate leggings wetting are here in Shavelle Love Peeing Herself I love how she is sitting on the couch and jiggling. We can see her bulging bladder and that she can't hold on any longer. Shavelle starts to piss in her grey leggings, the fabric shows her wonderful piss stream and she even has a pissy camel to. A super sexy female desperation and wetting movie from ineed2pee.

See The Desperate Peeing Movie Here


Filed under: Babes Peeing and Desperation and Female Desperation and Ineed2pee and Jeans Peeing and Jeans Pissing and Movies and Peeing and Pissing and Pissing in Bodysuit and Pissing In Leggings and Pissing In Pants and Pissing Movies and Pissing Videos
Posted on 02.16.17
Comments: None


Tags: Desperate To Pee, Female Desperation, Honey Harper Ineed2pee, Ineed2pee, Ineed2pee Movie, Jeans Pee, Jeans Peeing, pants peeing, Pissing In Leggings, Pissing In Pants, Pissing Leggings, Pissing Movie, Shavelle Love Ineed2pee
From Ineed2pee we have new hottie Honey Harper. She is outside in a tight top with her nipples showing through and tight leggings, of course she is very desperate to pee. It is wonderful how Ineed2pee keeps on finding hot new models who need to pee. Honey is sitting down desperate to pee, she grabs her crotch trying to hold on, she is finding her bladder is bursting. She stands up and grabs her crotch some more she is about to explode.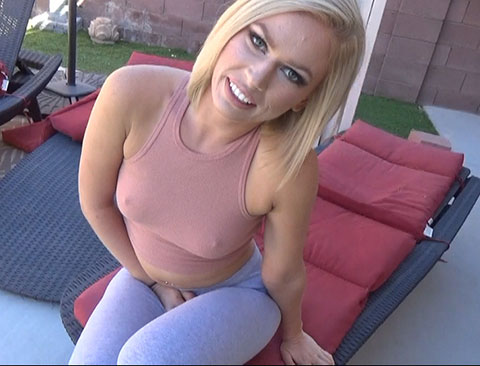 The story from Ineed2pee goes like this "Sometimes it's hard for girls that have never wet their panties to make a seamless transition into wetting themselves when they need to & sometimes they get a mental block from years of conditioning themselves to not pee their pants so they need time to get over that… or they just get pee shy. Well, Honey did a great job of just peeing (because she really did have to go as you can see by the puddle!). It looks awesome as it trickles off her yoga leggings onto her bare feet & sandals! Even hotter seeing her white cotton panties turn opaque after she wets herself & you can totally see her cameltoe! Awesome first time wetting & a very sexy WET scene"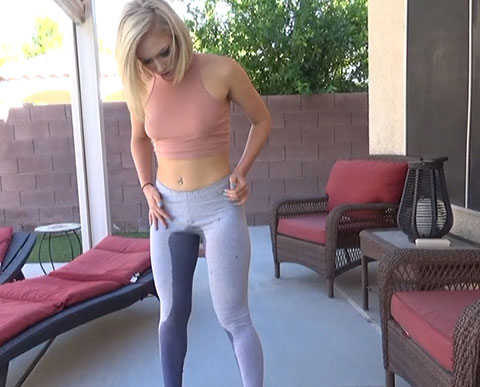 She is standing up and so desperate to pee.  She cant hold on any longer and she starts to pee in her leggings. As she lets go the pee slowly soaks into her leggings. It is running down her legs and splashing on the ground. She is doing a wonderful leggings pee for the first time. She is even soaking her feet. She finishes peeing in her leggings and they are dripping she peels off the piss soaked fabric and we get to see her white piss soaked panties too. A super female desperation and leggings wetting from Ineed2pee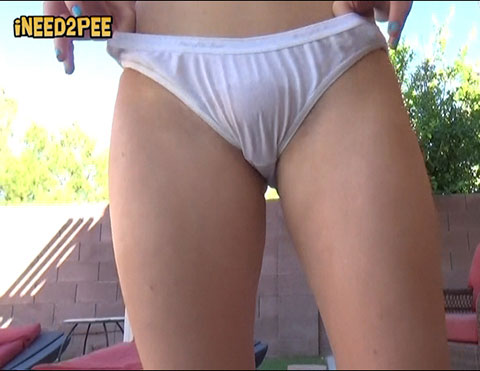 Filed under: Desperation and Female Desperation and Ineed2pee and Peeing and Pissing and Pissing In Leggings and Pissing In Tights and Pissing Pictures and Self Pissing
Posted on 12.03.16
Comments: 5 Comments


Tags: Desperate To Pee, Female Desperation, Honey Harper Ineed2pee, Ineed2pee, Pissing In Leggings, Pissing Leggings, wetting, Yoga Pants Pee