From Ineed2pee we have the wonderful Karly Salinas. This is her first scene on Ineed2pee and what a hottie she is. She is being interview and has dressed up in a white dress and stockings she is desperate to pee but is trying to get through the interview.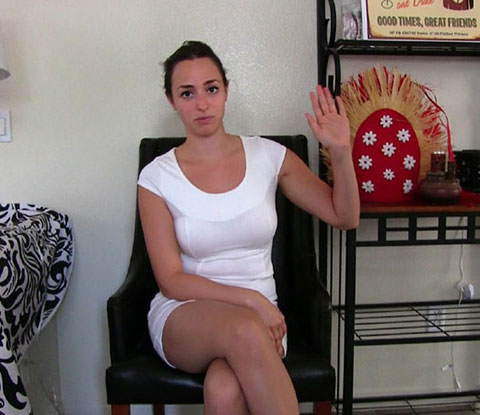 She is struggling to hold on while answering questions and we can see her squirming around. Karly is so desperate, she jambs her hands between her legs and then starts to bounce her feet. She is about to explode she can't hold but she can't wet herself not here. She stands up and boy is she about to lose control.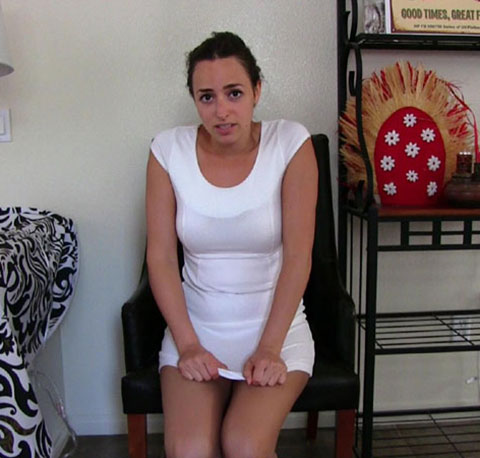 She has no choice she needs the toilet now .She asks where it is and starts to hobble towards it. When she makes it her bladder is so sore and about to explode. She has no choice, she lifts her skirt and sits down starting to pee as she does. She is pissing in her panties and pantyhose, what a mess. There is piss spraying out and splashing in the bowl, she is soaking herself. When she finishes peeing she stands up her panties are soaked. Her pantyhose have pee glistening she does her best to dry herself off and pulls down her dress pretending nothing has happened.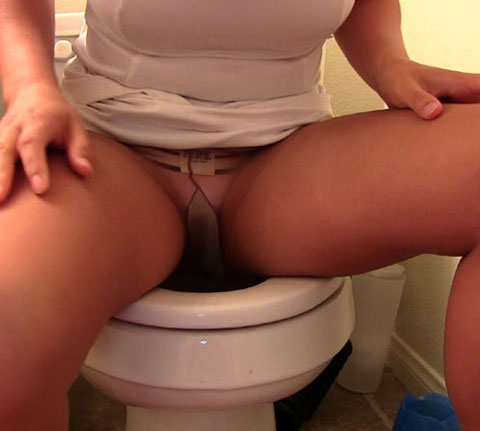 See Karly Salinas Pissing Herself Here