From Ineed2pee we have Karly Salinas pissing in her swimsuit. We have had this sexy wetter previously in Karly Salinas Desperate And Pissing Herself where she has a great piss in her panties. Today we join her outside as she is enjoying the sun in her swimsuit. She is desperate to pee and you can see how full her bladder is it is bulging out. She keeps on grabbing her crotch and squeezing her legs together she is about to lose control.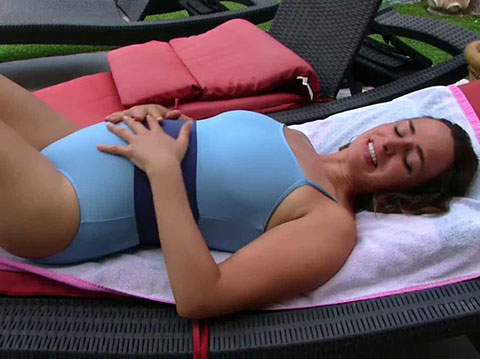 Karly Salinas grabs her crotch again but is to desperate to pee. She needs to go to the toilet she sits up and then realises that is she stands she may starts to pee in her swimsuit. She holds her crotch again and then she starts to lose control and pee in her swimsuit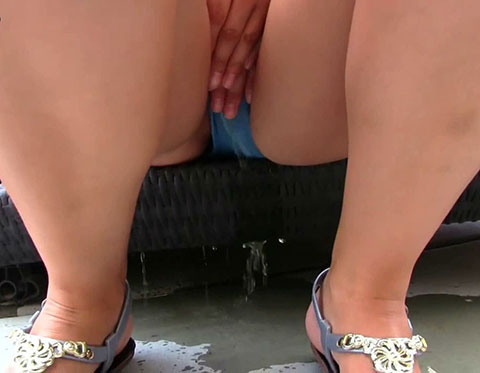 She is sitting on a sun lounger and peeing in her swimsuit we get a wonderful shot as the pee flows into the nylon and then splashes on the floor. We saw earlier just how full her bladder was and now she is pissing herself we get to see just how much there was. She keeps pissing for ages till the puddle is huge and when she gets up there is a wonderful piss patch in her crotch. A wonderful swim suit pee, there really aren't enough shoots with swimsuit peeing.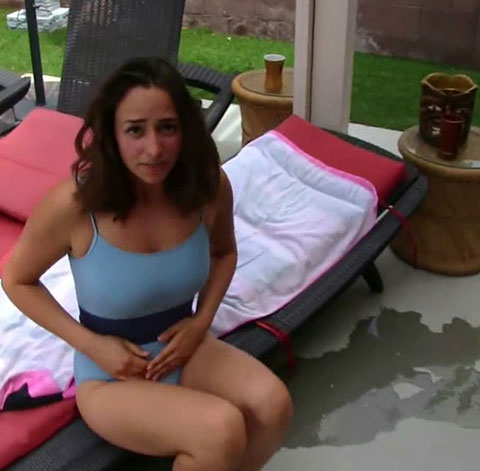 Filed under: Babes Peeing and Desperation and Female Desperation and Ineed2pee and Outdoor Pissing and Peeing and Pissing and Pissing Pictures
Posted on 09.14.18
Comments: 1 Comment


Tags: Desperate To Pee, Female Desperation, Ineed2pee, Ineed2pee Pictures, Karly Salinas Ineed2pee, Peeing Pictures, Swimsuit Pee, wetting
From Ineed2pee we have the wonderful Karly Salinas. This is her first scene on Ineed2pee and what a hottie she is. She is being interview and has dressed up in a white dress and stockings she is desperate to pee but is trying to get through the interview.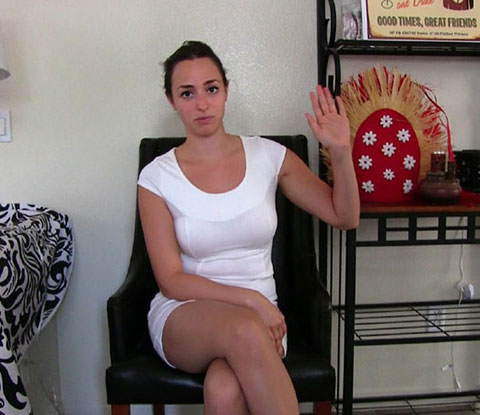 She is struggling to hold on while answering questions and we can see her squirming around. Karly is so desperate, she jambs her hands between her legs and then starts to bounce her feet. She is about to explode she can't hold but she can't wet herself not here. She stands up and boy is she about to lose control.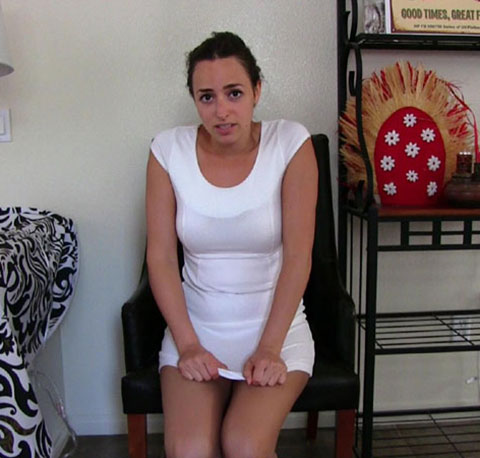 She has no choice she needs the toilet now .She asks where it is and starts to hobble towards it. When she makes it her bladder is so sore and about to explode. She has no choice, she lifts her skirt and sits down starting to pee as she does. She is pissing in her panties and pantyhose, what a mess. There is piss spraying out and splashing in the bowl, she is soaking herself. When she finishes peeing she stands up her panties are soaked. Her pantyhose have pee glistening she does her best to dry herself off and pulls down her dress pretending nothing has happened.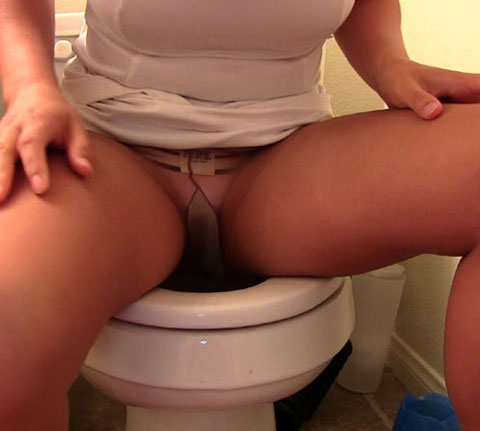 See Karly Salinas Pissing Herself Here

Filed under: Dress Peeing and Ineed2pee and Panty Pee and Peeing and Pissing and Pissing Pictures
Posted on 08.04.18
Comments: 12 Comments


Tags: Ineed2pee, Ineed2pee Pictures, Karly Salinas Ineed2pee, Knicker Wetting, Panty Pee, pantyhose peeing, Pantyhose Pissing, Peeing In Dress, Stockings Pee