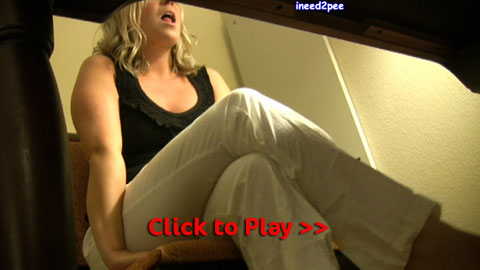 From Ineed2pee we have some great female desperation movies. We start off with Lily Anna she is in a job interview and desperate to pee. She is sitting in the seat and you can see she is desperate she is bouncing a little and crossing and uncrossing her legs. The longer she sits there answering questing the more desperate to pee that she is becoming she crosses and uncrosses her legs and is bouncing. She is about to explode. She sits in the chair and she is to desperate to move, she starts to pee in her pants. How embarrassing she is peeing her pants in a job interview if only she had gone to the bathroom before the interview. Watch Lily Anne desperate here.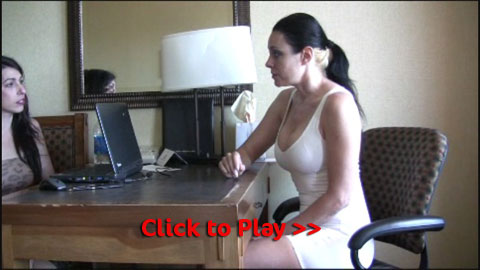 The next Ineed2pee female desperation movie is also a interview situation. This stars Gummi. She is in a short dress and sitting in her interview, she has her hands between her legs and is looking very uncomfortable her bladder is full and she has nowhere to go. Sitting like she is, is also putting lots of extra pressure on her bladder. She is getting more and more desperate and has no choice to stand to relieve a little pressure she sits again but its is to much she has to stand and as she does pee starts to trickle down her legs. Poor Gummi she is peeing in her short dress and panties from desperation. See Gummi Desperate and peeing here.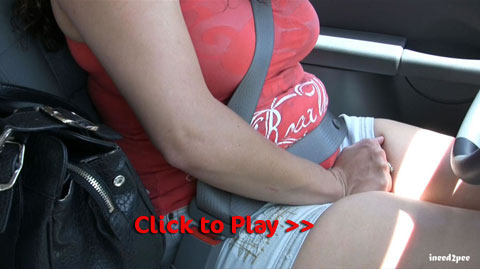 The last Ineed2pee female desperation movie stars Ryan the story goes "Ryan and her sexy girlfriends are coming home and Ryan is driving, when she feels an urge within her bladder. Her friends tease her and try to make drip drop water sounds but Ryan focuses all her mind on resisting the urge to pee. How embarrassing it would be not only to pee in front of her friends, but while driving and in her own car! Finally she has no choice but to pull over, jump outside and pee right there; she doesn't quite make it and wet piss streams down her favorite skirt and bare legs. She removes her soaked panties and pass it to her friends, they don't look really happy. "It is a great female desperation movie from the female desperation masters. Watch Ryan Desperate and peeing here.