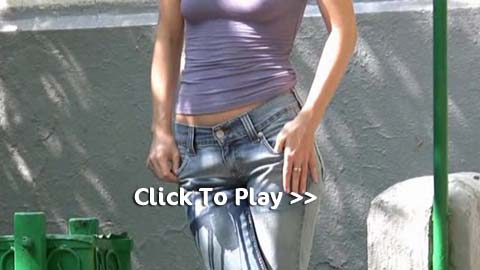 From Wet In Public we have three more great wetting movies. I really do love watching Wet In Public movies there is something so sexy seeing a lady peeing in her pants in public. Watching as they walk away from their piss puddle in there soaked pants is also wonderful. First up we have a sexy brunette we have had her before in other Wet In Public movies and she is a great wetter. Today she is in her tight jeans and it looks like she has a bulging bladder that is being pressed tightly by her waist band. She walks to her apartment and tries to get in but it is locked and no one will answer the intercom. She is getting more and more desperate she has her legs crossed and is doing the pee pee dance she can't hold on any longer and with her legs tightly crossed she starts to pee in her jeans. Just look at the wonderful pee flow in her pants as she is pissing, she is soaking them they are so tight and now they are wet an clinging to her.  She starts to walk off in her pissed in jeans and we get to see her soaked bottom too, this is one great Wet In Public movie if only more people were around to see the mess she has made of herself. See the jeans peeing movie here.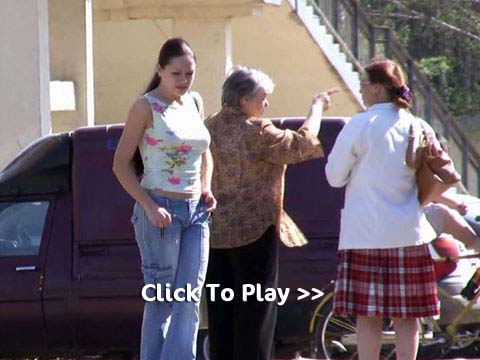 Next up we have another brunette but this time she is a lot more shy, she has her legs crossed and needs to pee but there are to many people around she starts to walk and finds a more secluded place. She stops and then bends over she needs to pee and standing on the road she starts to pee. Her jeans are getting soaked with pee and we can tell she doesn't like the feeling as her pee is running down her legs as she is soaking her jeans. She finishes peeing in her jeans and they are clinging to her, she really seems to hate the feeling. See the public jeans pee here.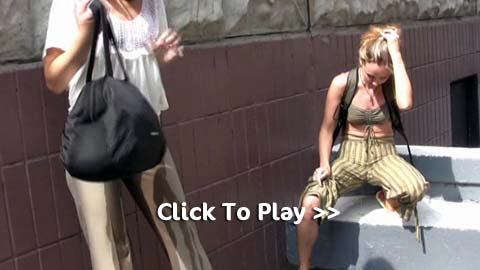 Last up from Wet In Public we have the same two ladies from the last Wet In Public post they are walking down the street together and find a spot to stop, there is no one coming so they stand and start to pee in their pants just look at the mess the brunette has made her pants are soaked and there is no way to hide the mess. The blonde has peed in her pants over the steps but her pants are better at hiding the pissy mess that she has made. You can still see the pee stream but it is not as pronounced as the brunette in her piss soaked pants. See the two ladies peeing their pants here.