Piss Japan brings us this wonderful pissing school girl set. We have had some great hidden camera pissing from them before in Peeing Asians Caught, Hot Japanese Pissing and Asian Pissing From Piss Japan Tv here are so many Japanese pissing movies but it is so hard to get them out of japan and if we do they are always censored Piss Japan brings us hot pissing and uncensored too.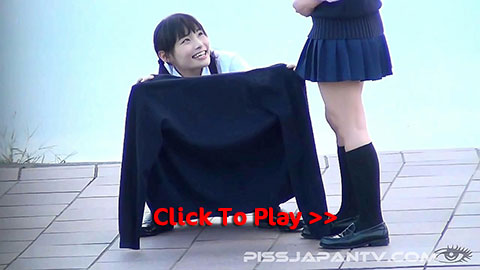 Todays Japanese is a pissing feast lovely Japanese ladies dressed as schoolgirls. They are out in the park playing. The story from Piss Japan goes "In a nearby park, there are always some school girls who are around. , I know if I follow them long enough, good things will "flow." Some girls are shy, some are playful, but what they all have in common is a need to pee. One group of girls pulls out a blindfold in order to release; whatever makes them go, works for me.

It is a great pissing set I just love the different pissing scenarios that they get themselves into. Sexy Asian ladies pissing in the park what else could we want?

See The Japanese Schoolgirls Pissing Here


Filed under: Asian Pissing and Caught Pissing and Japanese Pissing and Movies and Outdoor Pissing and Pee Asian and Peeing and Pissing and Pissing Movies and Pissing Outdoor and PissJapanTv and Public Pissing and Voyeur Peeing
Posted on 01.04.15
Comments: 3 Comments


Tags: Asian Pissing, Caught Peeing, Caught Pissing, Japanese Peeing, Outdoor Pissing, Pee Asian, school girl, school girl peeing, Uniform pee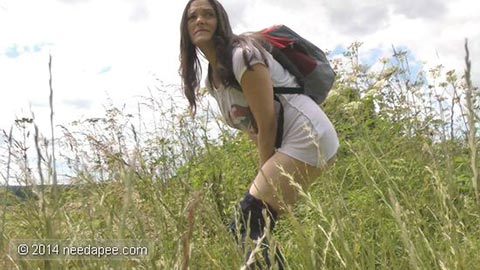 From Needapee we have three sets of photos, unfortunately they are small in size but anything from Rebekah Dee is great and if you have missed out on all her past pissing antics check out the Needapee category here. First up we have her peeing in a field. Rebekah Dee has written this about the set "it's a lovely summer's day and I'm out to do a little exploring, although not necessarily geographical exploration. I'm in the mood to explore my pee fetish today, I feel like taking a chance with a risk of being caught as I drop my panties in an open field with the long summer grass brushing against my legs as I take a satisfying pee. Lots of low reverse angle action in this scene for you to enjoy." See the field piss here.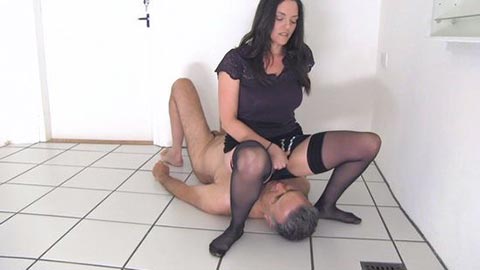 Next up we have her and her slave there is something very sexy seeing her dominate and here we have her squatting down and peeing in the mouth of her slave I bet some would love to be drinking her golden liquid. See her peeing on a slave here.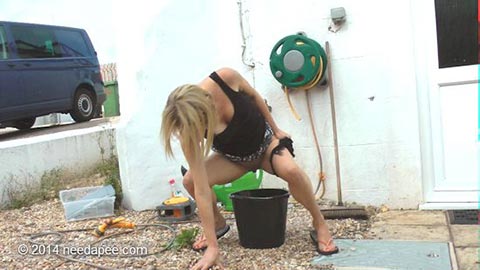 last up we have Sophia desperate and peeing. The story goes "Who is that tall leggy blonde busting to pee, it's debut girl Goddess Sophia! This is her first time peeing on camera and as you'll see she isn't shy. I caught up with Sophia on a video shoot recently and after chatting to her I soon persuaded her that you guys would love to see her looking vulnerable and awkward as she pees. So I kept her waiting and longer than planned so that she was really desperate and it worked because once Sophia starts she gushes a torrent!" See Sophia peeing here.


Filed under: Drinking Piss and Needapee and Outdoor Pissing and Peeing and Pissing and Pissing Outdoor
Posted on 12.19.14
Comments: 1 Comment


Tags: bucket pee, Needapee, Outdoor Pissing, Piss Drinking, Pissing Outdoors, Rebekah Dee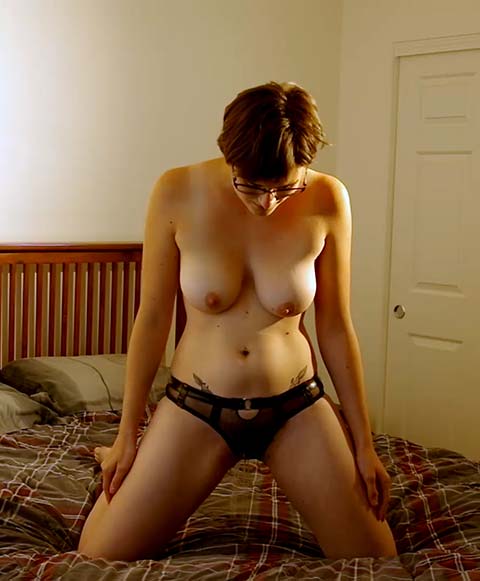 From HD wetting we have three sets with Sosha and Alisha. These two HD wetting models have done some great lesbian peeing scenes together but today they are on their own and bursting full for our pleasure. We start off with the lovely Sosha on the bed topless, she is in sexy knickers and looking good. I love how full her breasts are and a topless knicker wetting is always fun. She kneels on the bed looking lovely and then starts to pee in her panties. It is a pity her panties are not white as we would have had a better view as the piss flowed through the fabric and soaked into the quilt. She keeps peeing her knickers on the bed and is having a great time. She finishes panty peeing and then gets on her knees top show us her piss soaked bottom. A nice topless panty peeing with Sosha. See Sosha pissing Her Panties Here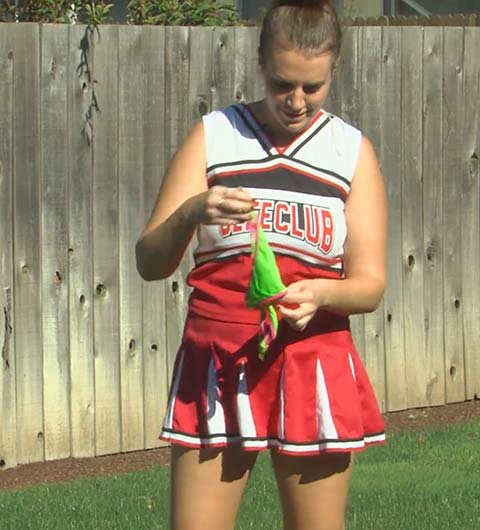 Next up we have Alisha, she is outdoors in her cheerleader uniform and is desperate to pee. She lifts up her cheerleading uniform to reveal her green panties tightly encasing her pussy and then squats down and starts to pee in the grass. She is pissing in her green panties and the damp pee patch is standing out wonderfully. She keeps pissing till her bladder is empty and then stands up and pulls off her pissed in knickers. It is a shame we don't get a shot of her pissy pussy but maybe we will be lucky next time. See Alisha Peeing in her green panties here.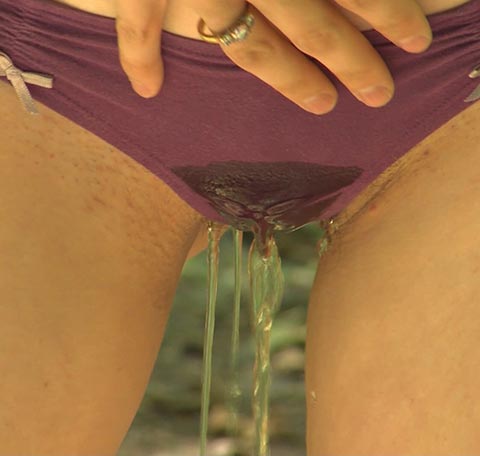 Last up we have Sosha again, this time she is outdoors in the woods in mauve panties. She has a bulging bladder and rubs her crotch a couple of times before starting to pee in her panties. Her crotch instantly goes dark and then piss starts to splash on the ground. As she is peeing in her panties she is rubbing her crotch, she has golden pee all over her hands, she keeps on peeing getting  turned on and as she stops panty pissing she starts to masturbate through her wet panties till she cums. A great outdoor panty pee. See Sosha pissing in her panties Click Here


Filed under: HD Wetting and Knicker Wetting and Outdoor Pissing and Panty Pee and Peeing and Pissing and Pissing In Bed and Pissing In Skirt
Posted on 12.10.14
Comments: None


Tags: Alisha HD Wetting, Cheerleader Peeing, HD Wetting, Knicker Wetting, Panty Pee, Panty Peeing, Panty pissing, Pissing In Skirt, Sosha HD Wetting, Uniform pee
From HD Wetting we have the lovely Sammy and Mikki. As you know these two were my favourite HD wetting models there was a wonderful connection between them and there really enjoyed teasing each other. If you have missed their previous peeing movies that we have shown here before check out HD Wetting Lesbian Peeing, Sammy Tickled Till She Pees, Jeans Peeing From HD Wetting and Panty Peeing Movies From HD Wetting. Today we have Sammy in the car and she is very desperate to pee, she is sitting beside Mikki who is teasing her. It is wonderful to see Mikki really trying to make Sammy lose control.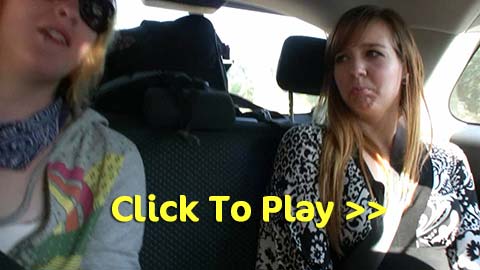 Sammy is so desperate to pee she is squirming and looking so lovely in the back seat of the car. Mikki doesn't let up and she seems to be getting off on Sammy's desperation. We get to see her hand holding her crotch tightly and also her tight panties encasing her bulging bladder. This is great, real female desperation. They keep driving and Mikki just won't let up she wants Sammy to piss her panties right there and how hot would it be to see Sammy piss herself in the car seat she would be sitting in a puddle of pee.

Sammy is so desperate to pee the car stops and she hasn't pissed in the car unfortunately. She gets out, hand in her crotch and dashes into the bushes. I bet in her frantic running she is letting out little drips of piss into her panties. She finds a good place to pee lifts her dress up and is just do desperate that she starts to piss in her panties. Her pee stream is so powerful it looks like it is pushing her panties out and the sound as her piss splashes into the dirt is wonderful. There is something so hot watching these two together and if you've missed all there movies the members area at HD Wetting has all the old lesbian peeing films with them.

See Sammy Desperate And Peeing Here

Visit HD Wetting Click Here


Filed under: Babes Peeing and Desperation and Dress Peeing and Female Desperation and HD Wetting and Knicker Wetting and Movies and Outdoor Pissing and Panty Pee and Peeing and Pissing and Pissing Movies and Pissing Outdoor
Posted on 11.18.14
Comments: 9 Comments


Tags: Desperate To Pee, Female Desperation, HD Wetting, Knicker Wetting, Mikki HD Wetting, Outdoor Pissing, Panty Peeing, Pissing Movie, Pissing Panty, Sammy HD Wetting