From Ineed2pee we have Terra Mizu she is dressed in a cheerleader uniform and being from Ineed2pee she is really desperate to pee. I do love seeing ladies desperate to pee in cheerleading outfits and we are lucky as Ineed2pee has  provided us with lots. Some of the previous cheerleader wettings that you may have missed are Brookelynn Briar Female Desperation and Wetting – Blonde Cheerleader panty pissing and Ineed2pee Female Desperation Fun Today Terra has got home and found that the gate is locked. This is not good, she is already desperate she starts to cross her legs and grab her crotch. The pee pee dance is beginning and as she jiggles her breasts are bouncing around. She has an idea and tries to climb the fence she gets a little up and we can see up her dress and see her white panties and then she loses control and her panties get damp.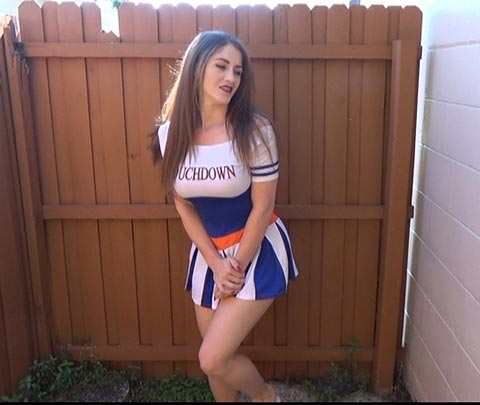 She is to desperate to climb the fence, she has already peed in her panties and now back on the ground she clasps her hands in her crotch. Her bladder has had the taste of relief and it wants more. As she has her legs clasped together she starts to pee again she is pissing in her panties and has pee running down her legs. There are streams of piss, her panties are soaked and even her cheerleading uniform is getting wet with piss

The story from Ineed2pee about the desperate cheerleader wetting goes like this "Terra Mizu got locked out by her cheerleading squad as a joke so she tries her best to practice some of the new cheers but there's one small issue.. she really needs to pee!! It's so hard trying to jump around with a full bursting bladder so she's doing the desperate pee pee dance instead while begging her teammates to let her out so she can use the bathroom. Some nice upskirts of her white cotton fullback panties before she tries climbing the fence and she wets her panties just a little bit! It dribbles down her bare legs in streaks. She manages to stop it for half a minute before she starts flooding her white panties with pee again!  This time is loudly streaming down her legs & splashing on her pretty bare feet and she is just mortified and embaressed on a whole other level!  She surveys the damage & tries to frantically dry her pissy wet panties with waving her hands around but it's totally not working. Then a cute behind the scenes bit where you get to know Terra and her close calls!  cute cheerleader upskirts and white panty wetting from a wetting first timer " A super sexy female desperation and wetting

See The Desperate Cheerleader Wetting Here


Filed under: Desperation and Female Desperation and Ineed2pee and Knicker Wetting and Panty Pee and Peeing and Pissing and Pissing In Skirt and Pissing Pictures
Posted on 03.24.17
Comments: 6 Comments


Tags: Cheerleader Peeing, Desperate To Pee, Female Desperation, Ineed2pee, Knicker Wetting, Panty Peeing, Terra Mizu Ineed2pee, wetting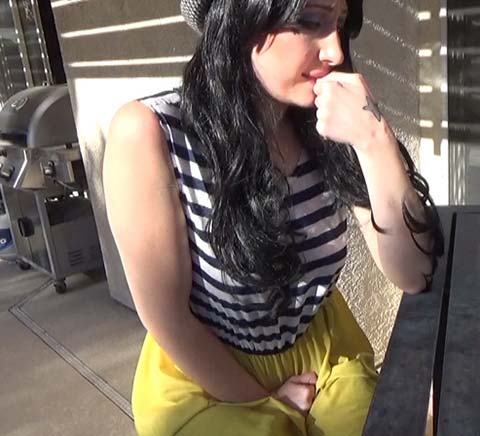 From Ineed2pee we have the sexy Brittany she is in a stripy top and a yellow skirt and already desperate to pee when she joins us for a date. She is sitting in the seat with her hand pressed into her crotch doing a pee pee jiggle. She's sitting there with her hands in her crotch and drinks some more water she really does love the desperate feeling. Her feet and legs start bouncing more and more this is wonderful she is so desperate to pee. I do love how desperate to pee the hotties from Ineed2pee get. There is no acting it is just real desperation.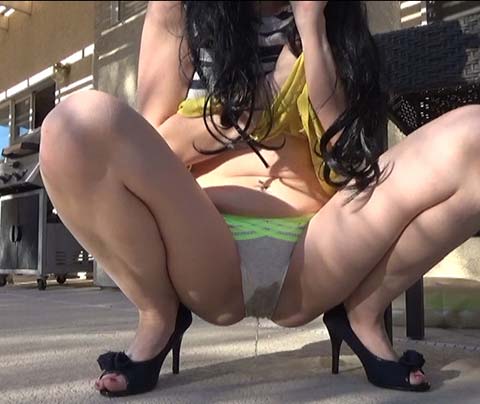 Brittany is about to explode, she is sitting squirming and her bladder must be aching by now. Her face says it all, she is finding it so hard to hold on. She rubs her bladder and then grabs her crotch again just when we think she is going to lose control she manages to regain composure. She crosses her legs while still sitting and then jambs her hands into her crotch. She is getting to her limit, she can't hold on any longer she is just to desperate. She stands up and then squats down with her legs spread wide and her panties still on.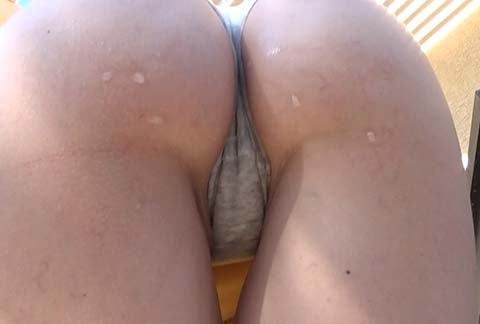 She is squatting down, her legs are spread wide and she starts to pee in her panties. As she starts to pee the first gush wets the fabric and then she starts to really piss. She is squatting in her panties and there is a big pee puddle growing under her. Her soaked panties are now sopping wet with piss and clinging to her pussy tight. She finishes pissing in her panties, her bladder is feeling wonderful and when she lifts her skirt we can see the pee drips on her legs. She pulls down her piss soaked panties and shows us the pee soaked knickers with a dark and dripping crotch.  This is one great female desperation and wetting from Ineed2pee

See Brittany Desperate And Wetting Here


Filed under: Desperation and Dress Peeing and Female Desperation and Ineed2pee and Knicker Wetting and Outdoor Pissing and Panty Pee and Peeing and Pissing and Pissing Pictures
Posted on 03.06.17
Comments: 3 Comments


Tags: Brittany Ineed2pee, Desperate To Pee, Female Desperation, Ineed2pee, Knicker Wetting, Panty Pee, Panty Peeing, Skirt Peeing, wetting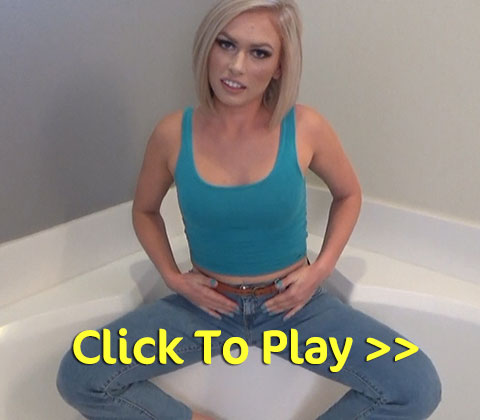 Today from Ineed2pee we have the wonderful Honey & Shavelle Love. We have had pictures from some of these scenes before but now we get the real wet desperation and pissing from them. We start off with Honey in the bath tub in jeans and desperate to pee. She is teasing us showing her big bladder and tight jeans. She holds on as long as she can and then pisses in her jeans soaking herself. We even get to see her playing with her piss soaked panties. Next up she is in her leggings and desperate to pee. The pictures from this desperation and wetting movie are in Honey Harper Peeing In Her Leggings She holds on as long as she can and then pisses herself, she soaks her leggings the ground and her feet as well.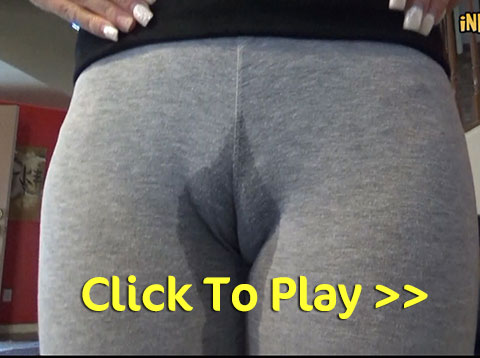 Moving on from Honey and we have Shavelle Love. Shavelle Love is in jeans a loose top and is desperate to pee and bouncing around she looks so sexy as her breasts jiggle. She grabs her crotch, she is so busting to pee, standing there she starts to piss herself and has rivers of piss running down her tight jeans, the denim is shining and Shavelle Love is making a great big piss mess on the floor.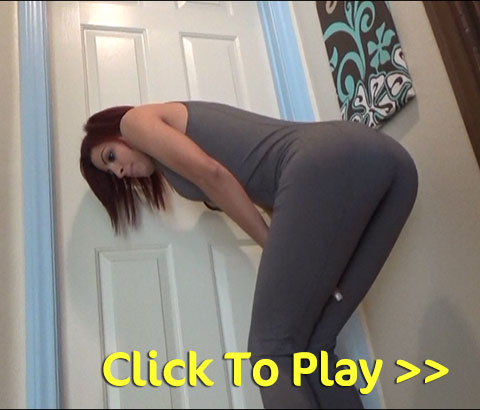 After the jeans pissing Shavelle Love is in a one piece outfit im guessing that it is the same one that Kenna has peed in in Kenna Desperate In Her Full Bodysuit and desperate to pee at the bathroom door. Shavelle is grabbing her crotch so hard and bouncing around, we don't get to see when she loses control and pisses herself but we get to see her in her piss soaked bodysuit mopping her piss up. Next we move to the lounge, she is in leggings and is really desperate to piss. The pictures from this desperate leggings wetting are here in Shavelle Love Peeing Herself I love how she is sitting on the couch and jiggling. We can see her bulging bladder and that she can't hold on any longer. Shavelle starts to piss in her grey leggings, the fabric shows her wonderful piss stream and she even has a pissy camel to. A super sexy female desperation and wetting movie from ineed2pee.

See The Desperate Peeing Movie Here


Filed under: Babes Peeing and Desperation and Female Desperation and Ineed2pee and Jeans Peeing and Jeans Pissing and Movies and Peeing and Pissing and Pissing in Bodysuit and Pissing In Leggings and Pissing In Pants and Pissing Movies and Pissing Videos
Posted on 02.16.17
Comments: None


Tags: Desperate To Pee, Female Desperation, Honey Harper Ineed2pee, Ineed2pee, Ineed2pee Movie, Jeans Pee, Jeans Peeing, pants peeing, Pissing In Leggings, Pissing In Pants, Pissing Leggings, Pissing Movie, Shavelle Love Ineed2pee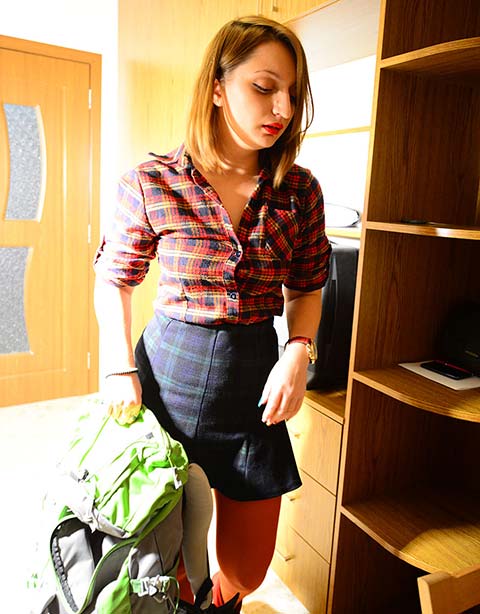 From Real Wetting AKA Audrey's Wetting Site we have the wonderful Gemma. She is in a short plaid skirt orange stockings and looking so sexy. We have had Gemma previously at Pissblog in Gemma Desperate And Peeing In Leggings Gemma Peeing In Her Tight Jeans Gemma Peeing In Her White Pantyhose and Outdoors Wetting Her Red Shorts she really is a great wetter. Today she has arrived home and is so desperate to pee, she takes off her jacket and puts it away and then she starts to feel the pressure in her bladder she is really starting to get to the point where she will lose control.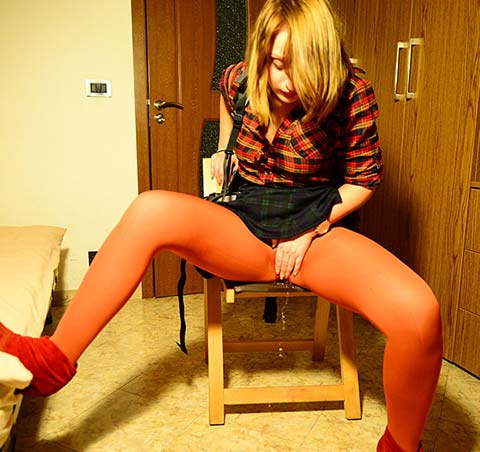 Gemma is desperate to pee and instead of going to the toilet she has a better idea. She sits on the chair and opens her legs wide her stockings stretch and we can make out her panties underneath. Sitting like this is really making her hot and wet, she grabs her crotch trying to hold her pee in but she is so desperate that she can't stop it and it starts to flow into her panties and then through to her stockings soaking her hand.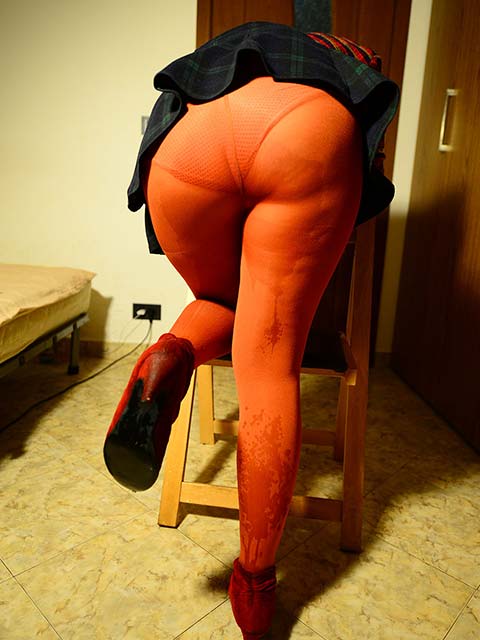 She is pissing in her panties and pantyhose and keeps her hand against her crotch and the warm piss flows through. Her pee is running on to the chair and then splashing on the ground she stands up still pissing herself, turns around and bends over she has pee running down her legs and it is also soaking into her shoes. Her pantyhose have wonderful drips of pee glinting in the light. She finishes peeing and sits down on the wet chair, she opens her legs and we can see her piss soaked crotch. She then stands up again and bends over the chair showing her pissy soaked pantyhose. It's a pity we are not there to pull them down for here

See Gemma Desperate And Pissing Her Pantyhose Here


Filed under: Audreys Wetting Site and Desperation and Female Desperation and Pantyhose Pissing and Peeing and Pissing and Pissing In Skirt and Pissing In Tights and Pissing Pictures and Real Wetting
Posted on 02.09.17
Comments: 1 Comment


Tags: Audreys Wetting Site, Desperate To Pee, Female Desperation, Gemma Real Wetting, pantyhose peeing, Pantyhose Pissing, Real Wetting, Skirt Peeing, Stockings Pee, wetting