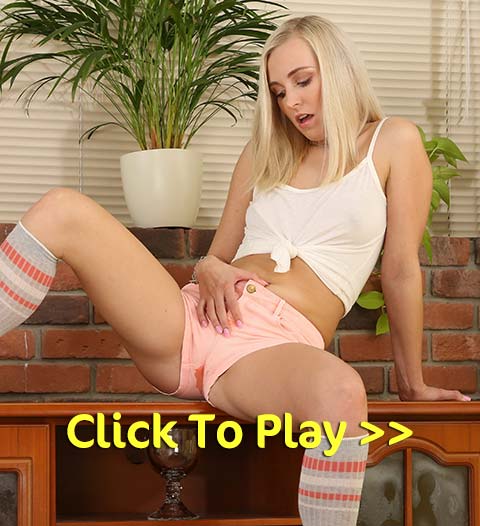 From Wet and Pissy we have three wonderful pissing movies. We start off with Debora. She is in her shorts and has a full bladder. What is a girl to do she stands and starts to piss in her shorts till they are soaked. She pulls them off and shows us her pissy pussy before filling a glass with piss and then starts masturbating herself till she is coming and pissing again. A great solo pissing movie. See Debora Pissing Here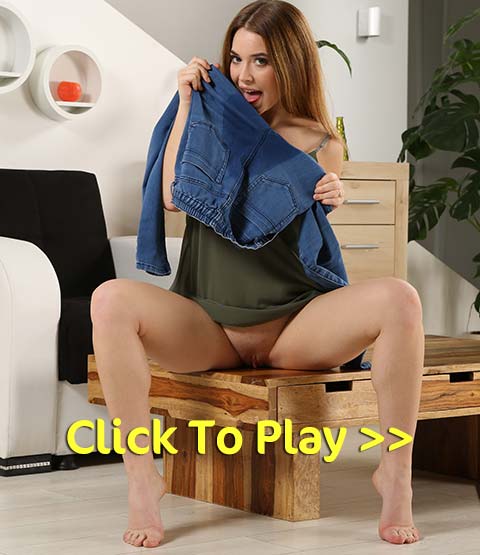 Next up we have Xina. She is in denim jeans and feeling so sexy. She sits on the table and pisses into her jeans soaking them. She pulls them down and sucks some of the piss out of them before she spreads her pussy wide and pisses again. She drinks some of her warm pee and then brings herself to orgasm with a dildo. See Xina pissing here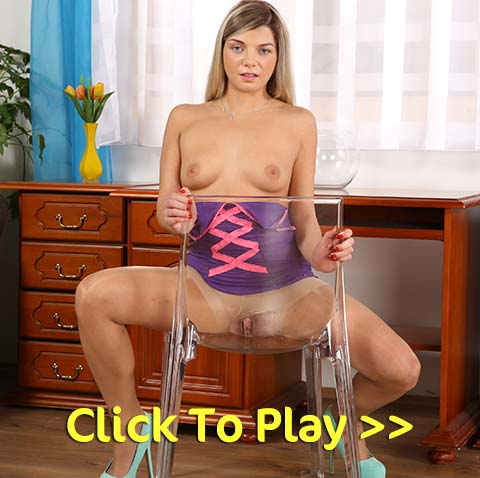 Last up we have Loreen. She is dressed in a sexy teddy and stockings, she sits back and rips her stockings open to show her pussy and starts to pee. She pees all over a plastic chair and then sits in her big piss puddle, she pisses again and then soaks herself in her warm piss. See Loreen Pissing Here


Filed under: Babes Peeing and Drinking Piss and Movies and Peeing and Pissing and Pissing Movies and Pissing Pictures and Pissing Videos and Wet And Pissy
Posted on 01.11.17
Comments: None


Tags: Debora Wet And Pissy, Loreen Wet And Pissy, Peeing Movies, Piss Drinking, Pissing Movie, solo pee play, Wet And Pissy, Wet And Pissy Movie, Xina Wet And Pissy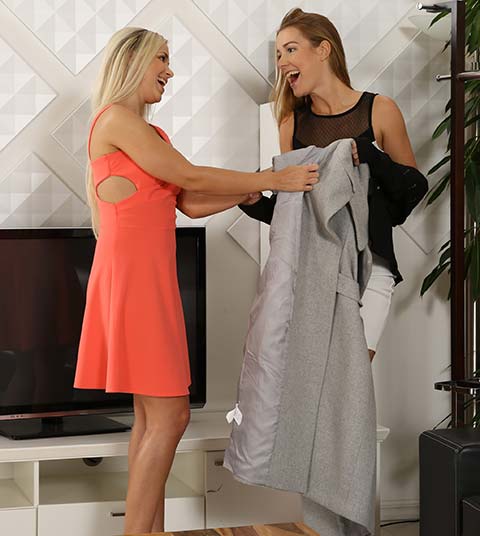 From Vipissy we have two of the hottest lesbian ladies Alexis Crystal and Dido Angel. We have had both these hotties before and if you have missed them check out Dido Angles Vipissy posts here and for the wonderful Alexis Crystal check out all her posts from Vipissy here. Today these two have just come home and they are horny, they starts to kiss and are looking so hot. Alexis sits down and is kissed some more by Dido before she lifts up her dress exposing her shaved vagina and bulging bladder. She stands there and starts to pee Alexis is so horny that she opens her mouth and starts to drink the piss spraying all over her.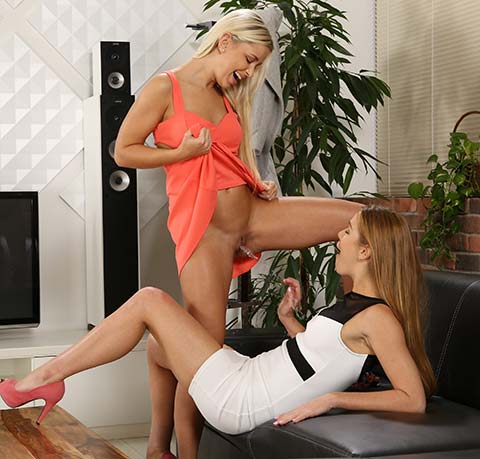 Alexis is getting fully soaked in her dress and when Dido finishes pissing on her she is saturated and her dress is clinging to her. Dido starts to play with her piss soaked pussy and kisses drips of pee off her face. Alexis pushes Dido down into her piss puddle and stands up. She lifts her piss soaked dress up and starts to pee on Dido. How hot is this? Two beautiful ladies pissing and drinking each other's piss before pussy sucking.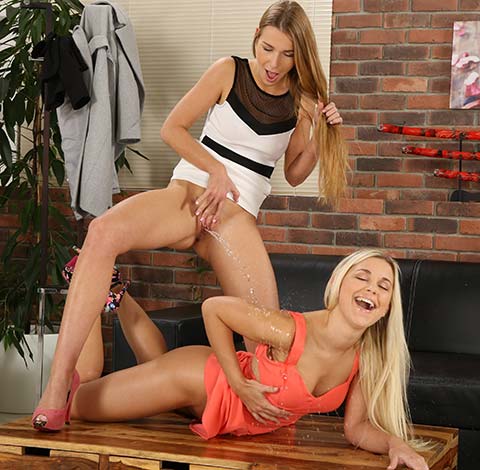 They are both soaked in piss and strip off there wet clothes. They are glistening in golden pee and then Dido pisses again and Alexis catches it and the pours it all over her. This is one hot and wet scene, we finish off with Alexis pissing from behind. Once again Vipissy have produced a great lesbian pee scene.


Filed under: Babes Peeing and Drinking Piss and Lesbians Peeing and Peeing and Pissed On and Pissing and Pissing Pictures and ViPissy
Posted on 12.07.16
Comments: None


Tags: Alexis Crystal Vipissy, Dido Angel Vipissy, Lesbians Peeing, Piss Drinking, Pissed On, soaked in piss, ViPissy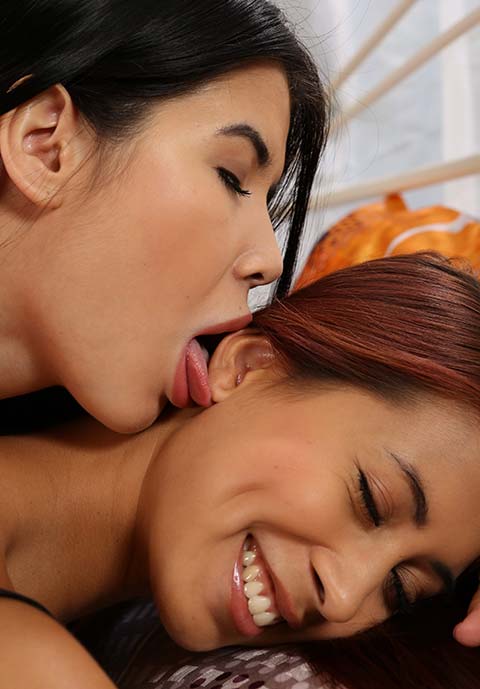 From Vipissy we have the wonderful Paula Shy and Lady Dee. This is their second lesbian pissing set from Vipissy and am sure they love every drop. If you missed their first wet and wonderful lesbian scene check out Vipissy Peeing Lesbians. Today we start with Paula asleep in the bed, she looks so sweet and innocent and then in walks Lady Dee. She starts to play with Paula licking her back and then she needs to pee. She squats over the sleeping Paula and starts to pee. Her pee is shooting out of her pussy and splashing over Paula Sky's back. Lady Dee's pee is soaking her back and then it is starting to cascade over and soak into the bed too.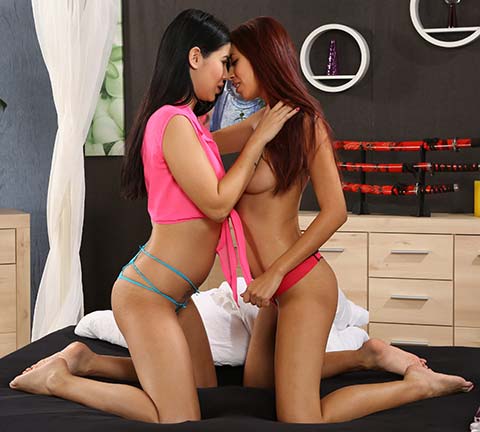 Lady Dee finishes peeing on Paula and then she starts to lick her back. She is licking up her pee and they are both getting more and more horny. Paula licks some pee of her fingers and then they starts to kiss. These two do make a wonderful lesbian picture as they are kissing and then they start to strip off and then Paula is getting her wet pussy licked out by Lady Dee.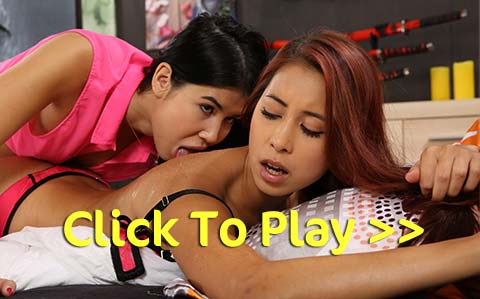 Not to be only photos we also have the lesbian pissing trailer movie. These two are just so hot and horney and watching as Paula pisses all over Lady Dee and then Lady Dee pissing over Paula till she is soaked from head to foot in piss is just wonderful. This is one great lesbian pissing. See the lesbian pissing movie here

See Paula And Lady Dee Pissing Pictures Here

Watch The Peeing Movie Click Here


Filed under: Babes Peeing and Drinking Piss and Lesbians Peeing and Movies and Peeing and Pissed On and Pissing and Pissing Movies and Pissing Videos and ViPissy
Posted on 11.14.16
Comments: None


Tags: Lady Dee Vipissy, Lesbians Peeing, Paula Shy Vipissy, Piss Drinking, Pissing Movie, ViPissy, Vipissy Movie
From Vipissy We have three wonderful lesbian peeing sets. Vipissy really is the best pissing site for hot lesbian peeing action. We have had some dripping wet posts before with Dido Angel & Alexa Tomas Lesbian Pissing Antonia Sainz & Morgan Lesbian Pee Vipissy Blond Lesbian Pissing Vipissy and Very Wet Lesbian Pissing. Today we start off with the lovely Sweet Cat and Violette. These two blonds are dressed in sexy lingerie and they start to kiss and play with some wiped cream and then the pissing starts. Violette starts to pee on Sweet Cat's body and the cream is mixing with the warm pee making a wonderful mess. She then licks her pussy and all the pee from it. It is now time for Sweet Cat to pee on Violette and she soaks her while she is still wearing her lingerie, it is dripping wet when the piss flow stops. we then get to watch as they lick each other to orgasm and then Sweet Cat drinks piss from Violette's pussy. A super wet lesbian scene. See Sweet Cat and Violette Pissing Here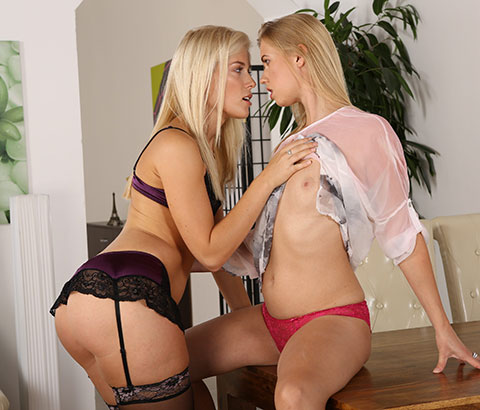 Next up we have Dafne & Oprah. They are playing chees and then Dafne exposes her pussy and pisses on the board oprah licks up the piss like a good girl and the wonderful lesbian piss fun starts. Oprah then pisses all over Dafne they then have some hot pissy pussy licking till it is time for some more piss drinking. This really is a wonderful wet lesbian scene. See Dafne & Oprah peeing here.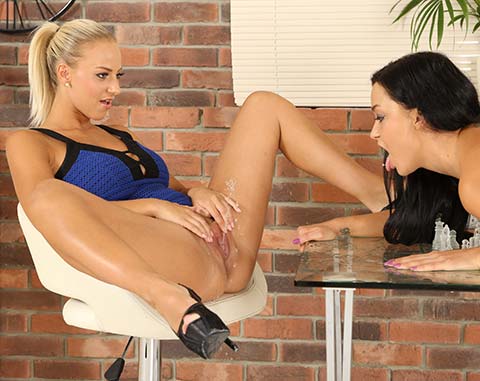 Last up we have Foxie T and Morgan in cosplay outfits  Mogan is dressed as a swat officer and has cat woman Foxie T arrested. Instead of taking her to jail she has been taken to the bedroom where she is pissed on. She is soaked in piss and her catwoman costume is soaked Morgan now horny drinks Foxies piss and they lick and play till they are both soaked in the warm nectar. This really is a fun Lesbian Cosplay pissing. See Foxie T and Morgan Pissing Here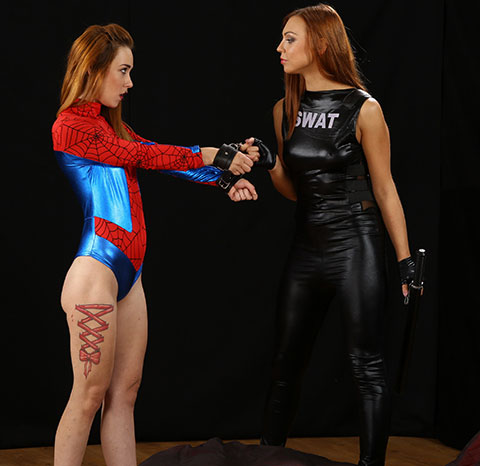 Filed under: Drinking Piss and Lesbians Peeing and Peeing and Pissed On and Pissing and Pissing Pictures and ViPissy
Posted on 10.16.16
Comments: 1 Comment


Tags: Cosplay Pissing, Dafne Vipissy, Foxie T Vipissy, Lesbians Peeing, Morgan Vipissy, Oprah Vipissy, Piss Drinking, Pissing Pussy, Sweet Cat Vipissy, Violette Vipissy, ViPissy, Vipissy Pictures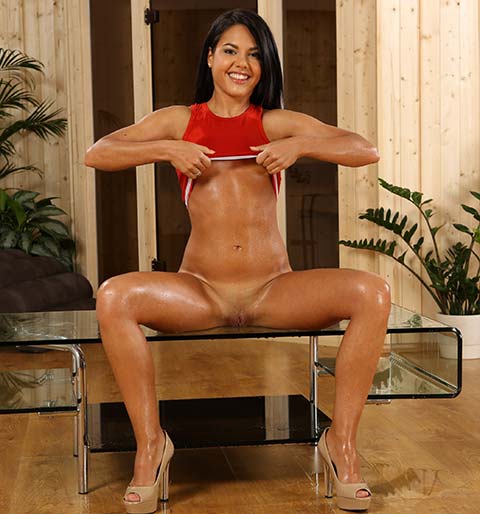 For today we have three sets of peeing pictures from Wet And Pissy. It is always great to see these ladies enjoying their piss. We start off with Apolonia she is in a red top and very small shorts her bladder is full for us and she pees a little into her denim shorts. We get to see the crotch of her shorts go a little dark and then when she pulls her piss soaked shorts off she sucks the pissy crotch. She then pisses into a glass and then pours her warm pee over her red top and the table before playing fish and rubbing her body in her warm pee. She strips her piss soaked top of and we get to see her wonderful pert breasts. She lies back on the table spreads her legs and then pisses. We are getting such a wonderful shot of her pissing pussy. She finishes up sucking up and then spurting out her warm piss. A super sexy piss from Apolonia. See Apolonia Peeing Here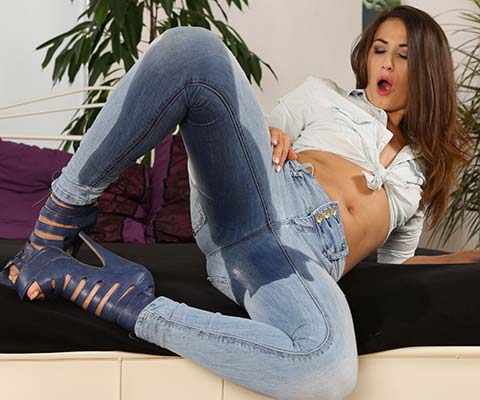 Next up we have Yenna she is in light blue jeans and is waiting for us, she teases us in her jeans and then starts to pee in them the light denim really shows of her wet piss and she has pee running down both of her legs. She finishes peeing in her jeans pulls them down and strips them off. She licks some of her pee from the denim and then plays around nude before sucking a dildo. A nice jeans peeing. See Yenna Peeing In Her Jeans Here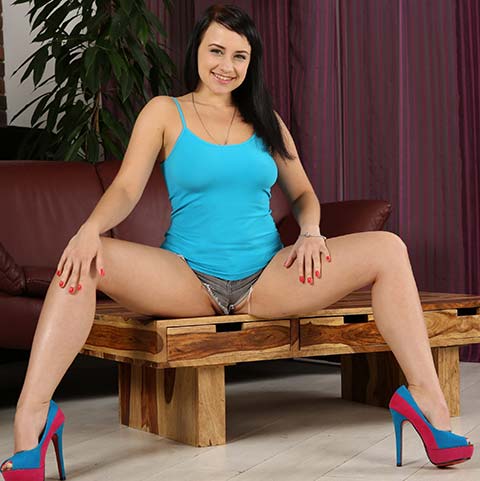 Last up from Wet and Pissy we have Tanika. She is also in short shorts. She poses in them for a little and then has a pee in them we only get to see the aftermath of her pissing into her shorts in these pictures. When she strips them off we get to see that she has a hairy pussy. It is so rare to see a hairy pussy pissing. She leans back, spreads her legs and starts to pee. She has a wonderful golden pee arch that splashes on the table. She then plays in her pee before peeing into a glass from behind. She really does end up a wonderful pissy mess. See Tanika Pissing here


Filed under: Babes Peeing and Drinking Piss and Hairy Pussy Pissing and Peeing and Pissing and Wet And Pissy
Posted on 09.15.16
Comments: None


Tags: Apolonia Wet and Pissy, Piss Drinking, solo pee play, Tanika Wet and Pissy, Wet And Pissy, wetting, Yenna Wet and Pissy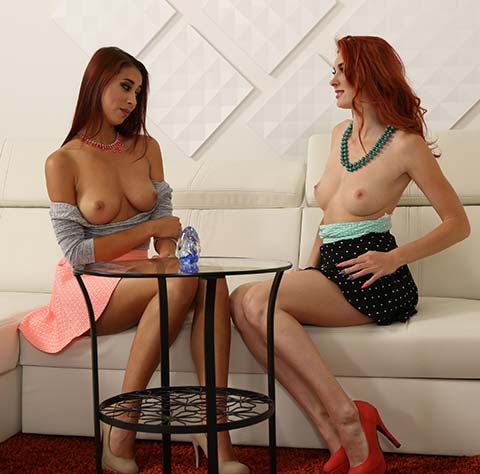 From Vipissy we have the wonderful Paula Shy and Kattie Gold. These two are some of the hottest pissers that Viupissy have at their website and to have them together is wonderful. If you have missed some of their previous piss scenes check out Paula Shy And Kitty Jane Lesbian Peeing – Lesbian Pissing From Vipissy – Lesbian Pissing Threesome Vipissy – Vipissy Pissing Movies and Vipissy Peeing Lesbians. Today Paula Shy and Kattie Gold are about to go out and start to compare each other's features and it gets fun we start off with them checking each other's tits out and then who is the dirtiest and this is where it gets fun. Paula Shy starts pissing on Kattie golds face and it is soaking her, she even drinks some pee. It is then Kattie golds turn to piss on Paula Shy and what a sight it is with her piss running all over Paula Shy's body.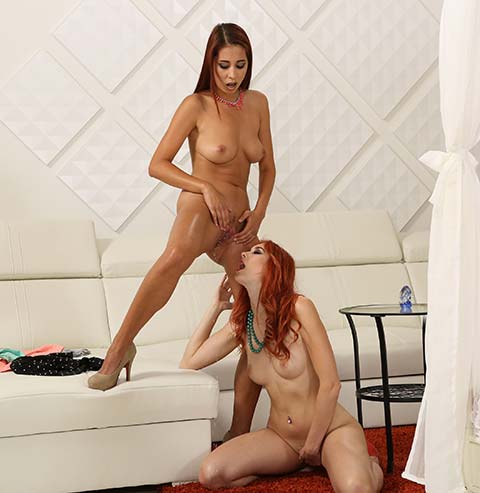 The story from Vipissy goes like this "Gorgeous friends, Paula Shy and Kattie Gold are getting ready for a night out and start comparing each others features, such as their tits! This pair are very competitive and soon they are both naked and still trying to outdo each other! They soon turn passionate and start kissing before Paula spreads her legs and watches Kattie touch herself. Paula gives her redhead friend a golden shower and soaks her then this horny pair get onto the bed and both piss and masturbate each other at the same time! Soon they are licking each other's pussies and pissing over each other while thrusting their pussies together! Even when they have finished, they still can't agree on who is better"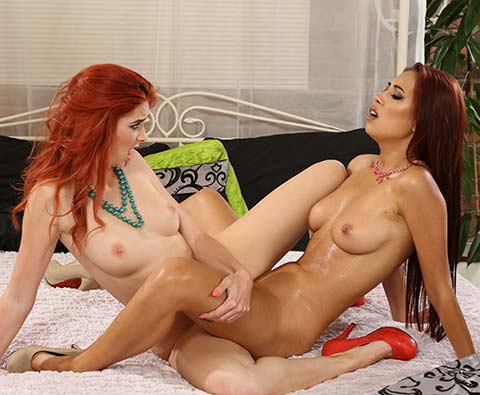 After the piss drinking they end up scissoring each other we are so lucky to be watching this and they rub each other till they are cumming. They then start to piss, they are both pissing at the same time and soaking each other in golden piss the bed is getting soaked too. They finish pissing and their bodies are glistening in the warm fluid. A super sexy lesbian pissing scene.

See Paula Shy & Kattie Gold Pissing Here


Filed under: Babes Peeing and Drinking Piss and Lesbians Peeing and Peeing and Pissed On and Pissing and ViPissy
Posted on 09.01.16
Comments: None


Tags: Kattie Gold Vipissy, Lesbians Peeing, Paula Shy Vipissy, Piss Drinking, ViPissy
From Wet and Pissy we have three great peeing movies. To starts we have the lovley Ally Breelsen the story from Wet And pissy goes like this. Sweet looking Ally shows off her figure in her debut for Wet and Pissy in the tiniest denim hotpants you would ever see! She sits down on the leather sofa and pulls the crotch of her hotpants to one side as she sprays a stream of her golden piss over the floor! Next this naughty little babe licks up her juices off the floor and strips naked before pissing through a funnel into a glass bottle. She may have seemed innocent but this horny babe drinks her pee and pours it over her naked body! Ally stretches her pussy apart with some kitchen tongs and fires yet another stream of warm piss up into the air! Once she is soaked in her own golden nectar, this hottie fucks her pussy with the glass bottle and uses a magic wand vibrator on her clit at the same time! Super sexy pee action. See Ally Breelsen Peeing Here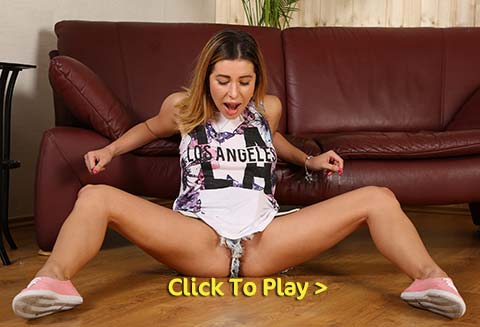 Next up from Wet and Pissy we have Monique H. The Wet and Pissy story goes like this "Blonde curly haired babe Monique bends over in tiny patriotic denim hotpants and then squats over a low dish as she sprays her golden piss through her crotch. Soon after, she takes off her hotpants and dips them into her puddle of pee, sucking the juices and enjoying every last drop. She pours the bowl of piss over her tank top, and then gets naked before she bends over again and releases another stream of piss. Dipping her feet in her juices, Monique paddles and then fills a pussy pump with even more pee before drinking it. Finishing herself off with a golden vibrator, Monique sprays one last time over the floor and dips her curly hair in her golden nectar!" See the sexy Monique H pissing here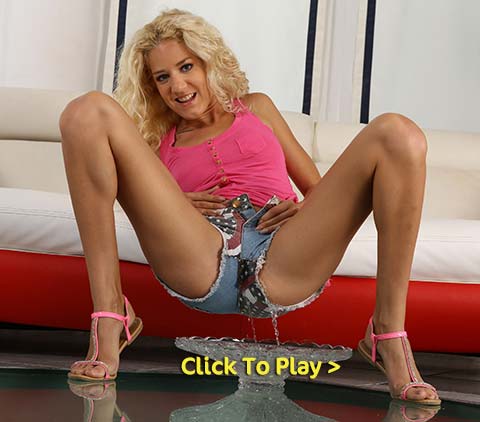 Last up we have the sexy Stefany. The story from Wet and Pissy goes like this" Cute brunette Stefany is dressed head to toe in denim and as she sits on a clear chair, we notice a wet patch appearing on her denim jeans. She starts to undress and once she is naked and sitting on the table, she pulls apart her pussy lips and sprays a stream of golden piss over the chair. Naughty Stefany laps her juices up and enjoys tasting herself. She uses a purple speculum and stretches herself further ready for her textured sex toy which she slides into her hole! Finally, this pretty babe gets herself off and pees over the floor, diving into her juices and getting even more soaked in piss! See Stefany Pissing Here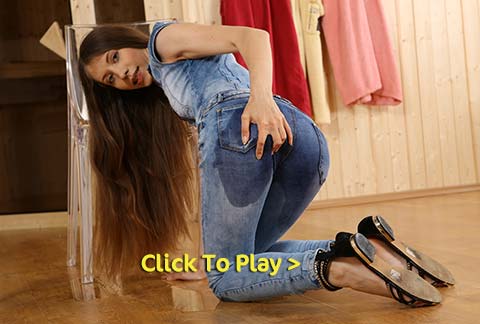 Filed under: Babes Peeing and Drinking Piss and Movies and Peeing and Pissing and Pissing Movies and Pissing Videos and Self Pissing and Wet And Pissy
Posted on 08.08.16
Comments: None


Tags: Ally Breelsen Wet And Pissy, Monique H Wet And Pissy, Peeing Movies, Piss Drinking, Pissing Movie, shaved pussy peeing, Stefany Wet And Pissy, Wet And Pissy