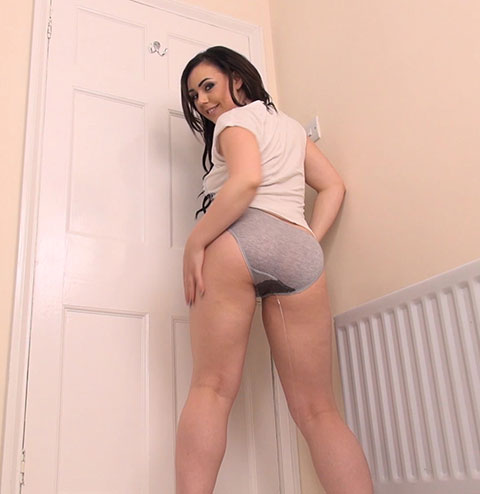 From Wetting Her Panties we have the wonderful Kacie. I love this hottie pissing panties. She is in tight grey panties and they are looking so stretched against her ass, it's like they are a little see through. She stands with her bum to us looks back and then starts to pee in her knickers.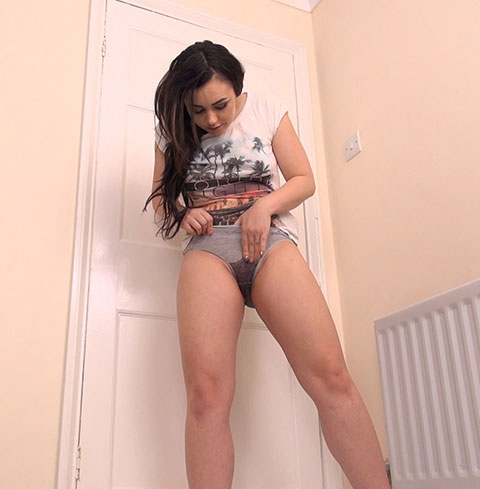 Kacie has started to piss in her panties and the first drops are making her crotch dark. Grey panties always give such a good contrast for pissed in knickers and the more she pees the darker and more soaked her panties are getting. She has pee dripping down her legs and it is pooling at her feet giving her toes a piss bath.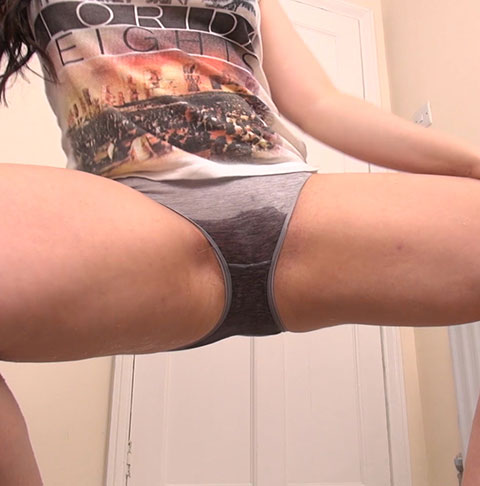 She keeps on pissing her panty and they are now sopping wet. The pee stream slows and then stops. Kacie James turns around and we get to see her soaked panties clinging to her pussy. She walks towards the camera and squats down opening her legs giving us a wonderful sight of her pissed panties. Its a pity we can't make out her pissy pussy.
See Kacie James Pissing Her Panties Here
Visit Wetting Her Panties Click Here