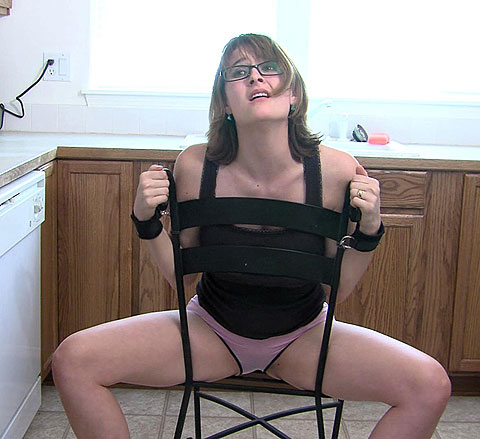 From HD Wetting we have three picture sets, once again these are captures from their high definition peeing movies. The first HD wetting set stars Sosha. Sosha has bound to the chair and needs to pee really badly. She is wearing pink panties and a tight top and how she is sitting is making her panties stretch tightly across her pussy. She really doesn't look happy and she is getting more and more desperate to pee, there is no way she is going to get out of this predicament. She just cant hold on and she starts to pee in her panties. Her pee explodes into her knickers and splashes on the floor this is a wonderful panty pee and when she finishes peeing she has to sit there still bound in her piss soaked panties. See Sosha peeing in her panties here.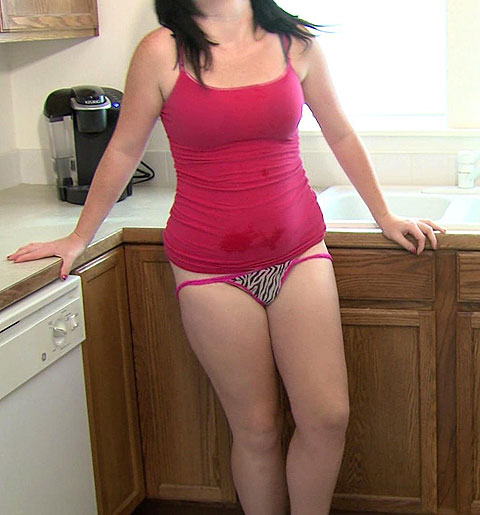 The Next HD Wetting set of pictures stars a new comer to HD wetting Roxanne. Roxanne is in the kitchen doing the dishes she is desperate to pee and keeps crossing her legs and holding herself. She is holding on and on just wanting to finis before she runs off to the bathroom. She is just to desperate to pee and pees in her jeans. She finishes peeing in her jeans pulls them down till she is standing in her piss soaked panties, she gets on the bench and is so horny that she masturbates for us. See Roxanne peeing in her jeans here.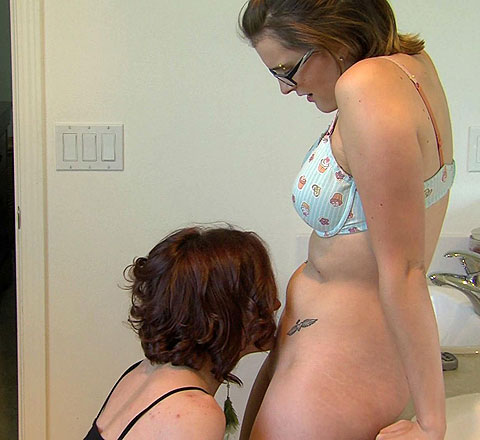 The last HD Wetting picture sets starts the lovely Mary Jane and Sosha they are making out in the bathroom and getting all hot Mary Jane pulls down Sosha's panties and then Sosha has to stop she needs to pee pad she gets ion the sink and pees this is a great sink pissing from Sosha. See Sosha peeing here.