From HD Wetting we have two picture sets showing the lesbian antics of  Paige and Sosha and one with  Sosha and Mary Jane together in the bath. We have had peeing movies with Mikki and Sammy peeing together in the past and you can check out some of their great peeing movies such as Lesbian Panty Peeing From HD Wetting and Sammy Tickled Till She Pees Today it's the new HD Wetting models. We start with some lesbian 69 action. Page and Sosha are in a 69 position and both pleasuring each other, Paige needs to pee as she is getting licked out she is trying to stop her desperate bladder from losing control and  tells Sosha to stop as she needs to pee. Sosha doesn't stop and Paige is just to desperate to pee and loses control peeing all over Sosha's neck. This is a great peeing scene and not only does Sosha get peed on by Paige, the bed gets soaked in piss too. See The Lesbian 69 Peeing Pictures Here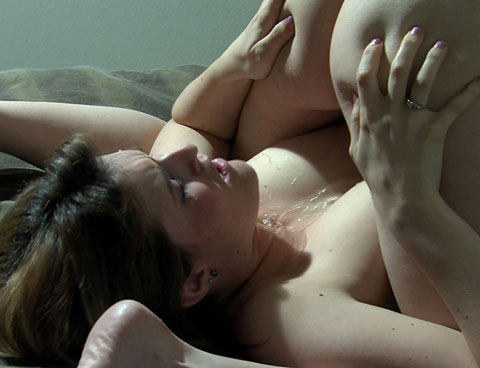 The next set of lesbian peeing pictures we have stars Sosha and Mary Jane as described at HD Wetting "Mary Jane is in the bathtub masturbating when Sosha enters with a video camera. At first, Mary Jane is a bit embarrassed, but relieved with Sosha decides to take off her clothes in join her in the tub. The camera gets in the tub too, and soon Sosha is helping Mary Jane climax by giving her a golden shower." they really are one sexy lesbian peeing couple. See Sosha peeing on Mary Jane Here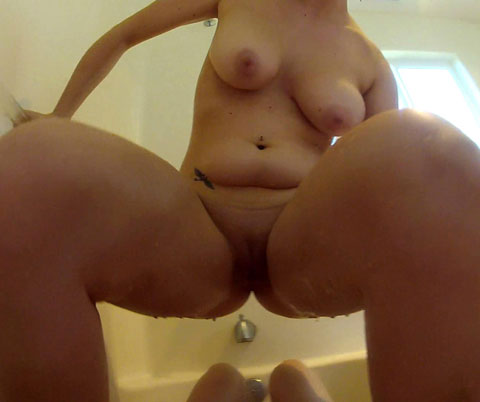 The Last HD Wetting lesbian photo set we have stars Paige and Sosha. Paige and Sosha are orally pleasuring each other and Paige needs to pee.  She is on her knees with her panties still on she keeps on pleasuring Sosha getting more and more desperate to pee. The longer they go the more desperate she is but Shosha won't let her finish. She keeps holding on till her bladder explodes and she starts to pee in her panties. The piss explodes through the fabric and splashes to the floor. This is a wonderful angle for a panty pee and we get such a wonderful close up as she is knicker wetting. HD wetting really is having some wonderful lesbian peeing movies lately and it looks like it is going to get hotter and hotter over there. See Paige peeing in her panties while giving head here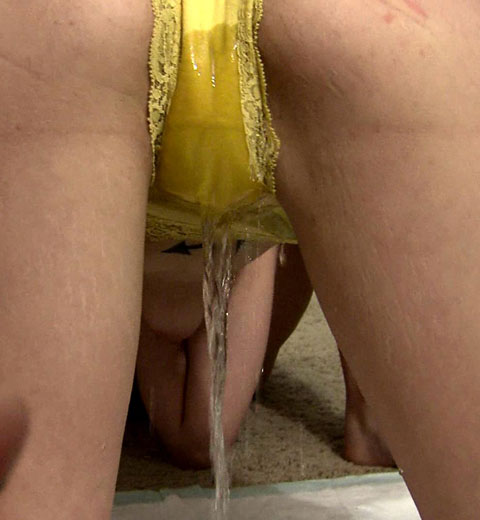 Filed under: Babes Peeing and Bed Wetting and Desperation and HD Wetting and Knicker Wetting and Lesbians Peeing and Panty Pee and Peeing and Pissing and Pissing In Bed
Posted on 08.30.12
Comments: 4 Comments


Tags: Bedwetting, Desperation, Knicker Wetting, Lesbians Peeing, Mary Jane HD Wetting, Paige HD Wetting, Panty Pee, Panty Peeing, Sosha HD Wetting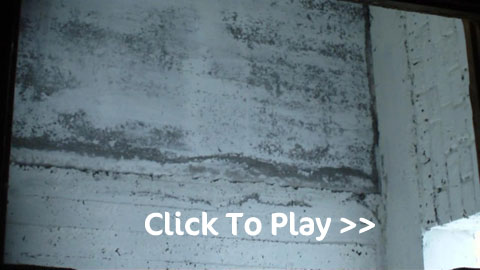 From Pisshunters we have this great voyeur peeing movie. Today the hidden camera is in the piss pit. We have has some other Pisshunter movies from piss pits Caught Pissing In The Pit – Pisshunters Hidden Toilet Cam – and Hidden Toilet Cam Pissing From Pisshunters. Today we are looking up through the hole and a chick walks into shot and as she squats over the hidden camera she pulls down her jeans and panties to give us a great close-up of her smooth vagina this really is a great position to watch a lady peeing.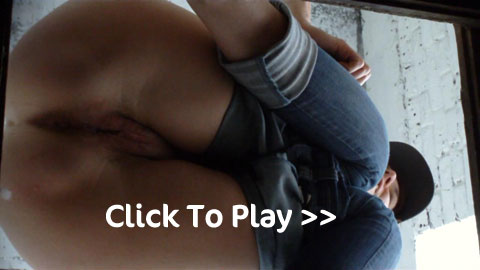 We are looking up from the piss pit and we have a great shot from the Pisshunters voyeur camera. The chick starts to piss and we get to see her piss explode from her pussy. It splashes everywhere and then the stream starts flowing. This really is a wonderful Pisshunter movie she is pissing and then she looks down, how she doesn't see the hidden camera who knows but she keeps on peeing.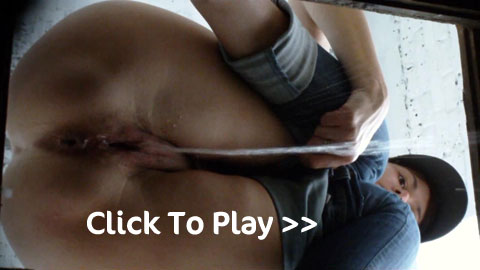 She is peeing in the piss pit, there are piss drips all over her pussy and her legs, she has moved her jeans out the way so she doesn't pee on them and then she bobs down and back up still looking at the camera. She gets close to finishing peeing and you can see her trying to force the last drops out her pussy, it opens and she is pushing and the last few drops come out. Her pussy is still wet with pee, she stands up and does a quick shake and up go the panties and jeans. I bet she will have a wet patch in her panties today. Another great voyeur peeing from the hidden camera masters Pisshunters.

See Her Caught Pissing In The Pit Here


Filed under: Caught Pissing and Hidden Toilet Cam and Movies and Peeing and PissHunters and Pissing and Pissing Movies and Pissing Videos and Voyeur Peeing
Posted on 08.27.12
Comments: 2 Comments


Tags: Caught Peeing, Caught Pissing, Hidden Toilet Cam, PissHunters, Pissing Movie, Voyeur Peeing, Voyeur Pissing
From Needapee we have Rebekah Dee. We haven't had a Needapee movie for a while and I'm sure some are holding out. Today's Needapee movie is a older one, Rebekah Dee has been holding on to her morning pee sitting on the couch. She gets more and more desperate to pee and then she gets up and walks out to the balcony, this is where we join the action. Rebekah Dee really is one of my favorite pissing models most of her peeing movies have been great some have been wonderful. If you have missed some check out Rebekah Dee Pissing By The Seaside – Needapee Rebekah Dee Pissing On Herself and Needapee Rebekah Dee Spraying Her Piss she really does love finding different places or things to do while peeing.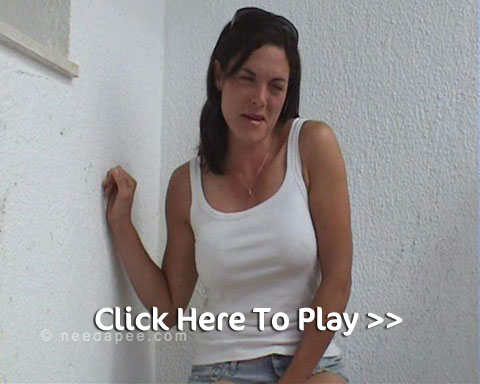 Rebekah Dee has walked out to the balcony and as she squats down she is desperate and holding on. She pulls down her panties and takes them off she is still holding on, just look at the great shot where she has both hands covering her pussy holding her pee in. She moves her hands and spreads her pussy wide she is ready to piss.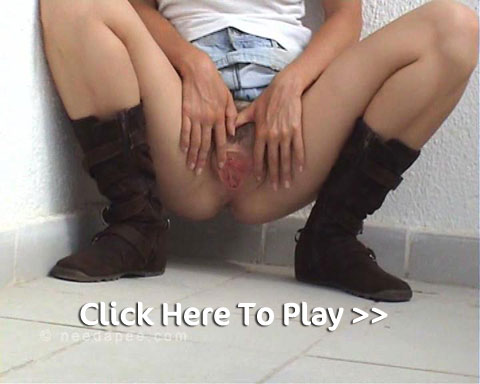 Rebekah Dee has her pussy spread wide, you can see her pee hole, she starts to pee, just look at the lovely piss spray as it starts and then her stream gets stronger and stronger there are even pee drips running down to her bottom. Her spray gets more and more powerful just shooting out of her pee hole. This is a great spread pussy pissing from Needapee. To see the piss hole as it gets bigger as she pees more and more is great it's not often there are such good close-ups of a vagina peeing. She finishes peeing and we get to see the piss covered wet tiles too. A great Needapee move with Rebekah Dee.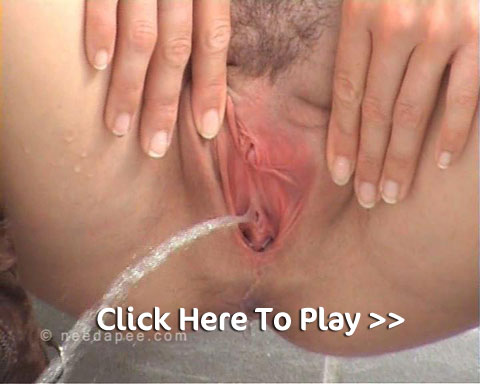 Filed under: Babes Peeing and Hairy Pussy Pissing and Movies and Needapee and Outdoor Pissing and Peeing and Pissing and Pissing Movies and Pissing Outdoor and Pissing Videos and Rebekah Dee
Posted on 08.24.12
Comments: 4 Comments


Tags: Hairy Pussy Pissing, Needapee, Outdoor Pissing, Pissing Movie, Pissing Movies, Pissing Outdoors, Pissing Pussy, Rebekah Dee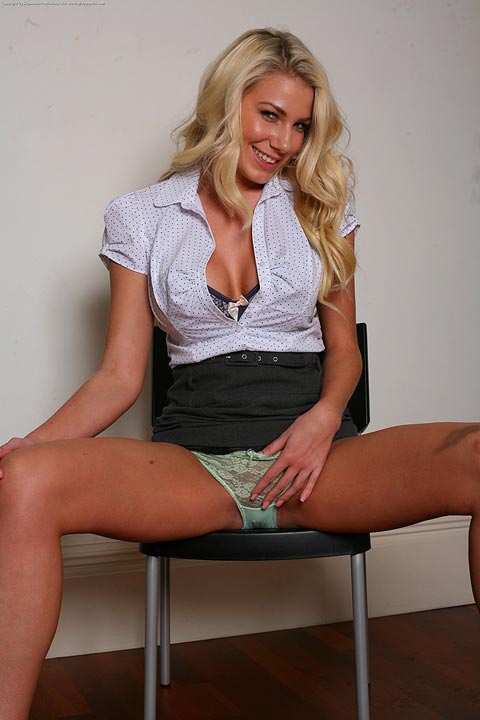 From WettingherPanties we have Danielle Maye. Danielle Maye really is one sexy wetter we have had her before in  Danielle Maye Peeing In Panties – Danielle Maye Peeing In Her Jeans and Panty Peeing With Danielle Maye Today she is in her business outfit and sitting on a chair. She really is one lovely busty lady she has her legs crossed as if she is desperate to pee. She opens her top a little and we can see her bra and some wonderful cleavage she lifts her skirt to her waste, opens her legs and we get to see her lacy panties. Her knickers are a lovely green and we know she is about to wet her knickers.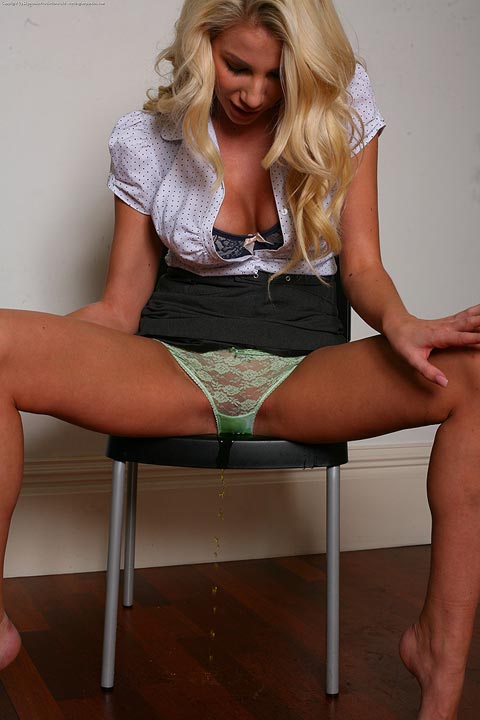 Danielle Maye has pulled her skit up and is now showing her lovely green knickers they are tight over her pussy, she looks down and starts to pee in her panties. As she releases her full bladder you can see the first drips of pee soaking through the crotch of her panties and start to make a puddle in the seat of her chair. As she is peeing in her panties you can see how dark her piss is, this is wonderful and reminds me of Panty Peeing Movie From Wetting Her Panties Lotta had some lovely yellow piss as she soaked her knickers. Danielle May keeps on peeing and her panties go darker and darker.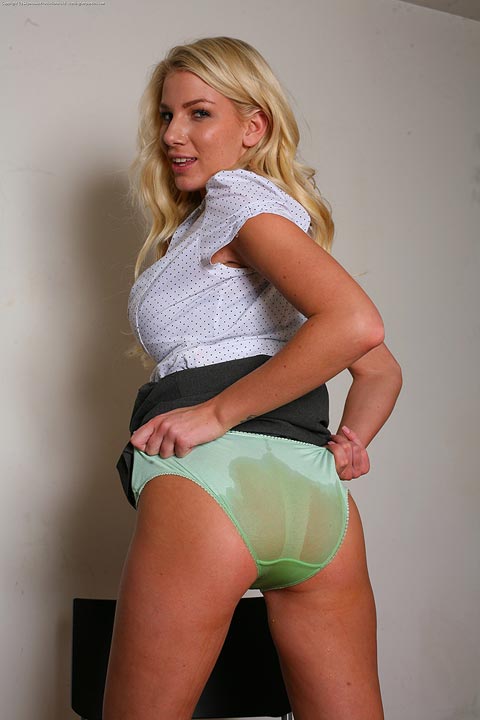 Danielle May is peeing in her panties while sitting on the chair, she has peed so much that the seat just can't hold it and her pee starts overflowing splashing on the floor. The sound as her piss splashes on the floor must be wonderful and you can really tell how dark her pee is. She finishes peeing in her panties and leans back a little showing off her piss soaked crotch, what a lovely piss mess. Her knickers are soaked in pee and as she gets up and turns around we can see how wet her bottom is, its dripping there are pee dribbles all down her legs, what a hot panty peeing lady.

See Danielle Maye Panty Peeing Here

Visit Wetting Her Panties Click Here


Filed under: Babes Peeing and Knicker Wetting and Panty Pee and Peeing and Pissing and Pissing In Skirt and wettingherpanties
Posted on 08.21.12
Comments: 2 Comments


Tags: Danielle Maye WettingHerPanties, Knicker Wetting, Panty Pee, Panty Peeing, Skirt Peeing, wettingherpanties
From Wet And Pissy we have three great pissing movies. Following on from the last ones these can be streamed and are longer. The first movie stars Angel Piaff, Angel Piaff is the type of girl you can go to when you want to experience pure pleasure. And you don't have to feel guilty because no one would blame you for giving this hot and sexy girl a good fuck. Guys just can't resist her sensual appeal as she opens her legs wide to shoot piss from her pussy. So if you want to have a quick sexually charged affair, then don't wait. What you will love the most about her is the slim and sexy body that she has. It makes her really wet when she climbs out of her clothes to show it off. But she gets a lot wetter when squirting pee onto the floor while rubbing her pussy hole. See Angel peeing here.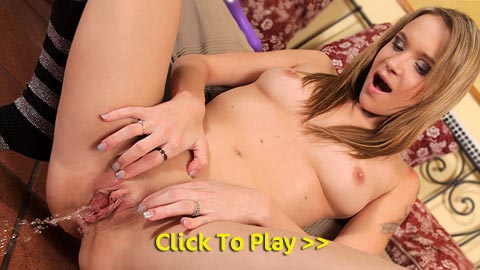 The next Wet and Pissy peeing movie stars Eileen, If you like having a little fun with the innocent looking types who have an open mind and are willing to explore new types of action, then maybe you should have a look at Eileen. That way you can find out if she has what you have been looking for. She just might be exactly what you require. Her black hair make Eileen look both dangerous and seductively sexy at the same time. Even though she looks like the sexy girl that you tend to see every day and would love to fuck, she is no ordinary neighborhood whore. She loves spreading her pussy open wide for a piss. You can see her get her pussy warm and wet while sitting in a puddle of her own urine before taking a taste of the salty substance. See Eileen peeing here.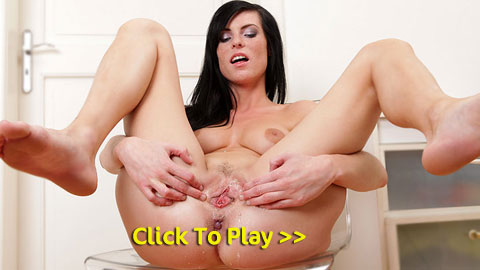 The last wet and pissy peeing movie has Jessica.  If you are horny right now and don't have a girl around to satisfy your need, then you don't have to worry. All that you need can be found her with just a few quick seconds. In fact, after you get a good look at Jessica, you might begin to think that it's better that you are alone. That is why she is waiting with legs spread and prepared to shoot out watery piss like a fountain. She is willing to invite anyone in. That way you can have enough privacy to explore all the things that you really want to do when you have a woman ready and willing to engage in a little fun. She loves the taste of warm piss and licks up her own urine after streaming it out on a table top or floor. Just look and see for yourself what she is willing to do to make you hard. See Jessica peeing here.

Filed under: Babes Peeing and Movies and Peeing and Pissing and Pissing Movies and Pissing Videos and Wet And Pissy
Posted on 08.18.12
Comments: 3 Comments


Tags: Nude Peeing, Piss Movie, Pissing Movie, Pissing Movies, Pissing Pussy, Wetandpissy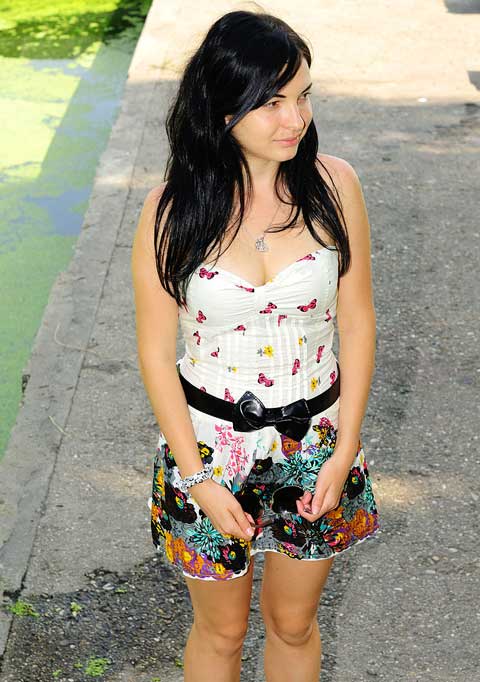 From Real Wetting we have Antonia. She is by the lake and desperate to pee. Today she is wearing a summer dress and looking so lovely. We have had some great wettings from Antonia in the past, check out Antonia Peeing In Her Short Dress Antonia Peeing In Her Jean Shorts Real Wetting Antonia Shorts And Pantyhose Peeing and Antonia From Real Wetting Peeing In Her Panties. Back to today's Real Wettings photos she is desperate and standing by the lake with her bare legs on show Antonia really is one sexy Real Wetting lady.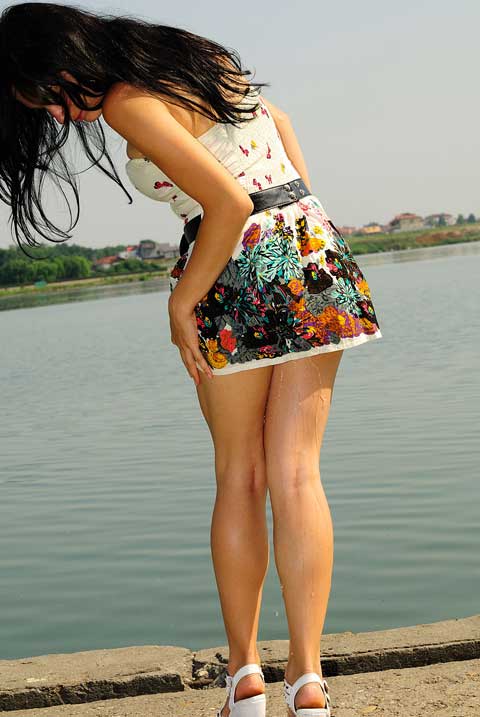 Antonia is by the lake in her skirt, she is desperate to pee but enjoying the warmth of the day she opens her legs and feels the lovely breeze as it hits her crotch she is really going to enjoy today. She closes her legs and her releases her desperate bladder she starts to pee in her dress the piss is running down her legs and over her feet into her shoes, what a lovely sight it is seeing Antonia peeing in her dress, the sun is catching on her pissy wet legs as her pee runs done making them glisten even more.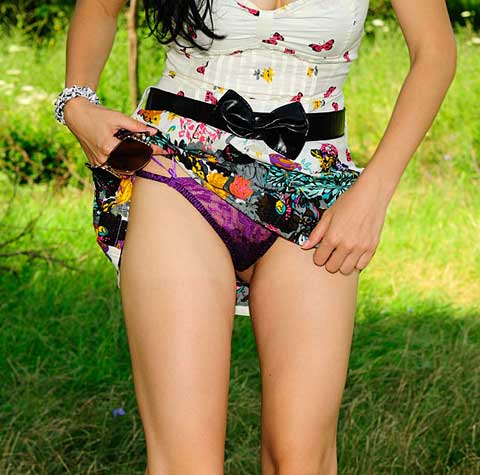 Antonia is peeing in her skirt by the lake, her legs are soaked in pee and so are her shoes she is luck that there is no one around to see what a mess she is making herself. She finishes peeeing and just look at her piss puddle she really had held on this time. She walks away and her shoes must be sloshing and her feet are soaked. She walks to the grass and lifts her pissed in dress and we get to see her wet purple knickers. I bet they are still dripping pee. Another wonderful wetting from Antonia and Real Wetting

See Antonia Peeing In Her Dress Here


Filed under: Audreys Wetting Site and Babes Peeing and Desperation and Female Desperation and Outdoor Pissing and Pantyhose Pissing and Peeing and Pissing and Pissing In Skirt and Real Wetting
Posted on 08.15.12
Comments: 2 Comments


Tags: Antonia Real Wetting, Audrey's Wetting Site, Desperate To Pee, Female Desperation, pantyhose peeing, Peeing In Dress, Real Wetting, Skirt Peeing
A lesbian peeing story for the weekend


The train rattled over the points, slowing, and I looked up from my magazine. I could see we were finally drawing into the station at Edinburgh, and the sudden realisation that this was finally it made my heart beat faster. What would Lisa be like? Would she like me?, I thought. After all these months of eMail, phone calls and meeting in chat rooms, we would finally meet. We had exchanged pictures of course, but I knew that I had picked better ones to make myself look good, and wondered if Lisa had done the same. There were a few more minutes before the train would actually arrive, but I was now too nervous to concentrate on the magazine. I toyed with it restlessly, planning my exit from the train.

The train drew out again, and my heart was in my mouth, and pounding. This is it! It was almost too much- I felt like turning and running, but the train was leaving; I was now committed. Maybe Lisa wouldn't turn up.. I suddenly thought, both fearing and in a strange way hoping this. The platform was still quite crowded, and so far I hadn't spotted Lisa, nor moved from the spot a few feet from where I had disembarked. As the crowds grew thin I could make out the slim figure of a lone woman beyond the ticket barriers. She was looking a little forlorn, searching the faces of the streaming crowds, but I was too far away to see her clearly. It must be her, I thought, but still couldn't be sure. I picked up my small weekend case (I was travelling light), and started to walk towards the figure. Halfway, she waved, a little tentatively. My heart leapt and I waved back. This is it!!!

Despite my nerves I broke into a huge grin and started to trot more quickly towards her. "Charlie!!!" she yelled, running to the barrier. By now I could make her out much more clearly, and the eager beaming smile on her face set my mind very much at rest. The ticket collector waved me through, and dropping my case I ran up and embraced Lisa. It was very natural and all trace of awkwardness was instantly gone. It was as though we were old friends, which, in a way we were. "Let me look at you!" Lisa said, stepping back. I smiled, and for the first time I could see just how she looked. She was pretty, but not what you would call stunning, with quite long and full brown hair, brown eyes and a pretty nose, speckled with lots of freckles. She was very slim and petite, and wore a simple cotton shift printed in a simple floral design. She was lovely, and right away I knew I had made a good choice. "Oh Charlie!" she exclaimed, "you are gorgeous!" I modestly waved away the remark, this was always the adjective she used. She had a lovely lilting accent- I was familiar with it of course, but hearing it 'IRL' was a heart-melting experience. We hugged once again, but refrained from kissing- it was a rather public space. I felt suddenly so excited, a tingling feeling low down in my abdomen complemented my pounding heart. "Come on!" said Lisa, "I have my car outside, let's get going". I picked up my case and we walked hand in hand to the car park.

As we drove through the busy streets Lisa was talking non-stop about the city, the places we passed, the gossip of the last few days, and most of all, how excited she was about me coming to stay with her for the weekend. Certainly the feeling was mutual, and I felt so high at the prospect of the fun we were going to have. I wondered exactly what we would be getting up to- certainly our online chats and phone conversations had been extremely wild at times. I had come prepared, but the reality of the situation compared to the phone and the chat rooms was really quite different, and something I had been unable to fully anticipate. "So darling…" Lisa was saying, "I hope you are not going to clam up on me and be shy- remember what we talked about?" I certainly did. "I want to play that out for real.. no holds barred" she said.

"Of course lover," I replied, "I've brought everything we might need" I indicated my case lying on the back seat.

"Oh god Charlie, I've waited for this for so long.. ever since our very first chat online I have wanted to meet you.. and here you are in my car!" Lisa hitched up her dress and I could see her thin white panties were quite wet in a thin dark line right down the slight bulge of her crotch.

I giggled "I see you've made a start!" I said.

"Charlotte, I haven't stopped frigging myself all morning thinking about what we are going to do!"

Lisa's flat was on the ground floor of a large converted Victorian house, set up high off the road. We climbed the steps to the front door, and Lisa unlocked it and ushered me through. It was tastefully decorated, though not richly- I'm sure Lisa could not afford much but she had done very well nevertheless. As soon as the door clunked behind us, Lisa embraced me in the darkened hallway, natural daylight filtering through from the room next door. I was quite a bit taller than her, and more fully built- she felt like a waif in my arms, and I kissed the top of her head tenderly. She looked up into my eyes, and I slowly bent my head, and we kissed. The first kiss was such a sweet release- all the time we'd known each other we'd both longed for this moment, the feeling of lips on lips, the real touch of a warm feminine hand. Lisa started to gently stroke my breasts through my blouse, and I stroked her arms and back, all the time kissing and getting more and more sexual with it. My tongue traced her warm mouth, lips, teeth, tongue, and she responded in kind, rubbing my nipples harder to erection. "Charlie…" Lisa whispered, "please come into the bathroom. Now.". She led me by the hand and we went through to the back of the house where the bathroom was. I could hardly take in the details of the flat, but it had a lovely intimate warmth to it, I felt. The bathroom was surprisingly spacious, tiled in black and white on the floor, with pure white basin, toilet and bath. I knew what I had to do- we had discussed this so often… and here we finally were. I shrugged off my jacket, and sat down upon the closed toilet seat, smoothing my thigh-length black velvet skirt, and motioning for Lisa to come and sit. She wrapped one arm around my neck, sitting on my lap, legs closed together. We kissed again, this time very ardently and wetly, and Lisa fumbled to undo the buttons of my blouse.

"Hang on" I whispered, "let's get this bra off." I reached round and unclipped it, and working the straps over my left hand, slipped it off from beneath my blouse.

"Neat!" Lisa whispered, and slipped her arm between the unbuttoned folds to fondle my bare breasts. We kissed a little more, then Lisa bent and took my nipple gently in her mouth and started to suckle like a baby. I gasped with pleasure, feeling a tingle shoot down my spine and pull at my clitoris. Lisa sucked and licked expertly, and I felt that I could almost come from this alone. Lisa's eyes were closed and she was clearly enjoying herself. Suddenly, I started to feel it- at first just a vague warmth where she sat, but then I could feel the wetness. Lisa didn't break for a second from her task, but, as we had talked over so many times, she was simply wetting herself! I gasped as I realised what was happening- I knew it would, but the real feeling was almost overwhelmingly pleasurable. Then the smell of her pee wafted up and filled my senses, and I almost came with the sheer wanton lustiness of it. Her wee soaked straight through my skirt, my tights, soaking my knickers, then rolled off the toilet seat and splattered onto the floor, steaming in a little yellowish puddle. Other rivulets ran down my legs, dribbling into my boots, forming dark wet tracks on the surface of the whitish tights I was wearing. Lisa stopped and looked up at me, grinning.

"Oh darling" I gasped, "that's fantastic.. don't stop!". We snogged heavily as she continued to piss herself, soaking her own dress and panties. We continued to kiss as she finished, then she broke off and looked down at herself, opening her legs a little. Again, the smell of warm pee wafted up afresh, and I suddenly felt more horny than I think I had ever before. Lisa pulled up the hem of her dress, and I could see her knickers were now utterly sodden, and the crotch was quite yellow with pee. "That was a lot!" I exclaimed.

"Yes, I've been saving it all morning", she said. "That was my morning pee!".

"Gosh you held it all this time? That's hours!" I said with admiration. "No wonder it's so yellow and strong-smelling."

"Don't you like it?" she said, looking a little worried.

"Darling, it's fantastic! I love it!". With that Lisa stood up, and more pee cascaded down from the back of her dress. Immediately I kneeled down in front of her, my knees in the puddle. Lisa lifted the dress off over her head, and pausing for just a second, I pushed my face into her pissy crotch. Her pee did taste strong, but not unpleasant, and I could also taste a mixture of wet cotton and pussy juices. I sucked at the wet cloth, drinking down the piss and juices as fast as I could. Once they were spent, I pulled them down, revealing Lisa's beautiful shaved pussy, and the dark wet slit between. I pushed my tongue in and licked heartily, savouring the pissy cunty flavour. In just a few minutes, Lisa was panting shortly and starting to come. Her knees and thighs trembled as she orgasmed standing there, and she started to shout at the top of her voice "Fuck, I'm coming!!! Oh god Charlieeeee!!!! Oh fuck, piss, fuck!! piss!!!"……..

In the evening, we went out for a quiet meal for two, and we were both careful to avoid the garlic, yet between us we polished of several bottles of wine! It was the most wonderful and relaxing evening- much better than I had anticipated in my wildest dreams. We found so much in common, apart from the obvious, and it was such fun to really get to know one another. We were both looking forward to the evening, but having got the immediate frustration out of the way in the afternoon, we had plenty of time to look forward and savour. Lisa had returned the favour once she had recovered from her shattering orgasm, sitting on my face in her pissy pants as she brought me off to a wonderful climax with her fingers and tongue. "So what's in the case?" enquired Lisa, raising her glass.

"Well, I brought a few toys, and various items that might be useful", I said winking. "you'll have to wait and see!"

"What about clothes?" she asked.

"Well, I brought a couple of changes.. mind you at this rate I'll have to walk around naked on Sunday and do my laundry!"

"That sounds OK by me!" she said, "but did you bring any… special… items?"

"I sure did. Don't worry my little darling, I will make sure you get what you need tonight!". Lisa grinned and then laughed.

"Oh, this is sooo wonderful Charlotte! I really feel so happy tonight"…..

"I'll go and change, you wait here- I want it to be a surprise!" I said, shooing her away and ducking behind the bedroom door. Opening my case, I took out various items and laid them out. This was Lisa's bedroom, but of course we would be sharing. Her bed was not all that large, but would sleep two OK. I stripped off the sheet and unrolling the rubber lining I had brought, remade the bed. I threw the duvet back on top, then laid out a couple of vibrators, a double-dildo, some beads and a jar of lube on top. For good measure I took out a couple of adult-sized disposable nappies- not sure if we'll get to that, I thought, but just in case. Turning back to my case, I tried to decide how to dress. Ten minutes later, I was ready. "Lisa!" I yelled, "I'm ready! But I want you to put these on!" I threw a number of items outside the door and clicked it shut again. "Tell me when!".

"OK, ready!" Lisa shouted, five minutes later. This was going to be fun!

Lisa gasped as I strode into the front room. I stood before her as she lay cowered on the rug. I put my heeled foot on her back to hold her down, as she looked up at the sight of me above her. Shiny black leather thigh boots stretched away, leaving just a few inches of thigh, in which the dark material of the stockings were visible. The boots were matched by a leather corset, and below this a black suspender belt held up the stocking with thin black straps. I wore long leather gloves, and a studded collar to match, and in my hand I held a thin, sharp switch. "Now my girl," I said sternly, "I think you have been rather naughty!".

Lisa looked up, suppressing a smile, and pleaded: "Oh but Miss Charlotte! I didn't do it on purpose!". Lisa was dressed, as I had instructed her, in a typical school uniform, with a pleated blue skirt, white blouse, white socks and plimsolls. The combination of schoolgirl and fetish mistress was a little incongruous, but it's what we had fantasised about, so we were jolly well going to do it!

"That's as may be girl, but you still have to be punished. Now, get up, and come here". I sat down on the sofa, and I bent Lisa over my knee. Pulling up her skirt, I noticed with satisfaction that she was still wearing the yellowed panties from this afternoon, now naturally dried out from her body warmth.

"Boo hoo! But it was an accident miss!" Lisa wailed, getting into her role.

"Lisa, you pissed your panties in full view of the class, and like it or not, the rules say I have to punish you!".

"But miss, they're dry now!"

"Let me check" I said, and I bent down to inspect the smooth contours of Lisa's cotton covered bottom in detail. The panties reeked of wee, but it was a very sexy smell, and already I could sense that Lisa's pussy was oozing juice with excitement. A small dark wet spot had already appeared in the crease of her pussy, and it was as much as I could do not to tongue-fuck her again there and then. I stroked Lisa's bottom, lingering in the damp crevice, fondling her pussy through the stained material. "Hmm, they're dry all right. Too dry! Lisa, you will piss in your panties again for me now- that will be the first part of your punishment!" I heard Lisa stifle a giggle, and it was as much as I could do not to burst out laughing myself, but then the sudden urge of excitement we both then experienced silenced us as we concentrated. I was bursting for a pee, Lisa must be have been too, we'd neither of us gone to the loo on purpose since arriving back from the restaurant. Lisa seemed to have the stronger bladder, mind you! I felt Lisa's stomach contract and relax as she lay across my knees, and I watched her crack with great anticipation. Then it started, a sudden flood of wetness darkened the material and immediately spread outwards in all directions, up across her buttocks, and down, trickling out and down onto the floor. I could also feel a little warm wetness on my leg as some of Lisa's wee dribbled out the top of her knickers and over me. As she peed in her panties, the stream became stronger and stronger, making a loud hissing noise, and I could bear it no longer. I pulled her sodden knickers down around her thighs, and immediately, freed of its restrictions, her piss shot straight out backwards from between her firm white buttocks, arcing away several metres and forming a long streak of wet piss on the carpet. I spread her bum with my hands, opening her pussy, and the fountain of wee arced higher and longer, her peehole fully exposed and nothing to get in the way. As the force diminished, the piss fell back and started to trickle down Lisa's thighs, back into the soaking pissy pants, and over my leg again. I groaned with lust, almost abandoning our little game, but I knew Lisa wanted me to fulfil my role. Lisa's hand came up and she started to finger herself, wriggling about across my lap. I squeezed a handful of rapidly cooling pee out of her panties and spread it across her bottom, making it glisten.

"OK Lisa… that was.." I could hardly speak, but continued: "very.. naughty…indeed. I have to cane your bottom now". I picked up the switch- it was quite light and springy and it wouldn't do any real damage. I brought it lightly down on Lisa's bottom with a snap, then another, then another, picking up the force as I went. I heard Lisa gasp as the strokes landed, and feared I was hurting her.

Then she said "Harder, please.. it's OK". I swiped the switch across her bottom with more force, swooping through the air and landing with a sharp crack. Lisa continued to masturbate, more furiously now, as I found the right level of force, and whipped her with the cane. Her bottom started to glow crimson, with a few red streaks from individual strokes visible. Lisa was muttering, "more, more.. I'll tell you when to stop!" Finally, she was panting so hard I thought she would surely come, then she suddenly got up and kneeled down right in front of me, facing away, her bottom protruding high into the air above her cute little school plimsolls and the sodden knickers which were now wrapped around her ankles. Her bottom was bright red, and her pussy gaped out from between the glowing cheeks, her little pink arsehole pulsing as she continued to masturbate vigorously. "Charlie, wee on me, cool my arse down, give it to me as I come, please…!" I needed no further bidding- I sat on the edge of the sofa, opened my legs and let fly straight away.

"Oh, sweet relief!" I gasped, as my hot pee shot out from between my smooth pussy lips and sprayed all over Lisa's back, soaking her blouse and skirt and running on to the floor. I opened my pussy with two hands and with a little pulling managed to direct the jet over her bottom

"Owww!!!! Oh god, Charlie!!!" Lisa screamed as the hot piss hit her bottom, making her yell as if scalded. Her fingers were a blur working her clit as she started to come in great racking sobs, lost in pleasure and pain. I played my jet of wee from side to side over her buttocks, and then directly into her cunt, which was gaping open, revealing a dark tunnel, I moved closer as I felt the force start to weaken, directing the jet right into her vagina as best I could. Piss cascaded down from her pussy, soaking her shoes and puddling on the floor. Then her cunt was full, and started to overflow, the cascade became a torrent. Lisa was coming hard now, I could see her vagina pulsate as the spasms gripped her, squirting little spurts of my piss out each time. "Charlie, oh fuck, fuck fuck fuck… god I love you, you piss whore slut mistress… FUCKING HELLS BELLS!!!!!!". As Lisa's orgasm subsided she could not speak, only breath in great ragged gasps, as if fighting for air. She did not move from her position, and I sat transfixed, frigging my clit as I watched her. Her cunt gaped open, dark and wet, still dribbling piss from time to time, and also with great gobs of white pussy cream, mingling with the wee and running down in slow threads of glistening droplets. By now I was squatting behind her on my haunches, leaning back against the seat of the sofa, masturbating and enjoying the lewd sight in front of me. Suddenly, Lisa's dark vagina closed, spurting it's last, and her pee hole once again came to prominence, glistening dark red. Lisa started to wee again, and again, it shot straight back unimpeded and splashed forcefully against my tummy, running down and dribbling over my cunt. Lisa looked round to see what I was doing, but I was simply wanking myself furiously, savouring the warm piss as it squirted over me. I thrust my hips forward so I could catch her stream in my own cunt, and gasped as I felt her hot wee penetrate into my vagina, filling me up with her lovely warmth. Her pee was short, but by the time it was over I was almost coming, and then Lisa turned around quickly and buried her face into my puffy petals. Involuntarily, I clenched my vaginal muscles as her tongue hit my clit, and a great wash of piss flooded out all over Lisa's face.

"Oh god!!!" I cried. "I'm gonna come!!!" Lisa pushed hard, tonguing my clit for all she was worth, and my orgasm started…. "Oh fuuuuuckk!!! Lisaaaaa! Oh yes, face-fuck my cunt you slut, you pissy, wonderful, lovely whore!!!" Gasping for breath, my legs trembling, "nnnnggggggggg!!!!!" I bucked my hips furiously against Lisa's mouth, but she held on, and never once let up "oooooooooonnnnnnnnnggg!!!! cumminggggg!!" And I did come, in great engulfing waves, it seemed to go on forever. My head seemed to explode as I hit the peak, a great blinding light and a shower of sparks, shimmering against a dark green shifting sky. I could no longer see the room- I thought I'd blacked out but I could feel the sensation in my body alright, and dimly, somewhere, Lisa's tongue still driving it…

We snuggled up under the duvet, gentle and loving now, the wild excesses of the evening over. Gently kissing, I felt Lisa's warm hand gently stroke across my cunt. I was spent, yet, somehow, I knew we could do it again, and would do it again, making love all night long, in every way imaginable. I heard the faint buzz of the vibrator and the tingle as Lisa brought it to bear on my outer cuntlips. I kissed her tenderly, and she returned the same. We lay in each others arms, whispering little nothings, as Lisa gradually started to arouse me again with the sexy toy. I reached for the other vibrator on the bedside table, and repeated the same moves on her, until we were both starting to breath a little deeper and harder, working up to yet another delicious peak. Lisa rolled gently on top of me, her slight body feeling almost no weight. I opened my legs and she rocked against me, her still wet pussy rubbing my own. We kissed, deeply, endlessly. I started to feel sleepy and my mind wandered- I was deliriously happy. As I drifted off, I became aware of a wonderful warm sensation flooding into my pussy and around the hollow where I lay.. Lisa was wetting on top of me…. I hardly registered the reality of it, loving the sleepy wet sensation, but I relaxed, and managed to return the favour, gently urinating right up into Lisa's crotch, soaking the space between our tummies. I heard her giggle softly, then roll off lightly kissing me, and tenderly, lying in the piss-soaked bed in each others arms, we slept.


Filed under: Piss Stories
Posted on 08.12.12
Comments: 4 Comments


Tags: pee story, pissing story