From Ineed2pee we have these female desperation and wetting pictures staring Caroline Pierce. We have had Caroline Pierce before in Female Desperation And Pants Peeing At The Bus Stop. This time Caroline is in the garage and desperate to pee just look at her she is on the phone in her leggings and desperate. I do love ineed2pee and their female desperation movies they do the desperation so well. Caroline is locked in the garage and getting more and more desperate she finally realises that she needs to pee right now, she can't hold on any longer. She finds a bucket to pee in but she is just to late.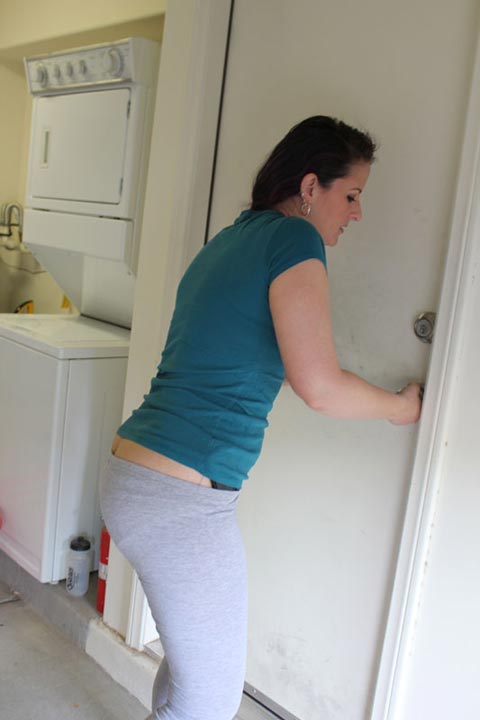 Caroline was just to desperate to pee she had been holding on so long and just as she got a bucket she loses control and starts to pee in her leggings. You can see her damp crotch and her pee running down her legs and splashing on the floor. The sound of her pee splashing on the floor would be wonderful.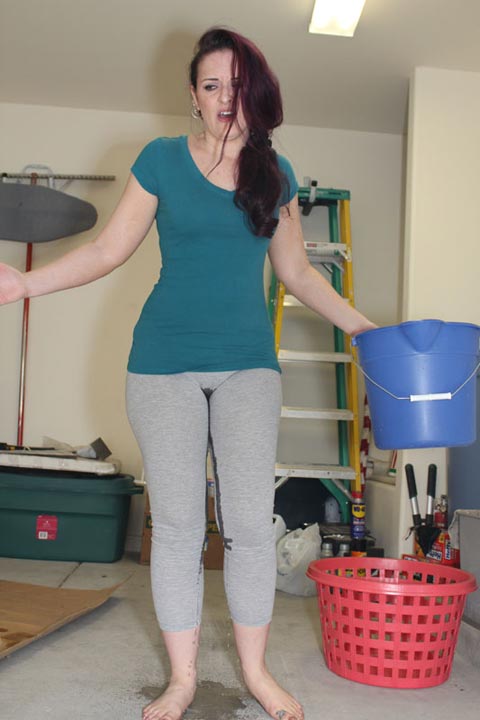 Poor Caroline Pierce she is peeing in her leggings from desperation she just can't stop and is soaking her leggings. When she turns around you can see her panties through her leggings they will be so nice and warm too. She then pulls her leggings down and we get to see her white pissed in panties. I would have loved if now she started knicker wetting but alas we don't always get what we want. Another great Ineed2pee Female desperation and wetting.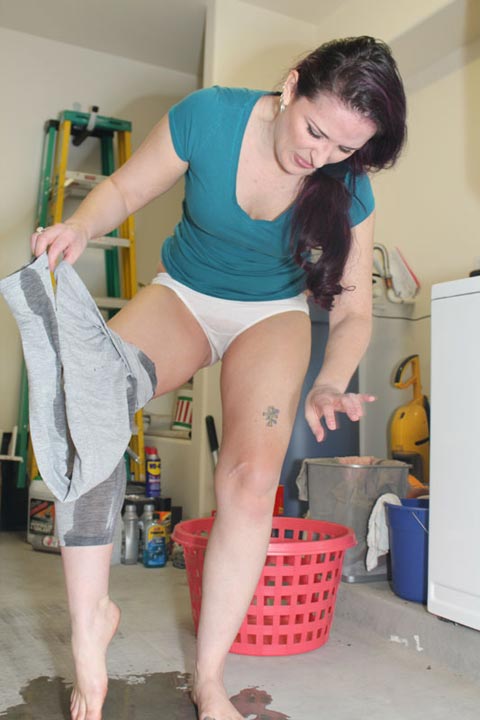 See the Female Desperation And Wetting