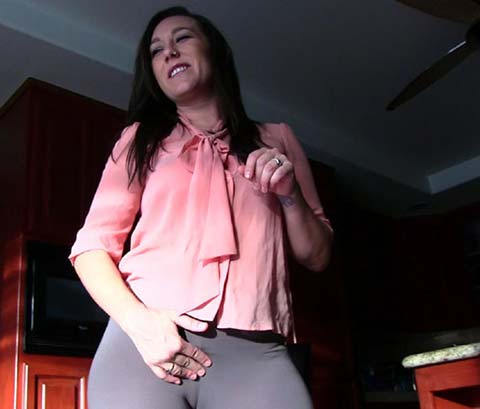 From Ineed2pee we have the wonderful Sinn Sage. She has to be one of the sexiest female desperation and wetting models at Ineed2pee. She always looks like she is having so much fun peeing herself. If you have missed some of her previous female desperation and wetting antics check out all the posts with her HERE For today's desperate wetting she is in tight thin leggings and we can see her panties underneath.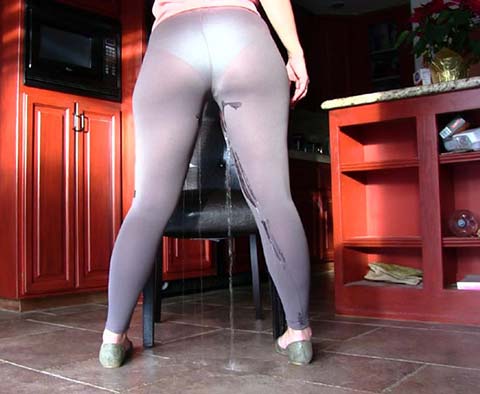 She is desperate and is telling us stories as she is trying to hold on. She gets more and more desperate and she starts to squirm. She grabs her crotch but she is to desperate to pee and starts to pee in her leggings. She is pissing in her leggings and there are pee streams running down her legs the wet piss is really showing up on the light fabric.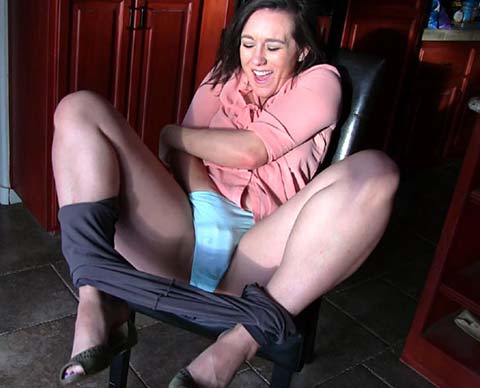 She keeps on pissing herself and she has puddles of pee at her feet. When she finishes she is standing with dripping leggings, piss soaked panties and she is so turned on. She pulls the soaked leggings down and with her sopping panties still on she starts to masturbate till she is cumming in her piss soiled panties. A wonderful leggings piss from Sinn Sage.


Filed under: Babes Peeing and Desperation and Female Desperation and Ineed2pee and Knicker Wetting and Panty Pee and Peeing and Pissing and Pissing In Leggings and Pissing In Tights and Pissing Pictures
Posted on 04.10.18
Comments: 13 Comments


Tags: Desperate To Pee, Female Desperation, Ineed2pee, Ineed2pee Pictures, Knicker Wetting, Panty Pee, Panty Peeing, peeing masterbation, Peeing Pictures, Pissing In Leggings, Pissing Leggings, Sinn Sage Ineed2pee, wetting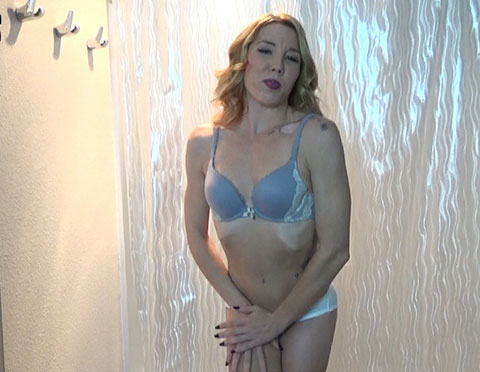 From Ineed2pee we have the very sexy Sunny. We have had this hottie previously in Female Desperation And Wetting with Sunny and Ineed2pee Sunny Locked Out And Pissing Her Pants  Today she is in her bra and panties and very desperate to pee. She looks so sexy as she tries to clamp her legs together and hold her piss in.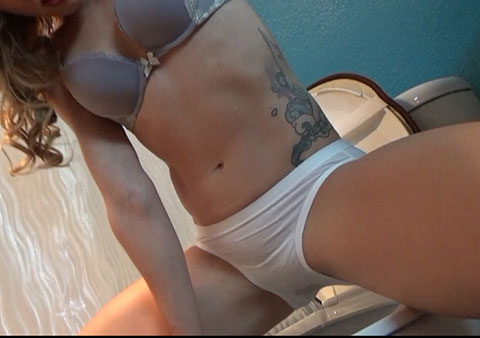 The story from Ineed2pee goes like this "Janira Wolfe (also known as Sunny on this site previously) is doing the sexiest tight little white pantie tease with lots of crotch grabbing, crossed legs and bouncing pee pee dance as she tries to hold it all in while talking VERY sexily and cute the entire time. She describes her desperation plight so well as well as recounting previous stories of how badly she's had to go. She can't hold it & squats over the toilet, pissing nice & loudly (and long) into the toilet with such relief of holding it for so long. She teases you with her pissy wet pantied pussy and ass. Seriously very silly behind the scenes bits!"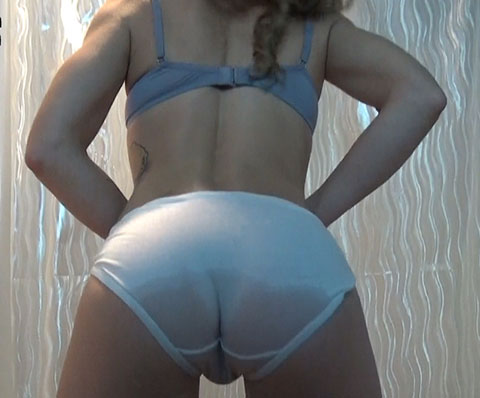 She holds on as long as she can and then she squats overt the toilet and pisses in her panties. The white panties go dark and the pee flows through the cotton and splashes in the water. She finishes pissing in her panties and pulls them tight against her puissy what a wonderful sight
See Janira Wolfe Pissing Her Panties Here

Filed under: Babes Peeing and Desperation and Female Desperation and Ineed2pee and Knicker Wetting and Panty Pee and Peeing and Pissing and Pissing Pictures
Posted on 03.17.18
Comments: 3 Comments


Tags: desperate female, Desperate To Pee, Female Desperation, Ineed2pee, Ineed2pee Pictures, Janira Wolfe Ineed2pee, Knicker Wetting, Panty Pee, Panty Peeing, Sunny Ineed2pee, wetting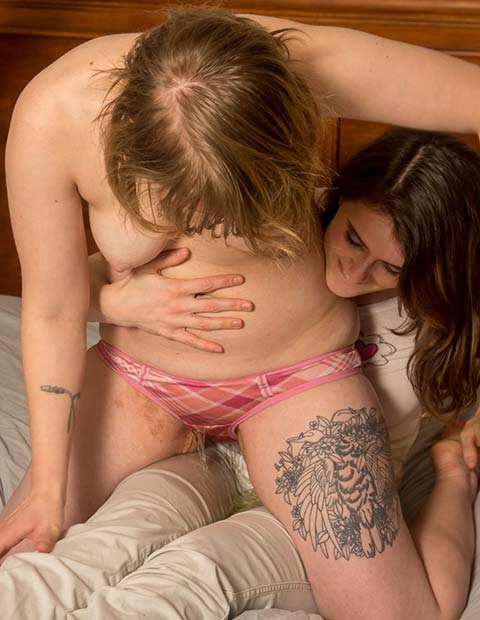 From HD Wetting we have new model Lyra. It's been a while since HD Wetting had a new model on the scene and Lyra looks like she is going to be fun. We start off with her and Sosha in the bed. Lyra is topless and in panties while Sosha is fully clothed. Lyra straddles Sosha and then she starts to pee in her panties. The pee explodes through the panties and starts to pool on Sosha's lap. The golden liquid grows and her panties are sopping, they kiss and when she finishes peeing her panties and they both look so turned on. See The Lesbian Panty Pee In Bed Here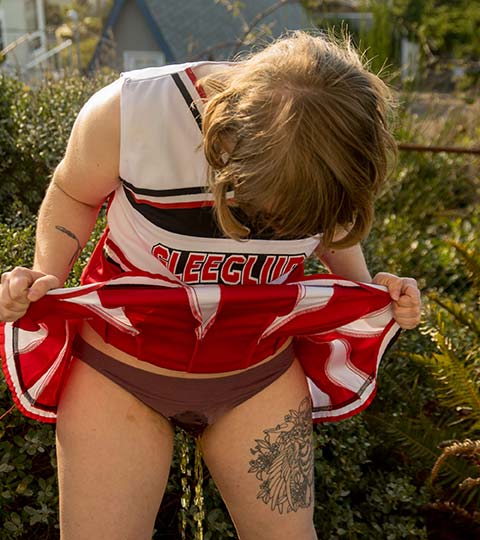 Next up Lyra is in a cheerleader uniform and desperate to pee. She has been holding for ages and then when her bladder is nearly bursting she lifts up her skirt and starts to pee. Her panties are instantly flooded and there is a great dark pee patch growing. Her pee stream gets stronger and piss is spraying everywhere. Her finishes peeing she stands there holding her skirt with her panties dripping. See Lyra Peeing In Her cheerleader Outfit Here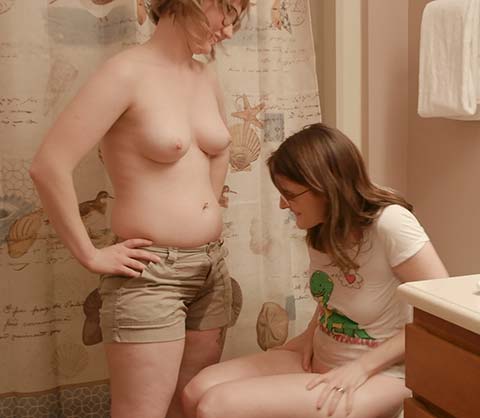 Last up we have Lyra and Sosha in the bathroom. Sosha is on the toilet when Lyra walks in. She needs to pee and is not going to wait, she straddles Sosha sitting on her lap and starts top pee in her shorts. She is soaking herself and also Sosha who is under her. The piss is splashing everywhere. When she finishes Sosha is so horny that she rips Lyras clothes off and they both starts to finger each other. See Lyra And Sosha Peeing Here


Filed under: Babes Peeing and HD Wetting and Knicker Wetting and Lesbians Peeing and Panty Pee and Peeing and Pissing and Pissing In Bed and Pissing In Shorts and Pissing In Skirt and Pissing Outdoor and Pissing Pictures
Posted on 02.26.18
Comments: 8 Comments


Tags: Cheerleader Peeing, Lesbians Peeing, Lyra HD Wetting, Panty Pee, Panty Peeing, Pissed On, Pissing In Shorts, Pissing In Skirt, Shorts Pissing, Skirt Peeing, Sosha HD Wetting, wetting