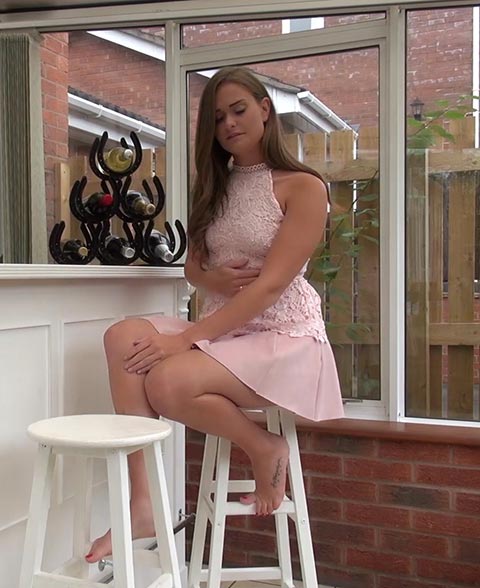 From Wetting Her Panties we have the very sexy Honour May. She is at the bar and very desperate to pee. She keeps waiting for the bartender and as she does she starts to grab her crotch, she is really needing to pee. She stands up and she jambs her hands trying to hold the pee in. There is no one around to ask where the bathroom.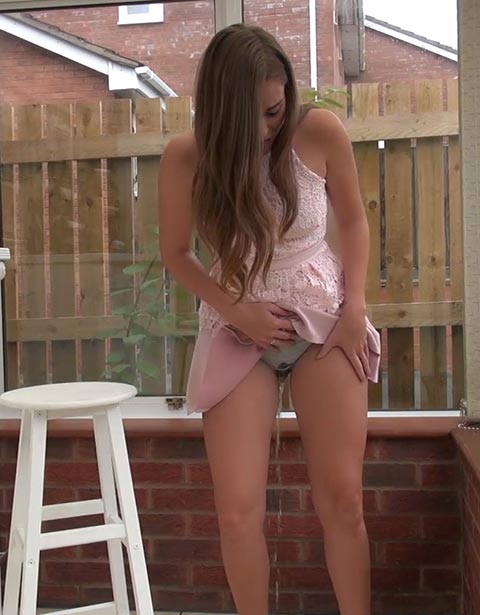 As she is standing there she is getting more and more desperate. She can't hold on she needs to pee now. She lifts her skirt and starts to pee. She is peeing in her panties and it is one big flood of piss. She was so full her pee is soaking her panties and splashing all over the floor. She turns around and keeps on pissing.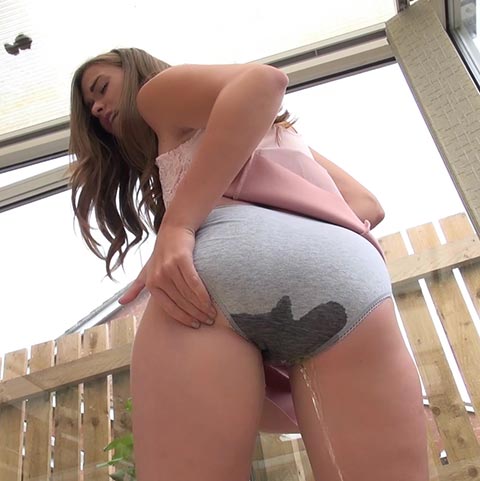 She is gushing piss and her panties are sodden she has pee running down her legs and pooling at her feet. She finishes peeing and her panties are soaked it looks like she has saved her skirt from getting piss soaked. If she is lucky no one will know that she has pissed herself at the bar

See Honour May Pissing Her Panties Here


Filed under: Babes Peeing and Desperation and Dress Peeing and Female Desperation and Knicker Wetting and Panty Pee and Peeing and Pissing and Pissing In Skirt and Pissing Pictures and wettingherpanties
Posted on 05.18.18
Comments: 2 Comments


Tags: Desperate To Pee, Female Desperation, Honour May Wetting Her Panties, Knicker Wetting, Panty Pee, Panty Peeing, Peeing Pictures, Pissing In Skirt, Pissing Panty, Skirt Peeing, wetting, wettingherpanties
From Wetting Her Panties we have the wonderful Honour May peeing in her jeans. This is the first time we have had this hottie here at PissBlog and I really do hope you enjoy her jeans peeing fun. We join her in the yard wearing tight jeans and desperate to pee. She has her hands jammed into her crotch really trying to hold on. The waistband of her jeans is cutting into her bladder making her so desperate to pee. She starts to jiggle and do a pee pee dance. She is getting super desperate and having real difficultly trying to hold on. She jambs her hand harder between her legs desperately trying to hold her pee in.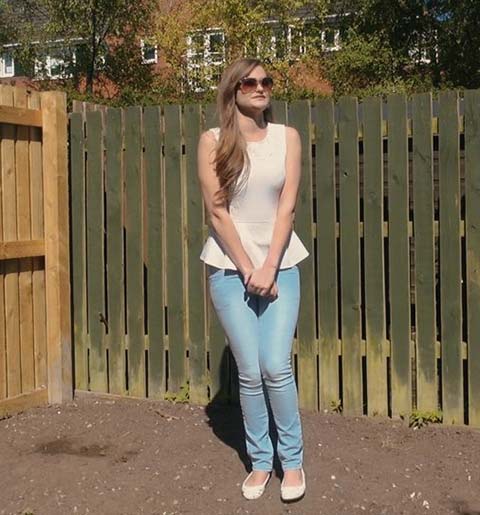 She is hopping around and doing the pee pee dance and then she just can't hold on any longer and she starts to pee. The first spurts of pee shoot into her jeans and the denim starts to go a little dark the denim is soaking her pee up and then she starts to pee a little more. Her jeans start to show that she is peeing herself, the pee slowly starts to run down her legs and then there are rivers of piss soaking her jeans this is a wonderful sight and she is peeing herself outside.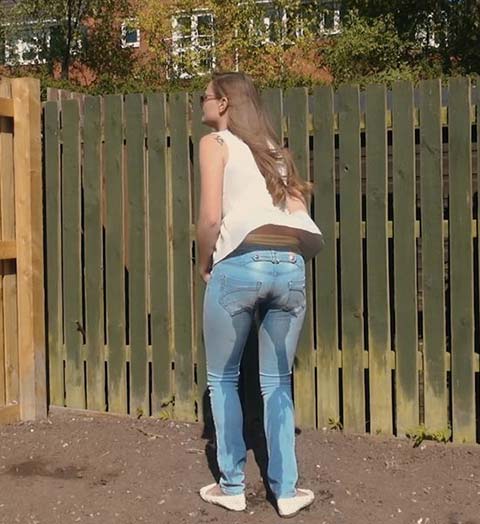 She is fully pissing her jeans she has pee soaking into her shoes and there is a great big piss puddle beneath her. What a wonderful sight. She turns around and we can see her pissy wet crotch and as she finishes peeing herself she stands there dripping. She undoes her fly and pulls her jeans down a little and we get to see her piss soaked yellow panties with a pee camel toe. A super sexy jeans peeing from Honour May of Wetting Her Panties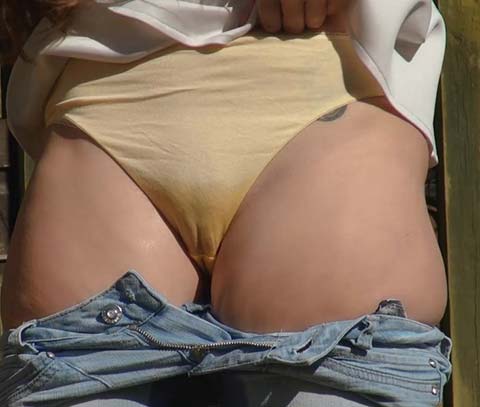 See Honour May Peeing Her Jeans Click Here


Filed under: Babes Peeing and Desperation and Female Desperation and Jeans Peeing and Jeans Pissing and Peeing and Pissing and Pissing In Pants and Pissing Pictures and wettingherpanties
Posted on 09.11.17
Comments: 1 Comment


Tags: Desperate To Pee, Female Desperation, Honour May Wetting Her Panties, Jeans Pee, Jeans Peeing, Pissing In Pants, wetting, wettingherpanties