From Real Wetting aka Audrey's Wetting Site we have the wonderful Ruby. This is the first time that we have featured her here at Piss Blog but over at Real Wetting she has six female desperation and wetting scenes so far. Today she is in tight red leggings and a black top and attempting to mow the grass. She is struggling to starts the mower and the longer this is taking her the more desperate to pee that she is becoming. She starts to clench her legs together and is fidgeting around we can see she is desperate to pee.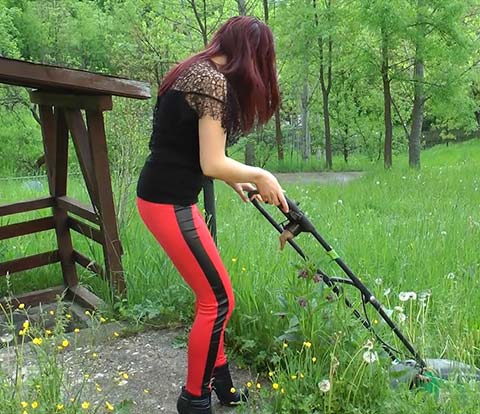 Ruby is so desperate to pee now and the mower still won't start, the tight waistband of her leggings is making things worse as she struggles to hold on. As she bends over she loses control and the first spurt of piss explodes into her leggings. Her piss stream grows and the inside leg starts to go shiny from all the pee then the piss stream splits and she has rivers of pee running down her legs.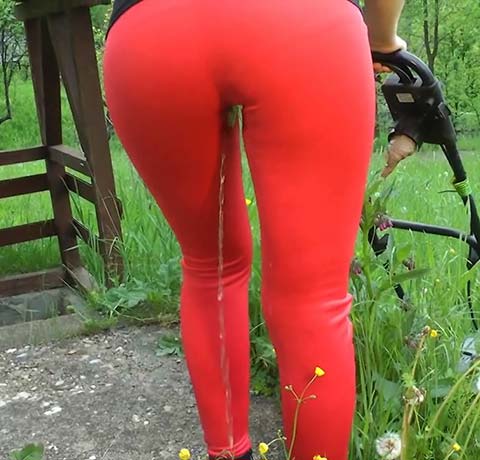 Ruby is soaking her leggings in piss, she has piss running down both legs and it is soaking into her shoes too. When her bladder is finally empty she is standing there dripping. She turns around and we get to see the front of her leggings soaked. She pulls her piss soaked leggings down and we get to see her piss camel toe, she turns around and we see her piss soaked knickers encasing her bum as well. A wonderful female desperation and wetting staring Ruby.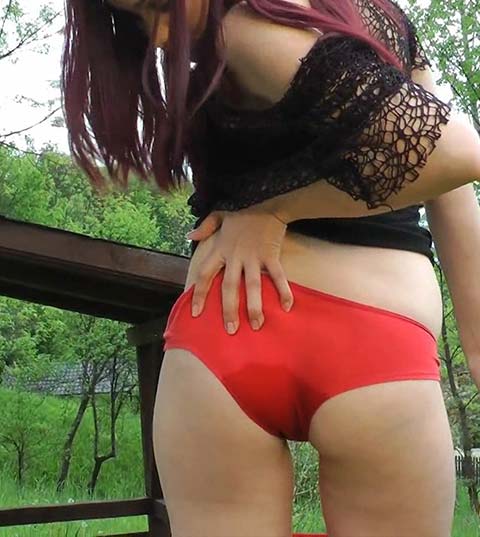 See Ruby Desperate And Pissing Here