Wetting Her Panties brings us the wonderful Charlotte we have had some great wettings with this hottie and I am hoping that we will be seeing her with some new movies at WettingHerPanties soon. If you have missed some of her previous wettings check out Charlotte Rewetting Her Panties, Panty Peeing With Charlotte and Outdoor Knicker Wetting With Charlotte. Today she is in the garden in jeans and desperate to pee. She grabs her crotch and the lets out a little pee before she grabs her denim encased crotch again.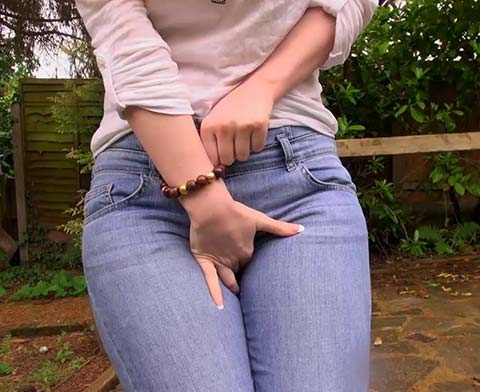 Charlotte is to desperate to pee and she has already lost control and wet her jeans. She pulls her jeans down and exposed her damp white panties. She can't hold on and starts to pee again, her panties are getting drenched in pee and her piss is splashing at her feet. She is doing a great job keeping her jeans dry even if she is soaking her panties.

Her white panties are soaked as she finishes peeing and she the grabs the crotch of her panties to see how wet they are. She looks so wonderful holding her piss soaked crotch and panties. She looks around and no one has seen her accident so she pulls up her jeans and with some piss stains in the denim walks away. Once again we have a wonderful wetting with Charlotte and she looks like she is having so much fun as she pees herself

See Charlotte Peeing In Jeans & Panties Here


Filed under: Desperation and Female Desperation and Jeans Peeing and Jeans Pissing and Knicker Wetting and Peeing and Pissing and Pissing In Pants and wettingherpanties
Posted on 05.10.16
Comments: 1 Comment


Tags: Charlotte Wetting Her Panties, Desperate To Pee, Female Desperation, Jeans Pee, Jeans Peeing, Knicker Wetting, Panty Pee, Panty Peeing, Pissing In Pants, wetting, wettingherpanties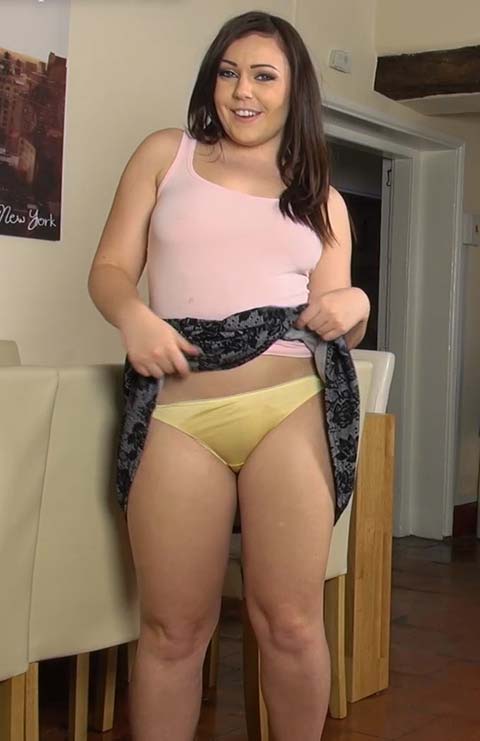 From Wetting Her Panties we have the wonderful Kacie. We have had some great posts with this hottie in the past and if you have missed them check out Pissing In Her Denim Shorts Knicker Wetting With Kacie Kacie From Wetting Her Panties Knicker Wetting and Kacie Peeing In Her Jeans. Today it is a little different she is in a skirt and a slightly see through top. When she lifts up her skirt to show her panties they are already wet. In the Wetting Her Panties movie she tells us that she was shopping and so desperate to pee that she lost control and peed in her knickers. She has kept her piss soaked panties on to give us a treat. You can make out the old damp pee patch in her panties and they are also giving her a great camel toe.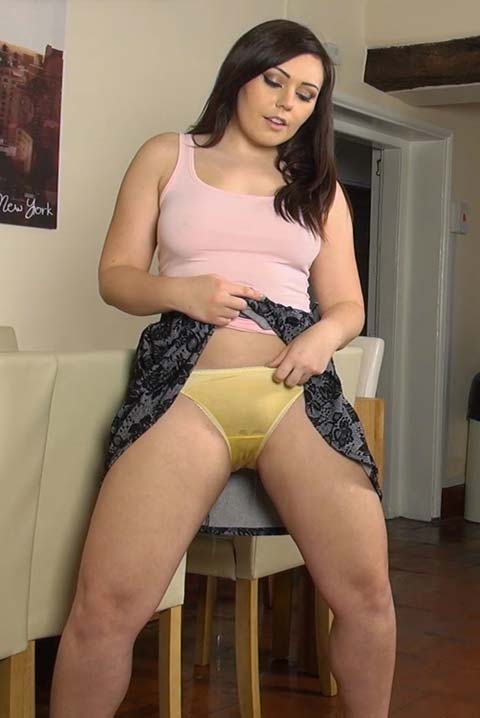 She stands there and then starts to pee. We get to see the first drips of pee soak into the cotton but the pee patch as she is peeing is not so pronounced as her panties are already wet. As her knickers are piss soaked as she is peeing her panties are already going a little see through and we can make out her pussy. The piss is running down her legs and she really does look she is enjoying herself as she pisses in her panties.

Kacie is really soaking her panties in piss and the cotton is getting more and more soaked. Her piss is splashing on the floor and pooling at her feet. Heer panties are now nearly fully soaked. She finishes peeing in her panties and they are dripping wet she turns around and leans over and what a wonderful sight. Her panties are clinging to her bottom what a kinky panty pisser. It's a pity we never get to see her pull her panties down to show us her pissy pussy. A great panty re wetting from Wetting Her Panties.

See Kacie Peeing Her Panties Here

Visit Wetting Her Panties Click Here


Filed under: Knicker Wetting and Panty Pee and Peeing and Pissing and Pissing In Skirt and wettingherpanties
Posted on 04.21.16
Comments: 1 Comment


Tags: Knicker Wetting, Panty Pee, Panty Peeing, Pissing Panty, Skirt Peeing, wetting, wettingherpanties
From Wetting Her Panties we have the lovely Kayla Louise. We have had this panty peeing hottie previously in Kayla Louise Panty Peeing Kayla Peeing In Her Yellow Panties Knicker Wetting With Wettingherpanties Kayla and Kayla Desperate And Peeing In Her Panties. Today she is in light blue underwear and a tight white singlet with no bra on. She is desperate to pee, she is holding her crotch and squirming around such a sexy sight. She grabs her crotch one last time but she can't hold on she is just to desperate to pee.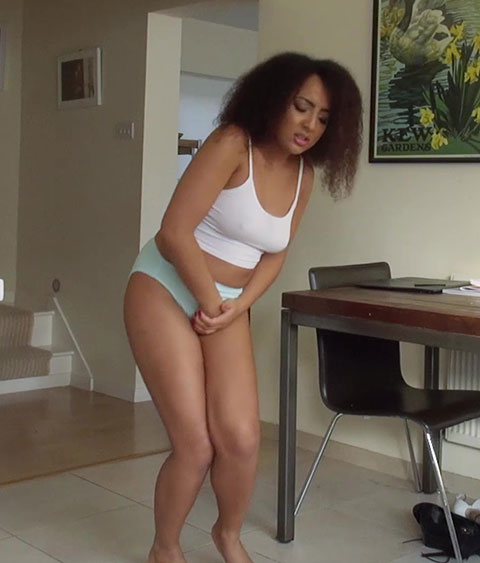 She is standing in the kitchen with her panties pulled tightly against her pussy and she starts to pee. The first drips of pee flow out and then the big stream starts. As she is pissing her panties are getting saturated she keeps on going she really was desperate and full

Her pee is flowing through her panties and splashing on the floor, the sides of her legs have pee drips running down them, this is a great panty pee. She finishes peeing and her panties are soaked. She looks down at her piss soaked panties and we get to see that they are nearly see through as they are clinging to her pissy pussy. A super sexy female desperation and panty peeing scene from Wetting Her Panties.

See Kayla Peeing Her Panties Here


Filed under: Knicker Wetting and Panty Pee and Peeing and Pissing and wettingherpanties
Posted on 01.15.16
Comments: 1 Comment


Tags: Desperate To Pee, Female Desperation, Kayla Wettingherpanties, Knicker Wetting, Panty Pee, Panty Peeing, wetting, wettingherpanties