From Real Wetting we have the lovely Claudia. She has just arrived home from work and she is desperate to pee. We have had this hottie in the past in Swimsuit Peeing From Real Wetting and Claudia Peeing In Her Shiny Tights Today she is in tight jeans and looking so sexy. She is walking up the path and grabs her crotch she really needs to pee. She hurries a little and gets to the door, she is now busting.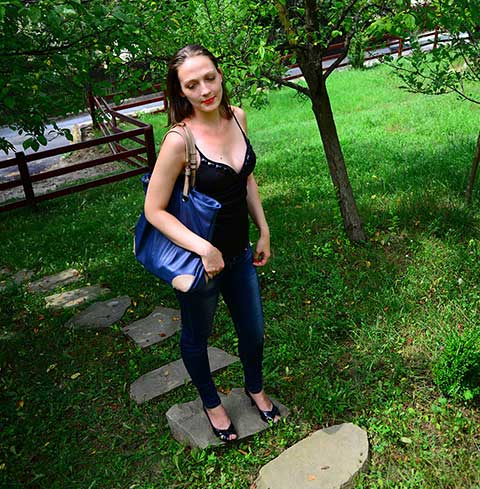 Claudia grabs her crotch and then looks in her bag for her keys she needs to pee now. She keeps looking but they are not there she squeezes her legs tighter together and then grabs her crotch. She is not going to be able to hold on. The waist band of her jeans is pressing into her bladder. She really is struggling and then it happens she loses control and starts to pee in her jeans.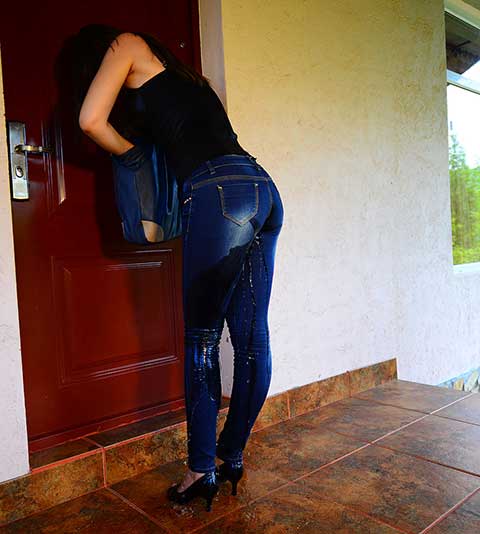 Claudia is peeing in her jeans, her piss is exploding through the denim and spraying everywhere. She has pee running down her legs and it is soaking into her shoes too. As she is peeing in her jeans the denim is getting the wonderful shiny look she really is one hot pissy mess. She finishes peeing in her jeans and as she stands there dripping she undoes them pulls them down and we get to see her piss soaked panties too. A super jeans wetting from Real Wetting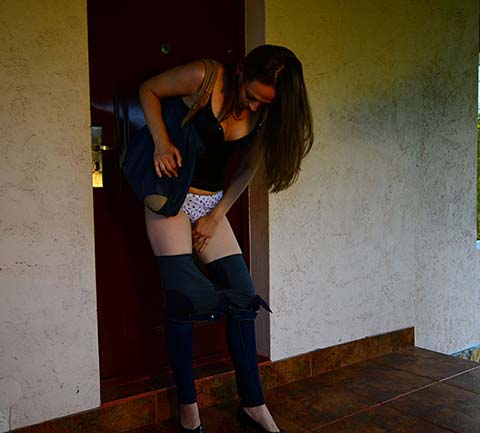 See Claudia Peeing In Here Jeans Here


Filed under: Audreys Wetting Site and Desperation and Female Desperation and Jeans Peeing and Jeans Pissing and Peeing and Pissing and Pissing In Pants and Pissing Pictures and Real Wetting
Posted on 10.10.16
Comments: 2 Comments


Tags: Audreys Wetting Site, Claudia Real Wetting, Desperate To Pee, Female Desperation, Jeans Pee, Jeans Peeing, Pissing In Pants, Real Wetting, wetting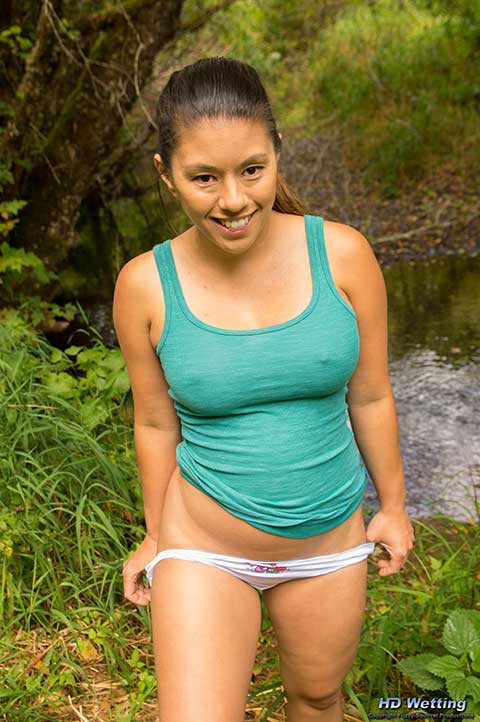 From HD Wetting we have the wonderful Nikko. We have had this hottie in the past with Peeing Fun From HD Wetting,  HD Wetting Jeans Peeing With Nikko,  Nikko Jeans And Shorts Peeing and Lesbian Peeing from HD Wetting Today we have some great photos with her. The first HD Wetting photos have her by a river, she needs to pee but is feeling a little playful so she teases and shows us her wonderful breasts. Then standing there in her hello kitty panties she starts to piss. She is pissing in her white panties and her pee is nice and yellow. It is flowing into her panties and then running down her legs. When she finishes peeing she pulls her piss soaked hello kitty panties forward and we get to see the soaking crotch of them and her pissy pussy.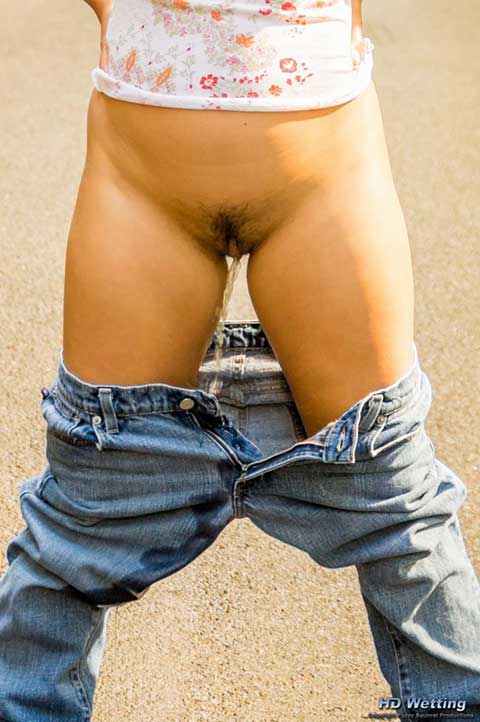 Next up Nikko is on a road in her jeans and she needs to pee. She could go to into the bushes and relieve herself but where would be the fun in that. She undoes her jeans and then pulls them down half way to expose her hairy pussy. Standing on the road she starts to piss, her piss explodes out of her vagina and hits her half pulled down jeans. The denim is starting to get soaked and then when she finishes pissing she pulls them back up and stands there in her piss soaked jeans showing us what a dirty girl she is.

Last up we have Nikki in her panties on the bed. She is topless and her bladder is bulging. She kneels down and in her panties and starts to pee. Her pee is soaking into her purple panties giving the crotch a wonderful dark look. Her pee is flowing through her panties onto her bed, what a mess she is making. When she finishes peeing into her panties she lies down in her piss puddle on the bed showing her wet pissy bottom.


Filed under: HD Wetting and Knicker Wetting and Outdoor Pissing and Panty Pee and Peeing and Pissing and Pissing In Bed and Pissing Outdoor and Pissing Pictures
Posted on 09.29.16
Comments: None


Tags: HD Wetting, Knicker Wetting, Nikko HD Wetting, Outdoor Pissing, Panty Pee, Panty Peeing, Topless Panty Pee, wetting
Today we have something a little different from Piss Domination. It stars Bella Bathory as your wife. She stands above us and starts to talk she is teasing us. This is a great toilet slave feminization POV pee video and Bella look hot in her white underwear. She starts to talk and tease showing her breasts. She then pulls down her panties and sits on the toilet seat above us. She lets out a little piss and then stops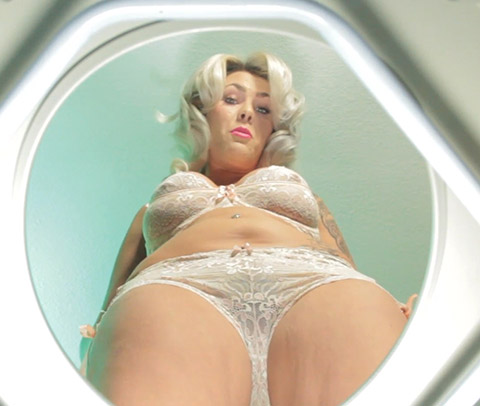 The story from Piss Domination goes like this "Look at you. This is what I come home to? I come home after a long day's work and see you going through my panty drawer. Did you put my pretty ruffly panties over your disgusting cock? Don't lie to me I watched you standing in front of the mirror, tucking your cock like a little fucking sissy bitch. I thought I married a man, but it turns out you're nothing but a sissy bitch. I think I'm just gonna make you my sissy toilet slave from now on, how does that sound?" Bella Bathory is amazing in this toilet slave feminization POV pee video"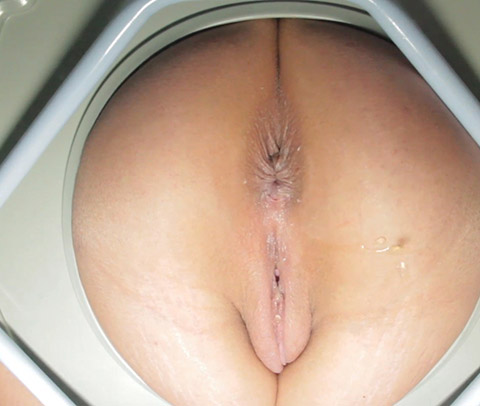 She is sitting on the toilet seat above us and starts to pee again. Her piss is golden and starts to splash down we are getting one amazing view of her pissing pussy it is getting all soppy. She finishes pissing and then stands up just look at her pissy pussy and then she turns around looking at us with her pussy above us. Super fun from Piss Domination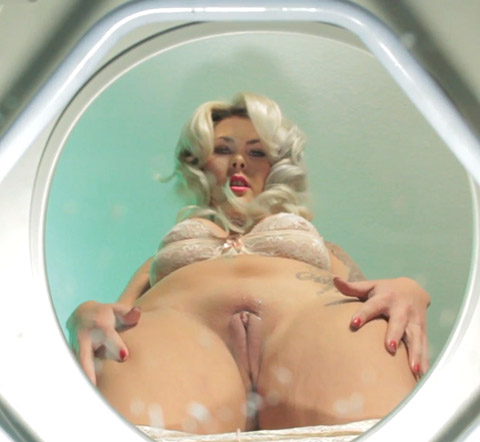 Filed under: Peeing and Piss Domination and Pissed On and Pissing and Pissing Pictures
Posted on 09.26.16
Comments: None


Tags: Bella Bathory Piss Domination, Piss Domination, Pissed On, POV Toilet Play, shaved pussy peeing
From Real Wetting we have the lovely Debbie this is the first time we have had her at Pissblog and only the 4th wetting that she has undertaken at Real Wetting. Today Debbie Is dressed in denim shorts with pantyhose underneath she is desperate to pee and has made it to the bathroom but there is one problem and that is her zipper is stuck. She is struggling to get the zipper down and getting more and more desperate to pee as she does.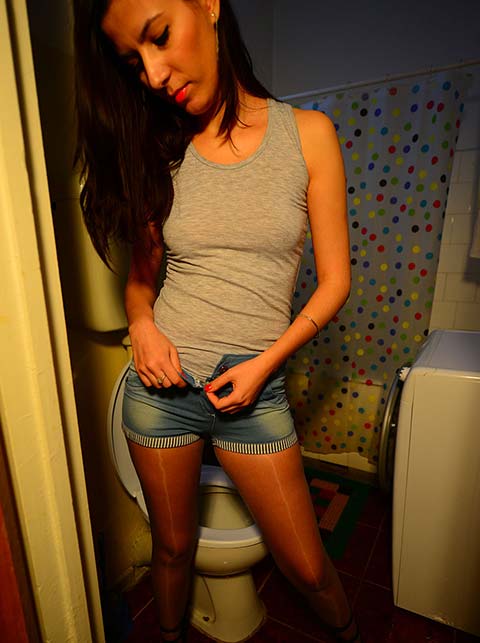 She keeps struggling to undo her zipper but her bladder is to full, she can't hold on and starts to pee in her shorts. She is pissing in her shorts and her pee is exploding through the denim and soaking into her pantyhose. Her pee stream gets stronger and stronger it is splashing on her lower leg soaking her ankle and running down to her shoes and feet.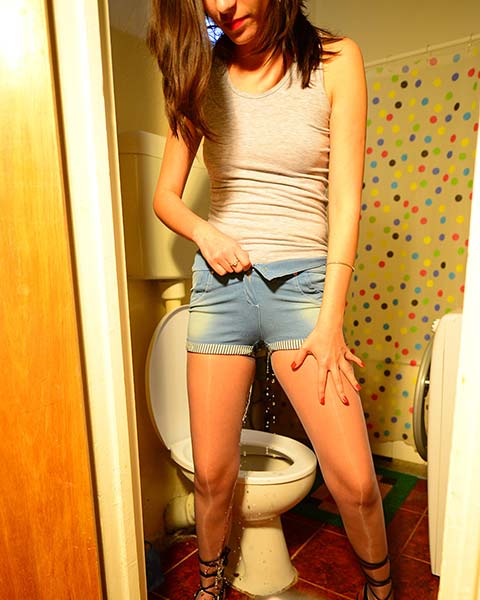 Debbie is making a big pissy mess of herself her shorts are soaked and her pantyhose have rivers of pee flowing down them. When she finally gets herself under control and finishes peeing in her shorts she turns around and we can see that the shorts are fully soaked and clinging to her lovely bottom such a wonderful view.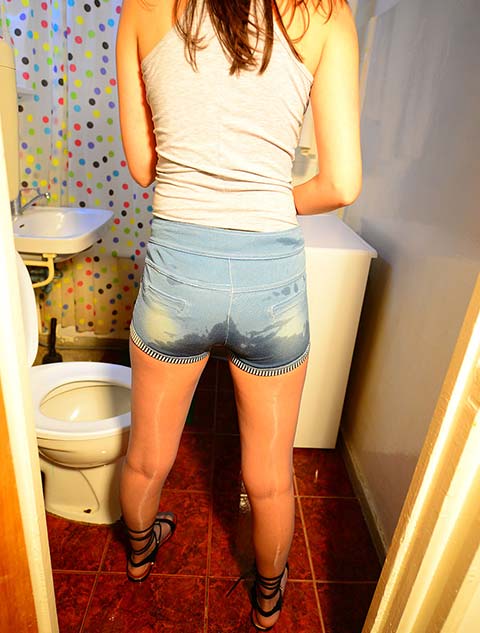 See Debbie Pissing Her Shorts Here





Filed under: Audreys Wetting Site and Babes Peeing and Pantyhose Pissing and Peeing and Pissing and Pissing In Shorts and Pissing Pictures and Real Wetting
Posted on 10.31.14
Comments: 2 Comments


Tags: Audrey's Wetting Site, Debbie Real Wetting, Desperate To Pee, Female Desperation, Pantyhose Pissing, Real Wetting, Shorts Pissing