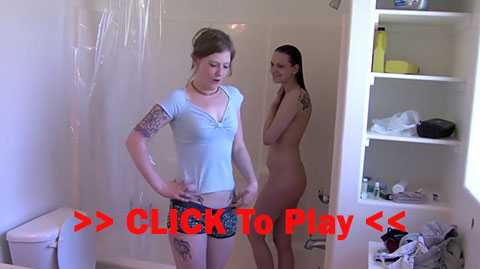 From HD Wetting we have the sexy Mikki and Page. Mikki was one of the first peeing stars at HD Wetting and we have had some great lesbian peeing movies with her and Sammy in the past. If you have missed them check out HD Wetting Lesbian Peeing – Lesbian Panty Peeing From HD Wetting – Sammy Tickled Till She Pees and Sammy Desperate And Pissing Her Panties Mikki left HD wetting and then returned for a while making some very sexy lesbian peeing videos again and today we have her with Paige. We join them as Paige is having a shower and Sammy comes into the bathroom and is desperate to pee. She is in shorts and a tight t-shirt and starts to flirt with Paige in the shower.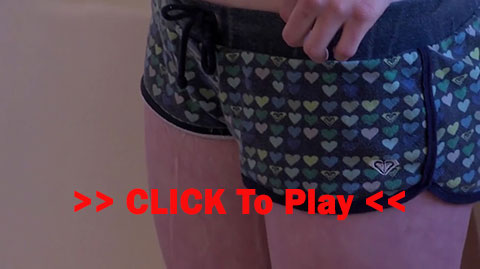 Mikki opens the shower curtain waiting to get in but Paige has a demand and that is that Sammy has to pee in her shorts before she can enter. Mikki is very desperate and is bouncing around trying to hold on her small breasts bouncing up and down an then with reluctance she stands still and starts to pee in her shorts. There is pee flowing through the shorts and pee is running down her legs. When she finishes peeing she spins around and we cans see her legs glistening in piss.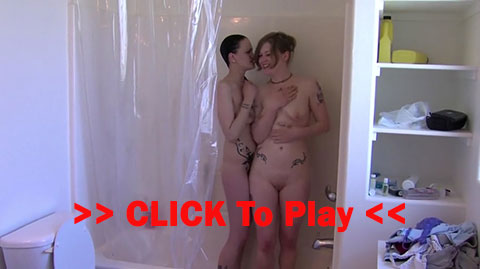 She has finishes pissing in her shorts her clothes off and gets into the shower where they starts to make out together. These two hotties are wonderful and they really do love playing with each other. They finish showering and we get to see Mikki nude and dripping. It is a shame that these two have moved on as they had some great lesbian peeing scenes. If you enjoy this and want to see more check out HD Wetting as there are lots with Mikki Page and Sammy

See Mikki Pissing Her Shorts Here


Filed under: Babes Peeing and Desperation and HD Wetting and Lesbians Peeing and Movies and Peeing and Pissing and Pissing In Shorts and Pissing Movies and Pissing Videos
Posted on 11.10.17
Comments: None


Tags: Desperate To Pee, Female Desperation, HD Wetting, HD Wetting Movie, Lesbian Pissing Video, Mikki HD Wetting, Paige HD Wetting, Pissing In Shorts, Pissing Movie, shorts peeing, Shorts Pissing, wetting
From Ineed2pee we have the wonderful Nikki Next. Nikki is such a lovely and bubley wetter and now we get to see her in a pee video. We start off with her desperate to pee outdoors in tight pants. For this peeing scene this is what was written with the desperation and wetting movie. "Nikki is always a joy to work with. I'm going to share a personal secret with you. When I first met her, she was down to shoot all my other stuff but was POSITIVE she could not pee her pants… she thought it was weird, had never done anything like that before and was sure she'd have a problem with getting camera shy and actually wetting on camera…. well guess what?? After doing 2 wetting scenes, we realized she was great at it and surprised herself! She rarely shoots for anyone but always enjoys shooting for ineed2pee and always tells me when she's in town because she thinks it's so fun to pee her pants!"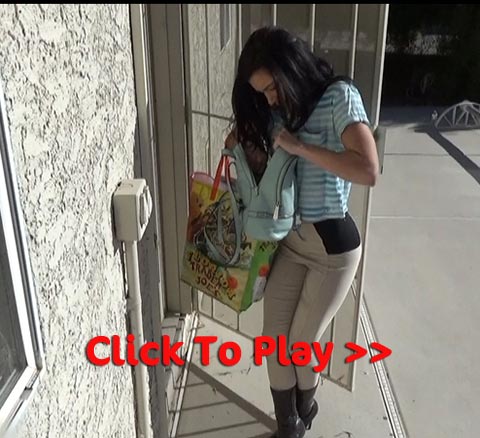 After watching her desperate and wet in tight pants we join her at the restaurant Nikki Nexxt is your super sexy and adorable desperate waitress today & you get a nice front & back shot of her teetering and squirming in her skintight jeans to try and keep them dry at work instead of losing all bladder control and humiliating herself by pissing her jeans!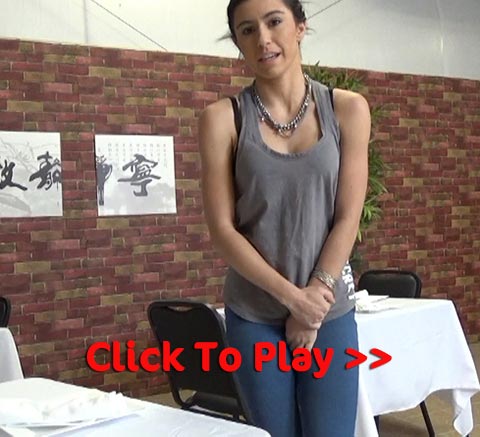 Last up we join her and it is our chance for you to connect with Nikki Next as herself as she tells you some tantilizing wetting stories from her past! In real life, she's actually quite shy and reserved and, as always, super adorable in her demeanour and how she conveys her desperation, almost shyly with embarrassment!. Super sexy female desperation and wetting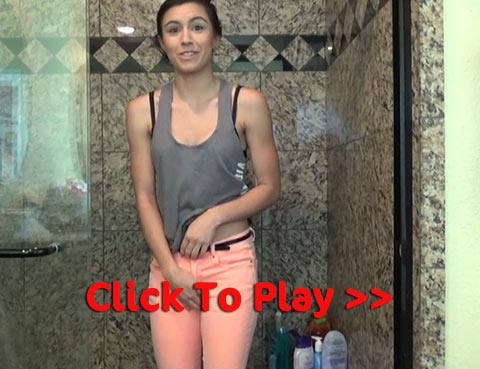 Filed under: Babes Peeing and Desperation and Female Desperation and Ineed2pee and Jeans Peeing and Jeans Pissing and Movies and Peeing and Pissing and Pissing In Leggings and Pissing In Pants and Pissing Movies and Pissing Videos
Posted on 11.07.17
Comments: 1 Comment


Tags: Desperate To Pee, Desperation Movie, Female Desperation, Ineed2pee, Ineed2pee Movie, Jeans Pee, Jeans Peeing, Nikki Next Ineed2pee, pants peeing, Peeing Movies, Pissing In Pants, Pissing Leggings, Pissing Movie, Pissing Movies, wetting
From Piss Japan TV we have some more Asians pissing in these peeing pictures and pissing video. We have been having some great piss videos with school girls peeing. If you have missed some of them check out Schoolgirls Caught Pissing , Japanese Ladies Spreading Pussy And Pissing Today we are outdoors and following around two young hotties they are in their uniforms and having fun in the sun when they get the desire to pee.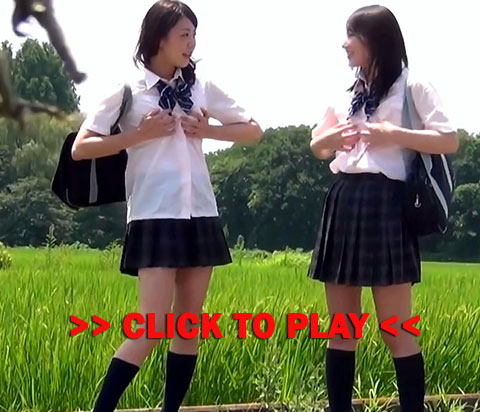 There are no toilets around and these two sexy Asians are feeling free and kinky. They find what they think is a secluded spot and look around there is no one they will be able to piss in private. They pull down there panties and lift up there dresses exposing their hairy pussys. This really is starting to be a great Asian pissing video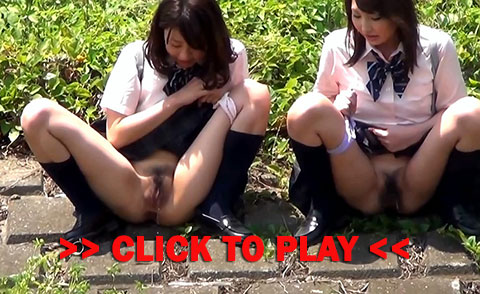 They have pulled there panties down and now they squat with their skirts pulled up. We are getting a wonderful view of their hairy pussies and they spread their legs wide the piss starts to flow. The pee streams start slowly and then increase in power till they are spraying piss everywhere. This is a wonderful sight. Two Asian school girls pissing in public. When they finish pissing they wipe their pussies pull their panties up and walk off. We were so lucky to catch these ladies pissing for us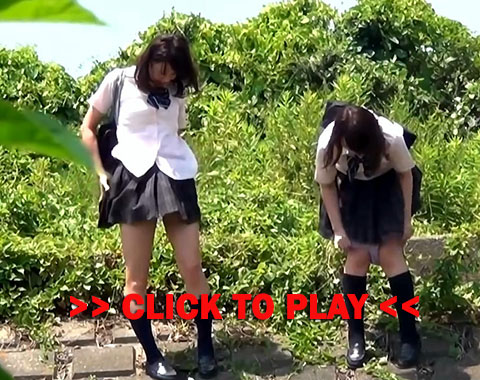 Filed under: Asian Pissing and Caught Pissing and Hairy Pussy Pissing and Japanese Pissing and Japanese Pissing Movies and Movies and Outdoor Pissing and Peeing and Pissing Movies and Pissing Outdoor and Pissing Pictures and Pissing Videos and PissJapanTv and Public Pissing and Voyeur Peeing
Posted on 10.23.17
Comments: 1 Comment


Tags: Asian Peeing, Asian Piss Movie, Asian Pissing, Caught Peeing, Caught Pissing, Japanese Peeing, Piss Japan Movie, Pissing Movie, Pissing Movies, Pissing Outdoors, Pissing Pussy, Public Peeing, school girl, school girl peeing, Voyeur Peeing, Voyeur Pissing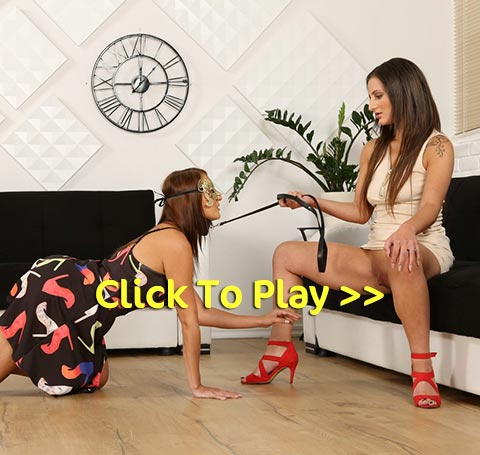 Vipissy brings us some wonderful lesbian pissing staring Nicolette Noir & Katy Rose in some Submissive and Pissy play. We join them as Katy Rose and Nicolette Noir enter the room Katy is lead over to the sofa and then Nicolette lies down naked with her pussy on show. She know that Katy is horny and waiting for her piss. As she starts to piss her pussy lips expand a little and piss starts to shoot out of her pee hole the pee stream is glistening in the light and then it is splashing all over Katy Rose's tongue as she drinks the pee down.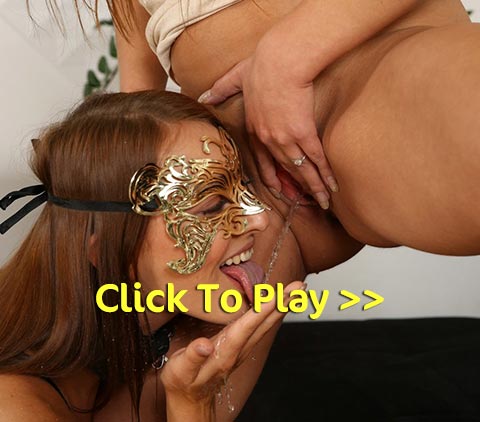 Nicolette Noir is so horny now and her piss soaked lesbian pussy is still dripping with pee. She needs to drink some piss so she takes Katy off the leash and the both strip off. Nicolette Noir lies on the floor and Katy unleashes her piss stream at her. She is getting piss sprayed on her and then she gets the piss sprayed straight at her mouth. She is drinking it down and needs to cum she is so turned on.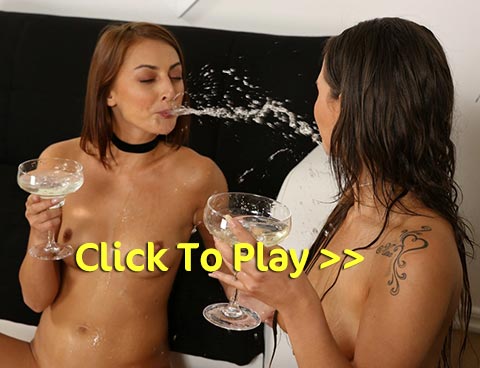 They continue to take turns to pee on each other drinking down the golden pee. They are both shining with piss and then they start to pump each other with a dildo. They both end up cumming quickly and then they finish off with a big glass of piss. Vipissy really does bring out the hottest lesbian pissing scenes and today these pee pee babes are no different
See Nicolette Noir & Katy Rose Pissing Here

Filed under: Babes Peeing and Drinking Piss and Lesbians Peeing and Movies and Peeing and Pissing and Pissing Movies and Pissing Videos and ViPissy
Posted on 10.08.17
Comments: None


Tags: Katy Rose Vipissy, Lesbian Pissing Video, Lesbians Peeing, Nicolette Noir Vipissy, Peeing Movies, Piss Drinking, Piss Drinking Video, Pissing Movie, ViPissy, Vipissy Movie, Vipissy Pictures
From Piss Japan we have three schoolgirls caught pissing outdoors. Following from the last post from Pissjapan Japanese Ladies Spreading Pussy And Pissing we are back out and in a similar spot when our hidden piss cam spots three school girls. They are in shorts skirts and tight white shirts and there are looking for a place to pee. One of them is rubbing her bladder, she needs to pee bad. They spot a place to pee and climb a fence I bet this isn't helping the pressure on their bladders and I wonder if they are already spurting pee into their panties.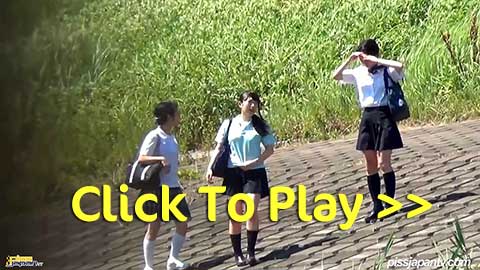 They climb the fence and find a good position to pee. They starts to pull down their panties and it is unfortunate that we don't see how wet they are already. The wind is blowing but the skirts are not blowing up and flashing their panties. They get the panties down and secure them around their legs they then squat down. We are further away from the last time that we were spying on school girls peeing so we are not getting such a great pussy shot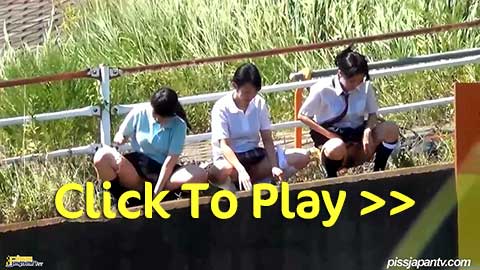 They have squatted down and spread their legs we can make out the dark patch of pussy hair and then the school girl in the middle starts to pee. The piss stream shoots out and her friend beside her starts to pee. We have to peeing pussies spraying piss. The school girl on the lefts starts to pee too and we have three pissing puissies for our enjoyment.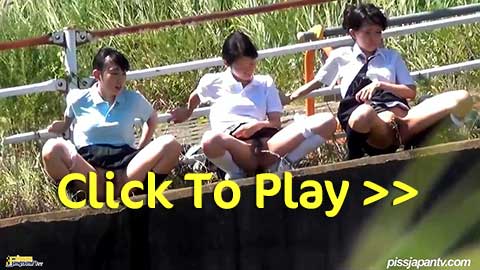 See The School Girls Pissing Here


Filed under: Asian Pissing and Caught Pissing and Hairy Pussy Pissing and Japanese Pissing and Japanese Pissing Movies and Movies and Outdoor Pissing and Pee Asian and Peeing and Pissing and Pissing Movies and Pissing Outdoor and Pissing Videos and PissJapanTv and Public Pissing and Voyeur Peeing
Posted on 09.23.17
Comments: None


Tags: Asian Peeing, Asian Pissing, Caught Peeing, Caught Pissing, Hidden Toilet Cam, Japanese Peeing, Outdoor Pissing, Pee Asian, Peeing Voyeur, Piss Japan Movie, Pissing Movie, Pissing Movies, Skirt Peeing, Voyeur Peeing, Voyeur Pissing, Wet In Public