What can be better than Female Desperation & Panty Pee? I haven't posted anything from wettingherpanties for a while so I just had to add these hot female desperation and public panty pee pissing. This is really a stunning set of desperation and spandex pee photos. Outdoors desperation pants pissing and panty wetting just does not get more sexy. I always find outdoor desperation wetting better than the indoor female desperation wetting sets. look how wet her lycra pants get with her hot pee. So she dances around for a while desperate to pee then she pisses into her spandex pants till they have great piss streams down both legs. This public wetting is not enough for sabrina from wetting her panties she pulls her wet with piss leggings down and pees through her panty for us. She must have been so desperate to pee as she does have a lot of piss and what a mess she makes. Her panty is full of piss and the leggings are just soaked in hot urine. The last act for us is that she them pulls up her pee soaked spandex pants to show us her big piss patch
This is really a lovely outdoor female desperation scene it has it all desperation spandex pants pissing some panty pee and then the wonderful shot of her standing their with her bum encased in her pissed in leggings. saraphina from wettingherpanties is a wonderful pee model .
You can see more from this female desperation set but clicking here

Filed under: Desperation and Female Desperation and Knicker Wetting and Outdoor Pissing and Panty Pee and Peeing and Pissing and Pissing In Pants and Public Pissing and wettingherpanties
Posted on 12.14.07
Comments: 6 Comments

Ineed2pee and pee go together so well female desperation, panty peeing, public wetting or indoor peeing you cant get much better for you buck or your bladder and here is the lovely Janessa
Janessa really, really has to go pee right now, but someone is occupying the bathroom. She knocks on the door and tries to get him to hurry up, but he takes his sweet time as he goes about his business. Finally she can't hold the piss back any longer and it comes streaming out through her panties and jeans. She can't believe her boyfriend is going to see her like this when he gets out! She feels like running to hide, her pants are all pissy. She is dying of embarrassment!
Female desperation is so nice and ineed2pee mixes the desperate to pee scenes and the panty and pants peeing together just great. I will soon have to post one of my favourite ineed2pee movies maybe for Christmas so do pop back for some more female desperation
You can visit ineed2pee by clicking here or just click the banner

Filed under: Desperation and Female Desperation and Ineed2pee and Jeans Peeing and Panty Pee and Peeing and Pissing and Pissing In Pants
Posted on 12.07.07
Comments: None

After yesterdays desperation wetting I thought I would post this female desperation set from ineed2pee. True female desperation is what ineed2pee is all about. This set is hot the pee flows through her jeans and onto the floor. Here blue panties are soaked in pee too. Panty pee and wet jeans are just some of the scenes that are hot at ineed2pee. If you haven't seen any female desperation, public pissing, panty pee, from I need to pee Click Here to see one hot trailer video that shows what ineed2pee is all about. It has Female desperation real wetting and all that makes ineed2pee great. I just love female desperation and seeing how desperate to pee the models become I hope you enjoy this set Of female desperation in jeans See it by clicking here


Filed under: Desperation and Female Desperation and Ineed2pee and Jeans Peeing and Peeing and Pissing and Pissing In Pants
Posted on 11.22.07
Comments: None

Desperate to pee and peeing in her jeans. Audrey from realwetting (Audrey's Wetting Site) has just updated her desperation site with a really hot female desperation movie. She floods her jeans with hot piss and does she piss she fully soaks her tight jeans with pee.

She wrote this about this desperation movie "I was coming home from a Saturday at the office, I held my piss the whole day so when I got back home I barely managed to take my shoes off and just pissed myself right there, wetting my jeans. This clip is one of my favorites. Jeans wetting must be the best thing ever. I get so excited wearing skin tight jeans sometimes, I just let go and piss myself." CLICK HERE TO SEE MORE

This jeans peeing movie is wonderful and is available over at Audrey's Wetting Site. Check it out now and support a real amateur making her own desperation movies



Filed under: Audreys Wetting Site and Desperation and Female Desperation and Peeing and Pissing and Pissing In Pants and Real Wetting
Posted on 11.21.07
Comments: 1 Comment

How hot are these photos from wetting her panties? Two hot chicks peeing in their jean out in public. The look of both of them together with big pee patches in their jeans is just lovely. I bet they were desperate to pee before this and that that desperation made them pee a bigger stream through the tight denim. Pissed in jeans always makes a great look. I do love when the pee has run down the legs and the pants leg has the big dark patch of urine. The third picture is wonderful as you can see here stream pf piss flowing through the crotch of her jeans. Wetting her panties has some great Female Desperation shots and I love how when the peeing is done the ladies will show the wet panties and some times they show their pussy too


Click the picture to see the bigger jeans wetting photos
If you want to see more female desperation jeans pissing or knicker wetting
Visit Wetting Her Panties By Clicking Here


Filed under: Desperation and Jeans Peeing and Outdoor Pissing and Peeing and Pissing and Pissing In Pants and Public Pissing and wettingherpanties
Posted on 11.14.07
Comments: 2 Comments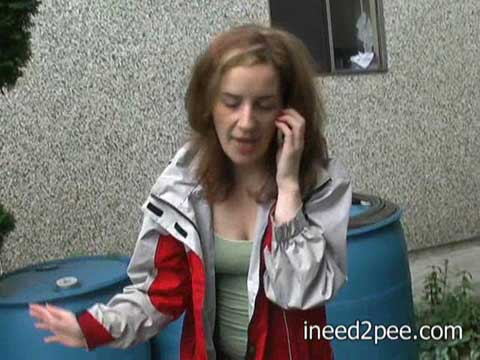 She just did one of the hottest desperation scenes for Halloween over at ineed2pee. When she loses control of her bladder it just floods out. In the Halloween scene she is a hot nurse and when she finally loses control of her desperation her wet panties are so soaked in pee that they are nearly see-through. Unfortunately I don't have the desperation movie for you from this hot piss scene but i do have this mix video from ineed2pee. Just click the picture to see it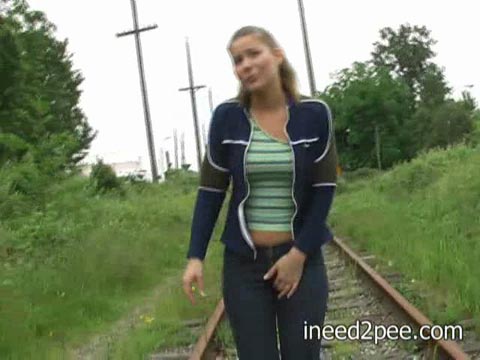 I thought as I think she and Candi are the best desperation models at I need to pee I would post this little preview movie it has the hot Alice so desperate that she loses control and it even has Marla peeing her knickers out doors So enjoy this ineed2pee peeing preview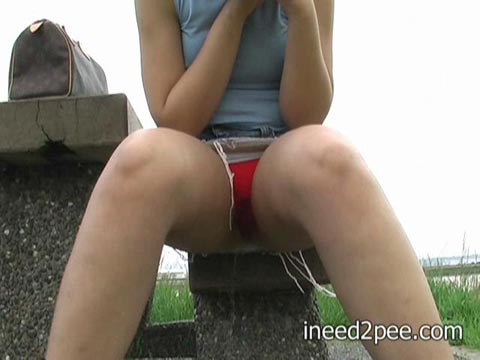 You can see all these female desperation scenes at Ineed2pee


Filed under: Desperation and Female Desperation and Ineed2pee and Knicker Wetting and Movies and Peeing and Pissing and Pissing In Pants and Pissing Videos
Posted on 11.07.07
Comments: None