From Pisshunters we have a voyeur peeing movie with three ladies. I have always enjoyed the stranger Pisshunters movies and today we have a squatting accident. We join the action as one of the blonde ladies is squatting down to pee. As she squats down she hits a branch with her bare bottom she looks back and then squats again not thinking anything of it. Her friend is already squatting and peeing and you can see her big powerful stream as it splashes into the dirt.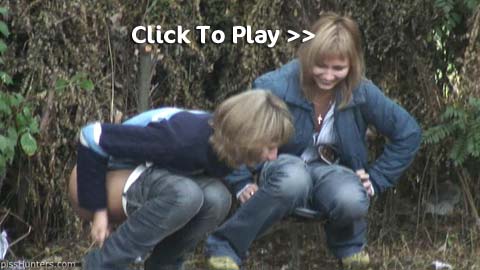 There are now two ladies peeing and the one who didn't scratch her ass is letting out a great stream she nearly loses her balance but this doesn't stop her piss flowing out. One of their friends joins them in this piss spot and she pulls her pants down and releases. The first one is still pissing it would have been great if we had seen her when she walked into shot desperate to pee,  it could of been like Desperation & Voyeur Pissing From Pisshunters a really great female desperation from Pisshunters.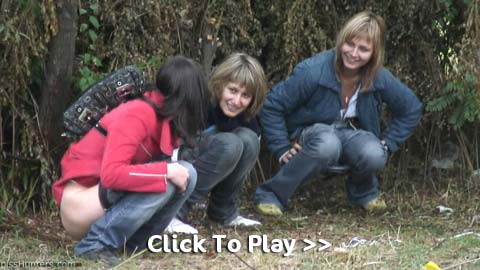 There are three ladies peeing in the grass and it's a lovely sight, two finish peeing and get up, one walks off and the one who must have been so desperate stands with her friend. Her friend finishes peeing and then finds that she has a big scratch on her bottom from the stick. She really has done some damage and then when she is pulling up her jeans she hurts her finger this is not a great outdoor pee for her.
See The Ladies Caught Peeing Here

Visit Pisshunters Click Here