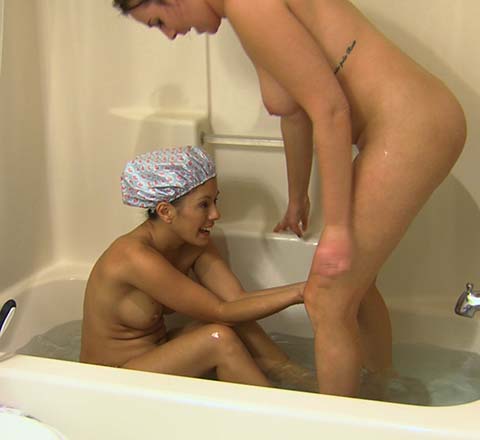 Today we have some great peeing action from HD wetting. We start off with the lovely Nikko and Alisha. We have had these two hotties previously in Pissing On Nikko Alisha And Nikko From HD Wetting Alisha And Nikko Bondage Pee Movie and HD Wetting Lesbian Panty Pee. Today they are in the bath tub, they are nude and making out. Alisha stands up and showing her shaved pussy she starts to piss. We get a great shot of her pissing pussy splashing the camera and then she gets back into the bath and continues making out with Nikko. See Alisha Pissing In The Bath Here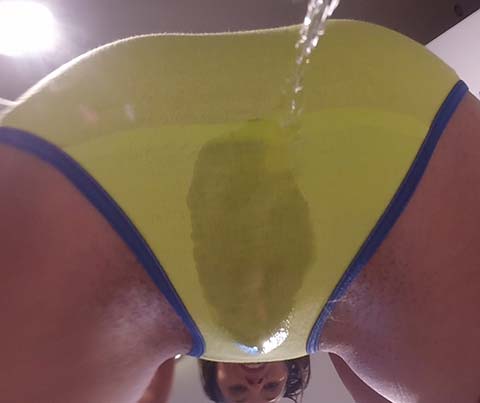 Next up we have Nikko topless and in yellow panties. She is desperate to pee and has a plan, she has laid out a camera and still wearing her panties she squats over it and starts to pee on the floor. pee drips appear in the yellow fabric and then the little pee drips turn into a flood and she has piss splashing all over the camera. A great point of view piss. It really is as if she is peeing on us. See Nikko Peeing Over The Camera Here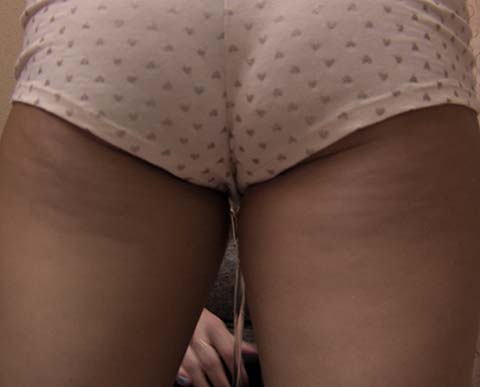 Last up Nikko is desperate to pee but Alisha is on the toilet. She pleads for her to finish but as we know Alisha is vindictive and makes Nikko pee in her shorts in front of her. We get to see as Nikko starts to piss and she has pee flowing through the crotch and then it is splashing on the floor and soaking her feet a nice shorts pee from HD Wetting. See Nikko Peeing Her Shorts Here


Filed under: HD Wetting and Knicker Wetting and Lesbians Peeing and Panty Pee and Peeing and Pissing and Pissing In Shorts
Posted on 05.07.16
Comments: 1 Comment


Tags: Alisha HD Wetting, HD Wetting, Knicker Wetting, Nikko HD Wetting, Panty Pee, Panty Peeing, shaved pussy peeing, Shorts Pissing, wetting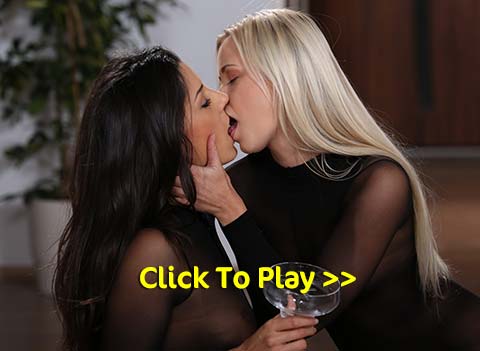 From Vipissy we have the sexy Dido Angel & Alexa Tomas and we are in for some great lesbian pee today. If you have missed some of the previous lesbian peeing posts from Vipissy check out Blonde Lesbians Pissing Vipissy, Lesbian Pissing From Vipissy ,Vipissy Peeing Lesbians and Three Lesbians Peeing Vipissy. Today Dido Angel & Alexa Tomas are dressed in crotchless bodystockings and look so hot, their shaved pussies being on show is a great look and then Dido Angel starts to pee. You can see the lesbian pee movie here.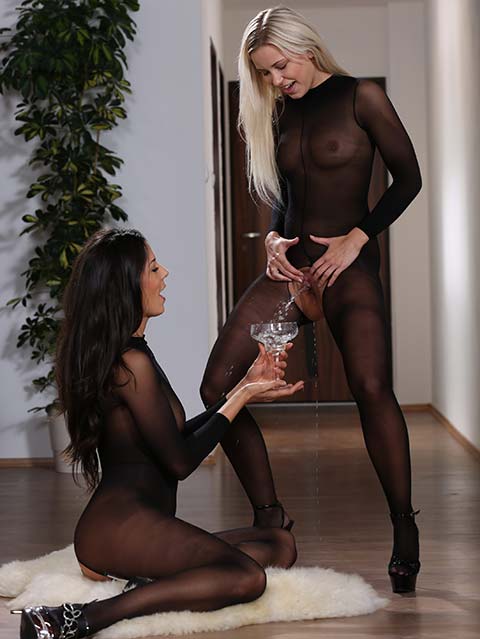 As Dido is peeing in the bodystocking filling a glass she had drips of piss running down her legs. She finishes pissing and then plays with Alexa and gets soaked in her piss. They are both now soaked in piss and their Bodystockings are dripping wet. They keep pissing and licking till they are dripping messes and then they strip off there pissy bodystockings and are nude and shining from piss.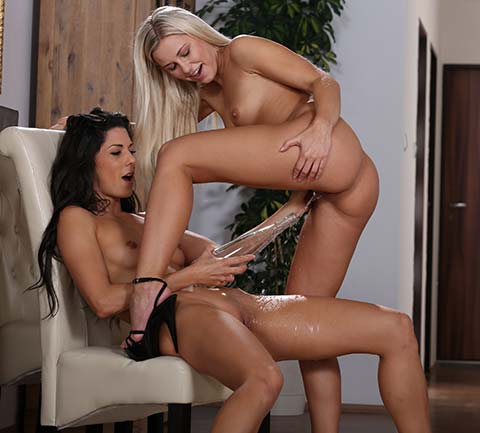 The Lesbian peeing Action doesn't stop here they are now nude and starts too play and piss on each other. This is great lesbian pissing Dido Angle has such a big piss stream and Alexa Tomas loves it as she gets more golden pee splashed over her body. They both end up with their makeup smeared, hair soaked in piss and very content. See The pictures of this lesbian piss encounter here.

See The Lesbian Piss Movie Click Here

View the Lesbian Pee Pictures Here


Filed under: Babes Peeing and Drinking Piss and Lesbians Peeing and Movies and Peeing and Pissed On and Pissing and Pissing in Bodysuit and Pissing Movies and Pissing Videos and ViPissy
Posted on 04.07.16
Comments: 1 Comment


Tags: Alexa Tomas Vipissy, Dido Angel Vipissy, Lesbians Peeing, Piss Drinking, Pissing Movie, shaved pussy peeing, ViPissy, Vipissy Movie
From HD Wetting we have the lovely Sosha and sexy Alisha back for some more lesbian pee play. We start off with Sosha dressed as a nurse and Nikko on the bed it is Sosha's last appointment of the day and she has been busting to pee for ages. As she is listing to Nikko she is getting more and more desperate she crosses her legs trying to hold her pee in but is to desperate and loses control peeing in her white stockings. As she is peeing the piss streams down her stockings making the pee stain so vivid she looks so sexy a pissy wet mess. Nikko is not happy her nurse has pissed herself she tells Sosha that she will tell her superior. Sosha standing in her piss soaked pantyhose and pleads for her not to. Nikko has one demand that Sosha in her piss soaked nurses uniform give her head till she cums. A super stocking wetting and lesbian licking movie. See Sosha Piss Herself Here.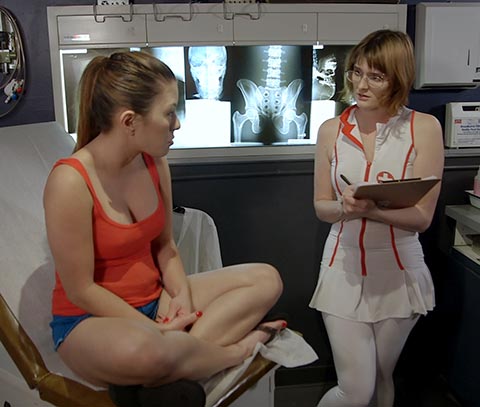 Next up we have Sosha bound and in her underwear Nikko has a spanking implement and proceeds to spank her. Sosha is so desperate that the shock as she is getting spanked is to much and she loses control and pees in her panties. As Sosha is peeing the piss is running down her legs and soaking onto the floor. Nikko pleased with herself and now horny unties Sosha and licks her out till she cums. See Sosha bound and pissing here.
Last up we have Nikko bound naked and desperate to pee we can see her bulging bladder and then Sosha starts to tease her. Sosha is tickling and prodding Sosha's bladder taking great pleasure in tormenting the desperate Nikko. Nikko is trying as hard as she can to hold on but her bladder is to full and she loses control and starts  pissing. She has pee running down her legs and her feet are getting wetter and wetter .A great bound nude pissing. See Nikko Piss Here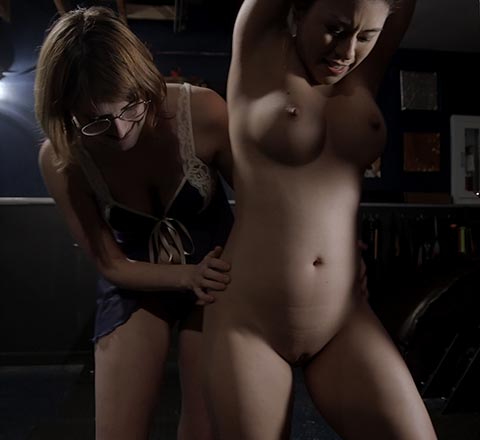 Filed under: HD Wetting and Knicker Wetting and Lesbians Peeing and Panty Pee and Pantyhose Pissing and Peeing and Pissing and Pissing In Leggings and Pissing In Tights
Posted on 03.15.16
Comments: None


Tags: bound pissing, HD Wetting, Knicker Wetting, Lesbians Peeing, Nikko HD Wetting, Nude Peeing, Panty Pee, Panty Peeing, Sosha HD Wetting, Uniform pee
From Vipissy we have some more wonderful lesbian peeing. If people would like to see couple peeing from the site let me know in the comments and I will post some. We have had some great lesbian peeing from Vipissy in the past and if you have missed some of them check out Megan Rain And Gina Gerson From Vipissy, Paula Shy And Kitty Jane Lesbian, Three Lesbians Peeing Vipissy and Lesbian Pissing Threesome Vipissy. Today we have Sweet Cat And Puppy. We starts off with Sweet Cat sleeping and being played with by Puppy.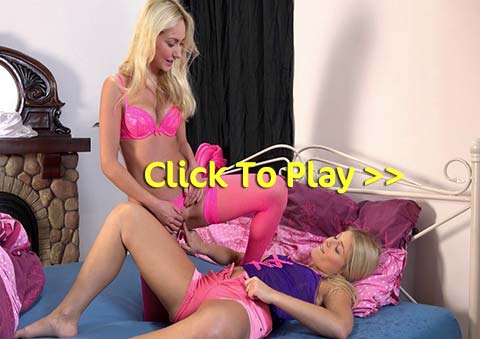 The story from Vipissy Goes Like this" Puppy loves the weekend and she's always anxious to make the most of it with Sweet Cat. Cat is exhausted after a long week, but lucky for her, Puppy is always looking to make her feel appreciated. Puppy elicits Cat to stray into a wet dream that wakes her in a happy mood. Puppy likes what she sees, and is happy to give Cat more than a set of wet shorts, kneeling on one knee and spraying Cat down. Puppy shakes every bit of sleepiness away from Cat, helps strips her down, and then waits for Cat to make it rain for her. Before busting into Cat with a golden shaft, Puppy waits for her to piss on all fours. Pushing things is part of Puppy's character. She finds herself on one knee and with her other leg stretched over a pillow, releasing a nice stream into Cat's hands. As Cat's drive peaks, she sits on the bed rail, overcome with her uncontrollable need to piss again. Her output matches her excitement, putting out excellently. After Cat drops back for one more piss, the girls wrap their wet day up rolling their hair over their wet bed."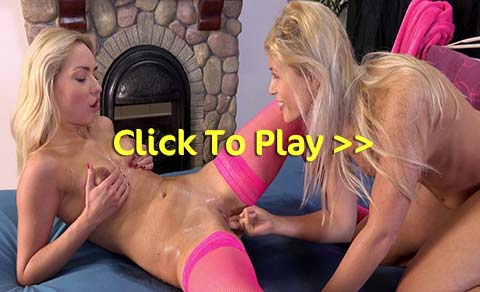 Once again we have a great lesbian peeing movie that starts off with some shorts peeing and then we get it all. Piss drinking pissy licking pee soaked hair and lots of pissy orgasms. Vipissy really is the best lesbian peeing site out there and if you want to see more peeing movies and piss pictures from them check out the Vipissy Category here.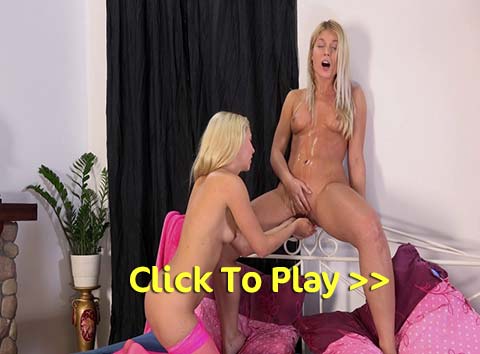 See The Blonde Lesbians Peeing Here


Filed under: Babes Peeing and Drinking Piss and Lesbians Peeing and Movies and Peeing and Pissing and Pissing In Bed and Pissing Movies and Pissing Videos and ViPissy
Posted on 01.28.16
Comments: 1 Comment


Tags: Lesbians Peeing, Piss Drinking, Pissing Movie, Puppy Vipissy, soaked in piss, Sweet Cat Vipissy, ViPissy, Vipissy Movie
From Vipissy we have the sexy Antonia Sainz & Morgan we have had Antonia Sainz previously in Antonia Sainz From Vipissy and Lesbian Peeing Movies And Pictures today she joined by Morgan for a very wet and messy lesbian piss session. It has it all some shorts wetting, panty pissing and lesbian pee drinking this is a scene that will make any lesbian pee fanatic happy.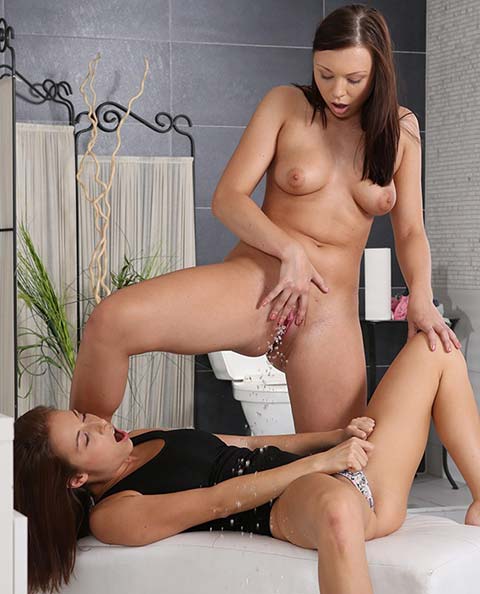 The story from Vipissy goes "Antonia, is on a business call when she notices a young tourist holding her crotch as if she is bursting to pee. The young tourist explains she can't find a bathroom but has to go so bad that she has wet her jean shorts and will explode all over the sidewalk if she doesn't find a toilet. Antonia lets the young tourist use her bathroom in her apartment. Antonia shows the young girl to the bathroom but can't bring herself to leave. She sneaks behind a wall and watches as the young tourist lifts her leg to piss all over the toilet and bathroom. Completely turned on by this scene Antonia wants the young girl so bad she can't help but enter the bathroom and tell the girl she must have her. Wasting no time the two girls get naked and engage in some sensual lesbian pussy play. The young tourist hasn't wasted all her pee though and gives her host a warm golden shower, drenching her pretty little black dress. Now its Antonia's turn to give the young girl some of her own pee and pisses directly into the young girl's mouth. Now that the two are warmed up they bust out their giant red dildo and take turns fucking each other's tight little pussys. Antonia isn't satisfied and wants more wet pee play. She gets out a giant bowl for both girls to pee in. Filling up the bowl it's time for a real golden shower as the girls drench themselves in the warm golden nectar, covered from head to toe. "See the Lesbian Peeing Pictures Here

This is great lesbian pissing and to finish off we have the lesbian pee trailer so you can watch as these two hot lesbians soak each other in warm and golden piss. I just love watching these two as they are really enjoying there lesbian piss play and Antonia Sainz soaked in pee what more could we want, enjoy the lesbian pissing. Watch The Lesbian Piss Movie Here

See The Lesbian Peeing Pictures Here

Watch The Lesbian Peeing Movie Here


Filed under: Babes Peeing and Drinking Piss and Lesbians Peeing and Movies and Peeing and Pissed On and Pissing and Pissing Movies and Pissing Videos and ViPissy
Posted on 01.04.16
Comments: 6 Comments


Tags: Antonia Sainz Vipissy, Lesbians Peeing, Morgan Vipissy, Piss Drinking, Pissing Movie, shaved pussy peeing, ViPissy, Vipissy Movie