From Vipissy We have three wonderful lesbian peeing sets. Vipissy really is the best pissing site for hot lesbian peeing action. We have had some dripping wet posts before with Dido Angel & Alexa Tomas Lesbian Pissing Antonia Sainz & Morgan Lesbian Pee Vipissy Blond Lesbian Pissing Vipissy and Very Wet Lesbian Pissing. Today we start off with the lovely Sweet Cat and Violette. These two blonds are dressed in sexy lingerie and they start to kiss and play with some wiped cream and then the pissing starts. Violette starts to pee on Sweet Cat's body and the cream is mixing with the warm pee making a wonderful mess. She then licks her pussy and all the pee from it. It is now time for Sweet Cat to pee on Violette and she soaks her while she is still wearing her lingerie, it is dripping wet when the piss flow stops. we then get to watch as they lick each other to orgasm and then Sweet Cat drinks piss from Violette's pussy. A super wet lesbian scene. See Sweet Cat and Violette Pissing Here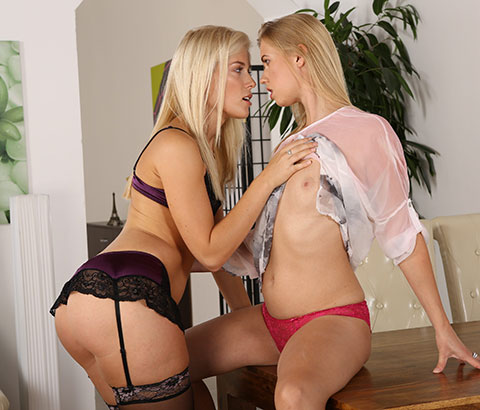 Next up we have Dafne & Oprah. They are playing chees and then Dafne exposes her pussy and pisses on the board oprah licks up the piss like a good girl and the wonderful lesbian piss fun starts. Oprah then pisses all over Dafne they then have some hot pissy pussy licking till it is time for some more piss drinking. This really is a wonderful wet lesbian scene. See Dafne & Oprah peeing here.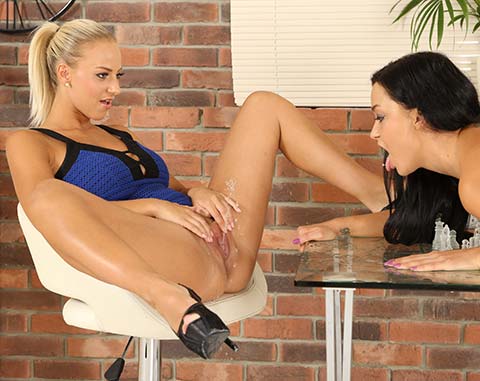 Last up we have Foxie T and Morgan in cosplay outfits  Mogan is dressed as a swat officer and has cat woman Foxie T arrested. Instead of taking her to jail she has been taken to the bedroom where she is pissed on. She is soaked in piss and her catwoman costume is soaked Morgan now horny drinks Foxies piss and they lick and play till they are both soaked in the warm nectar. This really is a fun Lesbian Cosplay pissing. See Foxie T and Morgan Pissing Here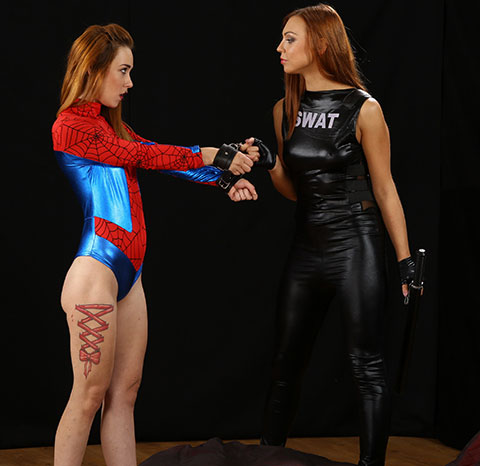 Filed under: Drinking Piss and Lesbians Peeing and Peeing and Pissed On and Pissing and ViPissy
Posted on 10.16.16
Comments: 1 Comment


Tags: Cosplay Pissing, Dafne Vipissy, Foxie T Vipissy, Lesbians Peeing, Morgan Vipissy, Oprah Vipissy, Piss Drinking, Pissing Pussy, Sweet Cat Vipissy, Violette Vipissy, ViPissy, Vipissy Pictures
From Vipissy we have some more wonderful lesbian peeing. If people would like to see couple peeing from the site let me know in the comments and I will post some. We have had some great lesbian peeing from Vipissy in the past and if you have missed some of them check out Megan Rain And Gina Gerson From Vipissy, Paula Shy And Kitty Jane Lesbian, Three Lesbians Peeing Vipissy and Lesbian Pissing Threesome Vipissy. Today we have Sweet Cat And Puppy. We starts off with Sweet Cat sleeping and being played with by Puppy.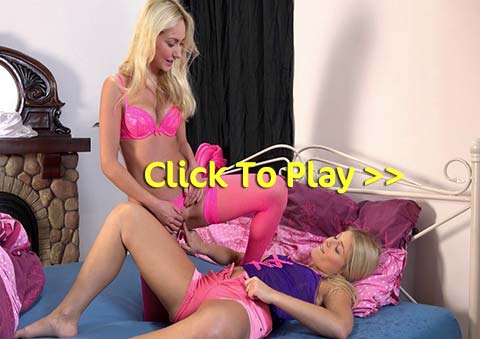 The story from Vipissy Goes Like this" Puppy loves the weekend and she's always anxious to make the most of it with Sweet Cat. Cat is exhausted after a long week, but lucky for her, Puppy is always looking to make her feel appreciated. Puppy elicits Cat to stray into a wet dream that wakes her in a happy mood. Puppy likes what she sees, and is happy to give Cat more than a set of wet shorts, kneeling on one knee and spraying Cat down. Puppy shakes every bit of sleepiness away from Cat, helps strips her down, and then waits for Cat to make it rain for her. Before busting into Cat with a golden shaft, Puppy waits for her to piss on all fours. Pushing things is part of Puppy's character. She finds herself on one knee and with her other leg stretched over a pillow, releasing a nice stream into Cat's hands. As Cat's drive peaks, she sits on the bed rail, overcome with her uncontrollable need to piss again. Her output matches her excitement, putting out excellently. After Cat drops back for one more piss, the girls wrap their wet day up rolling their hair over their wet bed."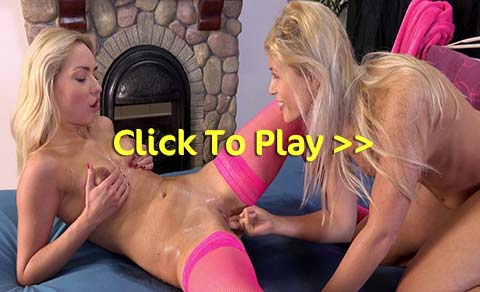 Once again we have a great lesbian peeing movie that starts off with some shorts peeing and then we get it all. Piss drinking pissy licking pee soaked hair and lots of pissy orgasms. Vipissy really is the best lesbian peeing site out there and if you want to see more peeing movies and piss pictures from them check out the Vipissy Category here.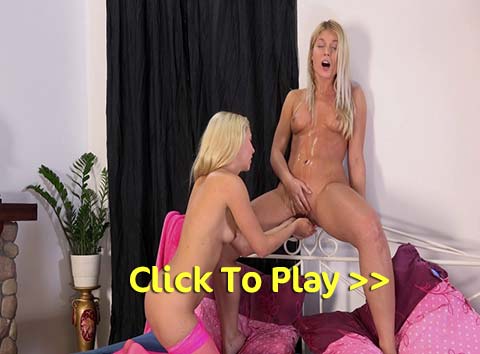 See The Blonde Lesbians Peeing Here


Filed under: Babes Peeing and Drinking Piss and Lesbians Peeing and Movies and Peeing and Pissing and Pissing In Bed and Pissing Movies and ViPissy
Posted on 01.28.16
Comments: 1 Comment


Tags: Lesbians Peeing, Piss Drinking, Pissing Movie, Puppy Vipissy, soaked in piss, Sweet Cat Vipissy, ViPissy, Vipissy Movie