From Vipissy We have three wonderful lesbian peeing sets. Vipissy really is the best pissing site for hot lesbian peeing action. We have had some dripping wet posts before with Dido Angel & Alexa Tomas Lesbian Pissing Antonia Sainz & Morgan Lesbian Pee Vipissy Blond Lesbian Pissing Vipissy and Very Wet Lesbian Pissing. Today we start off with the lovely Sweet Cat and Violette. These two blonds are dressed in sexy lingerie and they start to kiss and play with some wiped cream and then the pissing starts. Violette starts to pee on Sweet Cat's body and the cream is mixing with the warm pee making a wonderful mess. She then licks her pussy and all the pee from it. It is now time for Sweet Cat to pee on Violette and she soaks her while she is still wearing her lingerie, it is dripping wet when the piss flow stops. we then get to watch as they lick each other to orgasm and then Sweet Cat drinks piss from Violette's pussy. A super wet lesbian scene. See Sweet Cat and Violette Pissing Here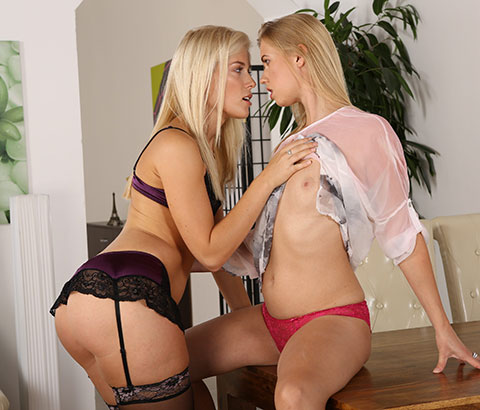 Next up we have Dafne & Oprah. They are playing chees and then Dafne exposes her pussy and pisses on the board oprah licks up the piss like a good girl and the wonderful lesbian piss fun starts. Oprah then pisses all over Dafne they then have some hot pissy pussy licking till it is time for some more piss drinking. This really is a wonderful wet lesbian scene. See Dafne & Oprah peeing here.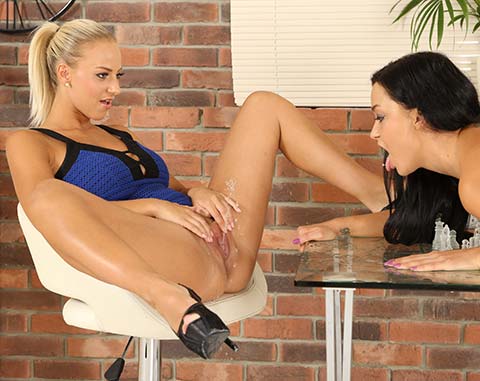 Last up we have Foxie T and Morgan in cosplay outfits  Mogan is dressed as a swat officer and has cat woman Foxie T arrested. Instead of taking her to jail she has been taken to the bedroom where she is pissed on. She is soaked in piss and her catwoman costume is soaked Morgan now horny drinks Foxies piss and they lick and play till they are both soaked in the warm nectar. This really is a fun Lesbian Cosplay pissing. See Foxie T and Morgan Pissing Here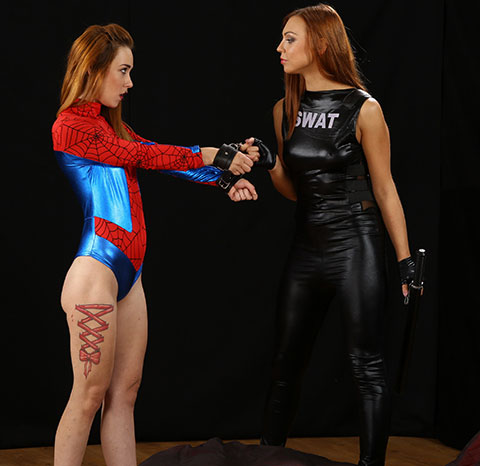 Filed under: Drinking Piss and Lesbians Peeing and Peeing and Pissed On and Pissing and Pissing Pictures and ViPissy
Posted on 10.16.16
Comments: 1 Comment


Tags: Cosplay Pissing, Dafne Vipissy, Foxie T Vipissy, Lesbians Peeing, Morgan Vipissy, Oprah Vipissy, Piss Drinking, Pissing Pussy, Sweet Cat Vipissy, Violette Vipissy, ViPissy, Vipissy Pictures
From the wonderful Vipissy we have three great lesbian peeing scenes. We start off with Jessica Malone and Lindsey Olsen. The story goes "Jessica and Lindsey are starting to get intimate when Lindsey declares that she needs to pee. Jessica is all for it and positions Lindsey's leg for a clear shot into a glass. Lindsey, a true enthusiast, showers Jessica with yeses from the start. Down on her knees, she gets pissed on her back by Jessica, taking another piss after Jessica rubs and licks her sweet spot. She pauses several times, allowing Jessica to capture some in her hands. Lindsey's enthusiasm builds more intensely after she fetches a rubber dildo for Jessica to bestow upon her. She gives the toy a break to pee again, laughing happily as she fires a stream straight at Jessica's mouth. Jessica is caught off guard, but Lindsey reels her back in with her playful and nurturing manners. Later the girls take take part in peeing simultaneously, with Lindsey standing and Jessica laying on a square seat. The girls are both greatly amused as they proceed to licking up the seat. They wrap things up with a dual-tip toy and Jessica taking an 'in and out' and 'stop and go' rhythm with Lindsey as amused as ever." wonderful and wet lesbian pissing these two hotties really do know how to get each other off. See them pissing here.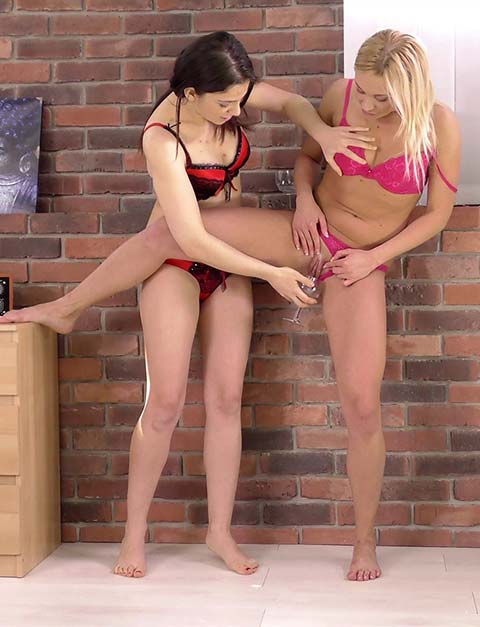 Next up from Vipissy we have Jasmine Webb and Bailey. The story goes "Miss Webb's class is in session, and sex education has never been…Well, so sexy. Her curriculum emphasizes on using props to get her students the best hands on experience they can get. With not enough time in her class day, she denies Bailey an opportunity to leave her class to pee. Her desire to teach is pushed to new heights when her sexy student takes a piss – quite appropriately for her – as she demonstrates to Bailey where her pee hole is. Watching Bailey clean up her piss from the floor, Miss Webb is enchanted by Bailey's good looks. Soon the class jumps into the advanced course, teaching Bailey new words and proper procedures. Bailey is a godsend of a student, and she enjoys her teacher's energetic personality. She can't help but smile at Miss Webb's straightforward approach to teaching. Her encouraging words make it much easier for Bailey to excel at everything that she is asked to do and more. Miss Webb congratulates Bailey with an A+ for her understanding of her material and innate ability to pee." This is one class that we would all want to be part of. See the wonderful lesbian peeing here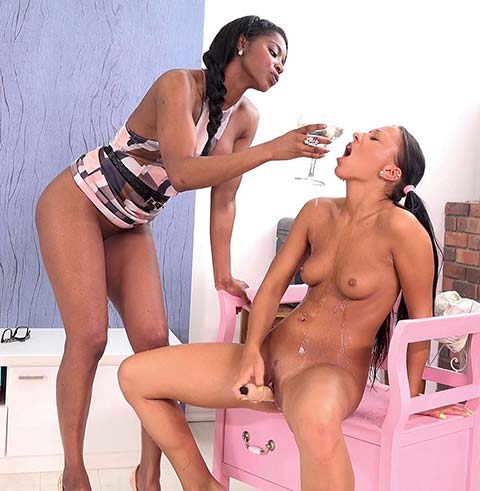 Last up we have Antonia Sainz and Oprah the story from Vipissy goes like this "The peeing action opens up with Oprah pissing through her panties with Antonia licking at them. With her panties partially pulled down, Antonia brings them back up to pee through them too. Both girls pee into a large wine glass and pour it on themselves, over their bodies, and onto their tongues. In the next segment , Oprah stands over Antonia with one foot on the sofa, flaunting her beautiful body, dousing her with a refined stream. Before Oprah fills up the glass one last time, we get a great shot of Antonia on her knees peeing straight back into the glass. Oprah holds the glass below Antonia expecting her to pee downwards and adjusts accordingly." Some lovely panty passing and lot of warm pee. See this lesbian pee scene click here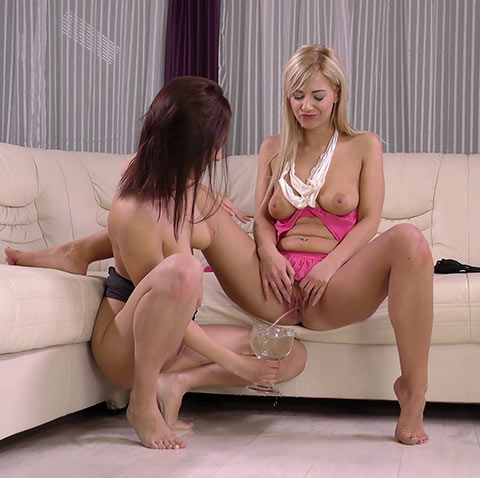 Filed under: Babes Peeing and Drinking Piss and Lesbians Peeing and Movies and Peeing and Pissed On and Pissing and Pissing In Vagina and Pissing Movies and Pissing Videos and ViPissy
Posted on 09.20.15
Comments: 1 Comment


Tags: Antonia Sainz Vipissy, Bailey Vipissy, Black Chick Pissing, Jasmine Webb Vipissy, Jessica Malone Vipissy, Knicker Wetting, Lesbian Pissing Video, Lindsey Olsen Vipissy, Nude Peeing, Oprah Vipissy, Panty Pee, Piss Drinking, Pissing Movie, Skirt Peeing, ViPissy, Vipissy Movie