From Vipissy We have three wonderful lesbian peeing sets. Vipissy really is the best pissing site for hot lesbian peeing action. We have had some dripping wet posts before with Dido Angel & Alexa Tomas Lesbian Pissing Antonia Sainz & Morgan Lesbian Pee Vipissy Blond Lesbian Pissing Vipissy and Very Wet Lesbian Pissing. Today we start off with the lovely Sweet Cat and Violette. These two blonds are dressed in sexy lingerie and they start to kiss and play with some wiped cream and then the pissing starts. Violette starts to pee on Sweet Cat's body and the cream is mixing with the warm pee making a wonderful mess. She then licks her pussy and all the pee from it. It is now time for Sweet Cat to pee on Violette and she soaks her while she is still wearing her lingerie, it is dripping wet when the piss flow stops. we then get to watch as they lick each other to orgasm and then Sweet Cat drinks piss from Violette's pussy. A super wet lesbian scene. See Sweet Cat and Violette Pissing Here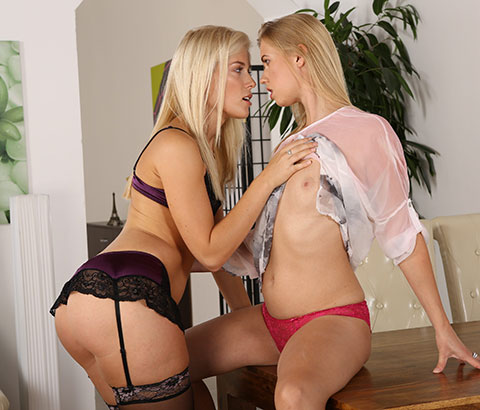 Next up we have Dafne & Oprah. They are playing chees and then Dafne exposes her pussy and pisses on the board oprah licks up the piss like a good girl and the wonderful lesbian piss fun starts. Oprah then pisses all over Dafne they then have some hot pissy pussy licking till it is time for some more piss drinking. This really is a wonderful wet lesbian scene. See Dafne & Oprah peeing here.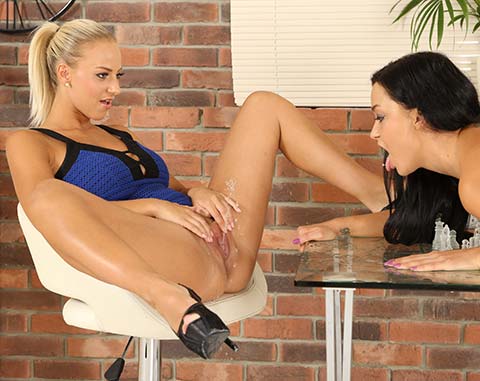 Last up we have Foxie T and Morgan in cosplay outfits  Mogan is dressed as a swat officer and has cat woman Foxie T arrested. Instead of taking her to jail she has been taken to the bedroom where she is pissed on. She is soaked in piss and her catwoman costume is soaked Morgan now horny drinks Foxies piss and they lick and play till they are both soaked in the warm nectar. This really is a fun Lesbian Cosplay pissing. See Foxie T and Morgan Pissing Here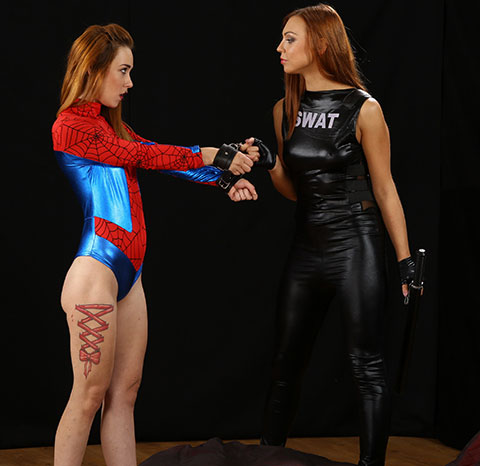 Filed under: Drinking Piss and Lesbians Peeing and Peeing and Pissed On and Pissing and Pissing Pictures and ViPissy
Posted on 10.16.16
Comments: 1 Comment


Tags: Cosplay Pissing, Dafne Vipissy, Foxie T Vipissy, Lesbians Peeing, Morgan Vipissy, Oprah Vipissy, Piss Drinking, Pissing Pussy, Sweet Cat Vipissy, Violette Vipissy, ViPissy, Vipissy Pictures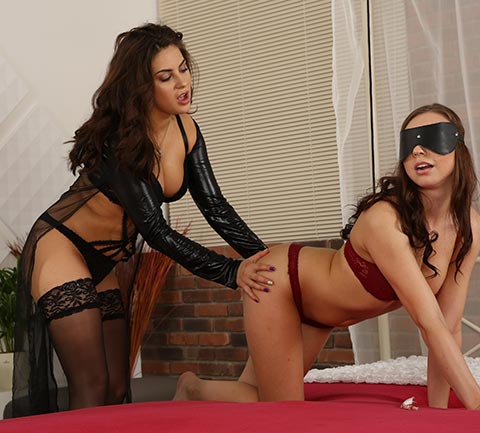 From Vipissy we have some more great lesbian pissing. There is something so sexy seeing two ladies playing and peeing together and today it is the turns of Morgan And Nikki Waine. If you have missed some of the previous lesbian peeing posts from Vipissy check out Vipissy Sexy Lesbian Pissing Dido Angel & Alexa Tomas Lesbian Pissing Hot Lesbian Pissing Vipissy and Antonia Sainz & Morgan Lesbian Pee Vipissy Today Morgan is blindfolded and we starts off with some light bondage with Nikki teasing her but soon we are into the wet stuff and Morgan is getting soaked in Nikkis piss.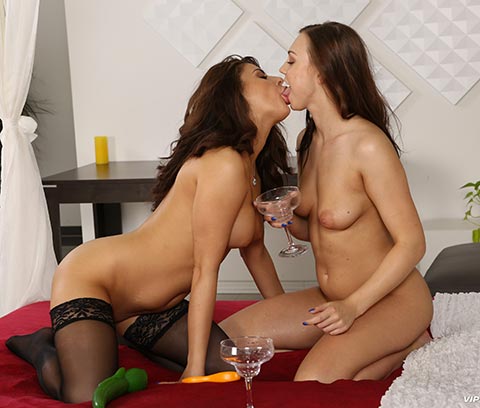 The story From Vipoissy goes like this "Things get kinky with Nikki and Morgan in this exploration into BSDM and piss play! The pair play with feathers and blindfolds before enjoying some lesbian pissing action and golden showers. They lick each other's pussies and enjoy piss drinking then use toys to get each other off! Finally, this kinky couple catch their golden pee in glasses and taste their juices, enjoying every last drop!" See these lesbians peeing and playing here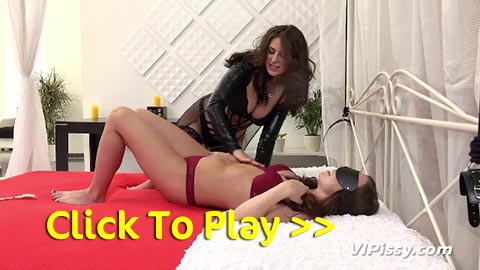 To finish we have the lesbian pee movie with these two this is where we really get to see them wet and wild in this wonderful Vipissy movie where are orgasms and lots of piss drinking. See the Vipissy lesbian peeing movie Click Here

See The Lesbian Pee Pictures Click Here

See The Lesbian Pee Movie Here


Filed under: Babes Peeing and Drinking Piss and Lesbians Peeing and Movies and Peeing and Pissed On and Pissing and ViPissy
Posted on 07.21.16
Comments: None


Tags: Lesbian Slave, Lesbians Peeing, Morgan Vipissy, Nikki Waine Vipissy, Pissing Movie, shaved pussy peeing, vip, ViPissy, Vipissy Movie
From Vipissy we have the sexy Antonia Sainz & Morgan we have had Antonia Sainz previously in Antonia Sainz From Vipissy and Lesbian Peeing Movies And Pictures today she joined by Morgan for a very wet and messy lesbian piss session. It has it all some shorts wetting, panty pissing and lesbian pee drinking this is a scene that will make any lesbian pee fanatic happy.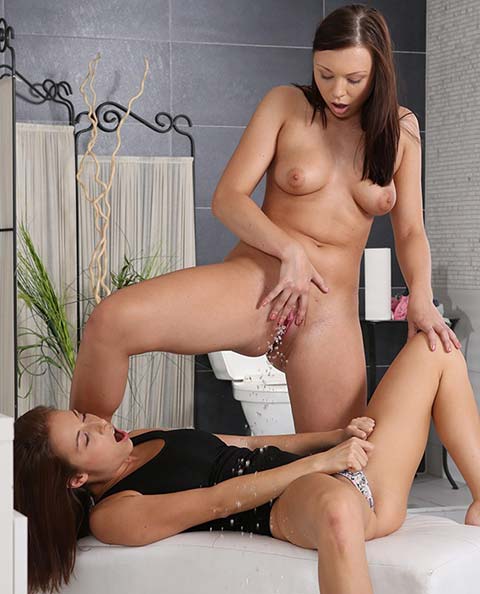 The story from Vipissy goes "Antonia, is on a business call when she notices a young tourist holding her crotch as if she is bursting to pee. The young tourist explains she can't find a bathroom but has to go so bad that she has wet her jean shorts and will explode all over the sidewalk if she doesn't find a toilet. Antonia lets the young tourist use her bathroom in her apartment. Antonia shows the young girl to the bathroom but can't bring herself to leave. She sneaks behind a wall and watches as the young tourist lifts her leg to piss all over the toilet and bathroom. Completely turned on by this scene Antonia wants the young girl so bad she can't help but enter the bathroom and tell the girl she must have her. Wasting no time the two girls get naked and engage in some sensual lesbian pussy play. The young tourist hasn't wasted all her pee though and gives her host a warm golden shower, drenching her pretty little black dress. Now its Antonia's turn to give the young girl some of her own pee and pisses directly into the young girl's mouth. Now that the two are warmed up they bust out their giant red dildo and take turns fucking each other's tight little pussys. Antonia isn't satisfied and wants more wet pee play. She gets out a giant bowl for both girls to pee in. Filling up the bowl it's time for a real golden shower as the girls drench themselves in the warm golden nectar, covered from head to toe. "See the Lesbian Peeing Pictures Here

This is great lesbian pissing and to finish off we have the lesbian pee trailer so you can watch as these two hot lesbians soak each other in warm and golden piss. I just love watching these two as they are really enjoying there lesbian piss play and Antonia Sainz soaked in pee what more could we want, enjoy the lesbian pissing. Watch The Lesbian Piss Movie Here

See The Lesbian Peeing Pictures Here

Watch The Lesbian Peeing Movie Here


Filed under: Babes Peeing and Drinking Piss and Lesbians Peeing and Movies and Peeing and Pissed On and Pissing and Pissing Movies and Pissing Videos and ViPissy
Posted on 01.04.16
Comments: 6 Comments


Tags: Antonia Sainz Vipissy, Lesbians Peeing, Morgan Vipissy, Piss Drinking, Pissing Movie, shaved pussy peeing, ViPissy, Vipissy Movie