From HD Wetting we have this wonderful bathtub panty piss starring Julie. It has been a long time since Julie was at HD wetting peeing for us but I found this and it is so hot I couldn't resist posting it. We join her as she is in the bath in her bra and panties and she starts to rub her pussy through her panties she rubs her breasts and is looking like she is about to cum.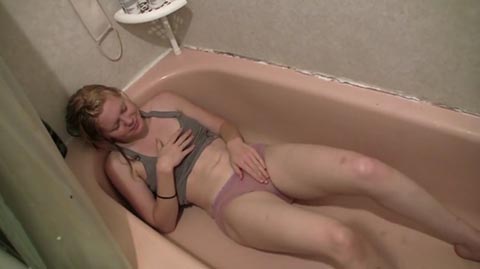 As she is lying there she starts to rub some more and then she starts to pee. Her first spurts of pee squirt out soaking her panties and then the stream grows. She is pissing her panties in the bath tub and her panties are soaking the piss up. This is a wonderful old-school panty piss with thick piss soaked cotton panties.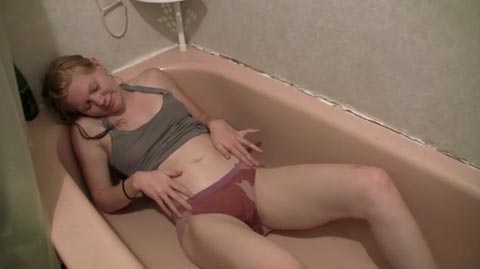 She keeps on pissing till she is empty and now her panties are soaked. She is so horny she keeps on touching her piss soaked panties and then she starts to rub her pissy pussy till she is cumming. A wonderful and sexy panty piss.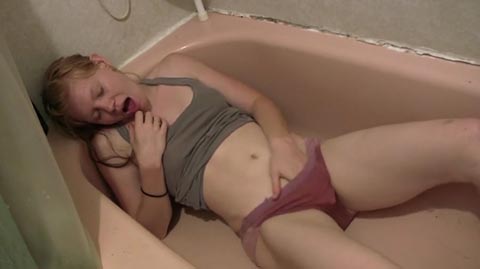 See The Movie With Julie Pissing Here