Bonnie is pissing in her knickers for us again in this Wetting Her Panties picture set. We had Bonnie in the bedroom and peeing her panties in Bonnie Peeing In Her Panties. Todays he is back and in the kitchen and sexy as ever. She is in her panties and has her back to us and her panties are already wet. I wonder if she is having a wetting her panties day where she is just going to pee in her panties instead of going to the toilet all day. The pee soaked pantries are clinging to her bottom and she really is in a great position for a panty peeing viewing.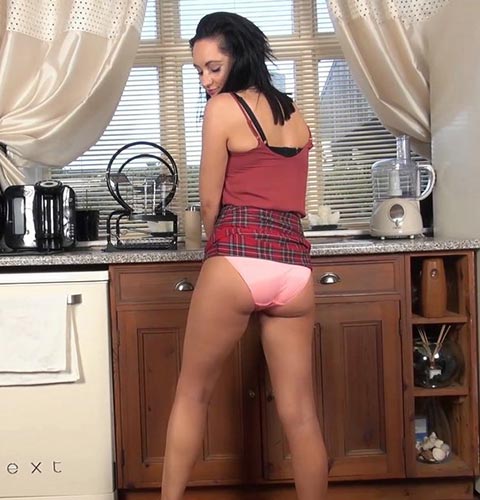 Standing in her pissed in panties at the kitchen sink she starts to pee. Her panties explode with piss and the already damp pee patch starts to grow and drip. As she is peeing, the pee starts to cascade from the crotch of her panties and the cotton is starting to go shiny. What a wonderful sight she is peeing her panties in the kitchen and look how wet with pee her panties are.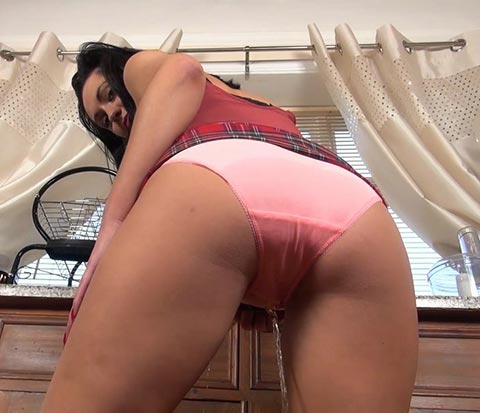 She slows her pee stream and then stops peeing her panties and turns around. Her wet panties are clinging to her pussy and we can just make out her pissy pussy underneath,. She pulls them tight against her wet vagina and then pulls them down and we get to see her pissy wet pussy lips. A lovely sight. She pulls them back up and looks so sweet in her piss soaked panties. It doesn't look like she is going to take them off. I wonder what room she will be pissing her panties in next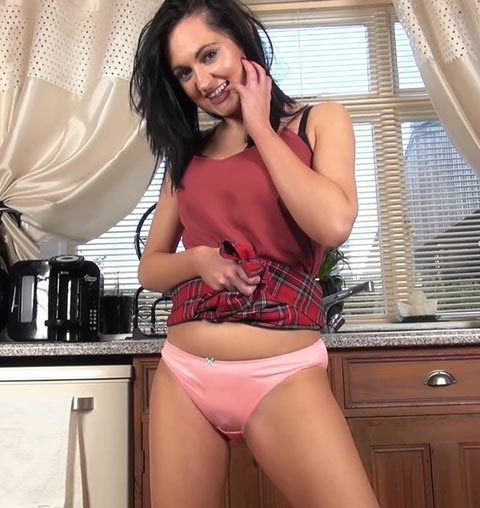 See Bonnie Soaking Her Panties In Piss


Filed under: Babes Peeing and Caught Pissing and Knicker Wetting and Panty Pee and Peeing and Pissing and Pissing Pictures and wettingherpanties
Posted on 09.29.17
Comments: 1 Comment


Tags: Bonnie Wetting Her Panties, Knicker Wetting, Panty Pee, Panty Peeing, wetting, wettingherpanties
From Wetting Her Panties we have the very sexy Bonnie. This is the first time that we have had this hottie but I don't think it will be that last time we see her peeing her panties. She is in her bedroom and standing by the bed she has lifted her dress up and is showing us her red panties. She really looks sexy teasing us as she sways desperate to pee with her panties on show. Looking at her she looks like she has a little bulging bladder too. She stands there a little longer and then she starts to pee in her panties.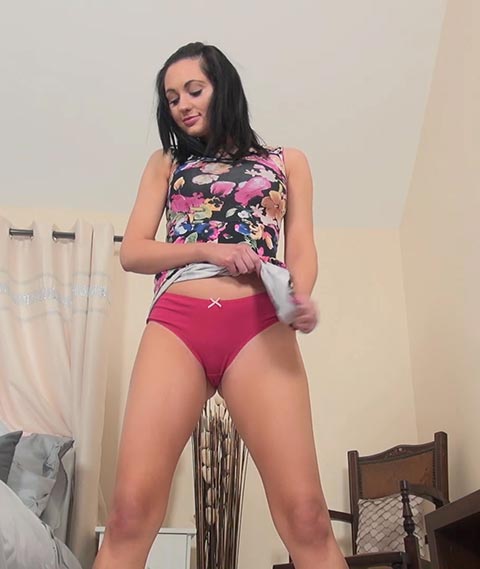 Bonnie is standing in her bedroom and has just started to pee in her panties. The red colour of the cotton starts to shine a little as the first drips of pee flow through and then the little dribble of pee starts to get stronger and her crotch is getting damp. We can see the dark pee patch clearly now and the stream off pee is flowing through the fabric. What a wonderful sight this is as she pees in her panties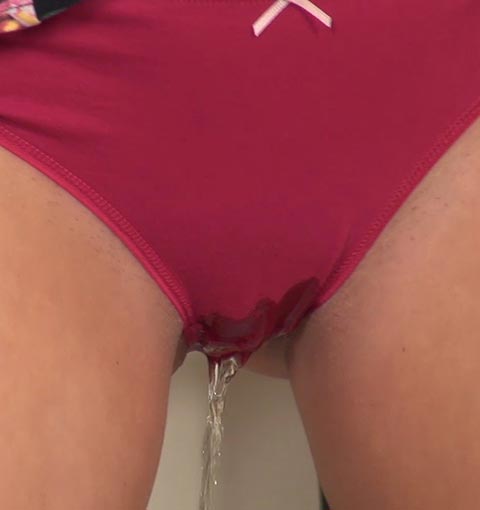 She keeps on pissing and her stream of piss increases this is a really good panty piss and when she finishes and the pee drips slow down there is no mistaking that she has had a panty pee. She starts to take the wet panties off and we can just make out the top of her pissy pussy. She is really teasing us today. She then pulls the wet knickers down and holds them out. We now get a fleeting glance up her skirt of her pissy pussy a super sexy panty pee with Bonnie from Wetting Her Panties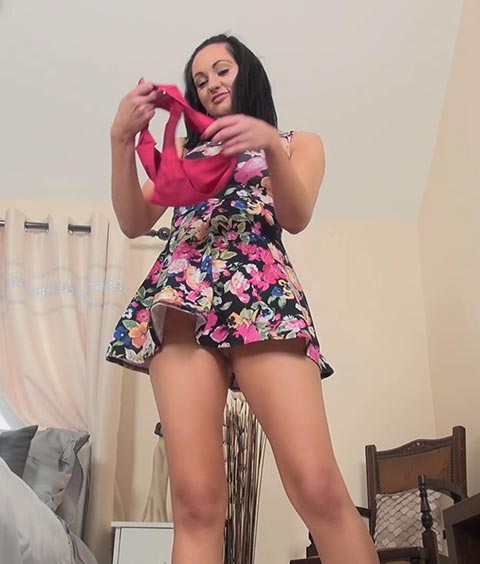 See Bonnie Peeing Her Pantries Click Here

Visit Wetting Her Panties Click Here


Filed under: Babes Peeing and Dress Peeing and Knicker Wetting and Panty Pee and Peeing and Pissing and Pissing Pictures and wettingherpanties
Posted on 08.24.17
Comments: 3 Comments


Tags: Bonnie Wetting Her Panties, Knicker Wetting, Panty Pee, Panty Peeing, Panty pissing, Pissing In Skirt, Skirt Peeing, wetting, wettingherpanties