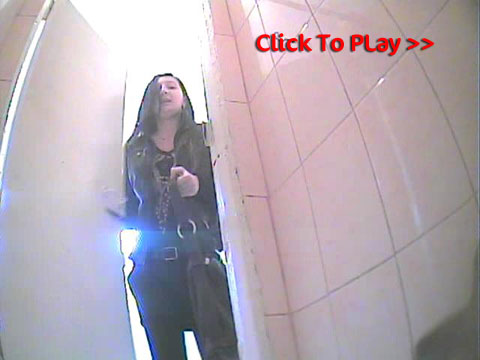 Here we have another great Pisshunters hidden piss cam. I don't think we have has a Pisshunters hidden cam movie from this location before. She walks in and seems a little desperate she is squeezing her legs together as she is trying to get her skirt and tights down. The picture quality is not great in this one but the view does make up for it. She gets her clothes off and squats down she starts peeing straight away the hidden cam picture quality may be bad but the view of her pussy is great.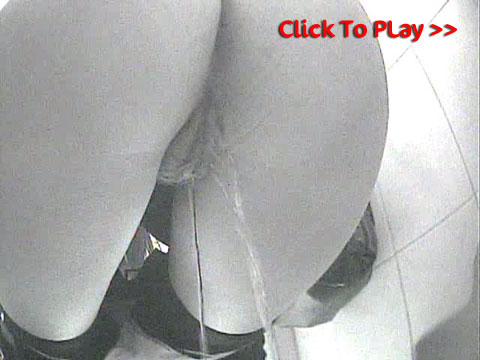 She squats right over the camera we get such a great view of her pussy pissing. It starts off slowly and then really does start to gush. This is a great set up for the Piss Hunter's hidden cam we get the true voyeur experience as we are watching this pussy pissing. She keeps on pissing and then pulls her thigh a little maybe she wants to open her pussy wide for the hidden camera lol.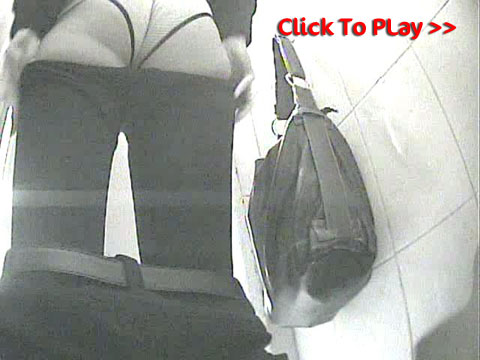 She finishes pissing and lets the last few drops of pee to drip out she is not going to wipe she is going to let her panties soak up any piss that is still there. Maybe she thinks that as she is shaved there will be no damp patches in her panties. She pulls up her thick pantyhose and skirt nd off she goes unaware that we have been watching her pissing pussy on the Pisshunters hidden camera. Another great hidden toilet cam movie from Pisshunters.
Watch the Pisshunters Hidden Toilet Cam Movie
Related posts:

Filed under: Caught Pissing and Hidden Toilet Cam and Movies and Peeing and PissHunters and Pissing and Pissing Movies and Voyeur Peeing
Posted on 01.06.11
Comments: 2 Comments


Tags: Caught Peeing, Hidden Toilet Cam, PissHunters, Voyeur Peeing
2 Comments »
Well as I'm probably the only one who ever watches the voyeur videos you post, I would like to say it was a nice video. Cute butt, pretty girl, nice view or her pussy and the piss coming out. I much prefer these toilet voyeur videos rather than the one outside and don't have good views.

Comment by Bobby — January 6, 2011 @ 5:57 am

I wonder if she uses a pad or tampon?

Comment by IP freely — January 13, 2011 @ 6:32 am
RSS feed for comments on this post.
Leave a comment