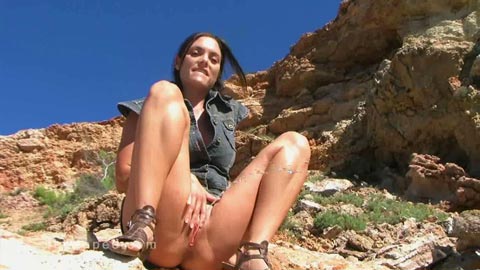 From Needapee we have three sets of outdoor peeing pictures. As you all must know I love seeing Rebekah Dee peeing outdoors.  We have had some great Needapee movies in the past and if you have missed them check out Rebekah Dee Peeing On A Mountain, Needapee Rebekah Dee Pissing On Herselfand Rebekah Dee Peeing In The Sun The first set of pictures for today are peeing by the sea Rebekah Dee wrote this at Needapee "Ahh the summer seems but a distance memory now, especially since the UK is in the grip of bitterly cold snap of weather. So I hope you'll let me reminisce with this video full of warm golden brown colors of autumn in the Med. Shot in a scenic spot of beauty by the ocean I climb up on to a boulder to offer you the best angle to se me pee into the warm afternoon sun!"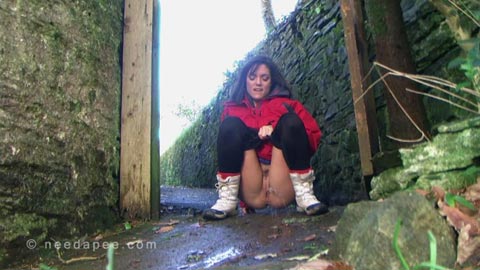 The next set of Needapee peeing pictures is peeing in a ally this was written at Needapee "I'm fond of exploring and rambling in the countryside but one inconvenience is the lack of bathrooms. This does however offer up an opportunity to be at one with nature. A girl quickly learns to take any opportunity that comes her way! On this recent trip I took a chance in an alley between two cottages. My heart was beating furiously as I slipped my pants down, put my knees together and preyed not to be caught!"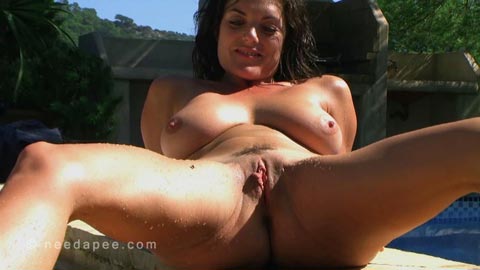 The last set we have is peeing by the pool written by Rebekah Dee "So there I was relaxing by the pool, basking naked in the sun, one leg in the pool and without a care in the World. So chilled and relaxed was I that my intention was to let my pee dribble out so that I could bath in a puddle of my warm piss. But then I saw that you were watching me and so I opened my legs so you could perv like the pee pervert that you are as I pissed all over the pools edge – and myself of course!" Such great peeing from Needapee


Filed under: Babes Peeing and Needapee and Outdoor Pissing and Peeing and Pissing and Pissing Outdoor and Rebekah Dee and Self Pissing
Posted on 11.29.11
Comments: None


Tags: Needapee, Outdoor Pissing, Peeing At The Beach, Pissing On Herself, Rebekah Dee, Sneaky Pee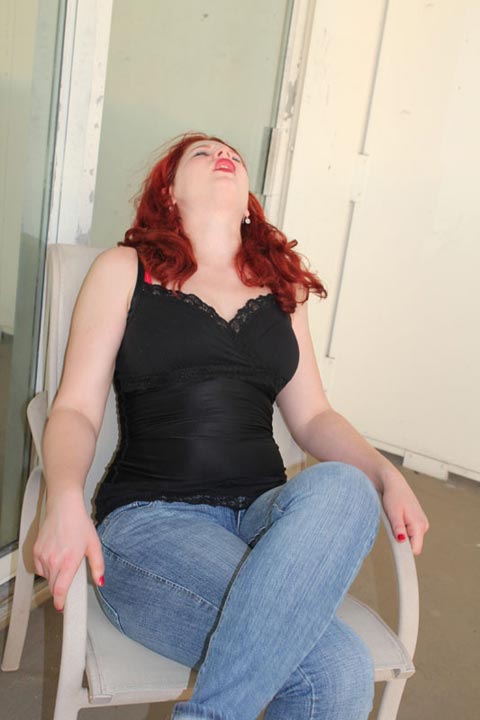 From ineed2pee we have Tori She has locked herself out and is desperate to pee she is waiting for someone to help her and open the door she is just so desperate to pee she is sitting in her seat with her legs crossed trying to hold her pee in she is getting more and more desperate by the second if someone doesn't open the door soon she is going to lose control.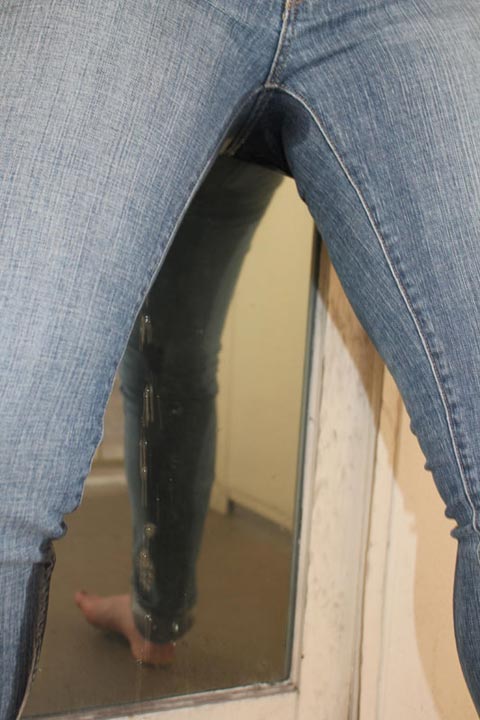 Tori is just to desperate to pee she has been holding on and on but her bladder cant hold on any longer she stands up and starts to pee in her jeans what start as a little dribble turns into a flood she is peeing in her jeans and standing in her pee puddle.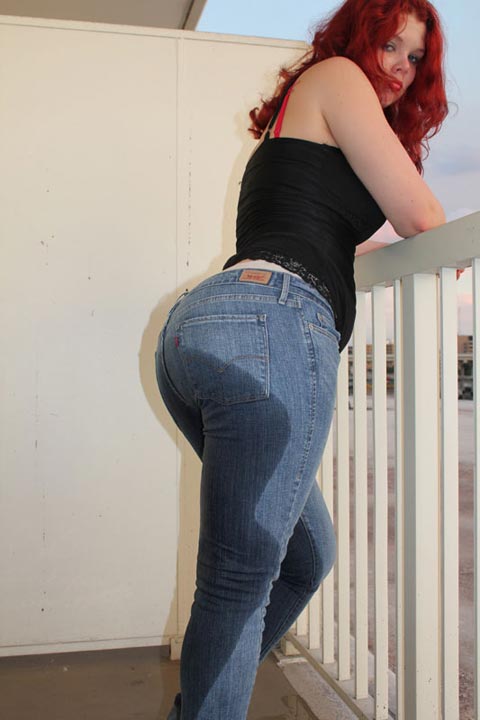 Tori has peed in her jeans and is now standing in her pee puddle she looks so sexy with the piss soaked denim encasing her bottom. Imagine if you were the maintenance man and you arrive now what a great sight would greet you Tori in her piss soaked jeans with a bottom that looks like it needs a good spanking. Another great female desperation and jeans peeing movie from Ineed2pee

See Tori Desperate To Pee Click Here


Filed under: Desperation and Female Desperation and Ineed2pee and Jeans Peeing and Jeans Pissing and Peeing and Pissing
Posted on 11.23.11
Comments: 10 Comments


Tags: Desperate To Pee, Female Desperation, Ineed2pee, Jeans Pee, Jeans Peeing
From Real Wetting we have Antonia she is in her white pants and desperate to pee. The pants are nice and tight and putting pressure on her bladder. She is crossing her lags and holding her crotch. I do love female desperation from Real Wetting and Antonia desperate to pee is always lovely.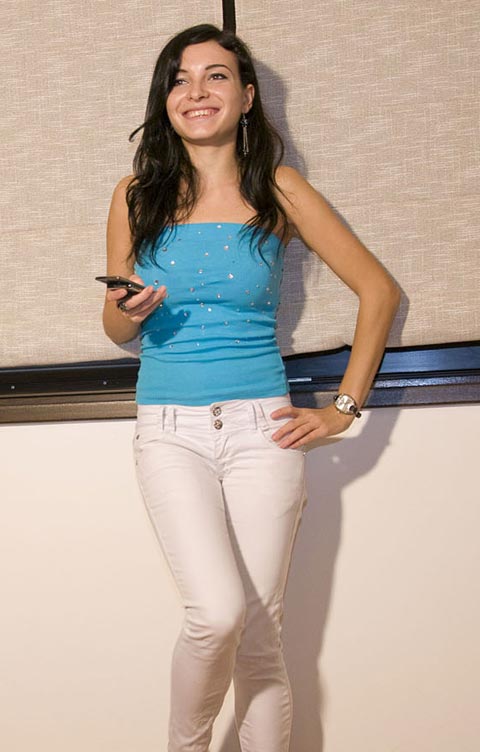 Antonia is desperate to pee, she has her hand in her crotch holding on she really is trying but her desperation gets to great and she starts to pee in her pants just look as her pee explodes in her pants she is making such a mess and her pee is making rivers as it runs down her legs.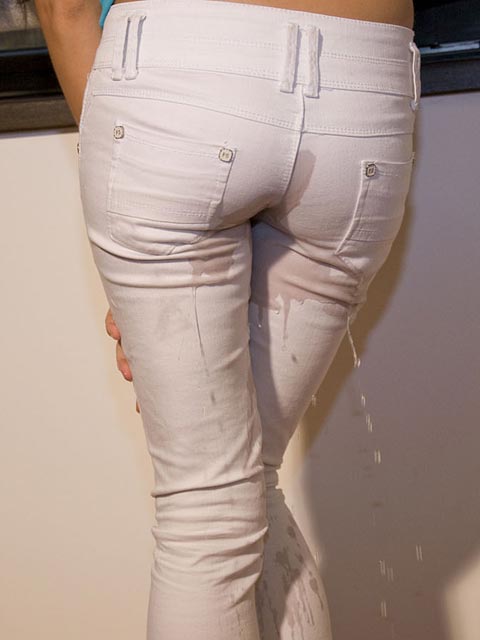 Poor Antonia was just to desperate to pee and is peeing in her pants she is really soaking them, they have the lovely piss glisten to them. She really was full, just look how soaked her pants are. She turns around and is holding her crotch I bet she is loving the feeling of the warm pee. A great female desperation and pants peeing movie from Real Wetting staring Antonia.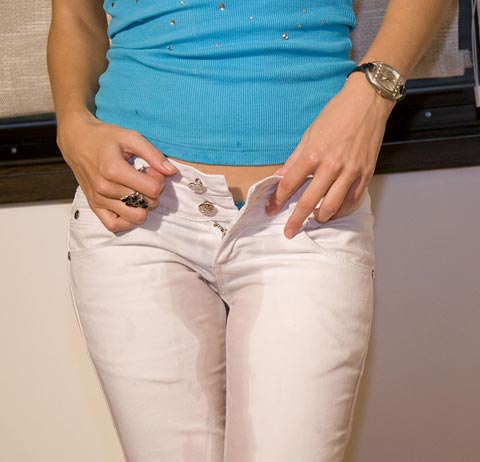 See Antonia Desperate And Pants Peeing


Filed under: Audreys Wetting Site and Desperation and Female Desperation and Jeans Peeing and Jeans Pissing and Peeing and Pissing and Pissing In Pants and Real Wetting
Posted on 11.20.11
Comments: 1 Comment


Tags: Antonia Real Wetting, Audrey's Wetting Site, Desperate To Pee, Female Desperation, Jeans Peeing, pants peeing, Peeing Pants, Real Wetting