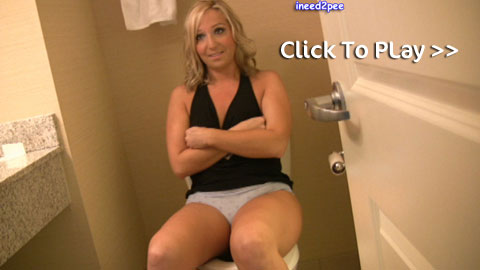 We continue on with the Ineed2pee movie that was posted here Bed Wetting And Panty Peeing. Lily Anna has just finished peeing in her panties over the toilet and is not pleased but she is going to get her revenge. It seems that Bella is desperate to pee. Lily Anna after being made to pee in her bed is not going to let Bella use the toilet and sitting on the toilet in her pissed in panties she really does look sexy. It's a shame the Bella just doesn't go and sit on her and start to pee in her panties and pantyhose soaking Lily Anna but alas this does not happen.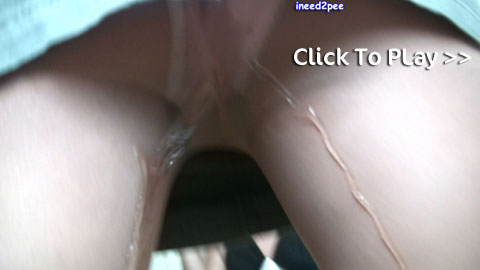 Bella is getting more and more desperate and is getting annoyed with Lily Anna. Lily Anna then gets off the toilet and starts to tickle Bella. I really do love it when you get to see a hottie in pissed in panties tickling someone else trying to get them to pee themselves. Bella really looks like she is not going to get away with making Lily Anne peeing in the bed and Lily Anna keeps on tickling the now desperate Bella. The only way this will stop is if Bella pees in her panties and pantyhose. She knows it and we know it too.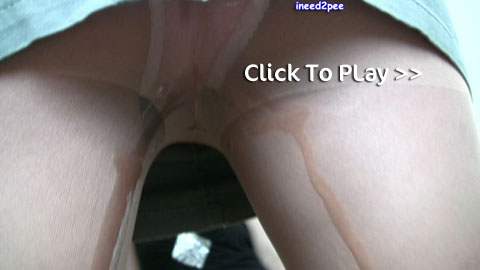 Bella just can't hold on and starts to pee in her panties and pantyhose. Her pink panties are getting so soaked and the pee is running down her legs making little pee rivers you can her piss splashing on the carpet too. This is one great panty and pantyhose peeing she is soaking herself and when she finishes peeing in her pantyhose she is still dripping when you look at her feet you can see pee still running over them. Imagine how great it would be to rub you hand up her pee soaked legs to feel her warm dripping crotch. Ineed2pee really has done it again.
See Bella Peeing In Her Panties