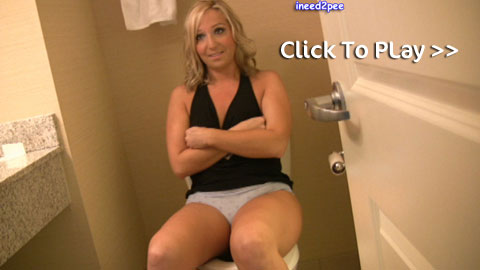 We continue on with the Ineed2pee movie that was posted here Bed Wetting And Panty Peeing. Lily Anna has just finished peeing in her panties over the toilet and is not pleased but she is going to get her revenge. It seems that Bella is desperate to pee. Lily Anna after being made to pee in her bed is not going to let Bella use the toilet and sitting on the toilet in her pissed in panties she really does look sexy. It's a shame the Bella just doesn't go and sit on her and start to pee in her panties and pantyhose soaking Lily Anna but alas this does not happen.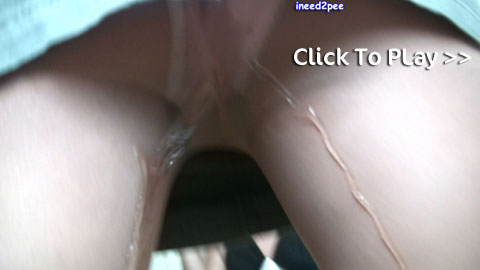 Bella is getting more and more desperate and is getting annoyed with Lily Anna. Lily Anna then gets off the toilet and starts to tickle Bella. I really do love it when you get to see a hottie in pissed in panties tickling someone else trying to get them to pee themselves. Bella really looks like she is not going to get away with making Lily Anne peeing in the bed and Lily Anna keeps on tickling the now desperate Bella. The only way this will stop is if Bella pees in her panties and pantyhose. She knows it and we know it too.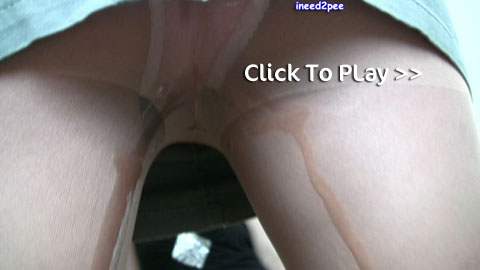 Bella just can't hold on and starts to pee in her panties and pantyhose. Her pink panties are getting so soaked and the pee is running down her legs making little pee rivers you can her piss splashing on the carpet too. This is one great panty and pantyhose peeing she is soaking herself and when she finishes peeing in her pantyhose she is still dripping when you look at her feet you can see pee still running over them. Imagine how great it would be to rub you hand up her pee soaked legs to feel her warm dripping crotch. Ineed2pee really has done it again.

See Bella Peeing In Her Panties


Filed under: Ineed2pee and Knicker Wetting and Movies and Panty Pee and Pantyhose Pissing and Peeing and Pissing
Posted on 12.31.10
Comments: 1 Comment


Tags: Bella Ineed2pee, Ineed2pee, ineed2pee Bella, ineed2pee Lilyanna, Knicker Wetting, Panty Peeing, pantyhose peeing, Pissing Movie, wetting
From Wet In Public comes this awesome public jeans pissing. The 2nd last Wet In Public Post Jeans Peeing On A Public Street has this same chick pissing her jeans on a public street. This time she is in the park and needing a pee she is so full just look at her bulging bladder her jeans are fitting perfectly too. She walks into the park and stops to look around. She really does look desperate this time. She looks around and finds a good spot behind some people sitting in the seat. I just love how her crotch is being encased in these jeans it looks like she nearly has a camel toe too.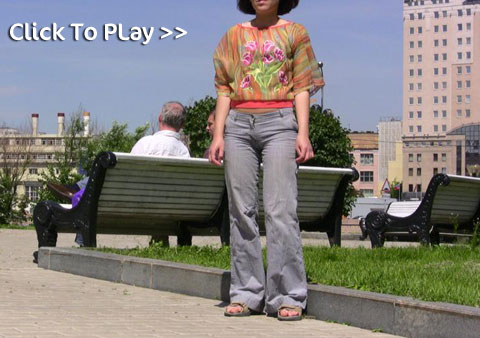 She is standing in her jeans desperate to pee she looks so sweet and innocent and then she starts to pee in her pants and wow look how her piss has exploded her jeans are instantly soaking she must have been full. Her piss is running down her legs in little rivers and she is soaking wet. This has to be one of the best public jeans peeing movie I have seen for an long time. The glistening as she is soaking her pants is just wonderful.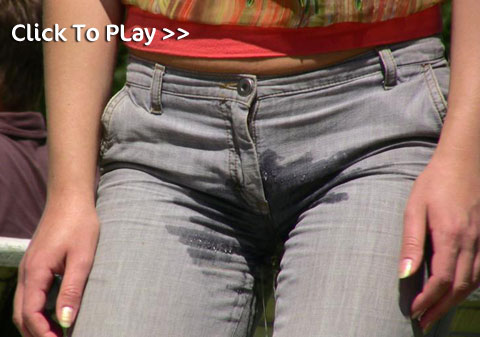 There is no way that anyone won't be able to tell she has pissed in her jeans, just look at them. She finishes her jeans peeing in public and walks away and now we get the other great view, her piss soaked back. And what a tell tale jeans wetting pee patch. How great would it to have been in the park and seen her peeing in her jeans like this. Such a spectacular wetting you would have to follow her top see people's reaction as she is walking by in her piss soaked jeans. A great Wet In Public public jeans peeing movie
Watch The Public Jeans Pissing Movie Here


Filed under: Jeans Peeing and Jeans Pissing and Movies and Outdoor Pissing and Peeing and Pissing and Pissing Movies and Pissing Videos and Public Pissing and Wet In Public
Posted on 12.28.10
Comments: 2 Comments


Tags: Jeans Peeing, Pissing In Public, Pissing Movie, Wet In Public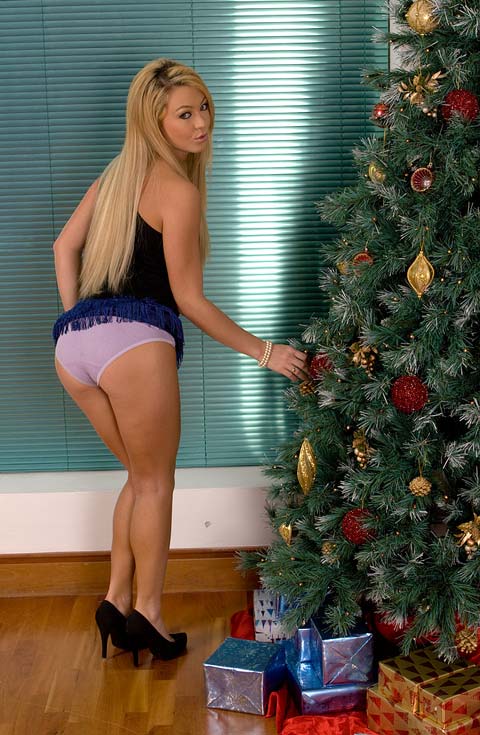 Wishing all Piss Blog readers a very Merry Christmas. Today we have Natalia X from Wetting Her Panties. She is playing around in her short skirt she keeps lifting it up flashing us. I do love it when we get flashes of knickers pulled tightly over the crotch and Natalia X from wetting her panties always makes panties sexy. She keeps flashing her panties and then bends over beside the Christmas tree. Who wouldn't want to wake up and find Natalia X under the Christmas tree full and ready to pee in her panties?
She squats down and then leans back so we get a great look of her lovely panty covered crotch and then she releases and we get the first damp pee patch she looks like she is loving it the more she pees in her panties the more pee that is running down to her bum crack. Her panties are getting such a great soaking and I love the change in color she turns around and starts to pee again she really is pissing herself.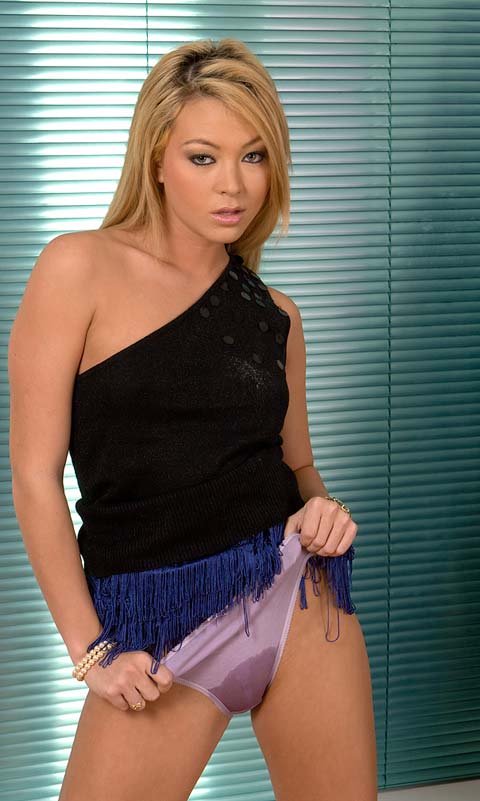 See Natalia X Peeing Her Panties Here


Filed under: Knicker Wetting and Panty Pee and Peeing and Pissing and wettingherpanties
Posted on 12.25.10
Comments: 5 Comments


Tags: Knicker Wetting, Natalia X, Panty Peeing, wetting, wettingherpanties
Here we have Dee from Real Wetting at a job interview and very desperate to pee. She doesn't want to run to the bathroom as she may miss her turn but she is so desperate to pee, she has her legs crossed and is trying so hard to keep from wetting herself. You can see all the female desperation signs, she is fidgeting and bouncing her legs she really isn't going to last long her desperation will overwhelm her soon and I bet that her skirt is not helping the growing pressure in her bladder female desperation like this is just great.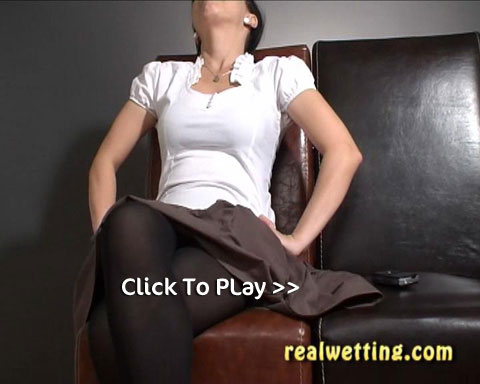 Dee jambs her hand in her crotch, this is it, she is just to desperate to hold on and she has even managed to rip her pantyhose showing her panties. Her legs are up and what a great view but poor desperate Dee she is about to explode and then it happens the first trickle of pee flowing through her panties into her ripped pantyhose and soaking her skirt. I'm surprised she held on so long she is letting out such a small trickle her bladder must be in agony and then the flow get bigger and she really is soaking herself.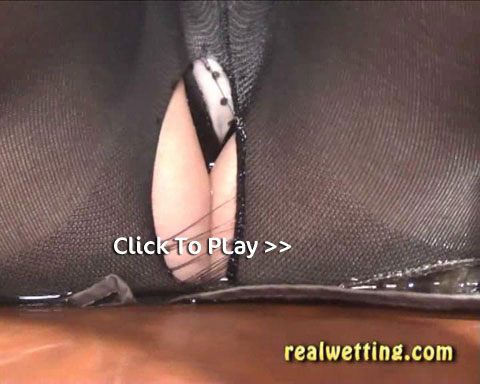 She finishes peeing stands up and look at how soaked her skirt is it is dripping pee there is such a mess and her seat is soaked too. She then pulls her skirt up a little and she is rubbing her piss soaked pantyhose too she is one pissy mess. She then sits back down in her piss soaked skirt. She still needs to pee and stands up, takes off her skirt, pulls sown her pantyhose and starts to pee in her panties. This is wonderful a real panty peeing after the skirt and pantyhose wetting. I just love seeing her piss running down her legs she is soaked. This has to be one of the best real wetting movies, it has it all female desperation, pantyhose peeing and knicker wetting what more could you ask for?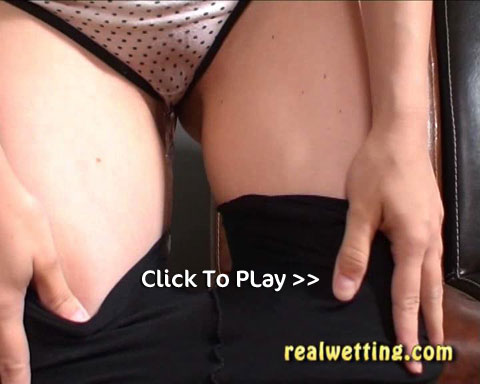 Watch Dee Desperate And Wetting Here


Filed under: Audreys Wetting Site and Desperation and Female Desperation and Knicker Wetting and Movies and Panty Pee and Pantyhose Pissing and Peeing and Pissing and Pissing In Skirt and Pissing In Tights and Pissing Movies and Pissing Videos and Real Wetting
Posted on 12.22.10
Comments: 8 Comments


Tags: Dee Real Wetting, Desperate To Pee, Female Desperation, Knicker Wetting, Panty Peeing, pantyhose peeing, Pissing In Skirt, Pissing Movie, Real Wetting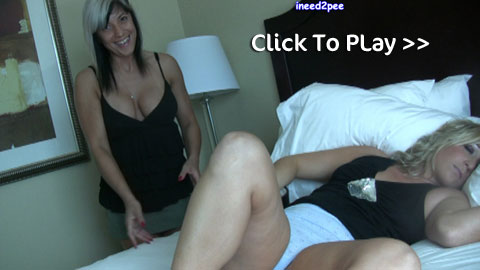 From Ineed2pee comes this bed wetting and pantyhose peeing movie. We have had the pictures posted here before you can see them here Bed Wetting And Knicker Wetting Ineed2pee. I really do love this movie it has it all bed wetting and panty peeing. Lily Anna is asleep and her friend Bella thinks it would be great to play a prank on her she has got an ice bucket full of water and put her hand in it to see if she is going to pee in her panties and the bed. Bella looks so sexy on the bed with her legs open and her blue panties giving her a camel toe. There is something so sexy about bed wetting an I don't think we get enough. Ineed2pee has had a few and one of the best is Ineed2pee Bed Wetting Movie.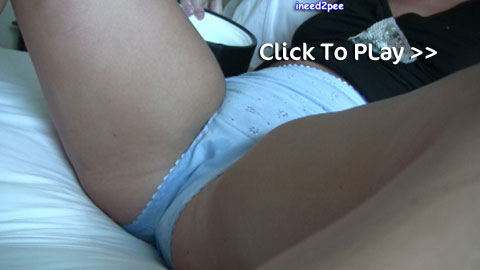 Lily Anna starts to pee in her panties the hand in the water trick worked and now she is soaking her panties and bed. You don't get to see the pee explode in the front of her crotch it is all soaking underneath her. When she wakes up she is so shocked that she is wetting the bed and then she gets on her knees and you can see how soaked she is. Her pissed in blue panties really do show up the pee patch so well and she is a mess. It is a shame that the bed soaked so much pee up I have always thought it nice to see them lying in their pee puddle.

Lily Anna still needs to pee despite peeing in the bed. Still in her pissed in knickers she runs to the toilet and sits down with her piss soaked panties still on. She starts to pee in her panties over the toilet such a mess and she really looks great in her pee soaked panties that are clinging to her pussy. Ineed2pee really do have some greet movies and they are so varied from jeans peeing to bed wetting. If you haven't checked out their website yet it really is a must if you are a female desperation lover.

Watch Lilly Anna Wet The Bed Here





Filed under: Bed Wetting and Ineed2pee and Knicker Wetting and Movies and Panty Pee and Peeing and Pissing and Pissing In Bed and Pissing Movies and Pissing Videos
Posted on 12.19.10
Comments: 4 Comments


Tags: Bedwetting, Bella Ineed2pee, ineed2pee Lilyanna, Knicker Wetting, Panty Peeing, Pissing Movie, Wetting The Bed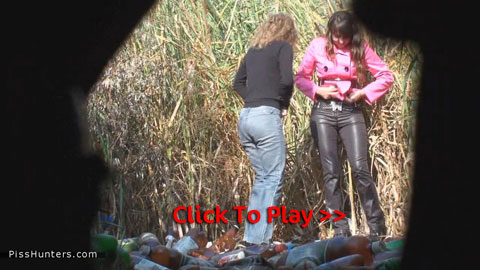 From Pisshunters comes this great voyeur peeing movie. We have had a few form from this hidden camera location and there always seems to be a group peeing. This time we have two chicks entering the Pisshunters hidden cam zone. They look a little shy that someone may be watching them but that doesn't stop them squatting down. The chick in leather pants seems to need to pee more badly. She squats and starts peeing and she really does look great in all her leather and what a pretty smile too.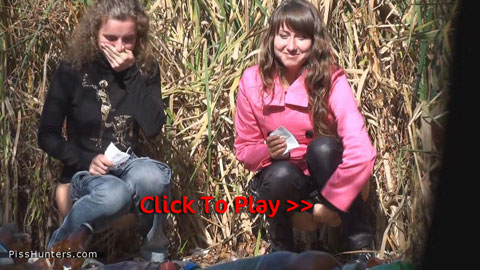 It seem that today this Pisshunter location smells the curly haired chick seems to be gagging and that may be why she is not pissing straight away she really doesn't seem to be able to stand the piss smell and I bet when she starts peeing the smell gets worse. I love Pisshunters movies as you always get to see peeing ladies doing what they do, not knowing we are watching. The curly one is great to watch in this situation just seeing her reaction to the smell is funny.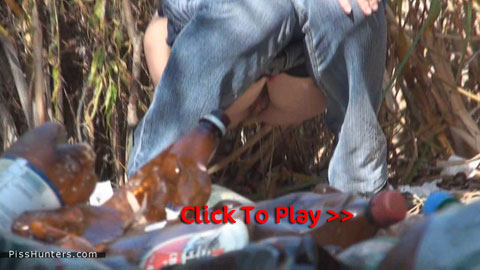 Watch The Two Chicks Pissing Here


Filed under: Caught Pissing and Hairy Pussy Pissing and Movies and Peeing and PissHunters and Pissing and Pissing Movies and Pissing Outdoor and Pissing Videos and Voyeur Peeing
Posted on 12.13.10
Comments: None


Tags: Caught Peeing, Caught Pissing, Peeing Voyeur, PissHunters, Voyeur Peeing, Voyeur Pissing