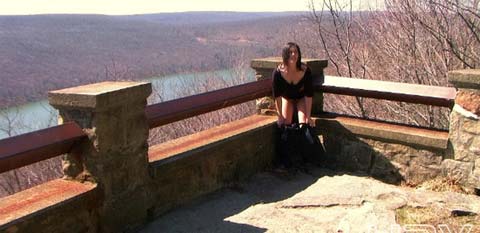 Needapee outdoor peeing what more could you want. Rebekah Dee is outdoors and really needs to pee. It is s scenic tourist spot and no one is around with such a great view why pee behind in the bushes that is not Rebekah Dee's style. In this Needapee movie she pulls down her pants climbs on the railing and let's rip with her piss stream and what a great stream it is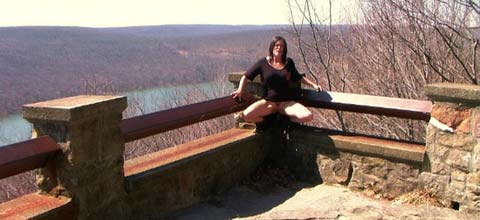 Rebekah Dee wrote this about this pissing movie at Needapee " For my latest pee adventure I visit a scenic point of natural beauty with breath-taking views – so stunning I almost pee myself! Luckily this attraction was not too busy on the day I was there so I take my trousers down and hitch myself onto a wall and to form my own natural wonder – perhaps my farthest golden arch yet! It? Let me know what you think!"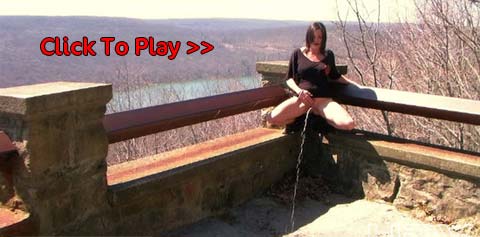 Enjoy The Needapee Pissing Movie Here


Filed under: Babes Peeing and Movies and Needapee and Outdoor Pissing and Peeing and Pissing and Pissing Movies and Pissing Outdoor and Pissing Videos and Rebekah Dee
Posted on 05.31.10
Comments: 4 Comments


Tags: nature, Needapee, Pissing Movie, Pissing Outdoors, Public Peeing, Rebekah Dee
This is one hot female desperation movie from Ineed2pee that stars Arianna. She gets home desperate to pee and is she desperate. This is classic ineed2pee female desperation it really reminds me of the old ineed2pee Alice movies. She gets home and tries to get in the door but her key wont work her desperation is so bad and she really needs to get in. I just love how she looks in her short skirt with her panties flashing and of course her desperate bum jiggling. She really is the perfect person to see when they are this desperate to pee and ineed2pee have captured it so well.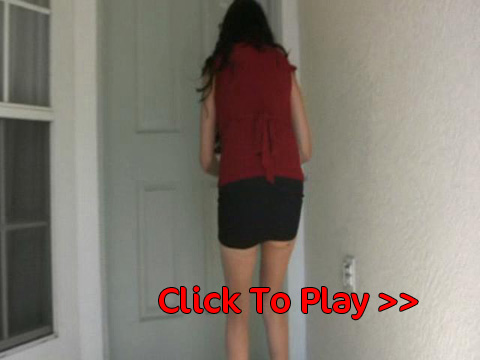 With no luck getting in the door she is around the back of the house still trying to find a way in to go to the toilet. She is in so much desperation discomfort it's great. We have the crotch grabbing and desperation fidgeting you really have to start to wonder how much longer can she hold on, she is just looking so pained. Her tight pink panties are put on show as her skirt is hitched up. I'm surprised that they are still dry and she is not dripping from her desperation.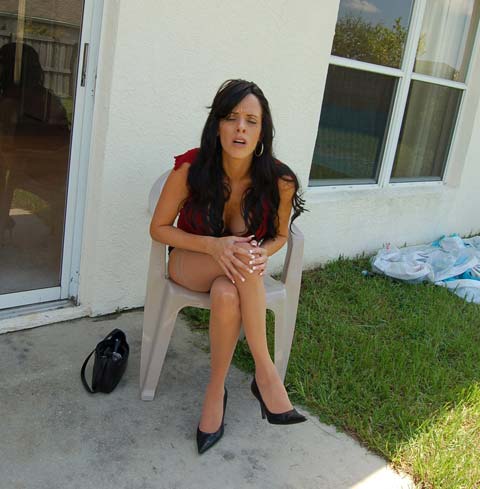 Arianna sits down thinking this will help her hold on till someone can let her in she crosses her legs and starts to rock. Does she need to pee now or what? This really is a spectacular female desperation movie from ineed2pee. she gets up and then starts to pace she really is losing control of herself and then she bends over, her pink panties darken and the sound of splashing pee starts. Poor Arianna she tried to hold on so long but why what a great ineed2pee female desperation movie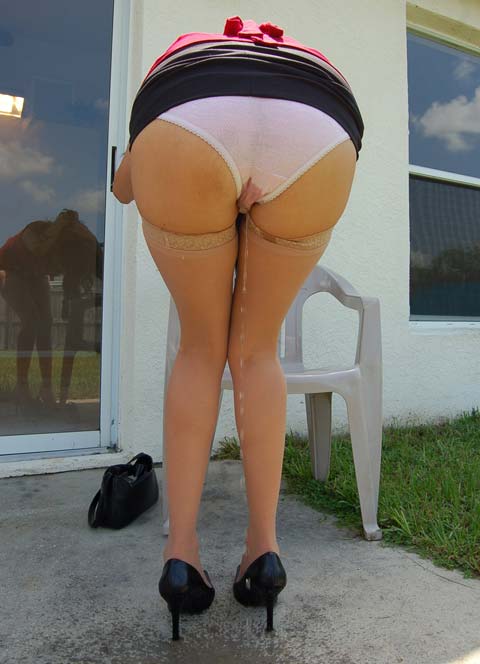 See The Female Desperation Movie With Arianna


Filed under: Desperation and Female Desperation and Ineed2pee and Knicker Wetting and Movies and Panty Pee and Peeing and Pissing and Pissing In Skirt and Pissing Movies and Pissing Videos
Posted on 05.21.10
Comments: 2 Comments


Tags: Desperate To Pee, Desperation, Female Desperation, Ineed2pee, ineed2pee Arianna, Knicker Wetting, Panty Pee, Panty Peeing, Pissing Movies, Skirt Peeing
Panty peeing with Danielle Maye from Wettingherpanties how very sexy. Danielle Maye is one hot wetting her panties model she just looks to innocent to be a panty pisser but here we are and the wonderful panty peeing website Wettingherpanties is going to prove me wrong. Danielle Maye starts of posing for the camera she just looks so sexy as she lifts her skirt to show her panties and sexy bum.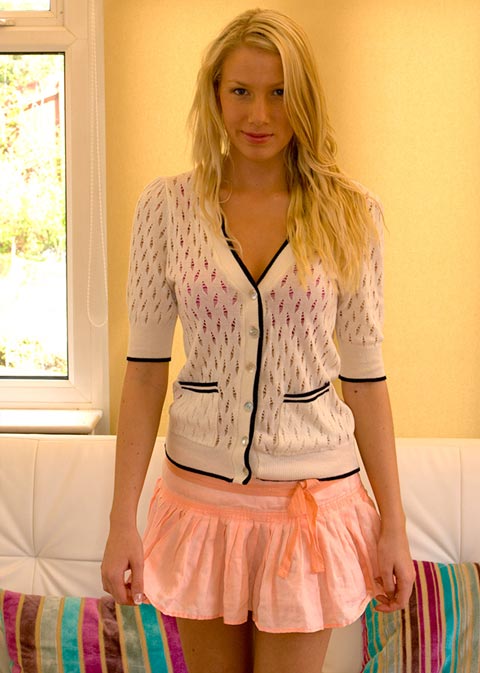 Danielle Maye of Wettingherpanties then stands and lifts her skirt so we can see her striped panties and what a lovely sight her panty clad crotch looks and she is showing a cheeky smile too. Danielle Maye then starts to pee in her panties the first drips soak into the fabric and start to drip through they start their journey down her legs. In no time her flow gets greater and greater and her panties are getting soaked as she pisses in them. The crotch is just dripping pee it is so soaked.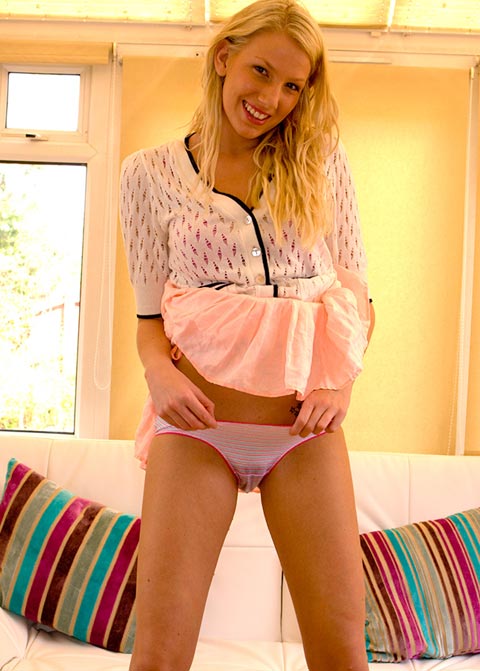 Danielle Maye finishes peeing her panties and stands to show us her pissed in panties so soaked that they hang down a bit. You can still see the pee drops I bet they are so lovely and warm. Freshly peed in panties is there anything better? Well I guess freshly peed in panties with Danielle Maye from Wettingherpanties tops it

See these Panty Peeing Photos With Danielle Maye Here


Filed under: Babes Peeing and Knicker Wetting and Panty Pee and Peeing and Pissing and Pissing In Skirt and wettingherpanties
Posted on 05.17.10
Comments: None


Tags: Danielle Maye WettingHerPanties, Knicker Wetting, Panty Peeing, Pissing Panty, Skirt Peeing, wettingherpanties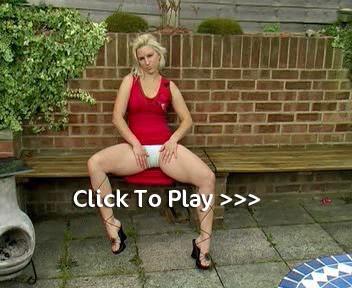 Lotta from Wettingherpanties is sitting on the bench ready to pee she looks so sexy with her skirt hitched up showing her panties and bulging bladder you can see how full she is and its just great, soon all that pee will be flowing in her white panties. She rubs her swollen bladder and pussy sits up and gets ready to pee her panties. She lets out the first drips and you can see her panties instantly change colour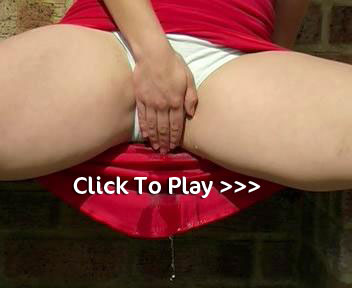 Peeing her panties and is she? Just after the first few drops her pussy is pissing hard and the pee is just shooting in her panties and she keeps on rubbing her pee soaked panties. Lotta really musts be enjoying this panty pee so much I know I do watching that part with her hand on her wet panties and the pee exploding against it wow just wow great panty peeing.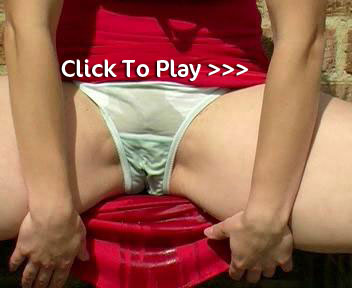 Pissed in panties like this are so sexy soaked and clinging to her pussy she is one dirty panty pant pee in blonde and she is full soaked in her pee she is dripping pee as she stands up and pulls down her skirt. Look when she turns around she has a wonderful piss patch this is one truly great panty peeing movie from Wetting Her Panties
Visit Wetting Her Panties Here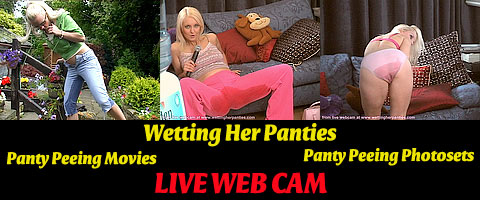 Filed under: Knicker Wetting and Movies and Panty Pee and Peeing and Pissing and Pissing In Skirt and Pissing Movies and Pissing Videos and wettingherpanties
Posted on 05.11.10
Comments: None


Tags: Knicker Wetting, Lotta Wetting Her Panties, Panty Pee, Panty Peeing, Pissing Movie, Pissing Panty, Skirt Peeing, wettingherpanties