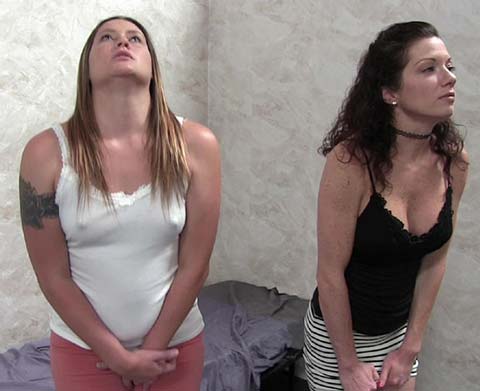 From Ineed2pee we have Jassie & Local Lynn Vega. we have had these two wetters before separately but not together if you have missed some of their desperation and wetting check out Bound And Pissing In Her Shorts for Jassie and Desperate And Panty Peeing for Lynn Vega. Today they have been locked up in a jail and they are desperate to pee. Jassie is in tight pants and Lynn is in a short skirt. They are waiting for a guard to take them to the toilet but it is taking ages and as they wait they are getting more and more desperate to pee.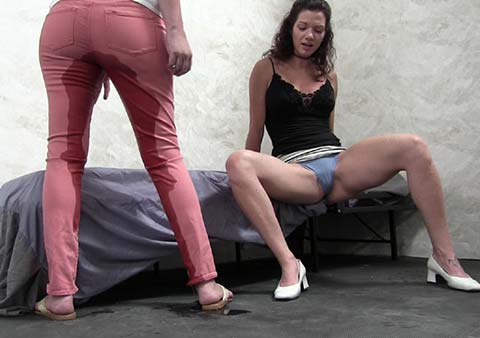 Jassie is standing and starting to fidget more and more. She is so ready to pee you can just see how desperate she is and then standing there with Lynn watching she starts to pee herself. She is pissing in her pants and the crotch is going dark and then her piss starts to run down her legs till it is pooling at her feet. How embarrassing, she has pissed herself in jail and very on can see.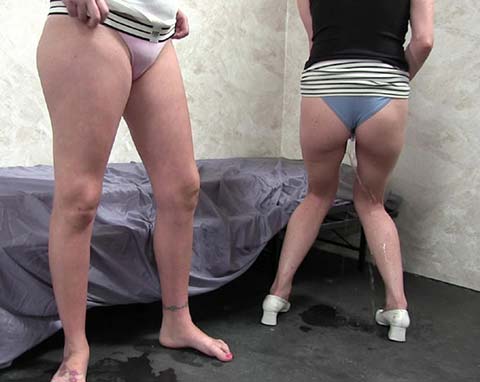 As Jassie is pissing herself Lynn is getting more and more desperate. She is struggling to hold on and as she lifts her short skirt up we can see her blue panties. As she sees that Jassie has soaked herself in pee she squats down and starts to pee in her blue panties. She is peeing her panties in her cell and as she is still peeing she stands up and piss starts to splash everywhere. What a wonderful piss mess. When she finishes pissing herself they are both soaked and dripping in pee

See Jassie And Lynn Piss Themselves


Filed under: Babes Peeing and Desperation and Female Desperation and Ineed2pee and Knicker Wetting and Panty Pee and Peeing and Pissing and Pissing In Pants and Pissing In Skirt and Pissing Pictures
Posted on 11.27.17
Comments: 1 Comment


Tags: Desperate To Pee, Female Desperation, Ineed2pee, Jassie Ineed2pee, Knicker Wetting, Lynn Ineed2pee, Panty Pee, Panty Peeing, Pissing In Pants, Pissing In Skirt, Skirt Peeing, wetting
From Ineed2pee we have the sexy Jassie. There is something so sexy seeing a bound desperation scene and the great thing with Ineed2pee we know that the desperation is going to be real. We start off today with Jassie in her tight denim shorts white top no bra and lovely pointy nipples. She is bound with her arms above her head and her legs are pulled wide giving us a great view of her tight shorts over her pussy. She is desperate to pee but she is wanting to get the bondage scene finished so she is holding on, she looks so sexy waiting like this.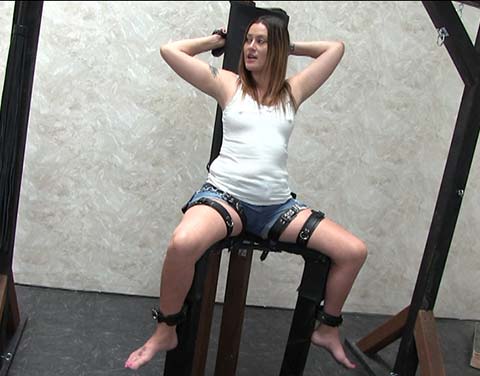 The storey from Ineed2pee about this female desperation and shorts wetting goes like this "Jassie is tiedup for a bondage shoot but they had to find a gag, leaving her for much longer than she expected. She knows she spoken up about needing to use the bathroom before they bound her but it's too late now… all that iced tea and water (hey, it's hot in the Vegas desert!) has gone right through her and into her aching bladder. It's so hard to hold it all in when she can't close her legs or grab her crotch so this is a very different type of female desperation and one where you have NO control since you cannot stop the flow and you're relying on your muscles alone. A bit leaks out but she manages to hold it for 1 min before it all comes cascading out of her jean shorts and onto the floor below!! it's a LOT of pee and you can hear it coming out and splashing all over! She has a nice cameltoe in the behind the scenes portion where she shows off her cute purple cotton fullback panties"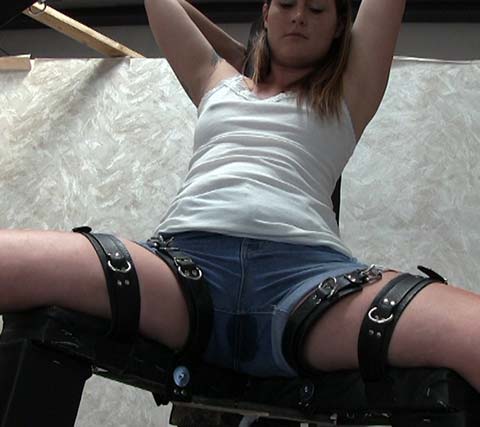 As she is sitting there she is getting more and more desperate to pee, her bladder is being pressed by the waist band of her shorts, she tries to hold on a little longer but she cant and she starts go pee into her shorts. She has piss exploding out of the denim, it is spraying out and then splashing on the ground. She has so much pee stored up and her stream keeps on coming. It is a wonderful mess she is making of herself. When she finishes pissing she is dripping in piss and we even get to see her in her panties dripping piss. A wonderful bound shorts piss.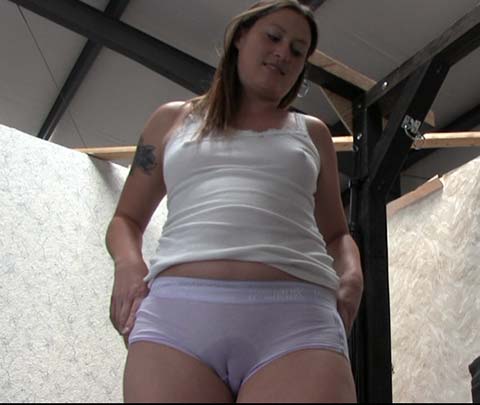 See Jassie Pissing Herself Here


Filed under: Desperation and Female Desperation and Ineed2pee and Peeing and Pissing and Pissing In Shorts and Pissing Pictures
Posted on 07.21.17
Comments: 3 Comments


Tags: bound pissing, denim shorts, Desperate To Pee, Female Desperation, Ineed2pee, Jassie Ineed2pee, shorts peeing, Shorts Pissing, wetting