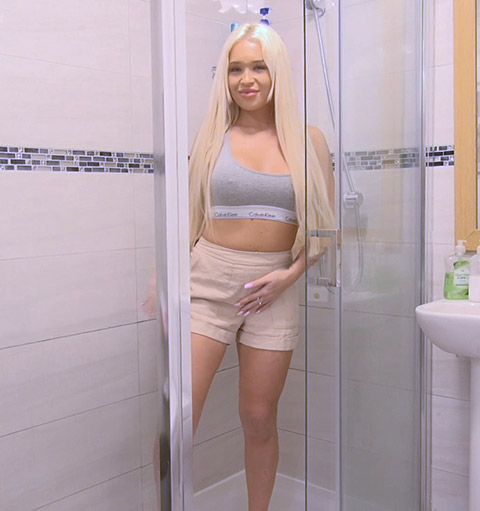 From Wetting Her Panties we have the lovely Lille again. She has been a hit in the past and if you have missed some of her previous wettings check out. Lillie Pissing Her Panties Over The Toilet and Pissing In Her Panties At The Top Of The Stairs. Today we join her in the shower. She is wearing a crop top and a light coloured pair of shorts she looks so sweet standing there waiting to pee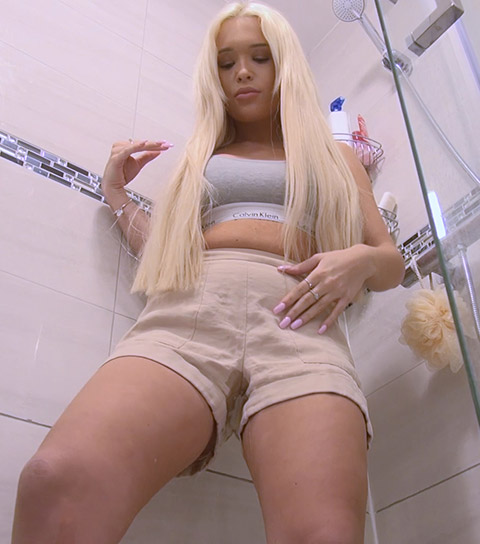 Lille is in the shower in her shorts and as she is standing she starts to pee. The shorts are a great colour as soon as they get damp you can see the pee patch. We get a great shot as she is peeing in her shorts, we get to look up at her crotch as it gets wetter and wetter with pee it is as if she is peeing over us.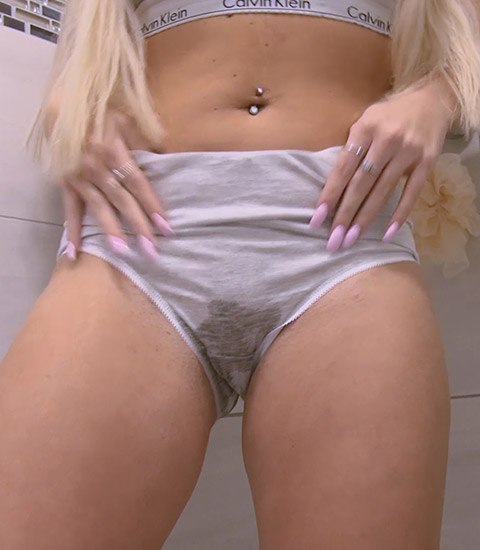 Lillie keeps on peeing and her shorts have a nice piss patch in them. She has pee that has run down her legs and then she pulls her shorts down and we get to see her piss soaked panties. They haven't soaked up so much pee as her shorts. Wetting Her Panties really need to get better panties for the ladies to pee in or at least wash them before use.