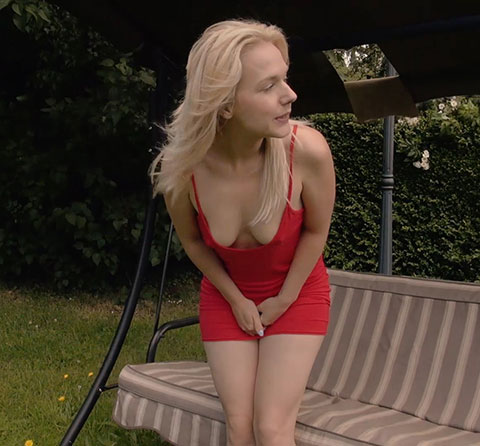 From Wetting Her Panties we have Aston Wilde and it's the real deal today. Aston is out on the sun lounger enjoying the great British weather. She starts to need to pee but doesn't want to get up, she rolls around holding her bladder enjoying the pressure and as she does her breast falls out of her dress and we get to see her wonderful hard nipple.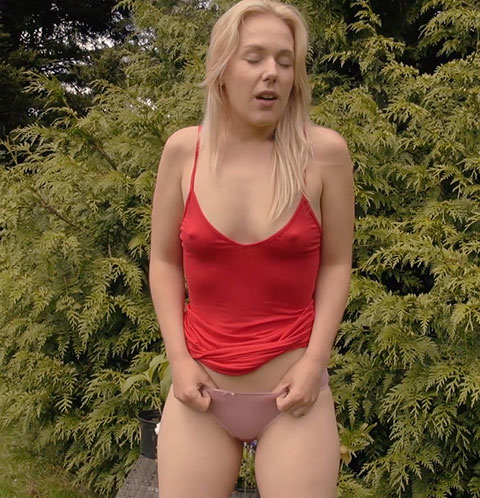 She gets up and is more desperate, she hold her crotch and looks around for a place to pee. She needs to go but is sure someone is going to see her. She is giving us quite a show with her breasts bouncing around under her dress and we can make out both hard nipples.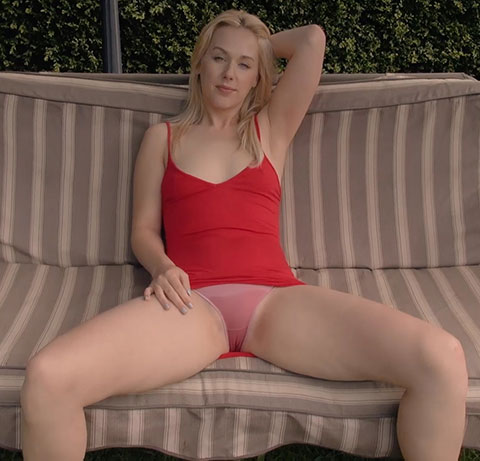 She finds a place to pee behind a bush but she is not going to pull her panties down and let someone see her pussy. She pulls her dress up and starts to pee in her panties. As the piss flow starts her panties go dark and pee explodes through the fabric. She has pee running down her legs and the fabric is cling to her pussy. Look how sexy she is in her pee soaked panties. She finishes and walks back to the sun lounger opening her legs to give us a great shot of her piss soaked panties

See Aston Pissing Her Panties Here


Filed under: Babes Peeing and Desperation and Dress Peeing and Female Desperation and Knicker Wetting and Outdoor Pissing and Panty Pee and Peeing and Pissing and Pissing Pictures and wettingherpanties
Posted on 08.01.18
Comments: 1 Comment


Tags: Aston WettingHerPanties, Female Desperation, Knicker Wetting, Panty Pee, Panty Peeing, Peeing In Dress, Pissing Panties, wetting, wettingherpanties
1 Comment »
Make no mistake, Aston is a great asset. But when there's an 'update' from WHP on here, you tend to feature the same model over and over and over again. I'd be inclined to see someone other than the likes of Aston, and Natalie, and Honour May, as great as they are. It's getting a bit boring pretty much constantly seeing the same girl.

Comment by Pip — August 1, 2018 @ 9:17 am
RSS feed for comments on this post.
Leave a comment