From Real Wetting we have the wonderful Dee. We have had this wonderful wetter previously and if you have missed her check out Dee Peeing In Red Leggings. Dee Peeing In Her Shorts Waitress Desperate And Pissing Herself  and Dee From Real Wetting Jeans Pee. Today she is out rollerblading dressed in purple pantyhose with shorts over the top. She is desperate to pee but is going to hold on till she has finished as she is enjoying herself so much. You can see that she is desperate as she is not concentrating on what she is doing as much as she should be.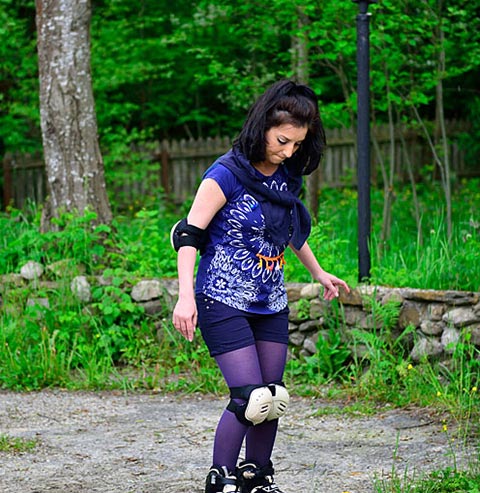 Dee glides around and she is getting more and more desperate. She has to stop and she leans over a little trying to hold her pee in. She starts to move again and then stops. Her bladder is protesting. She is so full of pee and then as she is bent over she starts to pee and we get to see the start of her pee flowing into her shorts and pantyhose there is the tell-tale dark patch.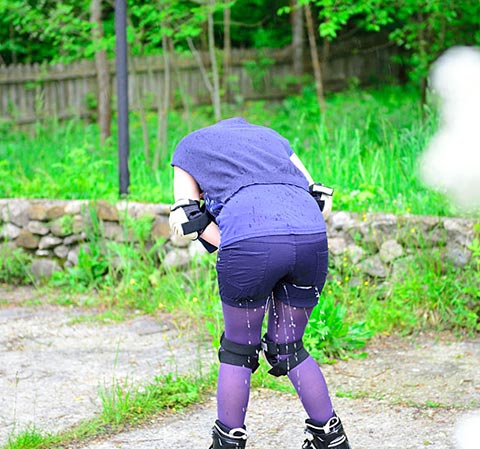 Dee has started to pee in her shorts and the fabric is going dark. The piss steam starts off slow and then erupts so she has piss spraying out and her pantyhose have rivers of piss running down her legs. Her kneepads are getting soaked and pee is even flowing into her rollerblades. What a mess she is making. When she finishes pissing, her shorts are soaked and her pantyhose have rivers of pee. What a sexy mess she is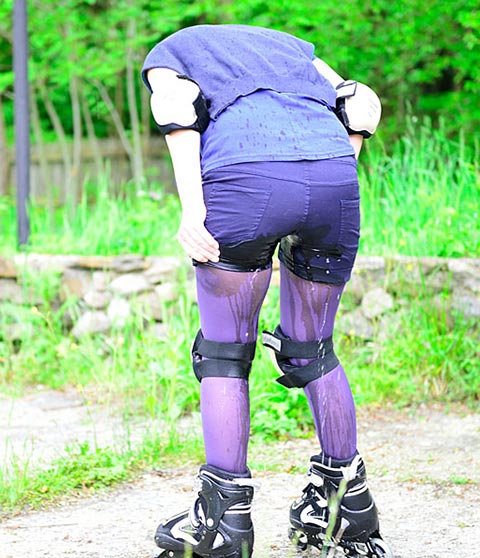 See Dee Peeing Her Shorts And Pantyhose Here


Filed under: Audreys Wetting Site and Babes Peeing and Desperation and Female Desperation and Outdoor Pissing and Pantyhose Pissing and Peeing and Pissing and Pissing In Shorts and Pissing Pictures and Real Wetting
Posted on 11.07.18
Comments: 2 Comments


Tags: Audrey's Wetting Site, Dee Real Wetting, Desperate To Pee, Female Desperation, pantyhose peeing, Pantyhose Pissing, Peeing Pictures, Pissing In Shorts, Real Wetting, shorts peeing, Shorts Pissing, wetting
2 Comments »
I would love to pull her shorts down

Comment by Kent Brockman — November 9, 2018 @ 7:29 am

I'd pull her pantyhose down then, but then who would do the panties?

Comment by peethong — November 10, 2018 @ 1:51 am
RSS feed for comments on this post.
Leave a comment