From Real Wetting we have the lovely Beatrice. She is dressed in a black dress and purple pantyhose, she is desperate to pee while loading the fireplace. She loves holding on as long as she can and today is no different. She squats down and squashes her bladder she is so full.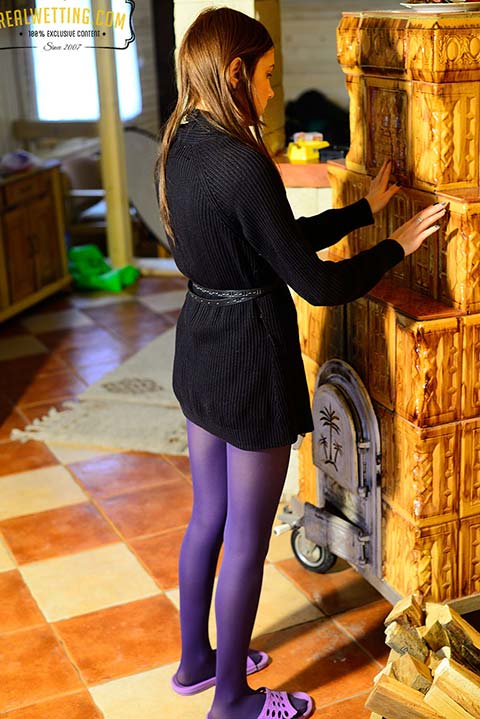 As Beatrice stands up she feels that she can't hold on any longer and stands and starts to pee. The relief that washes over her is wonderful and then she feels the warm pee running down her legs and start to pool at her feet.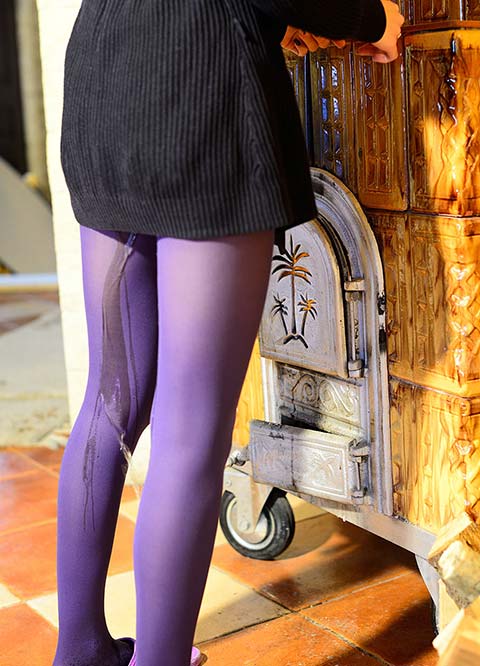 Beatrice is peeing in her dress and pantyhose and she has pee running down her purple pantyhose. The piss marks stand out so well and she looks so sweet as she finishes peeing standing there dripping piss onto the floor. She lifts her dress up and we can see her piss soaked panties under the pantyhose too. Another great wetting from Real Wetting.