From HD Wetting we have the wonderful Lyra and sexy Sosha. We have had these two in some great lesbian pee action recently, if you have missed them check out New Lesbian Peeing Model Lyra HD Wetting  for some more wonderful lesbian pee play with these two. Today Lyra is in her jeans and bound on the floor.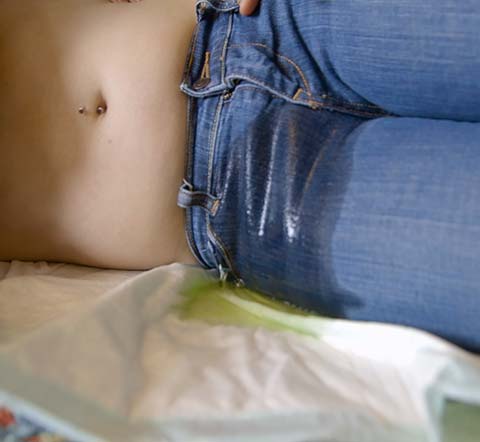 With Lyra bound on the floor Sosha starts to tickle her. Her exposed breasts are jiggling everywhere and she is getting so close to peeing in her jeans. We know that Sosha is not going to stop till she does piss herself.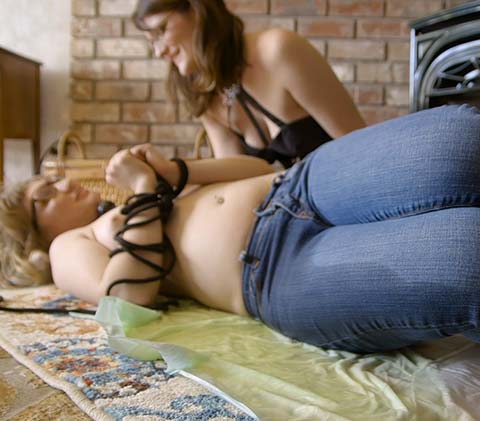 Sosha keeps tickling Lyra and she cant hold on and she starts to pee. The first spurts of pee make the denim dark and then her piss really starts to flow into her jeans. Her jeans are getting soaked and the denim is getting that wonderful shiny pissed in look. When Lyra finishes pissing herself there is a lovely yellow piss puddle.

See Lyra Bound And Peeing Here


Filed under: Babes Peeing and HD Wetting and Jeans Peeing and Jeans Pissing and Lesbians Peeing and Peeing and Pissing and Pissing In Pants and Pissing Pictures
Posted on 03.23.18
Comments: 8 Comments


Tags: bound pissing, HD Wetting, Jeans Pee, Jeans Peeing, Lesbians Peeing, Lyra HD Wetting, Peeing Pictures, Sosha HD Wetting, Topless Jeans Pee, wetting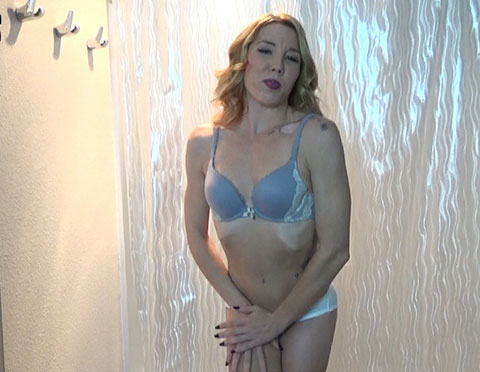 From Ineed2pee we have the very sexy Sunny. We have had this hottie previously in Female Desperation And Wetting with Sunny and Ineed2pee Sunny Locked Out And Pissing Her Pants  Today she is in her bra and panties and very desperate to pee. She looks so sexy as she tries to clamp her legs together and hold her piss in.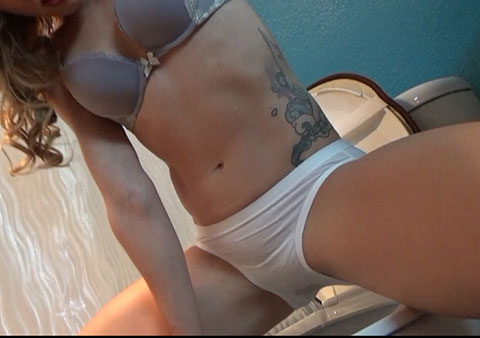 The story from Ineed2pee goes like this "Janira Wolfe (also known as Sunny on this site previously) is doing the sexiest tight little white pantie tease with lots of crotch grabbing, crossed legs and bouncing pee pee dance as she tries to hold it all in while talking VERY sexily and cute the entire time. She describes her desperation plight so well as well as recounting previous stories of how badly she's had to go. She can't hold it & squats over the toilet, pissing nice & loudly (and long) into the toilet with such relief of holding it for so long. She teases you with her pissy wet pantied pussy and ass. Seriously very silly behind the scenes bits!"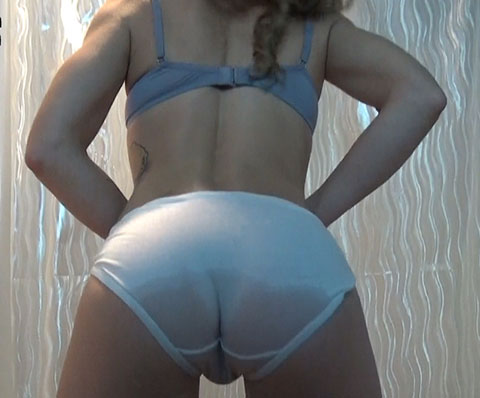 She holds on as long as she can and then she squats overt the toilet and pisses in her panties. The white panties go dark and the pee flows through the cotton and splashes in the water. She finishes pissing in her panties and pulls them tight against her puissy what a wonderful sight
See Janira Wolfe Pissing Her Panties Here

Filed under: Babes Peeing and Desperation and Female Desperation and Ineed2pee and Knicker Wetting and Panty Pee and Peeing and Pissing and Pissing Pictures
Posted on 03.17.18
Comments: 3 Comments


Tags: desperate female, Desperate To Pee, Female Desperation, Ineed2pee, Ineed2pee Pictures, Janira Wolfe Ineed2pee, Knicker Wetting, Panty Pee, Panty Peeing, Sunny Ineed2pee, wetting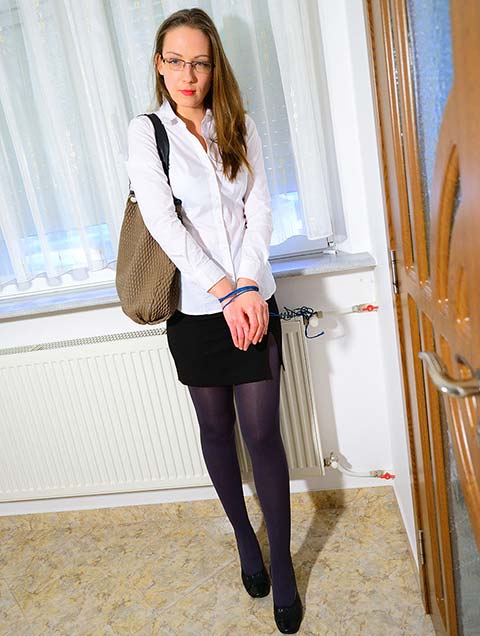 From Real Wetting we have the wonderful Claudia. She has been tied with string to the radiator and is desperate to pee. She is dressed in pantyhose and a tight skirt she is desperate to pee. She must be enjoying herself as the string is so flimsy that she would be able to release herself but she is there desperately squeezing her legs tightly together holding her pee in.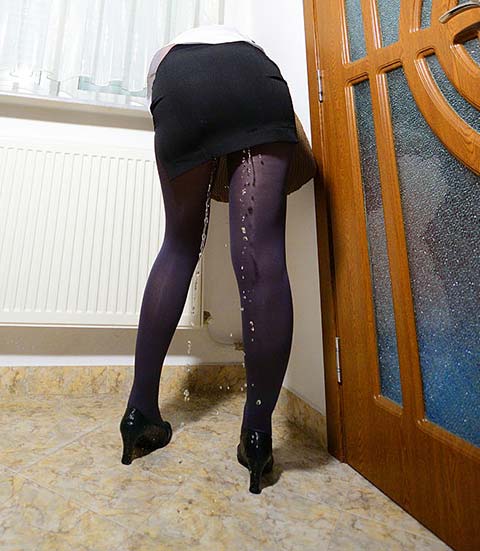 She is getting more and more desperate and is struggling. She squats down and then stands again. As she does she loses control and she starts to pee in her skirt and pantyhose. We have piss spraying out of the nylon pantyhose and it is running down her legs and pooling at her feet. This is a great pantyhose wetting.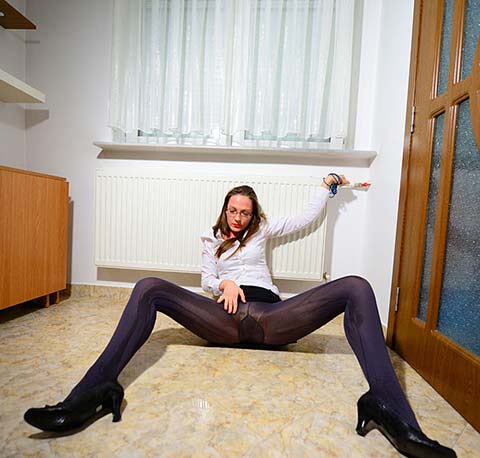 She finishes pissing in her pantyhose and skirt she is standing in a big puddle of piss. She sits down in the piss puddle and spreads her legs. What a wonderful sight piss soaked panties and a very wet crotch. Super wetting from Real Wetting.

See Claudia peeing Her Pantyhose Click Here


Filed under: Audreys Wetting Site and Babes Peeing and Dress Peeing and Female Desperation and Pantyhose Pissing and Peeing and Pissing and Pissing In Skirt and Pissing In Tights and Pissing Pictures and Real Wetting
Posted on 03.10.18
Comments: 6 Comments


Tags: Audrey's Wetting Site, Claudia Real Wetting, Desperate To Pee, Female Desperation, pantyhose peeing, Pantyhose Pissing, Peeing Pictures, Pissing In Skirt, Real Wetting, Skirt Peeing, Stockings Pee, wetting