From Ineed2pee we have the wonderful Shavelle Love. We have had one post with her previously in Shavelle Love Peeing Herself and she also stars in Honey & Shavelle Love Horny Desperate Ladies. Today she is has just knocked on your door and is busting to pee. She has skin tight jeans on and they are cutting into her bladder. She has locked herself out and really needs to go she asks can she please use your bathroom. Unfortunately for her your wife is in there and she has to wait. As she is standing in there she is grabbing her crotch and starting to fidget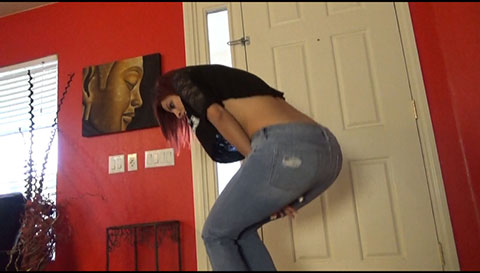 She is trying desperately to hold on and getting more and more desperate to pee. This is so sexy watching her as she nearly losses control. She is fighting the pressure and then she just can't wait any longer and she starts to leak a little bit of pee into her jeans. The crotch of her jeans starts to go dark and then she pees some more.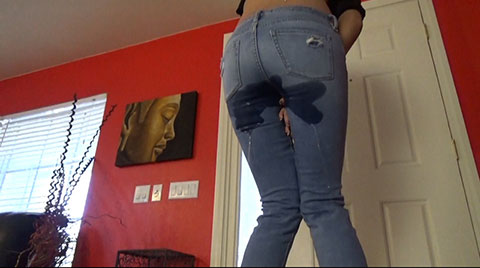 She is standing there starting to pee in her jeans. The warm piss is slowly soaking into her jeans and then starts to run down her legs, Shavelle is looks so sexy. She pees some more and there are pee drips soaking around her ankles and then it starts to flood out. Just look at the wonderful glistening colour as the denim overflows with piss. There is piss splashing everywhere and her feet are soaked too this is a wonderful jeans pissing. When she finishes pissing she takes a towel and cleans up her pissy mess a wonderful tight jeans wetting.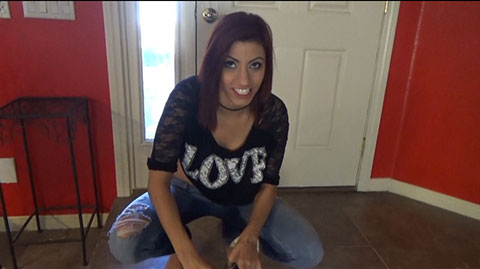 See Shavelle Love Piss Her Jeans Here


Filed under: Babes Peeing and Desperation and Female Desperation and Ineed2pee and Jeans Peeing and Jeans Pissing and Peeing and Pissing In Pants and Pissing Pictures
Posted on 04.28.17
Comments: 2 Comments


Tags: Desperate To Pee, Female Desperation, Ineed2pee, Jeans Pee, Jeans Peeing, Pissing In Pants, Shavelle Love Ineed2pee, wetting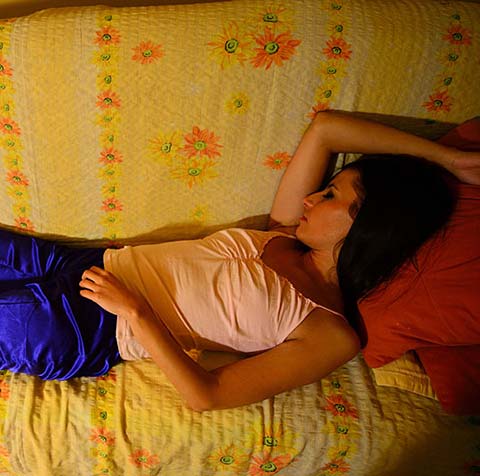 From Real Wetting we have the wonderful Debbie. It has been a while since we have had this lovely wetter but today she is back with a great satin pyjamas peeing. If you have missed some of her previous wetting endeavours check out Debbie Pissing In Denim Shorts – Bound And Peeing In Panties – Debbie Pissing In Her Jeans and Debbie Peeing In Her Panties. We join Debbie today asleep. She has lovely satin pyjamas bottoms and a cotton top on. She is sleeping and looking so sweet and innocent, she starts to stir and opens her eyes she really needs to pee.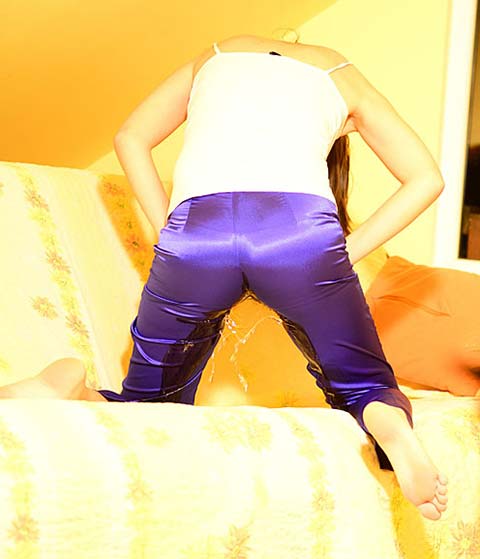 Debbie has just woken up and realises that she needs to pee. She stands up and instantly grabs her crotch trying to hold on. She still has a knee on the bed and as she is like this she starts to lose control and pee into her pyjamas. As she is peeing into her pyjamas the satin is soaking it up and the fabric is going dark purple. She starts to pee more and the stream is turning into a great big gusher, there is piss spraying everywhere. She is soaking her bed her legs and her feet are even getting warm and wet in piss. This is a great pyjama piss

Her piss stream starts to slow and as she finishes pissing herself she bends forward and we get the most wonderful sight of her satin pyjamas soaked in piss. The fabric is grabbing her legs, she pulls her pants down and we then get to see her piss soaked panties. She takes her piss soaked pants off and then lies down in her piss puddle still in her wet panties. A wonderful pyjama pissing from Real Wetting

See Debbie Peeing Her Pyjamas Here


Filed under: Audreys Wetting Site and Babes Peeing and Bed Wetting and Peeing and Pissing and Pissing In Bed and Pissing In Pants and Pissing Pictures and Real Wetting
Posted on 04.24.17
Comments: 1 Comment


Tags: Audreys Wetting Site, Bed Wetting, Bedwetting, Debbie Real Wetting, Pissing In Bed, Pyjamas pee, Real Wetting, Wetting The Bed
Vipissy brings us three lesbian peeing movie and picture sets. We start off with the wonderful Quinn Lindemann and Ella Rosa. We join them on the couch with these two hotties kissing. They are so horny and Ella really needs to pee she sits over Quinn and pisses all over her. Quinn is still in her clothes so they are instantly soaked and clinging to her. The warm and wet fabric looks so sexy. She strips of and it is her turn to piss. Ella is so horny that she starts to lick pee from Qiuins pussy then the wet fun really begins. Quin makes Ella cum with piss and then it is her turn to be squirting piss. They finish off playing with their piss puddles until they are fully dripping in pee. A super wet lesbian piss with two hot ladies. See Quinn Lindemann and Ella Rosa Pee Here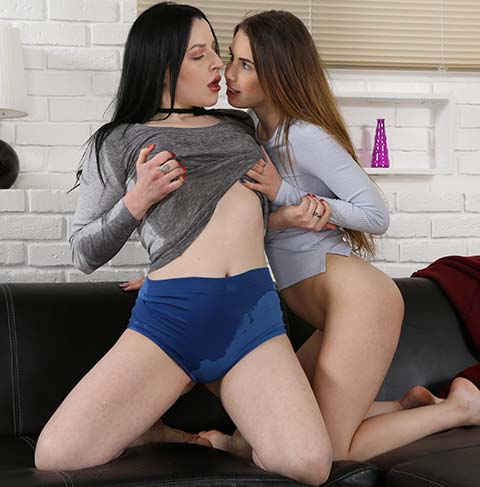 Next up we have Claudia Macc and Sweet Cat. We start with a photo shoot in this Vipissy movie. Sweet Cat is posing and getting her photographs taken. We can see that she is full of pee and standing there she is getting more and more horny. In no time she is filling a vase in pee and then the fun begins, there are dildos piss drinking peeing orgasms and of course piss soaked hair this is one hot and wet lesbian piss movie. See Claudia Macc and Sweet Cat Pee Here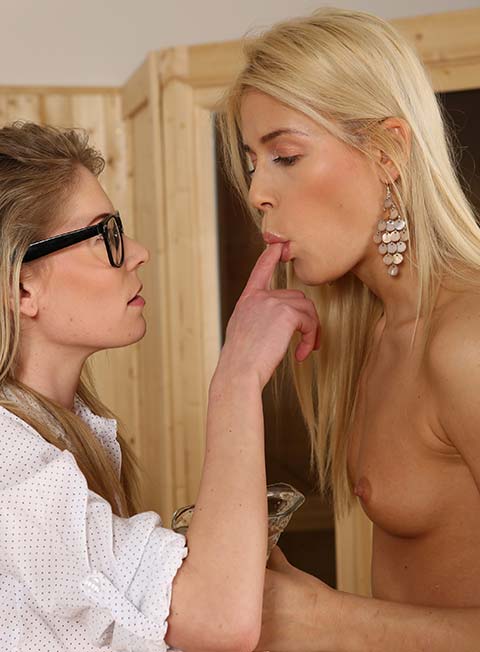 Last up we have Lady Dee And Angel Wicky. The story from Vipissy goes like tis "Sexy blonde Angel Wicky is reading when her cute friend Lady Dee enters the room with other ideas! She immediately takes off her denim hotpants and pisses all over Angel's tank top before licking her own juices. Angel's perky tits look fantastic underneath the wet look tank top and Lady Dee can't wait to get her lips wrapped around Angel's nipples! Afterwards, Angel takes off her tank top and these horny girls suck even more of Lady Dee's golden piss out of it and kiss too! Angel strips completely naked and with Lady Dee lying on a glass coffee table, Angel proceeds to soak her back with her own juices. Soon both girls are naked and Angel licks Lady Dee's pussy while pulling apart her pussy lips with her fingers. Lady Dee fires a stream of piss up into the air and not only does Angel enjoy a mouthful of piss, but Lady Dee gets self-soaked in golden piss. Angel then lays back on the sofa and enjoys some pussy licking action of her own. Lady Dee works her clit with her tongue and also drinks Angel's pee! These gorgeous girls then share a purple vibrator, which Angel uses first while being soaked in even more golden showers. Lady Dee soon gets her turn as she eagerly awaits some more pussy play and both girls get each other off before they finish this fantastic watersports scene by collecting their piss in a glass bowl and drinking their juices!" See Lady Dee And Angel Wicky Peeing Here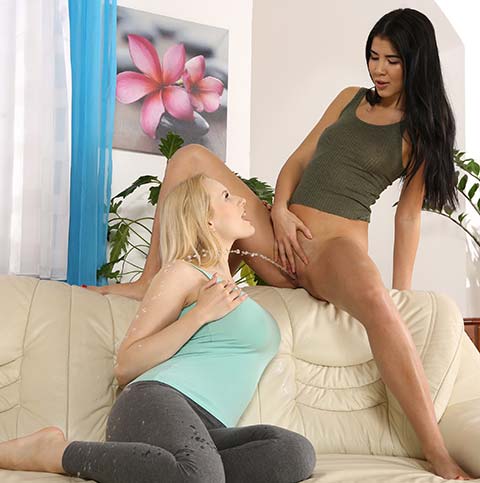 Filed under: Babes Peeing and Drinking Piss and Lesbians Peeing and Movies and Peeing and Pissed On and Pissing and Pissing In Vagina and Pissing Movies and Pissing Videos and ViPissy
Posted on 04.21.17
Comments: None


Tags: Angel Wicky Vipissy, Claudia Macc Vipissy, Ella Rosa Vipissy, Lady Dee Vipissy, Lesbian Pissing Video, Lesbians Peeing, Piss Drinking, Quinn Lindemann Vipissy, Sweet Cat Vipissy, ViPissy, Vipissy Movie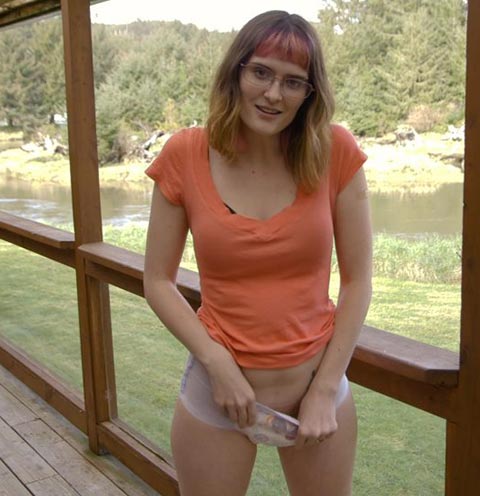 From HD Diapers we have the wonderful Sosha she is outdoors wearing a diaper and has a very full bladder. If you have missed some of the posts from HD Diapers check out Peeing In Diapers From HD Wetting and Wet Diaper Lesbian Piss Play Today Sosha is standing there and telling us how she likes to wet. She holds on a little longer and then she is busting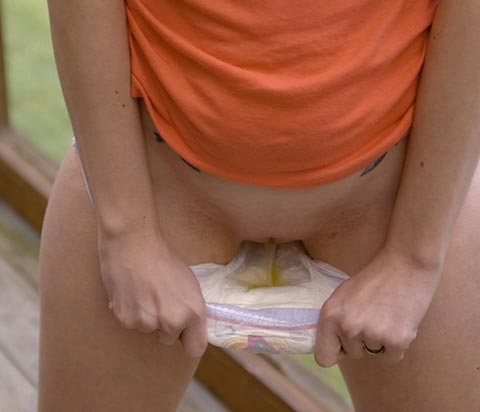 Sosha is full and her bladder is ready to explode. She pulls her diaper open a little and we get to see her shaved pussy encased in her warm diaper and she starts to pee. Her piss sprays out and starts to soak into the diaper.

She is pissing in her diaper, her yellow pee stream is looking great and her diaper is getting more and more soggy. There is a wonderful yellow puddle and then when she finishes peeing she pulls the now soaked diaper up again. The warm wet feeling must be great and I bet she is nearly having a orgasm standing there in her piss soaked diaper.

See Sosha Peeing Her Diaper Here


Filed under: Diaper Pissing and HD Diapers and Peeing and Pissing and Pissing Pictures
Posted on 04.17.17
Comments: 2 Comments


Tags: Diaper Wetting, HD Diapers, Sosha HD Diapers