Sinn Sage is one of the best models over at Ineed2pee. Not only is she sexy and has a great butt, she is a wonderful wetter she really does seem to love holding on as long as she can till she is just busting to pee. We have had some great sets from her in the past and if you have missed them check out Sinn Sage Peeing In Her Jeans Tipsy And Desperate To Pee from Ineed2pee Yoga Pants Desperation And Peeing and Ineed2pee Desperate Peeing Pictures. Today we start with her in tight jeans as a farm girl. She has her shirt tied up around her waist and really does look the part. She has been told to rake the hay and has to get it done or her boss will be angry. She is raking and getting more and more desperate to pee. She starts to moan and has her legs crossed tightly. She just can't hold on and starts to pee. We get to see the first dampness in the denim and then her piss turns into a river and it is flowing down both her denim encased legs. The denim takes on the wonderful shine and her river of piss continues into her boots. This is a great female desperation and jeans wetting and to finish we get to see her pull down her piss soaked jeans to show her urine soaked panties. See Sinn Sage desperate and peeing in her jeans Here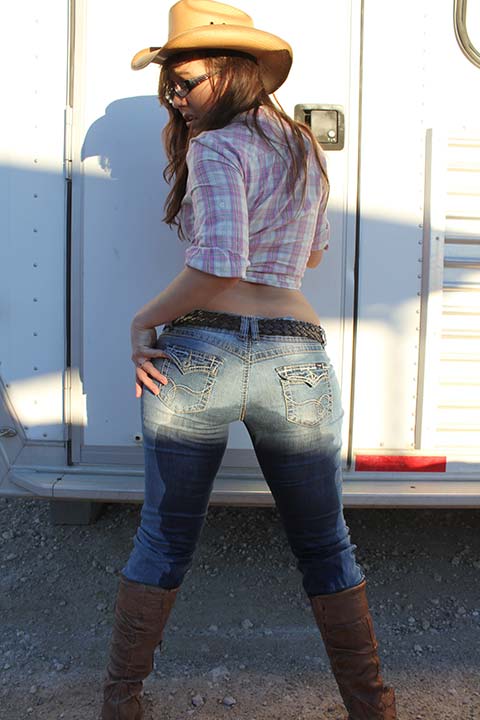 Next up Sinn Sage is in a tight knit dress and is on an important phone interview. She should have used the bathroom before she started as now her bladder is getting the better of her. She is getting more and more desperate to pee. She starts to struggle to hold on and has her hand pressing into her crotch. She crosses her legs and then has to stand again she is going to lose control. She sits down again and then it happens, her bladder gives in and she starts to piss in her white panties. She is sitting in her white panties while piss is gushing out. As her panties soak up more of her piss they go see-through and we can just make out her pussy lips. She has made a wonderful mess of herself. As she stands up and we get to see that she has a lowly pee stain in her dress too. See Sinn Sage desperate and panty peeing Here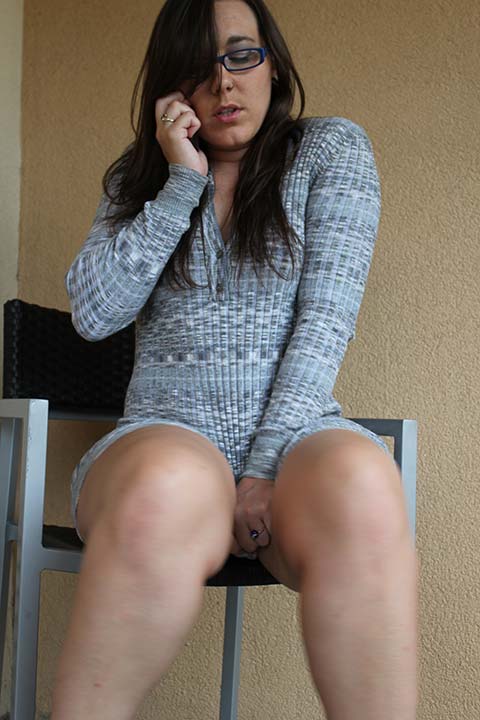 Last up we have a previously posted ineed2pee female desperation and wetting movie starring Sinn Sage. It is a great collection of her female desperation and wetting Antics while she has been at Ineed2pee. Enjoy her desperation and wetting Here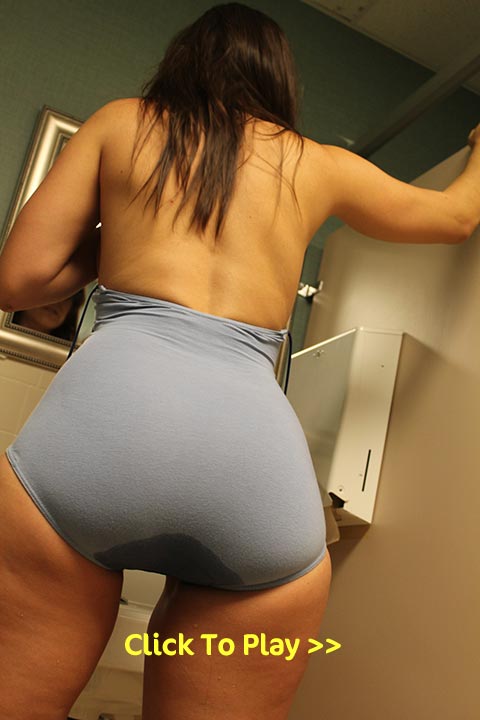 Filed under: Desperation and Dress Peeing and Female Desperation and Ineed2pee and Jeans Peeing and Jeans Pissing and Knicker Wetting and Panty Pee and Peeing and Pissing and Pissing In Pants and Pissing In Skirt
Posted on 08.31.15
Comments: 2 Comments


Tags: Desperate To Pee, Female Desperation, Ineed2pee, Jeans Pee, Jeans Peeing, Knicker Wetting, pants peeing, Panty Pee, Panty Peeing, Peeing In Dress, Sinn Sage Ineed2pee, Skirt Peeing, wetting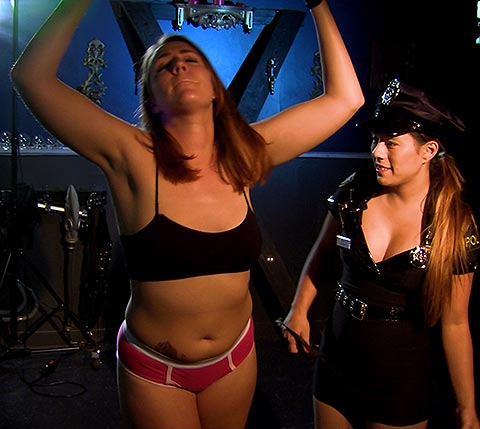 From HD Wetting we have three sets of screen grabs with Nikko and Alisha. It's great that Nikko has joined HD Wetting she brings some fun to the scenes with Alisha. If you have missed some of their previous desperation and wetting antics check out Pants Peeing By The River Alisha And Nikko Bondage Pee Movie and HD Wetting Lesbian Panty Pee Today we start with Alisha as a prisoner with Nikko as the Officer. Alisha is chained by her hands and in panties and a bra. She is desperate to pee but she is trapped and officer Nikko is taking great delight in seeing that Alisha is desperate to pee. Alisha is getting more and more desperate she is squirming and really trying to hold on and then she loses control and starts to pee in her panties. She has piss running down her legs soaking her feet and she ends up standing in a big puddle of pee. Great lesbian panty peeing. See Alisha pissing her panties Here.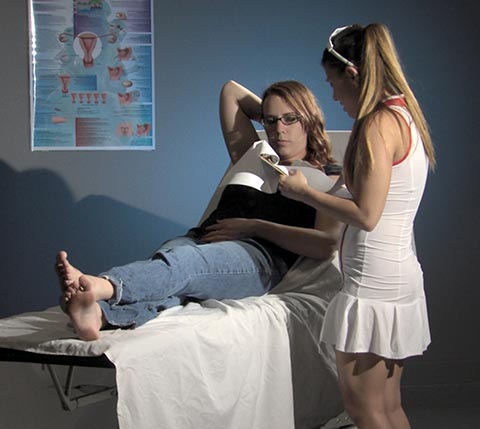 Next up we have Alisha at the doctors. The story from HD Wetting goes "Alisha is visiting the clinic for an embarrassing problem. She has been unable to pee for days. Sexy nurse Nikko has the perfect remedy though, a pill should induce an uncontrollable urge to piss. Alisha takes the pill and almost immediately she is overcome with sever desperation. Alisha can barely stand up before she unleashes a flood of piss into her jeans." See Alisha pissing in her jeans Here.

Last up we have Alisha topless desperate to pee. She is bound to the bed and we can see that her bladder is bulging. Nikko then starts to tickle Alisha, this is not good she is desperate to pee and the tickling sensation is making her more and more desperate. She squirms and then she starts to piss in her panties. Her pee is soaking into the bed and forming a puddle under her bum. Once Alisha finishes peeing in her panties Nikko puts her hand in the piss soaked panties and fingers her wet pussy till Alisha cums. See Alisha pissing her panties in bed Here.


Filed under: Desperation and Female Desperation and HD Wetting and Jeans Peeing and Jeans Pissing and Knicker Wetting and Panty Pee and Peeing and Pissing and Pissing In Bed
Posted on 08.27.15
Comments: 4 Comments


Tags: Alisha HD Wetting, bound pissing, Desperate To Pee, Female Desperation, HD Wetting, Jeans Peeing, Knicker Wetting, Nikko HD Wetting, Panty Pee, Panty Peeing, Pissing In Bed, wetting
From Vipissy we have two sexy blond ladies Alexis Crystal and Foxies. I do love the wonderful pissing that Vipissy puts on and when we have hot ladies drinking each other's piss what could be better. We have had many Lesbian scenes from Vipissy in the past and if you have missed some check out Lesbian Pissing From Vipissy, Vipissy Peeing Lesbians, Megan Rain And Gina Gerson From Vipissy and Vipissy Lesbian Pissing Movie. Today we start off with these two hotties in there jeans. They strip out of them and then soak each other including in piss drinking from the source and licking from their bodies.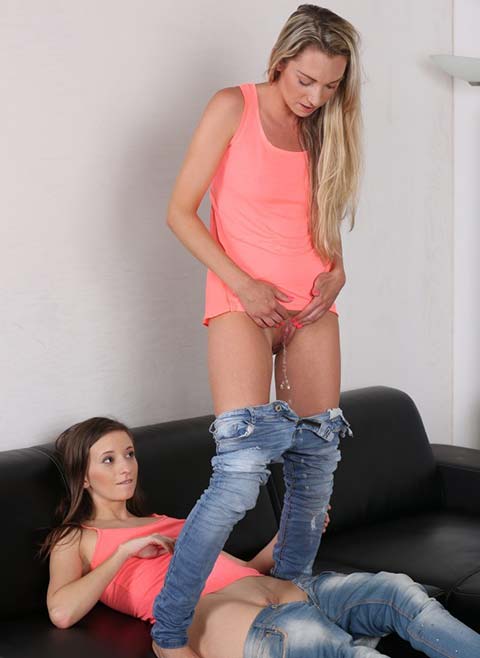 Over at Vipissy this has been written about the scene "Foxies is relaxing on the couch when Alexis walks up to her with a thought in mind. She mentions to Foxies that she needs to pee so she asks her friend to sit still. Shoes and all, Alexis climbs onto the couch and drops her pants to her knees. She hooks her knees together and spreads her feet apart and drops a piss shower over Foxies' knees. Now it's Foxies' turn. Alexis is a feisty one, and she wants to make sure that Foxies gets the moment just right for her. After helping her prepare, she tightens her legs together to capture some piss in her feminine V junction. But Alexis is not a bossy type, more of a flirty suggester, and she allows Foxies to do her own thing as she leaves her ass open to whatever Foxies will do. The girls lick it up, 69 style and then Foxies drops to the floor with a toy spreading her open. Alexis makes it look effortless, aiming for Foxies' gap before letting go and spraying her friend's face. Alexis is just about ready to pee again, but this time it takes a little more work to get things going. Foxies gives her a full hand insertion from behind all the way up to her wrist. After Foxies pees on her, Alexis is ready to go one more time. She hovers above the couch with her body facing upwards landing a nice stream on her friend."

Wet jeans, piss soaked hair and wet bodies what more could we ask from a Lesbian pissing movie and with the pictures we have the Vipissy trailer for the movie. Another hot and wet lesbian pee that will keep you coming back for more lesbian pee sex. See the Vipssy movie trailer here

See The Vipissy Pictures Click Here


Filed under: Babes Peeing and Lesbians Peeing and Movies and Peeing and Pissed On and Pissing and Pissing Movies and Pissing Videos and ViPissy
Posted on 08.24.15
Comments: 2 Comments


Tags: Alexis Crystal Vipissy, Foxies Vipissy, Lesbians Peeing, Piss Drinking, Pissing Movie, ViPissy, Vipissy Movie
From Real Wetting we have the sexy Sara. We have had this wonderful real wetting star in the past and if you have misses her check out Peeing In Her Dark Blue Pantyhose, Sara Peeing In Her Pants, Jeans Peeing With Antonia And Sara and Sara Peeing In Her Jeans From Real Wetting. today she is in blue satin pants and desperate to pee she has arrived at the office early but the door is locked.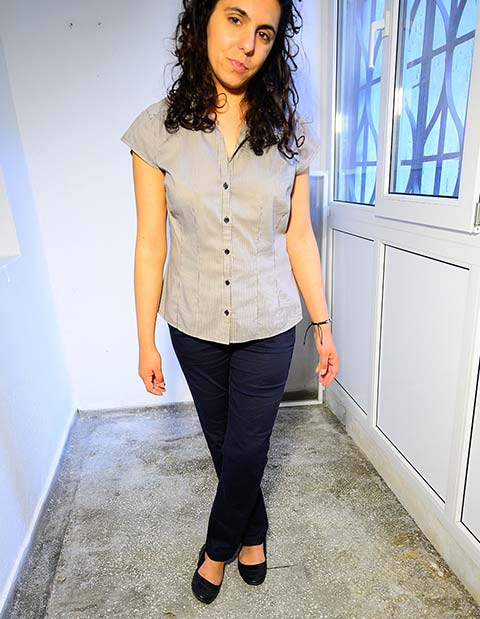 Sara is so desperate to pee she is grabbing her crotch and crossing her legs. She has made it out to the balcony but there is still no place to pee. She is getting more and more desperate till she can't hold on and she starts to pee in her blue satin pants. Facing away from us as she starts to pee in her pants we can see the first drips soak into her pants.

She is now fully pissing herself, her satin pants are going shiny as her pee runs down her legs and splashes onto the floor. This is a great pants wetting, she was so full of pee, she is soaked and shining. The piss soaked satin fabric would feel so wonderful and warm too. A super pants pee from Real wetting.

See Sara Peeing Her Pants Here

Visit Real wetting Click Here



Filed under: Audreys Wetting Site and Desperation and Female Desperation and Peeing and Pissing and Pissing In Pants and Real Wetting
Posted on 08.17.15
Comments: None


Tags: Desperate To Pee, Female Desperation, pants peeing, Peeing Pants, Pissing In Pants, Real Wetting, Sara Real Wetting, Satin Pants Piss, wetting