From Wetting Her Panties we have the wonderful Charlotte. We have had this lovely lady peeing for us in the past and if you have missed the posts check out Charlotte Peeing In Her Panties, Outdoor Knicker Wetting With Charlotte, Peeing In Leggings With Charlotte Wetting Her Panties With Charlotte and Panty Peeing With Charlotte. Today we have her desperate and sitting in a chair, she is wearing a tight shirt and black skirt and is looking sexy as ever.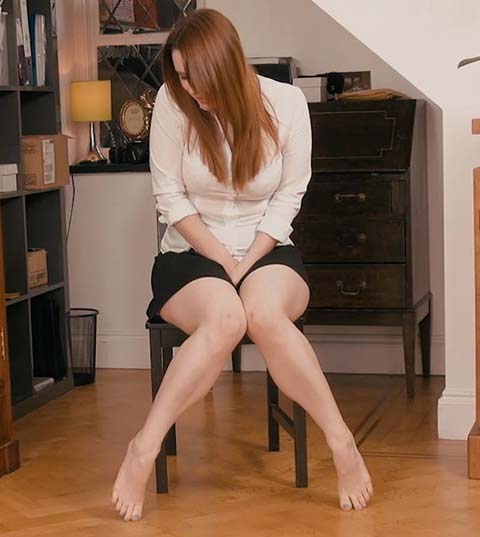 Charlotte is desperate to pee she has her hands jammed between her legs and she is holding on. I always love the look on her face when she is this desperate to pee. She stands up and lifts her skirt so we can see her red panties. She still has her legs pressed tightly together and then she grabs her crotch again but it is to late.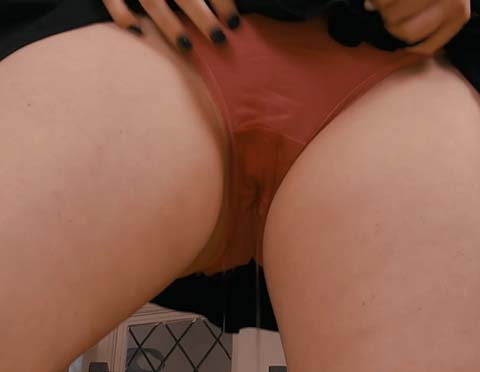 Charlotte has started to pee in her panties and the fabric is going a darker red. She hasn't moved her hand so she is peeing in her panties and all over her hand, she must be loving the wonderful warmth as her pee soaks into her panties. She keeps peeing her knickers and pee is streaming down her legs she is making herself a wonderful wet mess. Charlotte finishes peeing in her panties and then sits down to show us her piss wet crotch such a wonderful panty peeing from Wetting Her Panties.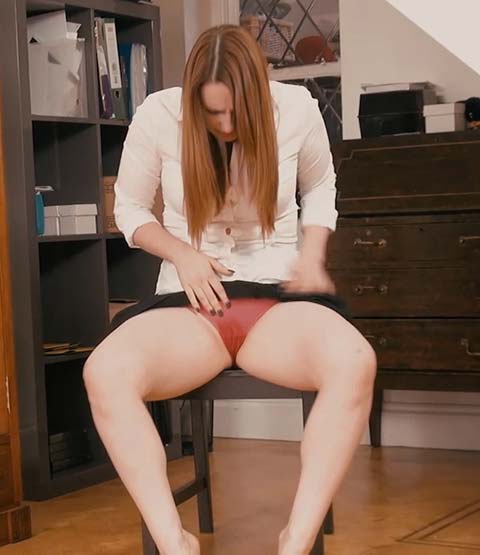 See Charlotte Peeing Her Panties Here