From Real Wetting we have the wonderful Sara she is outdoors in her jeans and desperate to pee. We have had some great wettings with Sara in the past and if you have missed them check out Sara Peeing In Her Shorts outdoors, Peeing In Her Dark Blue Pantyhose, Sara Peeing In Her Pants and Jeans Peeing With Antonia And Sara. Today she is in tight jeans and desperate top pee she really is one sexy lady when she is desperate to pee.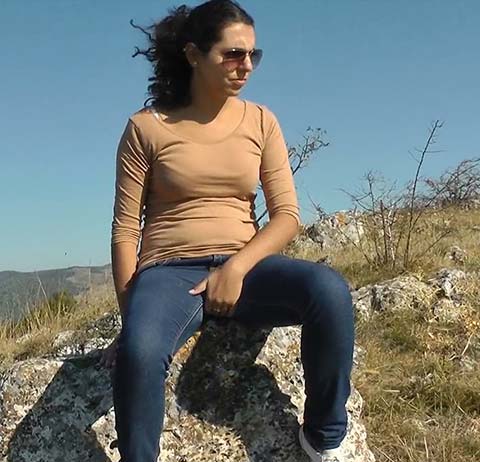 Sara is walking around in the hills enjoying the view, she finds some rocks and sits down. While she is sitting looking at the view with a light breeze blowing she feels the pressure of her bladder increasing. She needs to pee and as we have seen before Sara doesn't need a toilet to relieve herself, she is quite happy to pee in her pants. She grabs her crotch and then with her denim encased legs open stats to pee.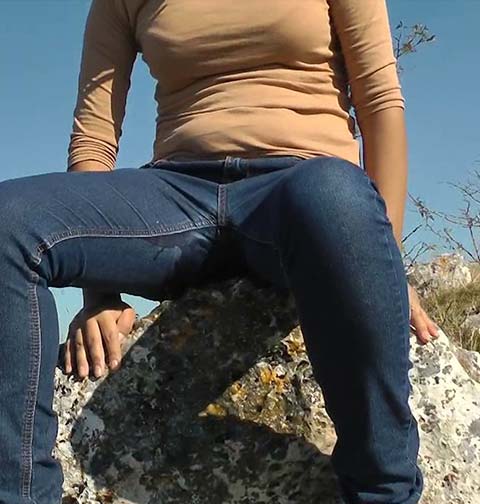 Sara has started to pee, her pee is soaking into the fabric giving a dark pee spot, now she has started there is no stopping and she fully releases. Her piss flows out soaking her jeans and the rocks she is sitting on. She finishes peeing, stands up and shows off her big pee stain . Another super jeans wetting from Real Wetting.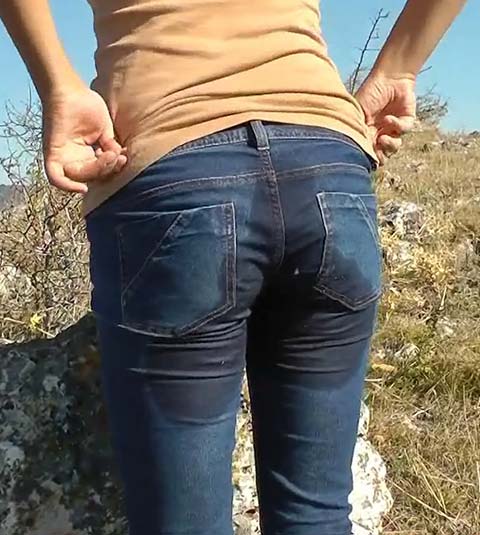 See Sara Peeing in Her Jeans Here


Filed under: Jeans Peeing and Jeans Pissing and Outdoor Pissing and Peeing and Pissing and Pissing In Pants and Real Wetting
Posted on 05.29.14
Comments: 2 Comments


Tags: Audrey's Wetting Site, Jeans Pee, Jeans Peeing, Outdoor Pissing, pants peeing, Real Wetting, Sara Real Wetting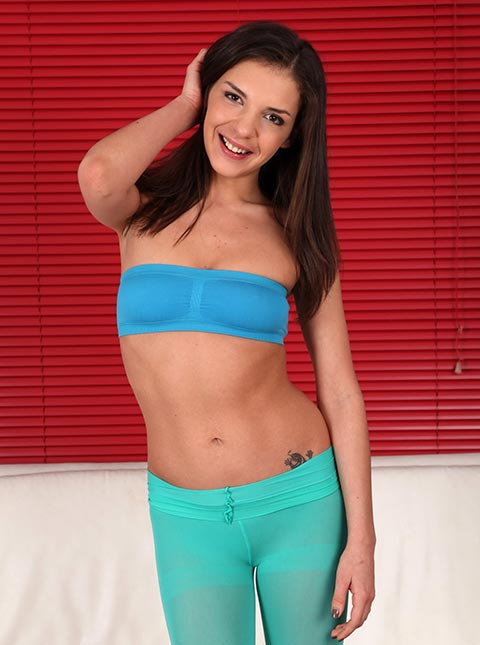 From Wet And Pissy we have the lovely Henessy these pictures are just the start of her impressive second session with Wet and Pissy where she starts off and pees in her green pantyhose. Wet And Pissy have had some great pantyhose peeing scenes in the past check out Carla Cox From Wet And Pissy and Christy Charming Peeing From Wet And Pissy. Today it is Henessy's turn, we start off with her in her green pantyhose and no panties. She poses a little and the starts to pee her pantyhose. She is sitting on the floor and her piss is erupting from her pussy through her pantyhose. Her pantyhose are so slinky that there is very little fabric to soak up her warm liquid so she has wonderful pee stains down her legs and around her crotch. She pulls her piss soaked pantyhose halfway down and starts to piss again, what a wonderful angle to watch her with her pee splashing into her pantyhose. She finishes peeing in her pantyhose and the rubs herself in her warm piss soaking her whole body. She stands and gives us a wonderful sight of her wet and soaking in pee.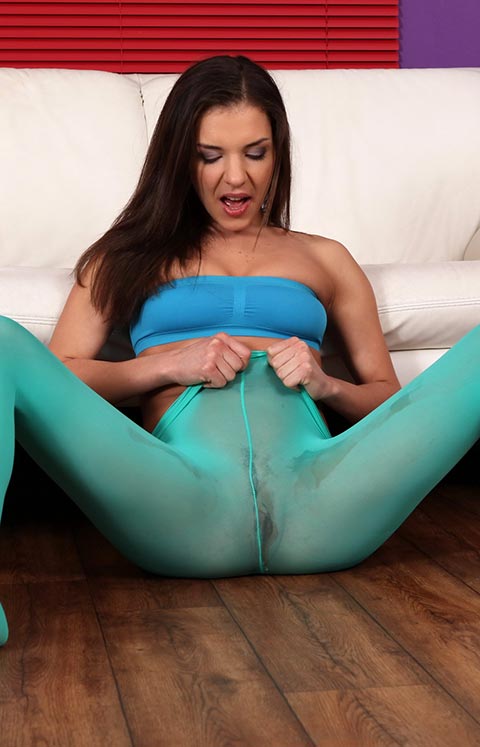 The Wet And Pissy Story goes "We take a trip down memory lane with Henessy, one of the first girls featured on Wet and Pissy. A little under the weather from a cold, Henessy sounds a bit rougher and has to clear her throat occasionally, but she still knows the name of the game. Henessy gets a lot more personal and playful despite her minor setback, and it doesn't stop her from getting her head and body wet. Henessy shows us how she would make a great server at a party, lining up four glasses and taking turns filling them up. The wet floor is then the place to be as she sexifies her looks after getting her hair wetter and shifting to a more seductive mood. Her last pee closes things off nicely as she pushes out a nice stream from the sofa."

The pantyhose peeing pictures are only the start of this  37 minute pissing movie and while I love seeing pantyhose getting soaked in pee others may wish to see what else goes on in this Wet and Pissy movie so here is a trailer to show all the piss play that Henessy gets up too.

See The Pantyhose Pissing Here

Watch The Pissing Trailer Here


Filed under: Pantyhose Pissing and Peeing and Pissing and Pissing In Tights and Wet And Pissy
Posted on 05.26.14
Comments: 1 Comment


Tags: Henessy Wet And Pissy, pantyhose peeing, Pantyhose Pissing, Pissing Movie, Wet And Pissy
From Wetting Her Panties we have the wonderful Aston Wilde. She is one of wetting her panties hottest models and we have been lucky to have had her featured here at PissBlog before. If you have missed out on her previous posts check out Aston Topless Panty Peeing, Peeing In Panties Till See Through and Aston Peeing In Blue Panties Today she is in a dress and looking so sexy. She lifts her dress up to show us her white knickers and then she rubs her bulging bladder and it is bulging, she is full. She rubs her belly a couple more times and then stands looking at the camera as she starts to pee in her panties.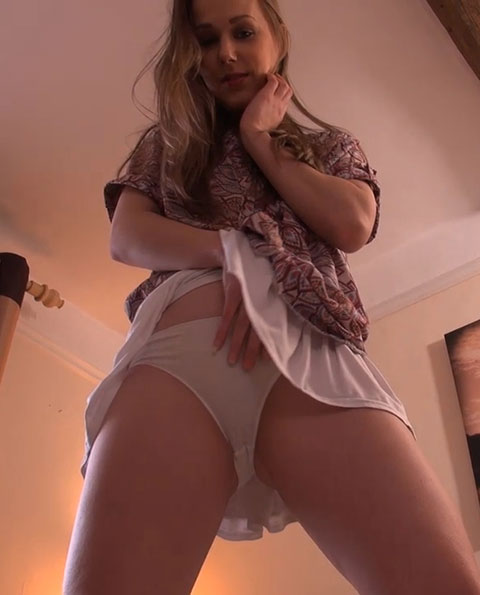 Aston Wilde has started to pee in her white knickers, the angle we have is great, we are looking up at her crotch. She starts to release and we get to see the crotch of her knickers go damp. The pee stream is a slow one today, she has held on so long that her bladder doesn't want to release and we get to watch as her panties slowly get wet with pee, it is wonderful sight to see as the pee patch grows.

Aston Wilde is still peeing in her panties, she turns around, bends over and pees some more. This has to be one of the best angles to watch a panty pee, her cotton covered crotch is just sitting in our face waiting to be rubbed. Her panties are soaked and as she is pissing she has pee running down her legs and pooling at her feet. Aston finishes peeing in her panties the piss soaked fabric of her panties is clinging to her pussy, she pulls her wet knicker down and we get to see her pissy pussy. A super sexy knicker wetting with Aston Wilde.

See Aston Wilde peeing Her Panties Here


Filed under: Babes Peeing and Knicker Wetting and Panty Pee and Peeing and Pissing and Pissing In Skirt and wettingherpanties
Posted on 05.23.14
Comments: 6 Comments


Tags: Aston WettingHerPanties, Knicker Wetting, Panty Pee, Panty Peeing, Skirt Peeing, wetting, wettingherpanties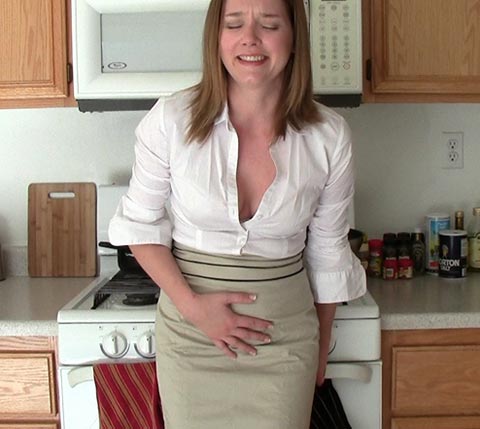 From Ineed2pee we have the wonderful Star Nine. We have had her before in Female Desperation And Wetting From Ineed2pee, Pants And Panty Peeing From Ineed2pee and Skintight Jeans Peeing and Others. Today she is in her pantyhose and skirt and is so desperate to pee if you look closely you can see her bladder bulge. It is always nice to see a big bulging bladder. She stands and has her hand on her bladder she really does look like she is struggling to hold on and then she gets to the point where she can't and she starts to pee.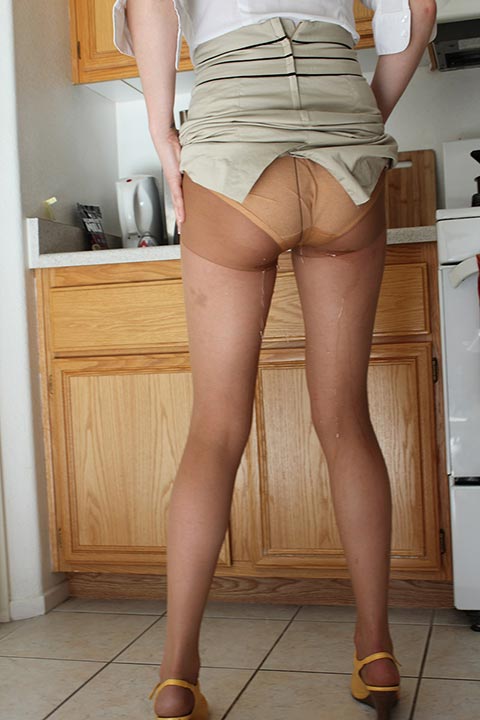 Star is peeing in her pantyhose and panties, her pee is running down her legs making little pee rivers into her pantyhose and puddling on the floor even her shoes are getting soaked . She lifts her skirt up as she is peeing and we get a wonderful shot of her pee flowing through the crotch of her pantyhose what a wonderful wetting.
She finishes peeing in her pantyhose, her bladder is now empty and she will be feeling such relief. She stands in her pantyhose and they are dripping pee, it would be so great to rub a hand over her piss soaked pantyhose's and panties, the feeling of warm pee drips would be divine. She pulls her pantyhose down and stands in her wet panties before pulling them down too. This is a great female desperation and wetting from Ineed2pee.

See Star Nine Peeing In Pantyhose Here


Filed under: Desperation and Dress Peeing and Female Desperation and Ineed2pee and Knicker Wetting and Panty Pee and Peeing and Pissing and Pissing In Skirt
Posted on 05.19.14
Comments: 7 Comments


Tags: Desperate To Pee, Female Desperation, Ineed2pee, Knicker Wetting, Panty Pee, Panty Peeing, pantyhose peeing, Pantyhose Pissing, Pissing In Skirt, Skirt Peeing, Star Ineed2pee, wetting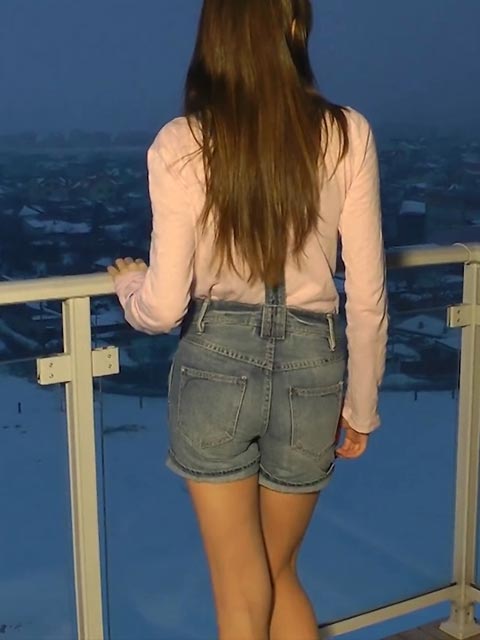 From Real Wetting we have new model Beatrice. This is her second time that she has starred at Real Wetting and she is cute. Real Wetting has brought us some wonderful wettings and they just seem to get better and better. If you have missed some of the previous posts check out Antonia Peeing In Denim Shorts, Dominika Peeing In Her Jeans, Dee Peeing In Lycra Pants and Antonia Peeing In Her Jeans Outside. Today its Beatrice's turn.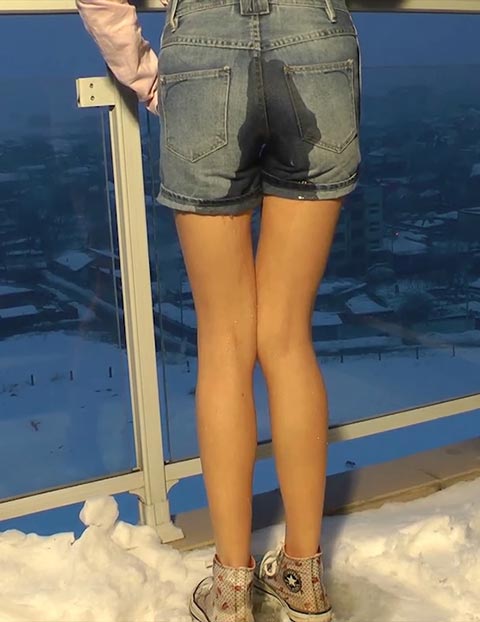 Beatrice is on the balcony in her denim shorts and a thin top, it is nearly dark and has been snowing. This is a beautiful back drop for her with the view over the snow covered city. She stands on the balcony and starts to play with her mobile phone, she takes a couple of pictures and then cold starts to get to her bladde0.r she starts to cross her lags and then pushes her hand into her crotch. She tries to hold on but she is to desperate to pee and starts to pee in her denim shorts. Her pee soaks into the fabric and we get to see the first damp pee patch.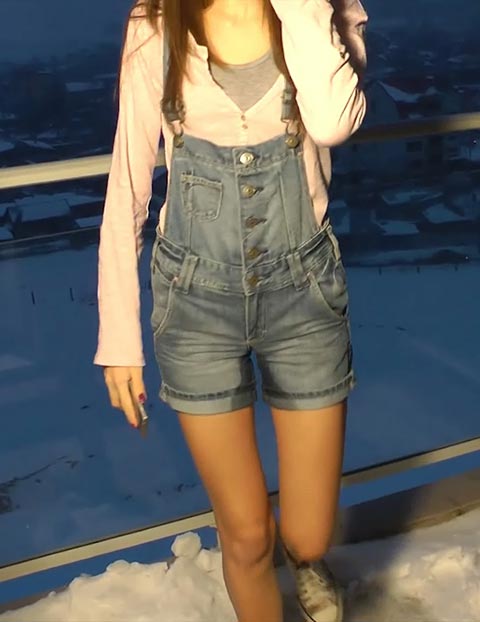 Beatrice has started to pee in her shorts and her pee explodes into the fabric, this is one powerful piss. In no time they are soaked. She keeps peeing and her pee is running down her legs and splashing into the snow. Just look at her piss soaked shorts and legs dripping in pee this is a wonderful outdoor wetting. The more she pees in her shorts the more piss that is running down her legs into her shoes. What a wonderful wetting, she finishes peeing stands in the cold air for a while and the walks inside showing us her piss soaked crotch. A super shorts pee from Real Wetting.

See Beatrice Peeing In Her Shorts Here





Filed under: Audreys Wetting Site and Peeing and Pissing and Pissing In Shorts and Real Wetting
Posted on 05.12.14
Comments: 2 Comments


Tags: Audrey's Wetting Site, Beatrice Real Wetting, Overalls Peeing, Pissing In Shorts, Real Wetting, shorts peeing, Shorts Pissing
From Vipissy we have these great lesbian peeing pictures and movie. Vipissy have given us some great lesbian peeing before in Sexy Lesbian Peeing From Vipissy, Vipissy Lesbian Pee Movie, Lesbians Peeing from Vipissy, and Hot Lesbian Pee From Vipissy. Today we have the lovely Subil Arch and Cayla. We start off with Cayla sitting on the toilet Subil Arch comes in and kisses her and before long she has Cayla's pee flowing into her mouth. Vipissy is great if you love lesbian peeing or even couple peeing there is no shyness they just get wet and mess.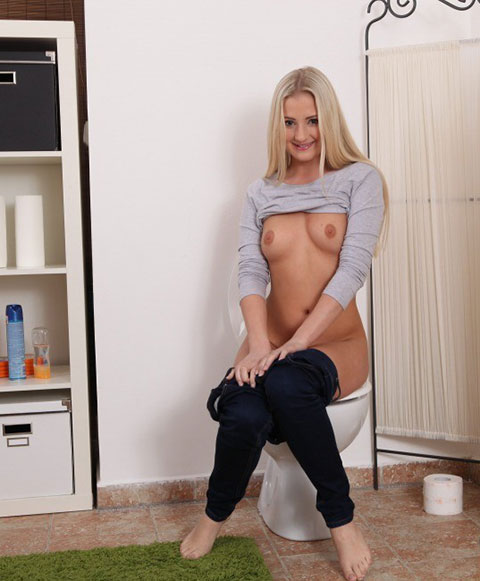 Cayla finishes peeing and Subil Arch licks her pissy wet pussy dry of all the drips, its now her turn to piss. She sits on the toilet spreads her pussy and starts to pee into a carafe that Cayla is holding once her pissy is empty they sit on the floor together and pour the warm piss over themselves super sexy wet lesbian peeing. See the pictures here.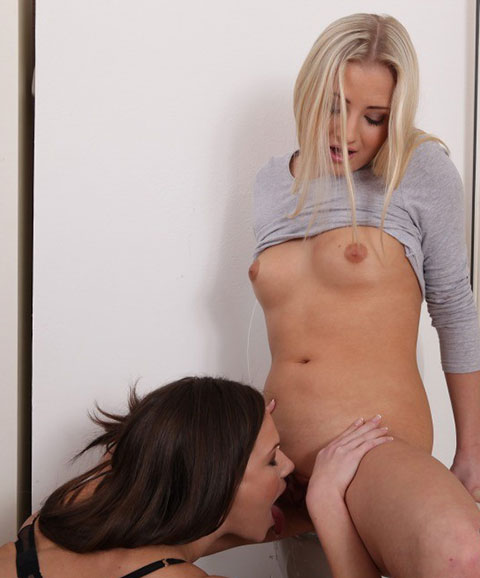 To finish off we have the Vipissy lesbian peeing trailer pissing pictures are one thing but a pissing movie is so much better. The story from Vipissy goes "Cayla loves to watch people pee. She just so happens to catch Subil Arch at the perfect time. Shy at first, Subil soon gives in to Cayla's wishes of wanting to watch her pee. As soon as the piss starts to flow from her tight pussy, Cayla begins to drink straight from the source. They laugh hard and play in its glory. Subil wants a little for herself and begins to enjoy the fresh piss from her lover's pussy. These two can't get enough and want to drink every ounce they can. It's like they never run out of warm, clear piss. All the toys and glass they use only turns them on more and soon they are masturbating into a peeing frenzy. "See The peeing trailer here.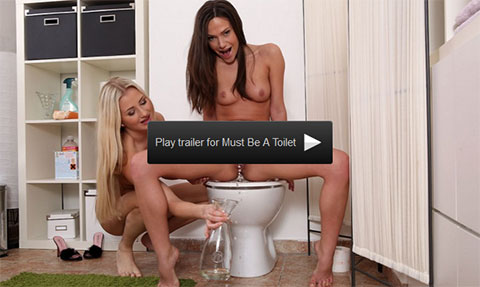 See The Lesbian Pee Photos Here

Filed under: Babes Peeing and Drinking Piss and Lesbians Peeing and Movies and Peeing and Pissed On and Pissing and Pissing Movies and Pissing Videos and ViPissy
Posted on 05.07.14
Comments: 6 Comments


Tags: Cayla Vipissy, Lesbians Peeing, Piss Drinking, Pissing Movie, Subil Arch Vipissy, ViPissy, Vipissy Movie