From Wet In Public we have three great public wetting movies. The first Wet In Public movie stars Kate we have had her before in Three Wet In Public Movies and Wet In Public Peeing Movies. Today she is in the street in her leopard print leggings. She is walking down the street and is desperate to pee she really does look like she enjoys doing these movies. She walks in to a park and has her hand in her crotch she is desperate to pee, she stops and then starts to pee her pee is flowing down her legs and splashing on the ground and she has a big pee stain on her bottom. She finishes peeing in her leggings and starts to walk off she is such a natural public wetter and just look at her lovely pee soaked leggings as she is walking. See Kate peeing in her leggings here.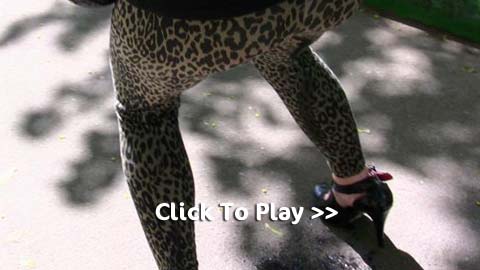 The Next Wet In Public Movie we have is a jeans peeing. She is in her jeans and walking around she needs to pee but there are no toilets around. This lady from Wet In Public looks so shy she is not a great public pisser. She walks around and she is getting more and more desperate to pee there are just too many people around for her to relive herself though. She finds a playground and she needs to go bad she stands with her bottom towards us and starts to pee in her jeans she really is trying to hide so no one can see her peeing in her jeans in public. See the public jeans peeing movie here.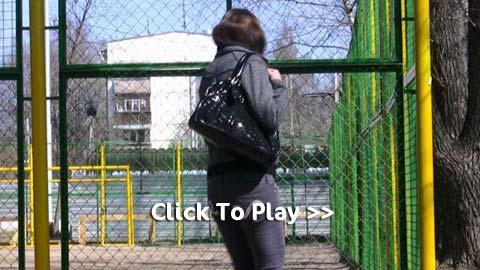 The last Wet In Public movie stars a red head in red tights, she is in the park and needs to pee she goes over to the toilets but finds them locked. She hobbles over to a wall stands so no one can see her and starts to pee in her tights. As she is peeing we can see her panties underneath and as her pee flows through them it is running down her legs and must be soaking into her boots too. It is a lovely flood of pee and there are people behind her that don't know that she is peeing herself. She finishes peeing in her tights and walks away with no one the wiser a great sneaky public wetting. See the tights peeing movie here.