From Ineed2pee we have 3 picture sets of female desperation and wetting. The first Ineed2pee picture set stars the lovely Cheyenne Jewel. Written about this from Ineed2pee "Today she is working behind the desk at a dentist's office. It's so busy the day before Christmas & they're short staffed so she can't go for a break. Cheyenne's got a very full bursting bladder & she's trying to keep her VERY real PEE desperation under wraps from the clients. She pulls her jeans up tightly into her crotch & tries to hide the pee-pee dance. When she turns around to file something you see a big wet spot on her tight jeans already! She actually leaked some pee before she was supposed to! Then the floodgates open & she loses all bladder control into her skin tight denim!! There's hissing & loud splashing onto the carpet, its a real piss gusher in her jeans. Afterwards she talks about how badly she really actually had to pee, how much she drank earlier and what a big gusher she produced. Then she shows off her pissy wet soaking panties" a great Ineed2pee female desperation movie and pictures. See her peeing in her skin tight jeans here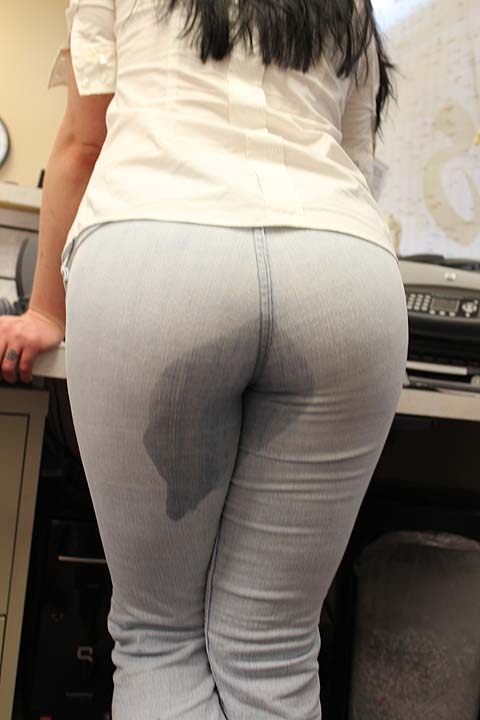 The next set of pictures we have stars Chloe, the last set of Chloe had her in her hooters uniform desperate and peeing in Jeans Leggings And Uniform Peeing From Ineed2pee. She is doing yoga in this set and she really wants to finish the work out, her bladder is bursting but there are only a couple of poses to go she is holding on and on and you can see her getting more and more desperate to pee. She grabs her crotch to hold on and starts the pee pee dance, she is so desperate and starts to leak pee in her leggings and has no choice to jump on the bench and pee over the sink. This is a great female desperation movie Chloe really loses control and then after peeing takes her top off and we see her topless in her pissed in panties. See Chloe peeing in her yoga outfit here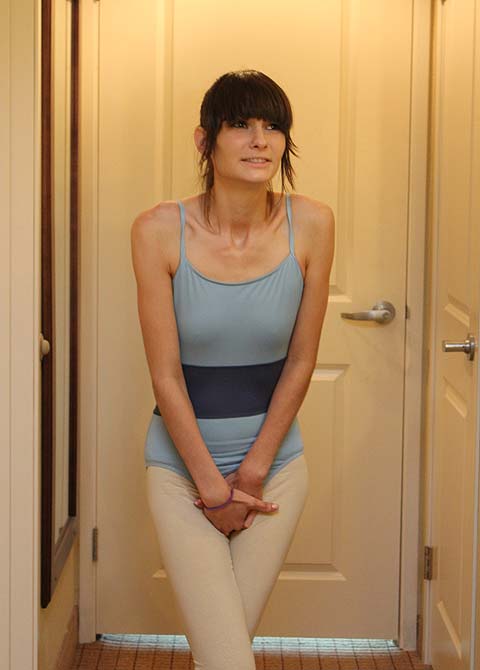 The last Ineed2pee picture set stars Star, Star is in a full matching cheerleading uniform, complete with the matching socks and the cute yellow panties that Tia Ling has wet before awhile back now! She's double crossing her legs & doing a little sit-down pee pee dance she is just so desperate. She rushes to the toilet but her piss is leaking out & it's a LOT! It's splashing so loudly into the bowl as she sighs and makes noises of relief! See Star peeing in her cheerleader's uniform here.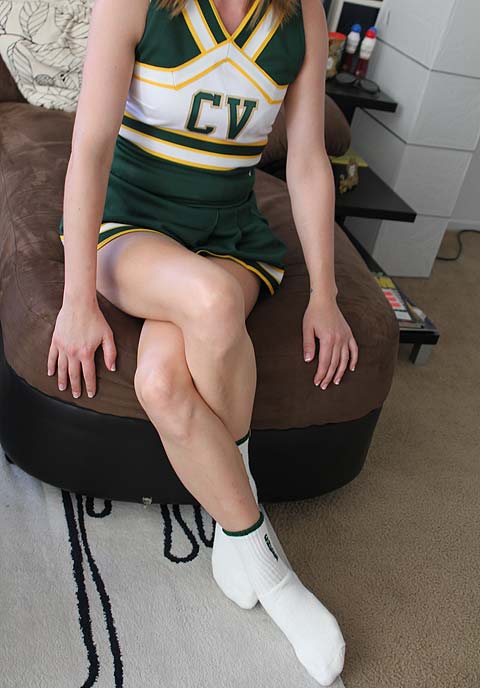 Filed under: Desperation and Female Desperation and Ineed2pee and Jeans Peeing and Jeans Pissing and Knicker Wetting and Panty Pee and Peeing and Pissing and Pissing In Leggings and Pissing In Pants and Pissing In Skirt
Posted on 12.29.12
Comments: 5 Comments


Tags: Desperate To Pee, Female Desperation, Ineed2pee, Ineed2pee Cheyenne Jewel, Ineed2pee Chloe, Jeans Pee, Jeans Peeing, Knicker Wetting, Panty Pee, Panty Peeing, Pissing In Pants, Pissing In Skirt, Pissing In Tights, Pissing Leggings, Star Ineed2pee, Uniform pee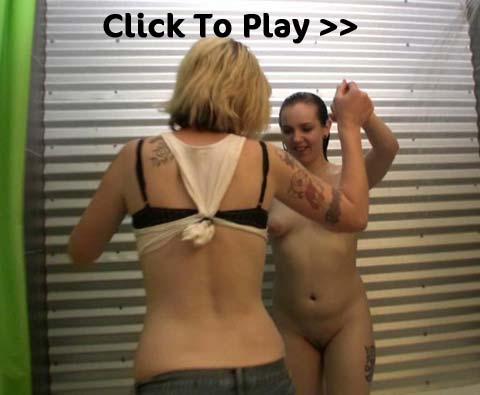 Merry Christmas to all, for today from HD Wetting we have some great lesbian peeing action. We start off with a jeans peeing and lesbian make out movie from my favorite couple from HD Wetting Mikki and Sammy. In the past we have had some great HD Wetting movies with these two, check out Jeans Peeing From HD Wetting, Sammy Tickled Till She Pees, Lesbian Panty Peeing From HD Wetting, and Panty Peeing Movies From HD Wetting. In today's movie we have Mikki taking a shower, Sammy comes in to the bathroom  and asks to join Sammy. Mikki tells her to pee in her pants and she can. Mikki stands there and starts to pee in her jeans her pee runs down her leg and soaks into the denim, one whole leg is soaked and glistening in pee, she ends up standing in her pee puddle too. Sammy is not finished with Mikki yet and makes her get in the shower in her peed in jeans. Once in the show Sammy starts to strip Mikki of her soaked clothes until she is naked and then they starts to make out. This really is hot they look so great together and really do get into it; it's a shame that they both seem to have finished peeing at HD Wetting for the time being. See Mikki Peeing In Her Jeans Here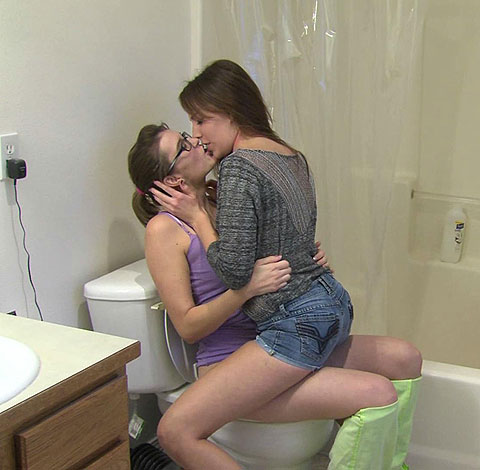 To follow on from Sammy and Mikki we have Sosha and Alisha, I just love how these two are together, Alisha started off shy but no more and Sosha really does have a great time in her peeing movies. In these HD Wetting pictures Sosha is on the toilet when Alisha comes in to the bathroom in her tight denim shorts and sits on Sosha's lap and starts to kiss her. They are getting hot and heavy and then Alisha starts to pee in her shorts while still sitting on Sosha. Her pee runs through her shorts and onto Sosha as it trickles into the toilet. Alisha peeing in her shorts on Sosha only seems to make them hotter and the kick up the tempo of there make out. See Alisha peeing in her shorts here.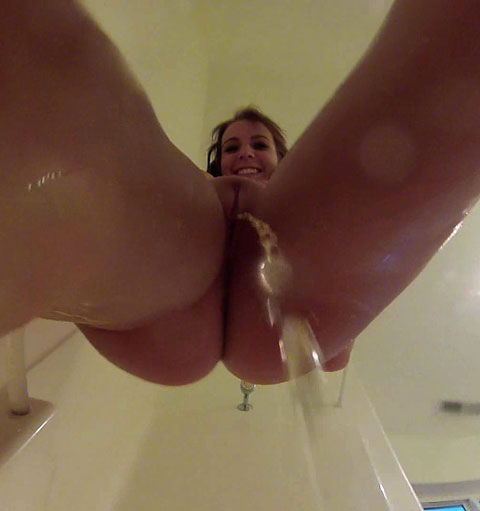 The last HD Wetting picture set stars Sosha and Alisha again. Sosha gets into the bath fully clothed and Alisha joins her. Sosha's top goes a little see through and then they strip each other of there soaked clothes. We get to see Sosha's wonderful breasts and then after they are both naked. Alisha stands up and pees on Sosha we get a great shot of Alisha's pussy as it is peeing on what seems to be us but it is really Sosha, this is a hot bath peeing movie and the pictured don't really do it justice. See Alisha peeing on Sosha here


Filed under: Babes Peeing and HD Wetting and Jeans Peeing and Jeans Pissing and Lesbians Peeing and Movies and Peeing and Pissed On and Pissing and Pissing In Pants and Pissing In Shorts and Pissing Movies and Pissing Videos
Posted on 12.25.12
Comments: 8 Comments


Tags: Alisha HD Wetting, HD Wetting, Jeans Pee, Jeans Peeing, Lesbians Peeing, Mikki HD Wetting, pants peeing, Pissing In Shorts, Pissing Movie, Pissing Pussy, Sammy HD Wetting, Sosha HD Wetting
From Pisshunters we have this voyeur peeing movie. Two friends walk into this piss spot, one squats down straight away and this is the one we focus in on. I'm impressed how quickly her got her jeans and panties down she must be desperate to pee. She is squatting and the piss stream has started she has a shaved pussy and we are getting a great view from the Pisshunters hidden camera.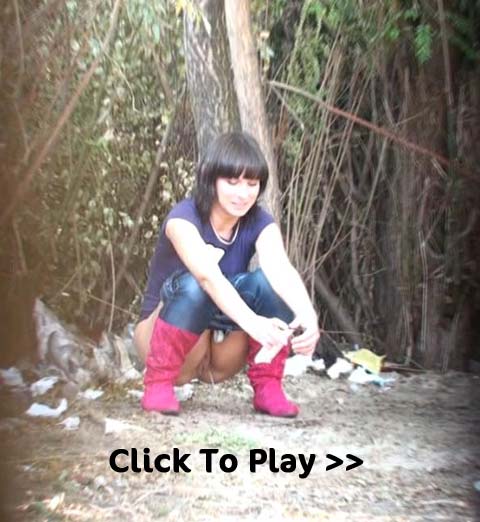 She is squatting with a good pee stream spraying out this really is a great angle for the piss hunters camera while she is peeing we get her friend briefly squatting down in front of the camera but then she is gone. She keeps pissing and then she gives a tissue to her friend there are going to be no piss drops in the panties for these too.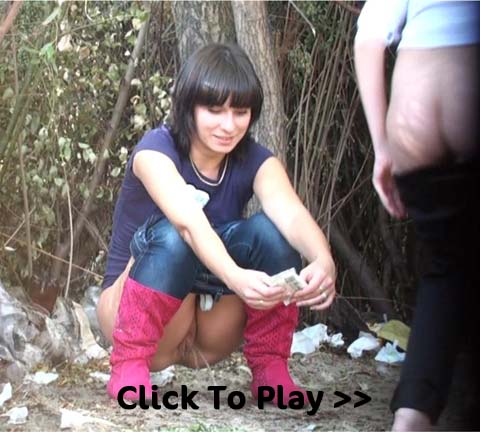 This is one long piss her bladder must have been so full, she is still pissing and every time it looks like her pee stream has finished she gives another push and it starts again. This really is a great Pisshunter movie. As she is pissing and is talking away and looking so relaxed in comparison to others we have watched on the Pisshunters hidden camera. She finishes peeing in the dirt pulls up her panties and jeans, joins her friend and leaves the piss spot.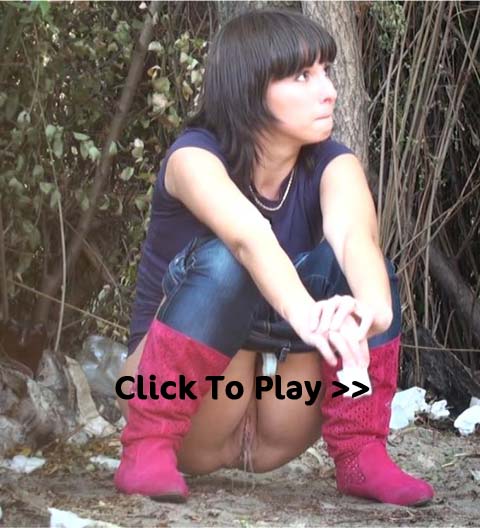 See The Outdoor Voyeur Peeing Movie


Filed under: Caught Pissing and Movies and Outdoor Pissing and Peeing and PissHunters and Pissing and Pissing Movies and Pissing Outdoor and Pissing Videos and Voyeur Peeing
Posted on 12.22.12
Comments: 4 Comments


Tags: Caught Peeing, Caught Pissing, PissHunters, Pissing Movie, Voyeur Peeing, Voyeur Pissing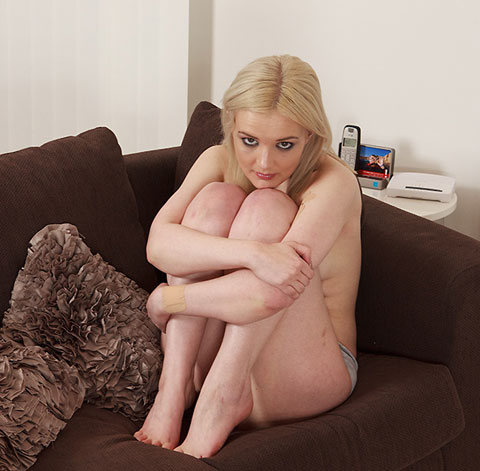 From Wetting Her Panties we have the lovely Faye. I really do love watching when she is peeing in her pants and panties and today we have her topless in panties. She starts off sitting on the couch hiding her small breasts but in no time she stands up and we get a wonderful view of her breasts and grey panties. We have had some great picture sets with Faye in the past if you have missed them check out Faye X Skirt And Panty Peeing and Jeans And Panty Peeing With Faye X. Today she is standing in her panties looking all so sexy she places her hand in the crotch of her panties and starts to pee.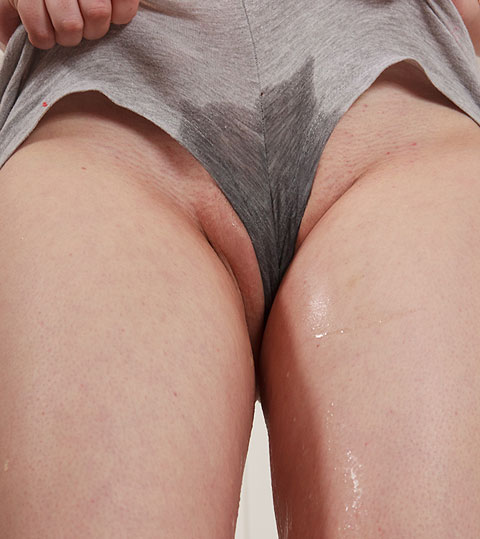 Fay has her hand over her crotch and she starts to pee. She is knicker wetting and holding her crotch at the same time you can see her yellow pee as it is running through the fabric of her panties and is soaking her hand the warmth she is feeling must be wonderful. She keeps peeing and her panties are getting more and more soaked. Her pee is splashing from her hand and panties and soaking her legs I do love a great messy panty pee.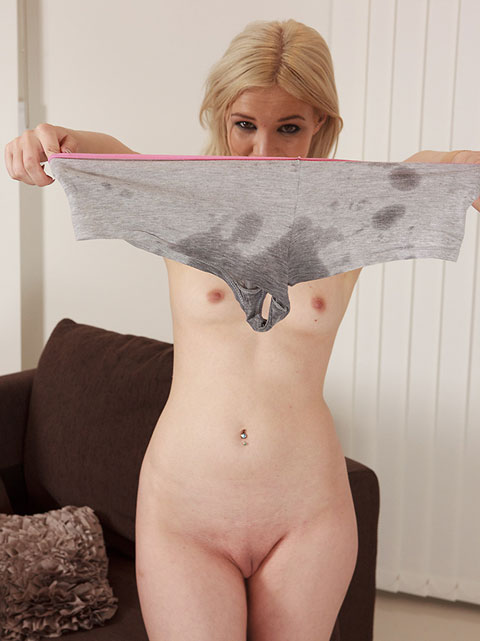 Faye finishes peeing in her panties and then pulls her piss soaked panties tight over her pissy wet panties. What a great panty peeing. She then gets on the floor beside her pee puddle, you can see how yellow her piss was and we are also getting a great view of her breasts. There is something so sexy about topless panty peeing  and just look at her piss soaked panties clinging to her pussy. Faye stands up and takes her piss soaked panties off and then stands there naked showing her wet knickers. Another great Wettingherpanties photo set.


Filed under: Babes Peeing and Knicker Wetting and Panty Pee and Peeing and Pissing and wettingherpanties
Posted on 12.18.12
Comments: 9 Comments


Tags: Fay X, Knicker Wetting, Panty Pee, Panty Peeing, Topless Panty Pee, wettingherpanties
From Real Wetting we have Sara. She is in the park and playing on a swing in her blue pants. We have had Sara playing on a swing before in Sara Peeing In Her Jeans From Real Wetting, there must be something about her and swings. Today she is on the swing in her blue pants she looks like she is having a great time and you can even male out her full bladder. She stands up and turns around and starts to pee in her pants.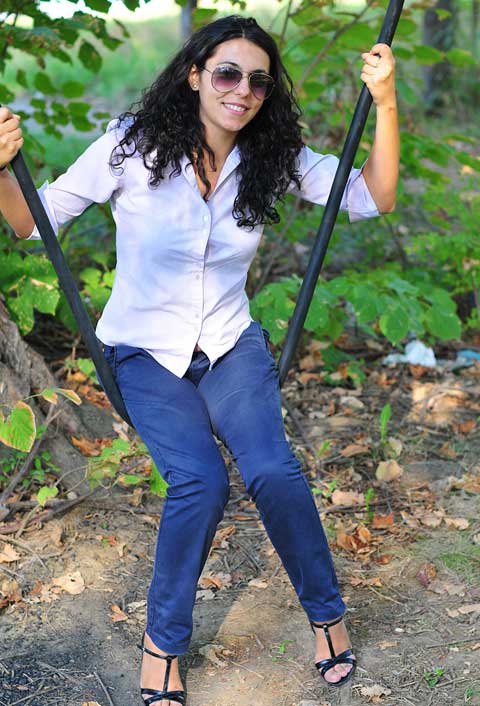 Sara is standing in the park and peeing in her pants. She starts off peeing slowly and you can see the first pee drips and then as she starts to pee more and more and her pants go dark blue. They are getting more and more soaked in pee and they are going shiny and are sticking to her legs. They have a similar look as jeans and they are being peed in. Her pee is soaking her pants and running into her shoes this really is a great pants pee.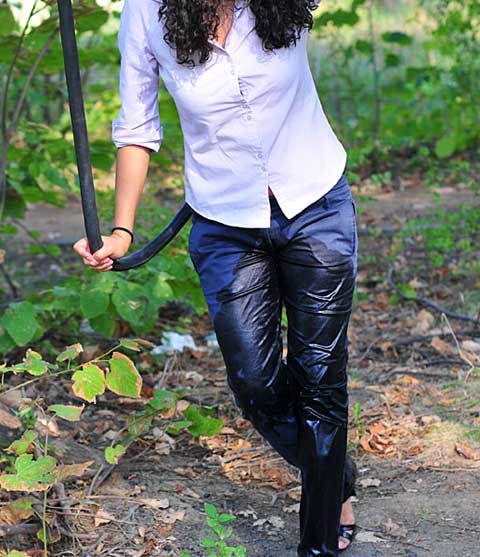 Sara has soaked her pants in pee she stands there and you can see the piss wet fabric shimming it is clinging tightly to her legs and she looks so happy. She sits down on the swing in her piss soaked pants and starts to swing. What a sight pissed in pants and swinging in public. Real wetting really is one of the best wetting websites out there.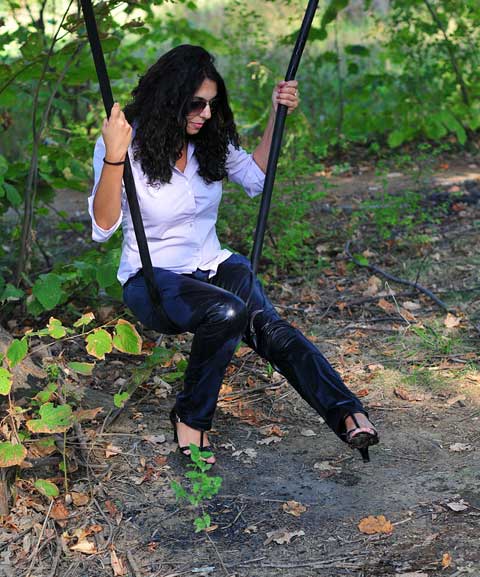 Filed under: Audreys Wetting Site and Outdoor Pissing and Peeing and Pissing and Pissing In Pants and Pissing Outdoor and Real Wetting
Posted on 12.14.12
Comments: 3 Comments


Tags: Audrey's Wetting Site, pants peeing, Peeing Pants, Pissing In Pants, Real Wetting, Sara Real Wetting, wetting