From HD Wetting we have Sammy and Mikki and they both need to go to the toilet. Sammy gets to go in first and closes the door. She is desperate to pee and goes to open the fly of her jeans but it is stuck. We have had some great HD Wetting Movies With Sammy and Mikki such as Lesbian Panty Peeing From HD Wetting and in Panty Peeing Movies From HD Wetting where Mikki is tied up in a chair. Back to today's female desperation and jeans wetting movie. Sammy is struggling to get her fly undone she really is having a problem and is getting more and more desperate by the second, seeing Sammy in jeans and desperate to pee like this is wonderful.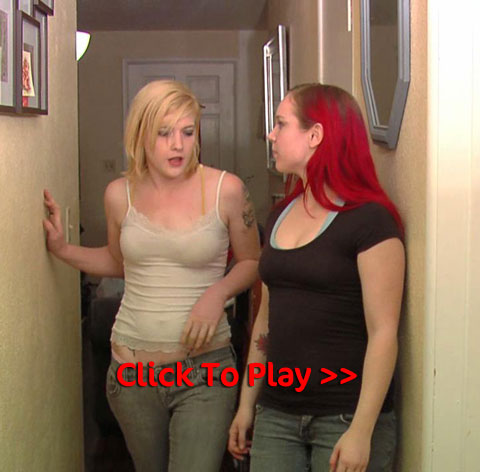 While Sammy is desperately trying to get her jeans undone Mikki is in the hall waiting for Sammy to finish. She is getting more and more desperate to pee herself. She looks so sexy in this video and she desperately jambs her hand into her crotch trying to hold on. The sight of her pink panties showing is great to. Mikki is getting more and more desperate and she waits, she takes to jumping up and down and her hands are clenched a true sign of female desperation. Just look at her face she does not look happy she really needs to pee badly.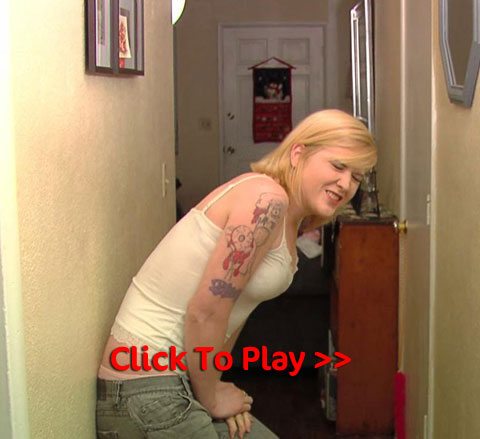 Sammy is still trying to undo her jeans while Mikki, on the other side of the door looks truly uncomfortable. As Sammy is struggling with her jeans we hear pee splashing on the floor, Sammy is peeing in her jeans. The sound of Sammy's pee as splashes to the floor is wonderful; she has bare feet which are soaking in her pee too. What lovely pissed in jeans from Sammy, you can see the lovely shine of piss when we see her bottom. Mikki is outside the door and too desperate to hold on, she loses control and starts to pee in her jeans. Poor Mikki how embarrassing peeing in her jeans in the hallway just look at the wonderful piss patch that she has made in her jeans, she looks so sexy. A great jeans wetting m movie from HD Wetting. You will notice if you visit HD Wetting they have upgraded their website and you can now see every video that they have on offer. Well worth a visit to check out what they have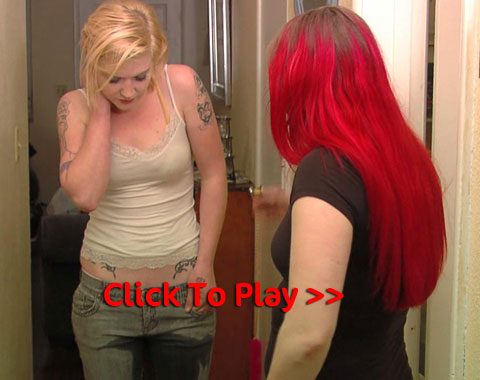 See Sammy And Mikki Jeans Peeing Here


Filed under: Desperation and Female Desperation and HD Wetting and Jeans Peeing and Jeans Pissing and Movies and Peeing and Pissing and Pissing Movies and Pissing Videos
Posted on 04.27.12
Comments: 12 Comments


Tags: Desperate To Pee, Female Desperation, HD Wetting, Jeans Pee, Jeans Peeing, Mikki HD Wetting, Pissing Movie, Sammy HD Wetting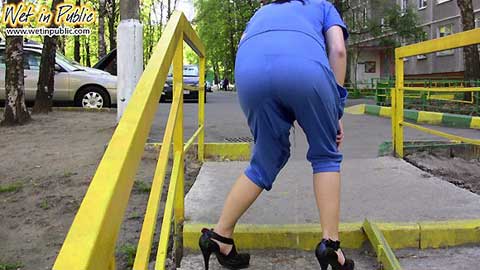 From Wet In Public we have these public wetting movies. The first one we have is a lovely blonde; we had her in the last post from Wet In Public Three Wet In Public Movies she was in the last movie peeing in her jeans. This time she is in blue pants, she is desperate as she walks down the road, she can't see a toilet and she is getting more and more desperate every step she takes. She stops bends over and starts to pee in her pants. She looks so lovely as she is bent over peeing in her pants. Just look at the lovely puddle of pee she is making at her feet her shoes will be soaked too. She finishes peeing in her pants just look at her piss stain, it is so dark and lovely everyone will know she has pissed her self.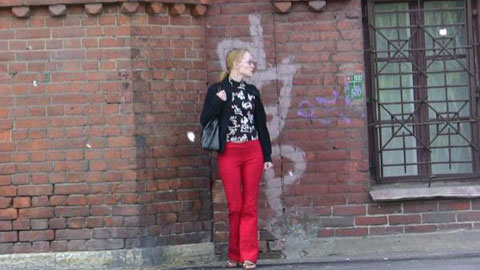 The next Wet In Public movie has a lady walking down the street, she is in red pants and looks a little uncomfortable, she needs to pee. Where will she go there are no toilets around? She stops against a wall and then she starts peeing in her pants in public just look at the dark pee explode around her crotch and the river of piss that is running on the pavement. She finishes peeing and then she is off there is no sticking around she doesn't want to be seen in her pissed in pants.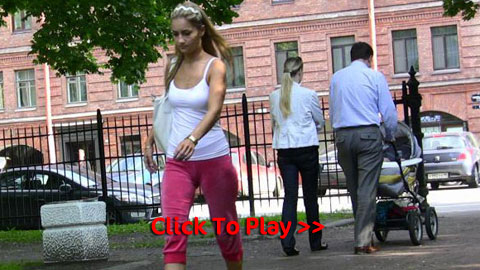 The last Wet In Public movie stars a lovely wet in public star that we have before. This time she is in her tight velour pants and looks so sexy. I always love watching this hottie peeing herself in public she is a great public piss girl. She walks into a park and is desperate to pee just look how lovely her crotch looks tightly encased in her velour pants. She walks into the park and then stops and starts to pee in her pants, the piss just floods out and her crotch goes lovely and dark. She walks off and you can see her big piss stain, there is no hanging around today there are just to many people to see here. Another great lot of Wet In Public wetting movies


Filed under: Movies and Outdoor Pissing and Peeing and Pissing and Pissing In Leggings and Pissing In Pants and Pissing Movies and Pissing Outdoor and Pissing Videos and Public Pissing and Wet In Public
Posted on 04.23.12
Comments: 15 Comments


Tags: pants peeing, Pissing In Pants, Pissing Leggings, Pissing Movie, Wet In Public, wetinpublic, wetting
From Needapee we have Rebekah Dee in this great peeing movie. We have had the pictures before in Rebekah Dee From Needapee Pissing this time we get the real thing, the pissing movie. She is sitting on the wall and she is desperate to pee we have joined the action after she has taken down her panties and now she is desperate to pee with her hand jammed on her pussy. You can see how tightly she is holding her hand in; it's as if she is trying to block her piss hole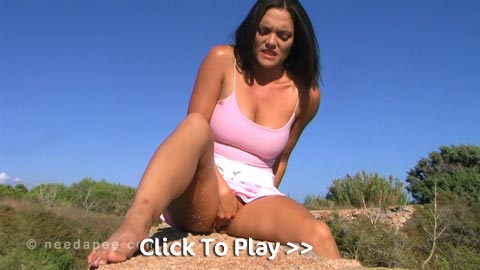 Rebekah Dee is so desperate to pee I just love it how she holds on till she is so desperate she is exploding. Well actual I just love watching Rebekah Dee peeing in general. If you have missed some of her previous movies check out Rebekah Dee Peeing In The Sun, Rebekah Dee Peeing On A Mountain, Rebekah Dee Pissing From Behind, and one of my favorite Needapee movies Needapee Rebekah Dee Pissing On Herself. She has been holding on and on and now its tiome for her to pee she turns sideways and is ready.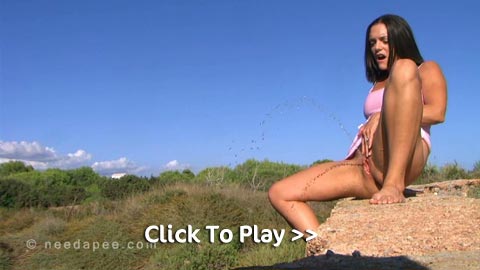 Rebekah Dee is about to pee she has turned so she can pee in the swamp, she is about to start peeing but someone looks over and she has to hold on even longer, I bet this is killing her bladder. She is clear she starts to pee and what a lovely piss spray it has the look of a perfect arch as it shoots out of her pussy and splashes into the water this is great. She finishes the big stream and pees a little more. We can her piss all over her pussy what a lovely sight you can even see her pee hole. I really do love Needapee movies and I bet some of you would take her up on licking her leg dry.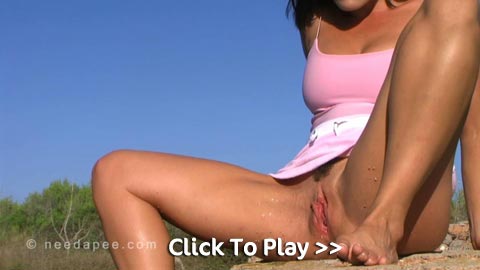 See Rebekah Dee Peeing In A Swamp


Filed under: Babes Peeing and Desperation and Female Desperation and Hairy Pussy Pissing and Movies and Needapee and Outdoor Pissing and Peeing and Pissing and Pissing Movies and Pissing Outdoor and Pissing Videos and Rebekah Dee
Posted on 04.19.12
Comments: 4 Comments


Tags: Desperate To Pee, Female Desperation, Needapee, Outdoor Pissing, Pissing Movie, Rebekah Dee
From Wetting Her Panties We have Faye outdoors in pants. We have had some great Wetting Her Panties posts in the past staring Faye, If you have missed them check out Faye X Pissing In Her Panties, Faye X Skirt And Panty Peeing and Knicker Wetting Movie With Fay X This time she is outdoors and on the balcony she looks so sexy and playful, just look at all the windows that will be able to see what she is about to do in her pants.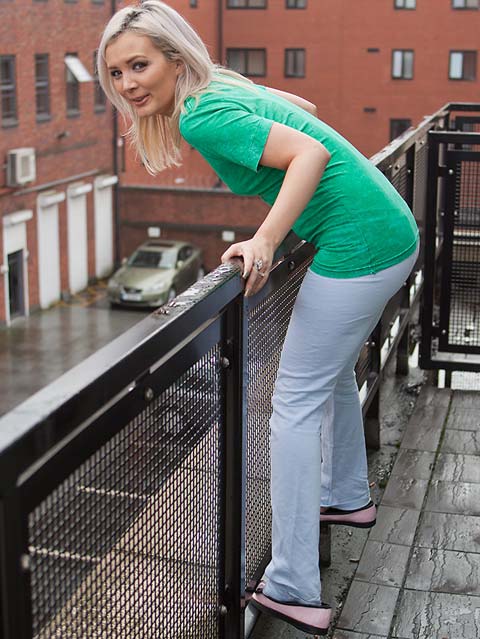 Faye is on the balcony and she starts to pee in her pants the little damp pee patch in her crotch grows and grows as she is peeing. Her pants get the lovely pee stream running down her legs this really is lovely and her pee is even running into her shoes. I bet her feet will be nice and warm now it looks cold out on the balcony where she is peeing in her pants.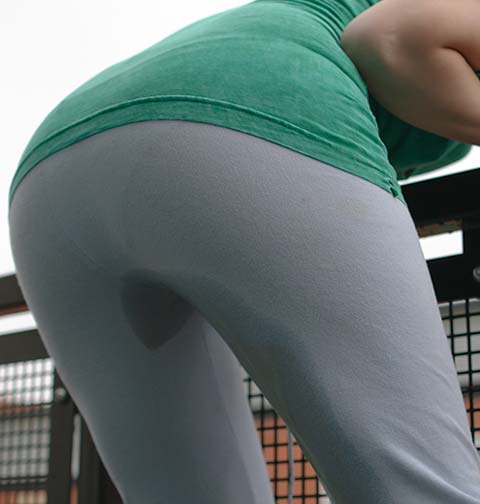 Faye finishes peeing in her pants just look how happy she is she really does seem to love pants and panty peeing. All the knicker wetting sets and pants peeing movies with her at Wetting Her Panties have her so happy. She shows off her pee patch in her pants takes off her shoes and pours out the piss. She then pulls down her pissed in pants and we get to see her pee soaked panties too. Just look at her, so happy sowing her pissed in knickers and she has no bra on and you can make out her hardening nipples. How great would it to have been in one of the windows watching as she was peeing in her pants and showing off her piss soaked panties. Another great set of wetting pictures from Wetting Her Panties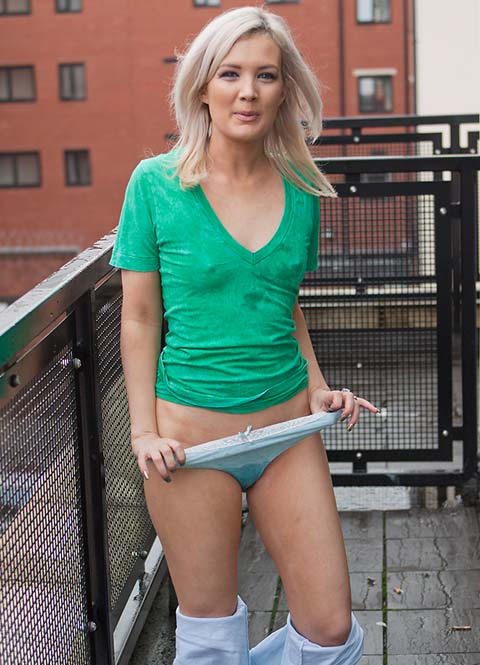 See Faye Peeing In Her Pants Here


Filed under: Babes Peeing and Outdoor Pissing and Peeing and Pissing and Pissing In Pants and wettingherpanties
Posted on 04.11.12
Comments: 5 Comments


Tags: Fay X, pants peeing, Pissing In Pants, Tracksuit Pants Peeing, wetting, wettingherpanties